External aperture control for eos lens
n order to keep my EOS EF / EF-S lenses on Sony NEX range camera (FS-100) i will use a regular adapter, and add the electrical control system coming from another EOS body.
Of Course, Cheap to buy, but i also bought some macro ring for Canon Lens, dismantle, cut it and add some wire, and use a old canon DSLR (350D) as a remote.
I spend 4 hour on this, so not too complicated to do, and it's working perfectly!!!
Next step is to buy a broken body in order to put a switch on the "deep of field" button instead of pushing it, add a power supply with 12 V and some rig to attache all of it.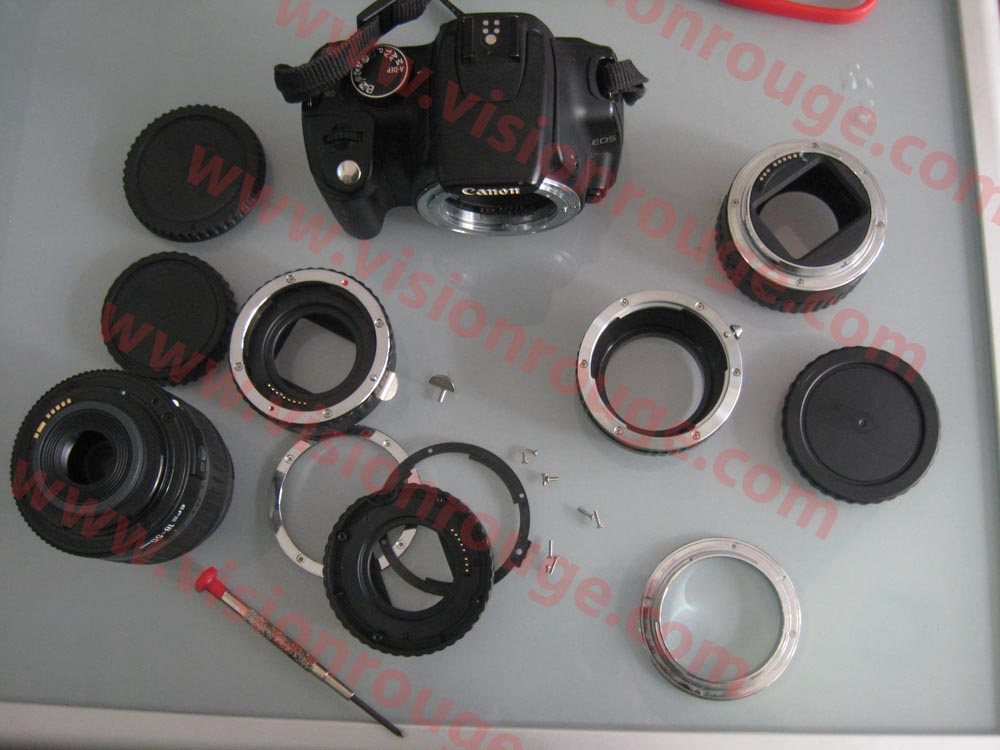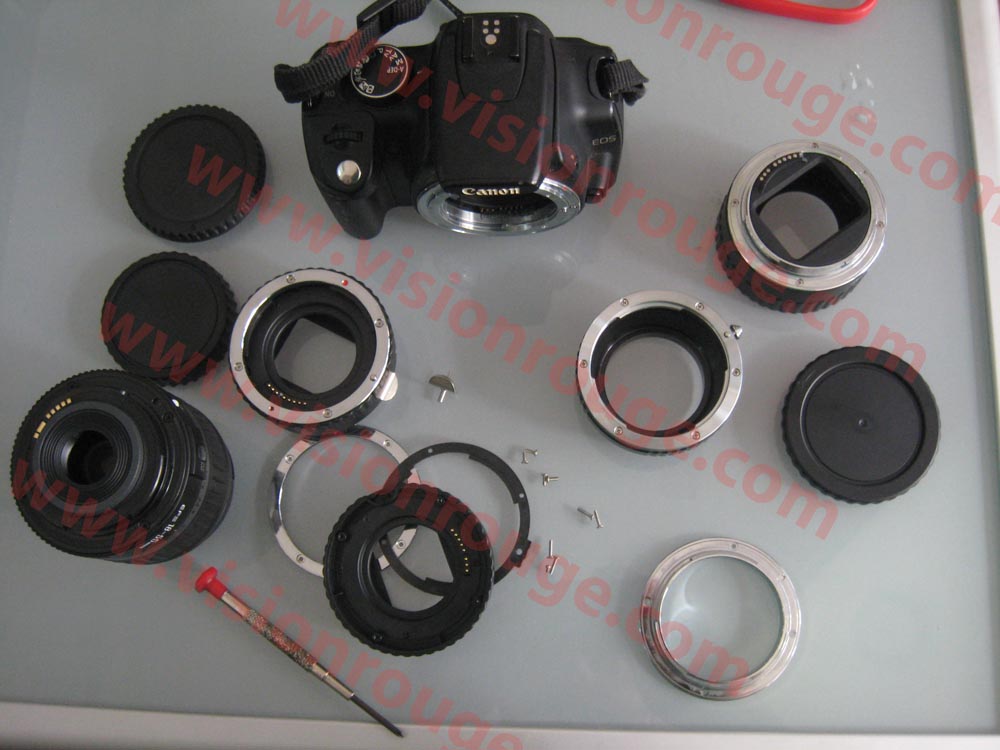 All the stuff to start, Kippon Adapter E-Mount to EOS (mecanical only), Extension tube for EOS, 350D EOS Body and test EF-S Lens.
Read More →