How to de-flicker long term time lapse pictures for smooth video.
After choosing your long term time lapse controller, install your power supply and wait month to gather all the pictures; the last step is to assemble these and create your final video. But If you simply drop all of your footage to a timeline, it will be flashing and shaking.
Here is a step by step guide on how to de-flicker your long term time lapse movie with simple effects. I will be using After Effect and Photoshop, but some filter effect can be found on other video editing software. Feel free to add you comments below this post.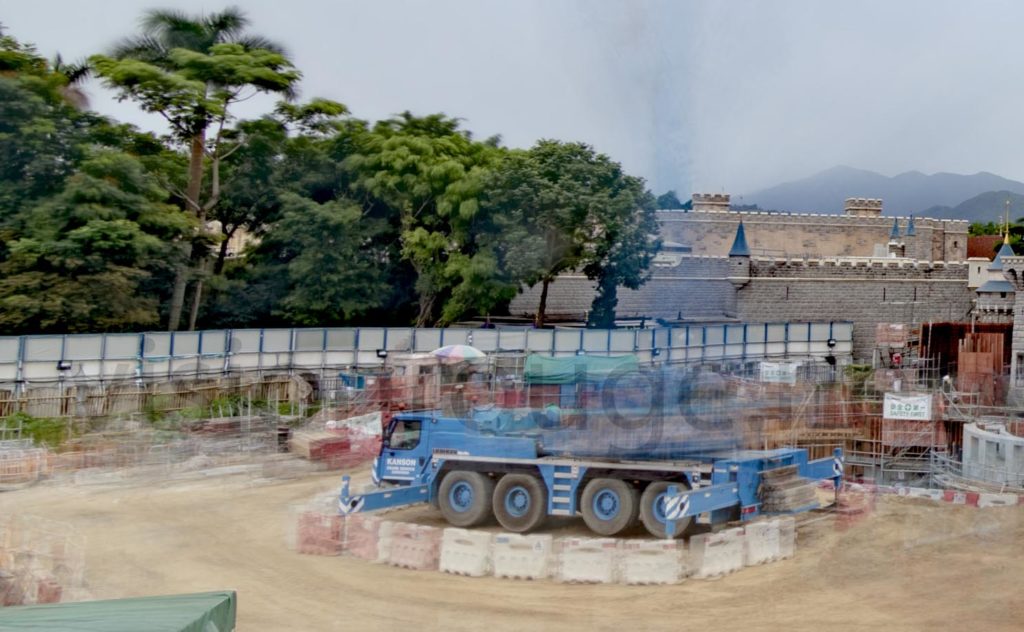 (more…)
Sony FS7 hand-grip slipping repair *FIXED
Here is the way to repair the slipping Sony FS7 hand-grip by yourself. It will involve some tools and some time, but still faster and cheaper than buying a new one. This fix is working on a Sony FS7 Mark I, and I'm not sure the Mark II suffer the same problem. It seems that the Sony FS5 or FX9 share another system, which is also faulty, but for others reasons.
What is happening when your hand-grip is slipping?
You have you nice FS7 camera for a while, or bought it second hand and notice something super annoying. When you choose the right position on the hand-grip, it do not lock anymore. The hand-grip seems to slip between each position with a scary noise at each step. It get hard to be confident when holding the camera in certain position and it start to worries you about the full rigidity of the system.
If your camera is under warranty, you may just want to ship it back as soon as the slipping start to shows. One main axis is broken and it will not be back by itself or with some glue.
Solar panels to power long duration DIY time lapse photo project.
In this article, I will try to help you choose the right solar panels for your long duration photography time lapse system. As you may imagine, as soon as we are talking weeks duration for a time lapse project; batteries only is not an option anymore.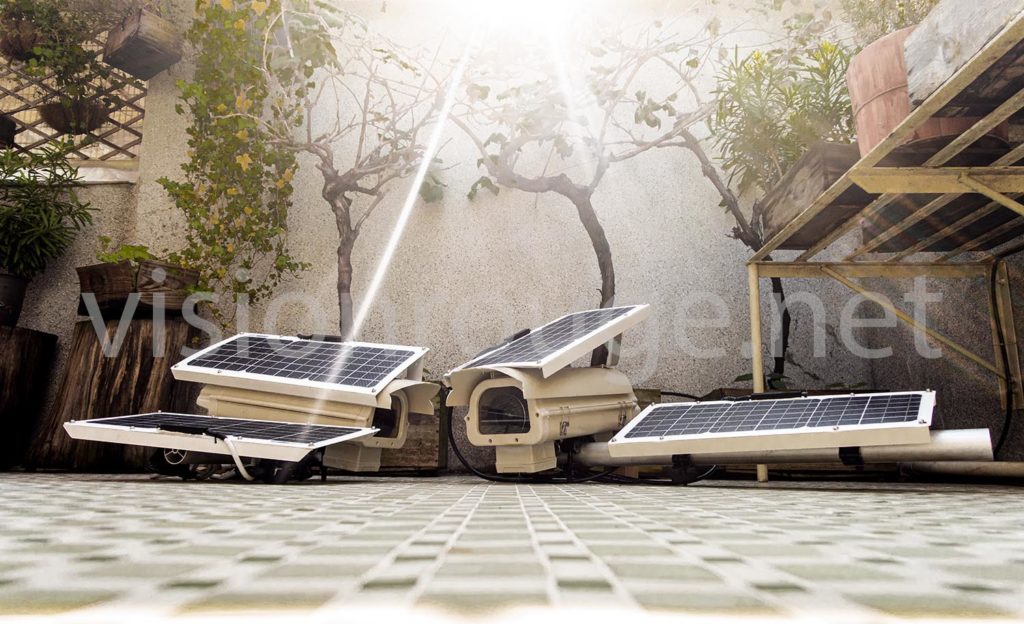 Here is part of my small army of construction time lapse enclosures under testing.
(more…)
Sony FS7 ND wheel problem and solution
How to fix the insane Sony FS7 ND wheel problem and our solution to avoid being caught with such trouble? There are plenty of great feature packed in the Sony FS7 camera. One of them are the internal ND wheel allowing you to shoot under very sunny condition with a large aperture and slow shutter speed.  There is no way to go out under such sun without ND filters. Here I'm using the 10-18 mm F4 Sony lens which can't hold external neutral density filters, so the use of internal is the only way.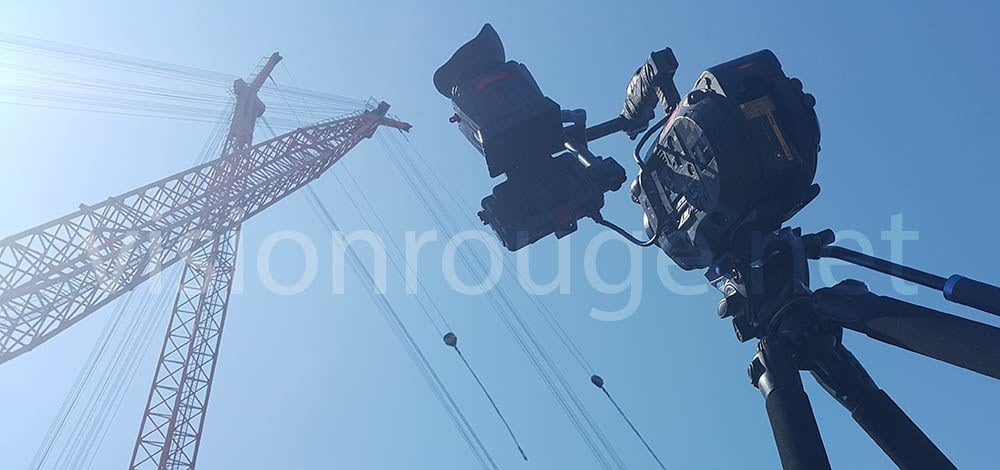 (more…)
Long Time lapse controllers review: BixiCon VS DigiSnap Pro
After many years in the photography business, I came across a new possible open time lapse control system with Bixion. My current system being Digisnap Pro from Harbortronics. I have removed all the offers forcing you to rent their servers and offering a complete and rigid offer.
For example, systems as Photosentinel or TBox are clearly at a higher price range with plenty of limitations on the way to design your enclosure and camera to use. You need to buy all from them, from the solar panel to battery. If you are looking for a complete offer; they may fits you. But for something more flexible; designing your own enclosure is more suitable.
Here is my time lapse controller review : BixiCon vs Digisnap Pro.
DJI Inspire 2 remote control wont charge: fixed!
I let my DJI Inspire 2 remote control for 6 months without using it. That was the biggest mistake ever! When I turned back on; only the last white led was rapidly blinking with the alert beep asking for a full charge. The status LED was on. It was a bit a surprise cause all the other batteries for my DJI Inspire 2 were only half depleted.
It got worst when I plugged the DJI charger. I discover a new embarrassing problem; my DJI Inspire 2 remote control wont charge anymore. When powered off, the first white LED is blinking at fast pace for a while and turn off. The DJI Inspire 2 remote control charger is not even warm.
One day prior to my assignment, that's a big problem. And I guess another warning that you need to to not trust so much these DJI toys.
Open your DJI Inspire 2 remote control.
Sony PXW-FS7, mark1 vs mark 2, Which one to choose? 
This is a very classic question when you like to enter the Sony S35 camera world, maybe upgrading from a FS5 or switching, as me, from Canon EOS C300.
There are few obvious differences between the FS7 mark I and the FS7 mark II. Where most of them can be seen as an improvement, I have to agree that the new lens locking system is still not perfect. I own both camera, bough a FS7 mark 2 first to get my my work covered. I bought a second FS7 mark 1 when a second angle was necessary for interview.
Sony FS7 mark1 vs mark 2, which one is the best for you? Please check the differences below from an owner point of view.
And if you don't know that the Sony FS7 is still the smartest choice for one man band ENG setup, please check the competition here.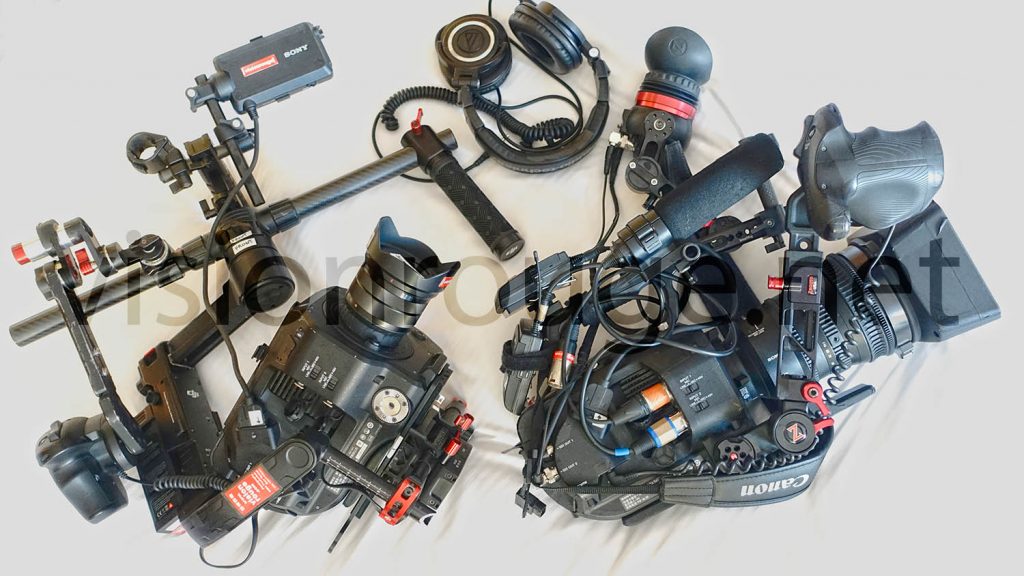 (more…)
Zacuto, Wooden Camera & Smallrig for the 2019 ultimate ENG kit for your Sony FS7
As an happy owner of two Sony's PXW-FS7 (FS7M2 & FS7M1), I wanted to share my findings on the best way to gear it up for my camera operator on ENG assignment.
You can already see a similar post there done about 15 months ago during Victoria Secret Fashion Show in Shanghai. This is the new version that I used as freelance cameraman in Hong Kong last week. To gear up y camera I used few different brand as Zacuto, Wooden Camera and Smallrig.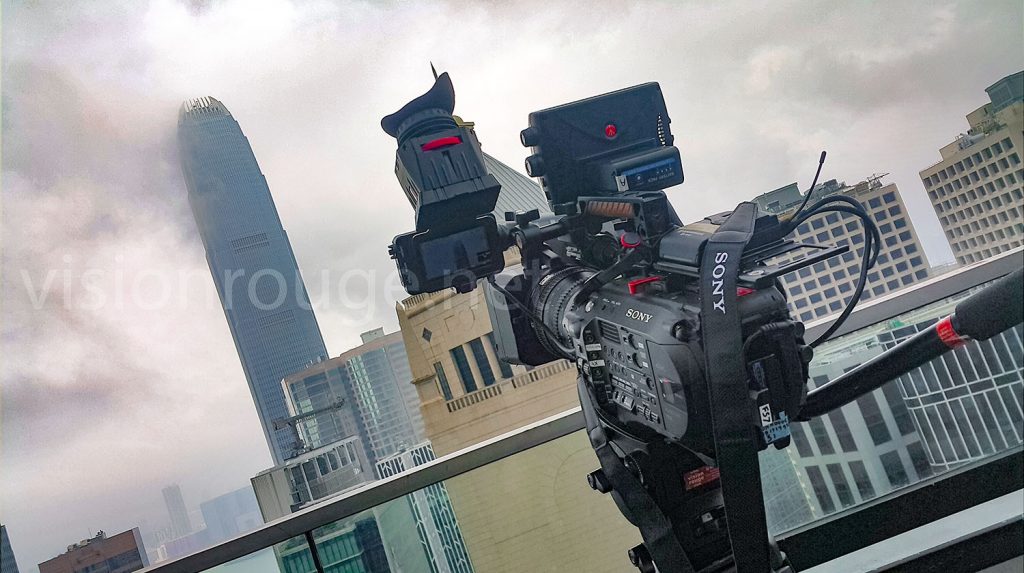 (more…)
What is a white balance and why it do not matters when shooting RAW or Cine EI.
For once, a long explanation for basic understanding of what is a white balance. Why it do not maters so much when you are shooting RAW or Cine EI. It's a bit about lighting source but more about what white balance means for RAW footage to help you understand how your camera is working to get the better of it.
What means: "white balance"?
To be simple; let's says it's a way to balance the amount of each colors to makes them look natural. The image colors can be shifted from blue to yellow and from green to magenta to get as natural as possible. "Natural as possible" may looks like a crazy concept, but let says that on a sunny day; the snow should be white, trees looking green, sky should be blue…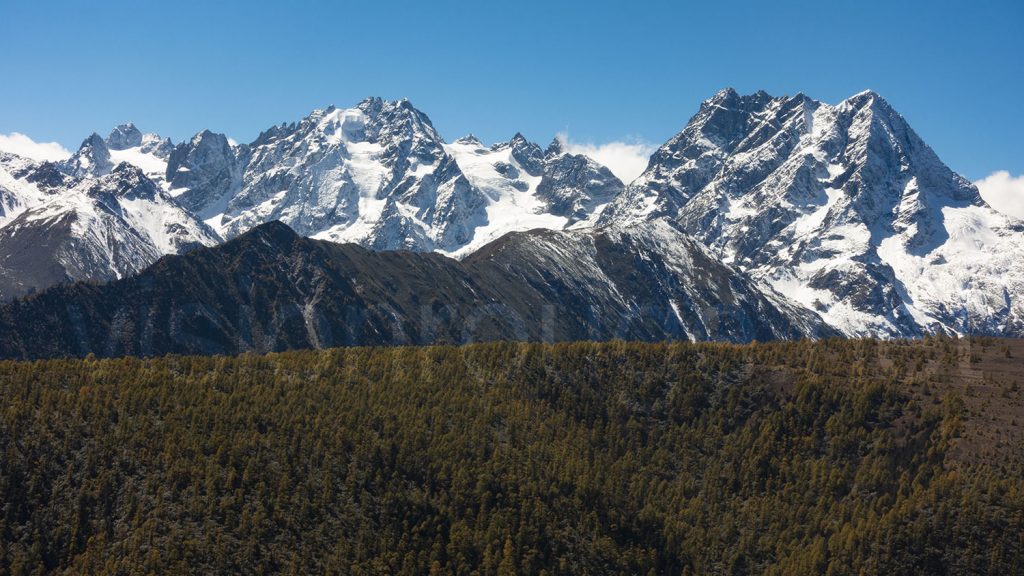 (more…)
My Smallrig cage for DJI Ronin M/MX and DJI Ronin review's.
On a past work as camera operator in Hefei, I was asked to get my FS7 on a DJI Ronin for most of the shooting time. Is the SmallRig Handheld Ring would have been a great option? How the Smallrig cage stands in real life situation? What improvement can you make and get safety and usability fixed? You own already a DJI Ronin and looking for an upgrade?
Here are few tips to check if it's the cage for you.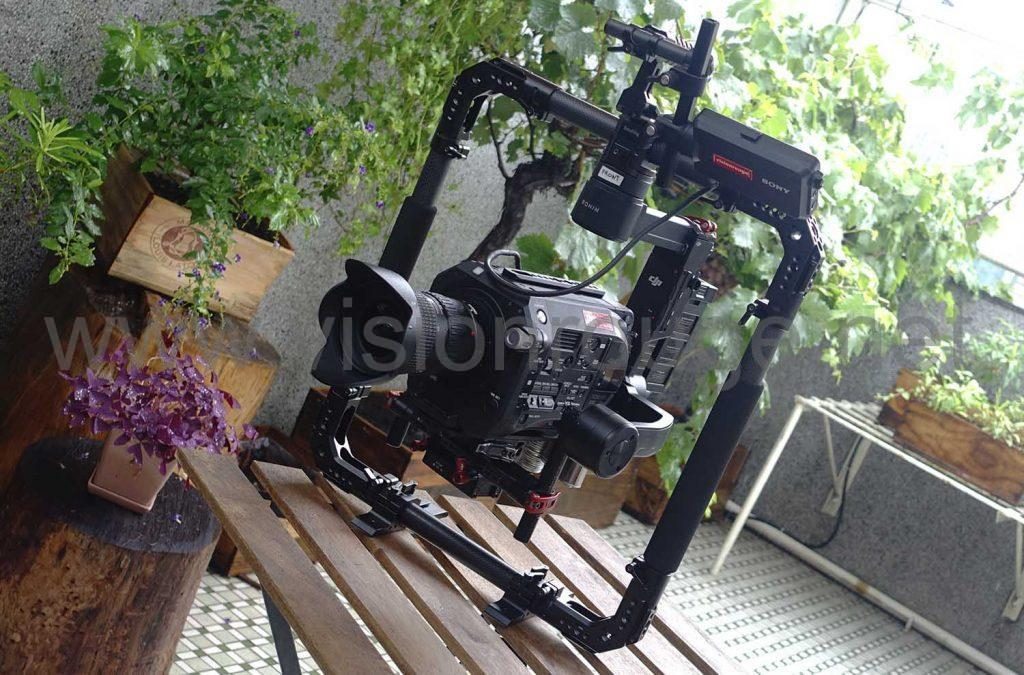 This is my final setup with few tweak and hacks.
Video and photography business model disruption.
After a post about boosting your SEO , this is the second post on a wider aspect of video and photography business and how I see the changes coming. Being a good photographer or cameraman is not enough anymore to survive the video and photography business. Where a good portfolio and few meeting should have you covered in the past; you need now to work on your SEO and follow a more larger competition. But the future will shows a lot of changes in the way clients will reach you for a an assignment as well. It's called disruption because a new business model emerge on the photography and video market. Splitting your website in many sub-entities is part of the game.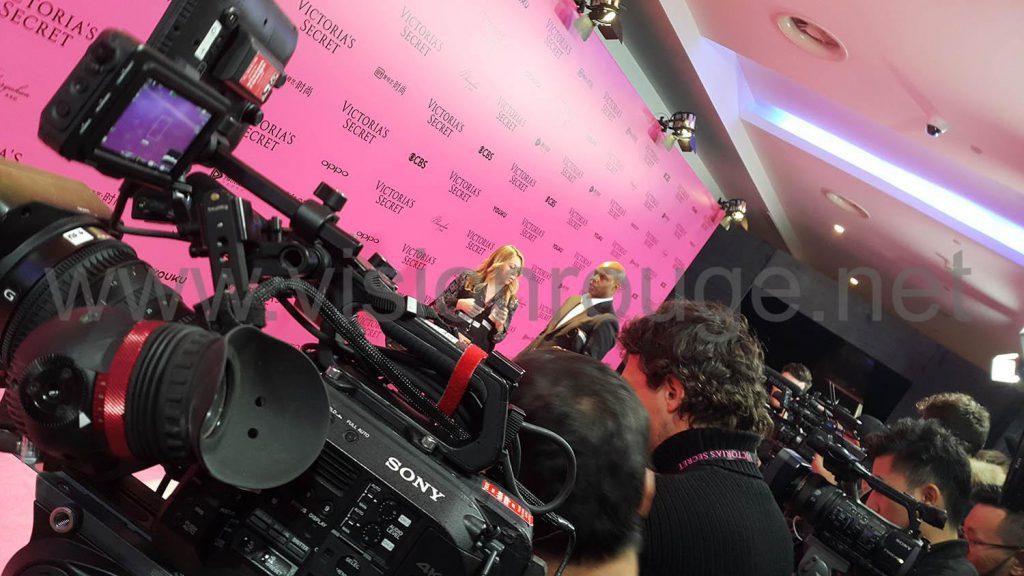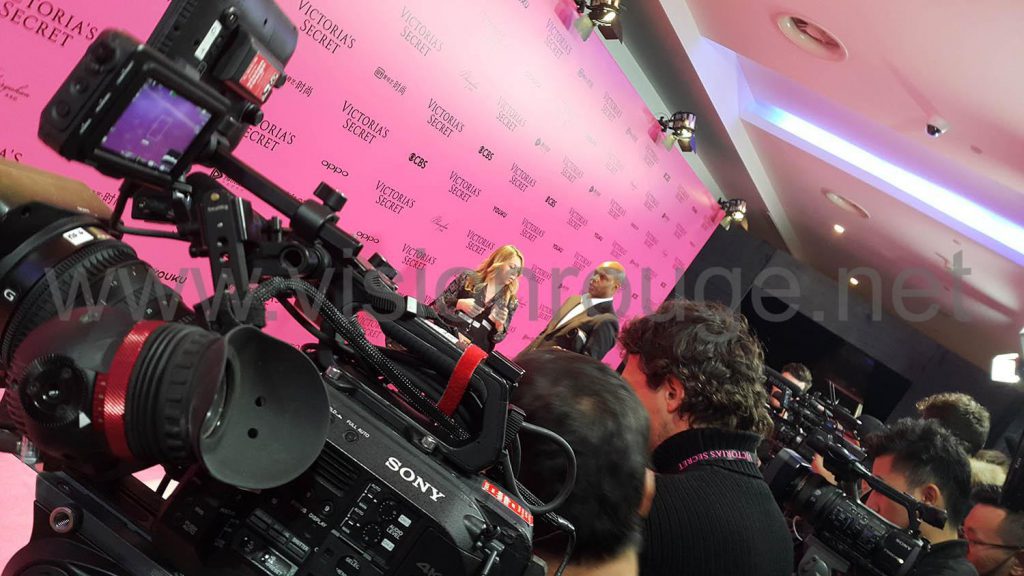 How to put a CrystalSky screen and SmallHD on top of our DJI Inspire 2 remote?
This is a DIY Hack using smallrig product to be able to stack in an elegant way 2 screens on your DJI Inspire or Phantom drone. Here the final result: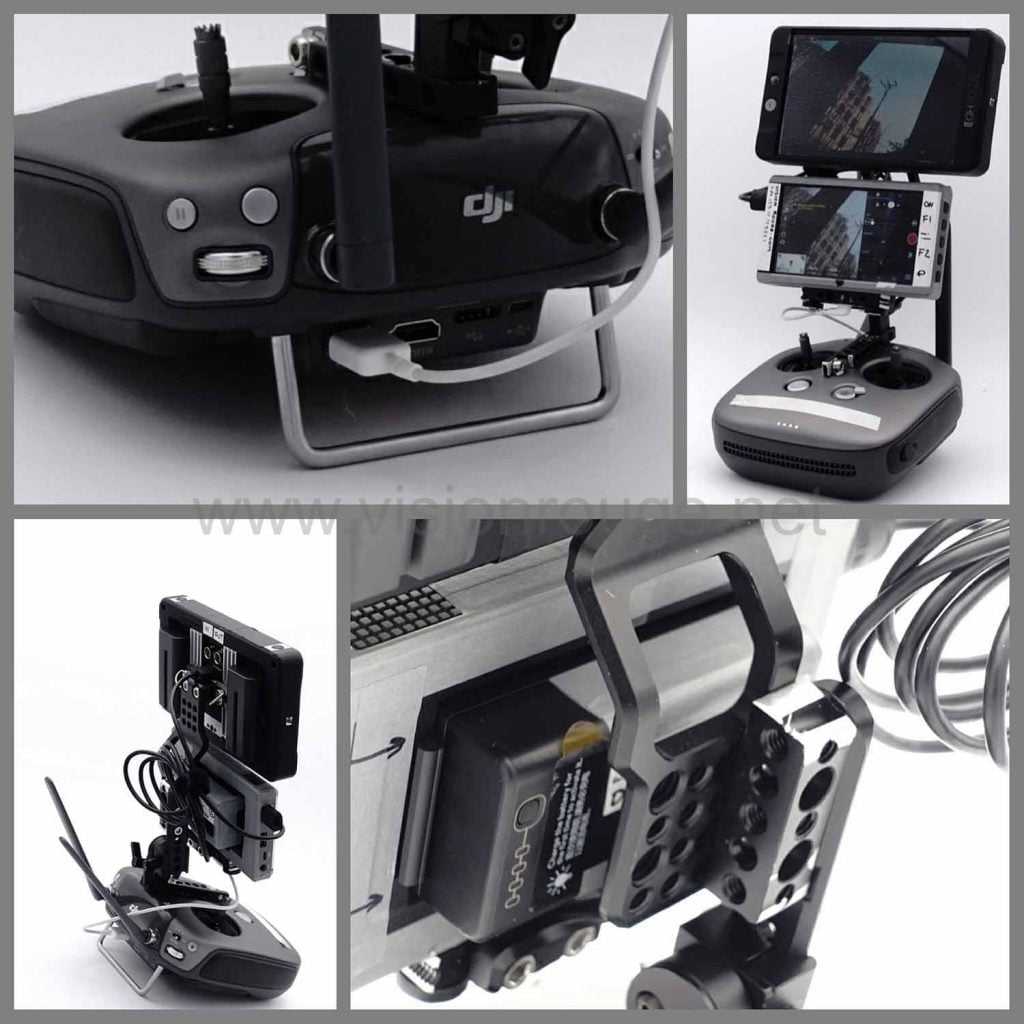 How do i increase my visibility on Google?
SEO, ranking, what are they in real life and how to improve these will be the game of the day. Below are few tips to solve the impossible equation on how do I increase my visibility on Google.
For the novice, SEO stands for Search Engine Optimization. It basically means: how to make sure your webpage will be on some result, as Google or Bing, but if you are reading this, you know this already.
Ranking is your position on the search engine response to anyone request. Better ranking is obviously what you are looking for to make sure you are on top of the search results.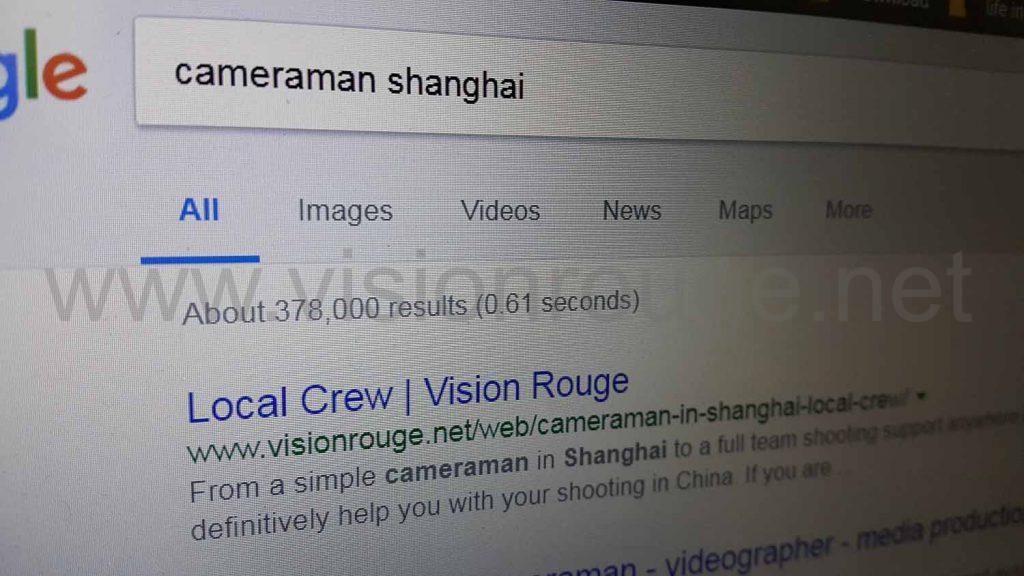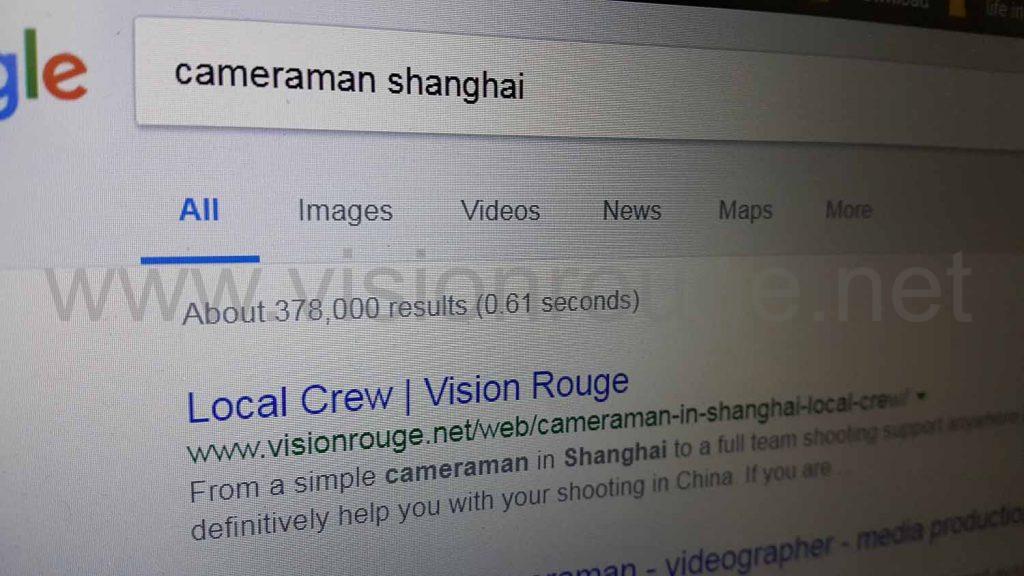 If your business depend on clients that contact you remotely, clearly, you should invest a lot of time to makes things better. (more…)
Sometimes, I have a feeling my blog is more a catalog of Smallrig product presentation, but it's also a way to says that something is happening in Shenzhen area and DJI is not the only one to get out of the copycat market. I have been using plenty of their products and have positive feedback to share here.
Going for a project last month where one of my Sony FS7 should have been used half of the time as a regular camera and the second half on a gimbal. I wanted to check how makes thing even smarter for me. I was planning on using with a Ronin-M as it was actual a successful test, but needed also a strong way to carry the camera when put on sticks. You can check my past setup here.
I love the Nato system as it keep the camera body with a limited weight on the gimbal, but still super sturdy and can be locked when adding a handle. I wish I could even have a longer NATO plate. It seems that Smallrig is thinking about it.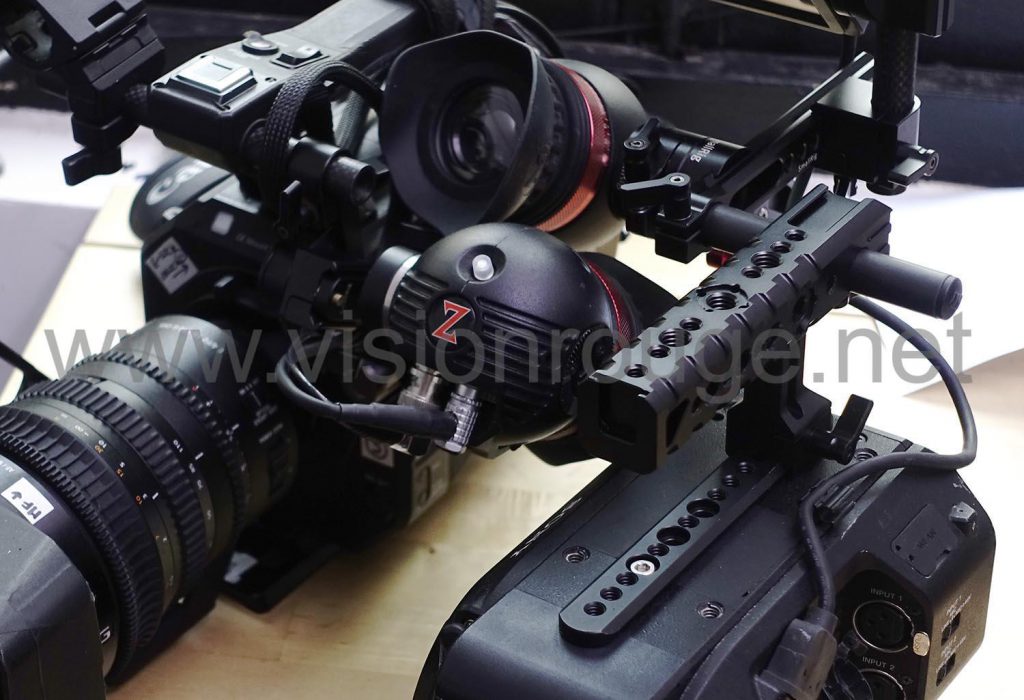 (more…)
Owner of both a FS7 Mark1 and mark2, it was very tempting to try to upgrade the version one to be closer to the upgraded version and switch from each of them flawlessly.
The first easy fix is the microphone holder.
Honestly, if you are working for Sony team who designed this; I would love to get a word with you. How in the world, after designing hundred of cameras, you ended with such fragile solution?
For those not familiar with it; it's a 15 mm aluminum rod with a cap in plastic where 4 tiny screws are supposed to hold the weight of a microphone. On top of these, of course, two, even thinner, plastic clips are the only link with the rest of the camera. You can imagine what's happening when you put this in a camera bag as the microphone is in the top of your camera? Life expectation of the ensemble is about a week.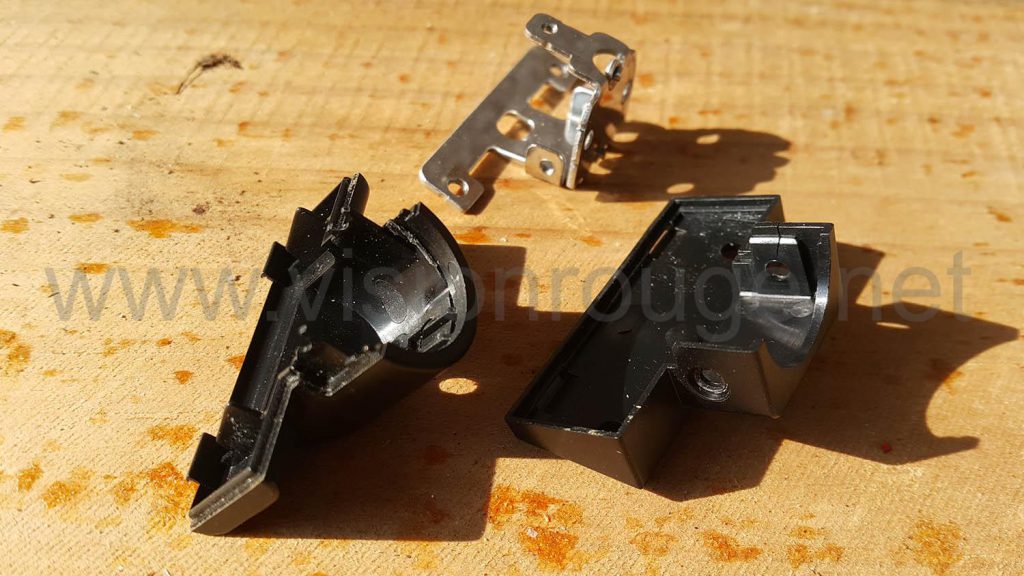 I bought my FS7 in perfect condition from a company running out of business in Shenzhen, and even if the body was in perfect condition, this part was damaged.
(more…)
Things are moving fast, super fast.
From few years ago when hiring a steadycam operator was the only way to go, to the rise of Ronin and similar gimbals, to the new trend of DSLR only on top of one single hand held gimbal. I feel that every 2 years, a revolution is happening on how we produce moving images.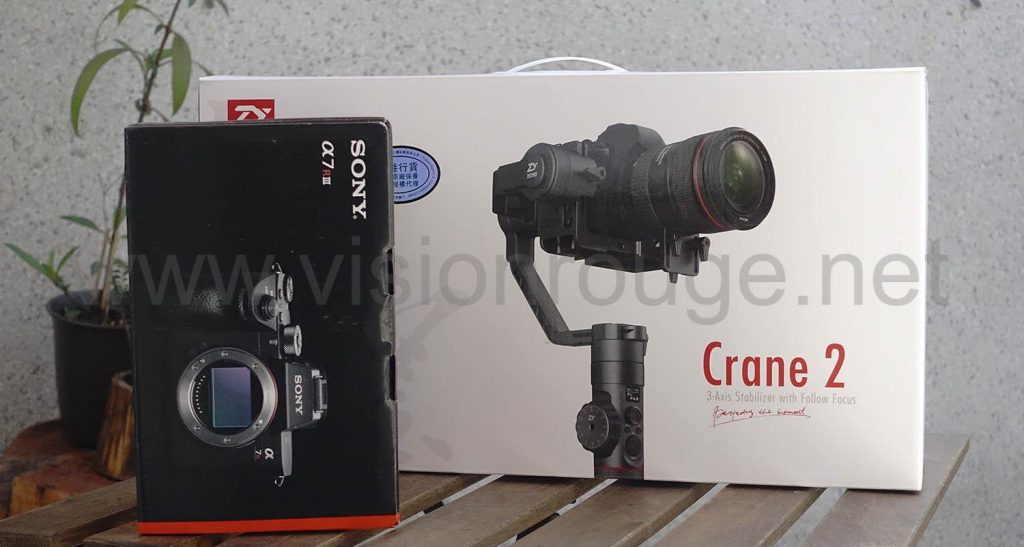 (more…)
Covering Victoria's Secret 2017 Shanghai fashion shows happened in 4 different parts; The Backstage/Make up where you can interview models during a 20mn session, The VIPs Pink Carpet where VIPs are coming to the show and can also be interviewed about 90mn long for 40 pax, the Show recording itself and another Pink Carpet for the party after the show where models have way more time to talk and feel more relaxed, about 1 hour long.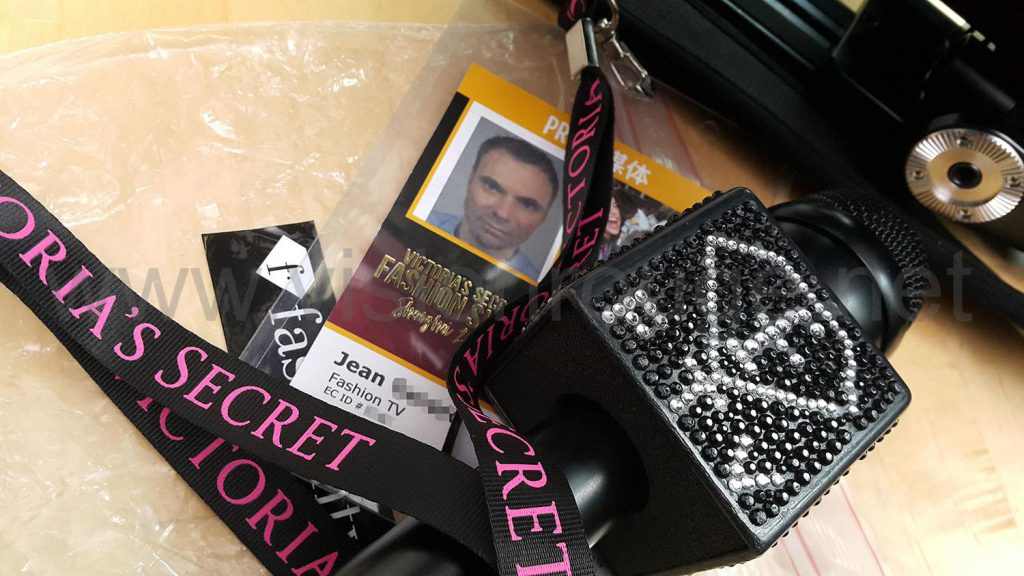 (more…)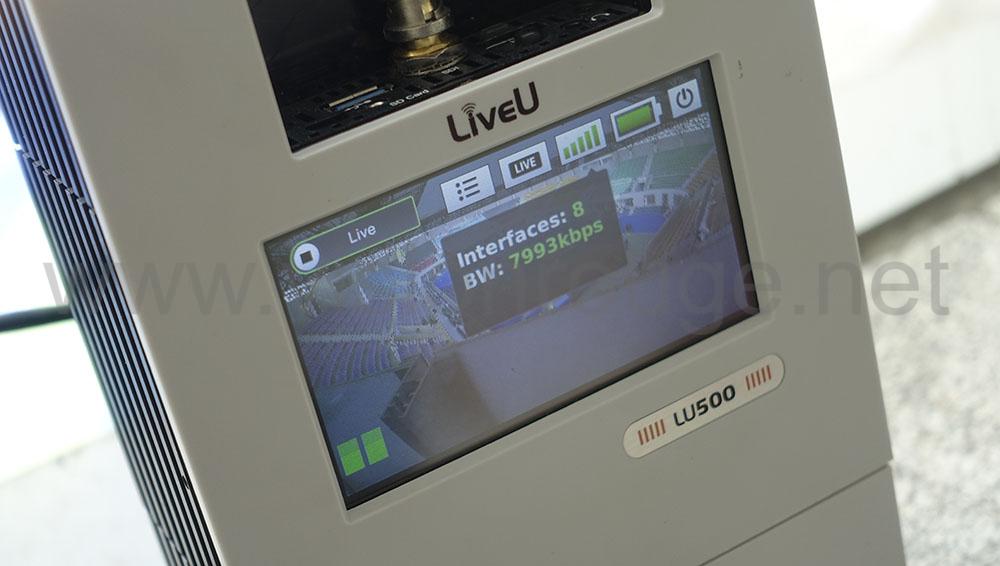 Streaming unit, LiveU 500, what to know about if you need to work with it.
I was recently asked to use a new device for me, the LiveU500. I first was surprised as I never mention my ability of working with these, but I kind of knew already what it was and was happy to see that my client will help me with some training.
Here is my experience working with one unit to let you one day, using it on your own. It's actually simpler than I though.
(more…)
Since we now providing video service in larger Guangdong area, it was a necessity to get a more local crew and website.
This is now done with our sister registered company in HK and a new presence on the web.
For Guangzhou, Shenzhen and, of course Hong Kong, I have created www.video-photographer-in-hongkong-freelance-cameraman.com/ for you.Feel free to give us comment below.
(more…)
Video related best website for 2017
Internet is always full of information, and Google your best friends I use to say… but it's sometime hard to get the one fitting your needs and accurate as search engine promote their partners first. Google now try to profile you and the answer may not be the same depending on your past search which could be a nightmare to get what you are looking for.
I strongly suggest alternative search engine and using the incognito mode on your browser when you are looking for "fresh" result.
I have tried to put few of important websites you would like to check and helps you decide which way you should go.
(more…)
Ⓒ2003-2020 Vision Rouge Asia Ltd. / Video & Photography services / ICP备05055552号