lupo superpanel dual color
¥350
In stock
SKU

LupoSuperpanel

Categories
La creme de la creme de LED panel
A crazy 22,000 lumens output at any color temperature from Daylight to tungsten.
Completely silent even with an internal fan at full power (and you cans till turn it off, but power will be 50% only )
A bit larger than the ARRI, but way more powerful. Can be bounced on any surface or diffused for softer feeling.
Here it is from the brand
The Superpanels are the latest generation LED panels designed for photography and video shooting. The Superpanels use 400 high-quality LEDs, with high luminous efficiency, to ensure an accurate colour temperature and a high CRI (Color Rendering Index) and TLCI (Television Lighting Consistency Index). They emit an exceptionally powerful, uniform and enveloping light. Extremely lightweight, compact and handy, the Superpanels are ideal for use inside and outside the studio and they can be powered by the mains or on v-mount batteries.
LED: 400 LEDs with True Colour Technology
CRI (colour rendering index): > 95
LUX at 1 m: 22,000 (eight times more powerful than normal LED panels)
Colour temperature: 5600 K or 3200 K
Light output: equivalent to approximately 2000 W tungsten
Weight: 2.3 kg (5 lb), without the power supply.
Dimensions: 320 x 340 x 65 mm (12.5 x 13 x 2.5 in)
Mains operation: 90 V — 240 V
Battery operation: 14.8 V — 24 V
Battery connector: 4-pole XLR (please contact us for using it on battery)
Frequency: 50Hz — 60 Hz
Consumption: 110 W
Dimmer: Intensity control 0% — 100%
Fan mode: on/off
Flicker Free Technology
Filter holder: integrated
Instant restrike, can be even used to simulate thunderstorm.
High autonomy with dedicated battery: 1.7 hours, contact us for more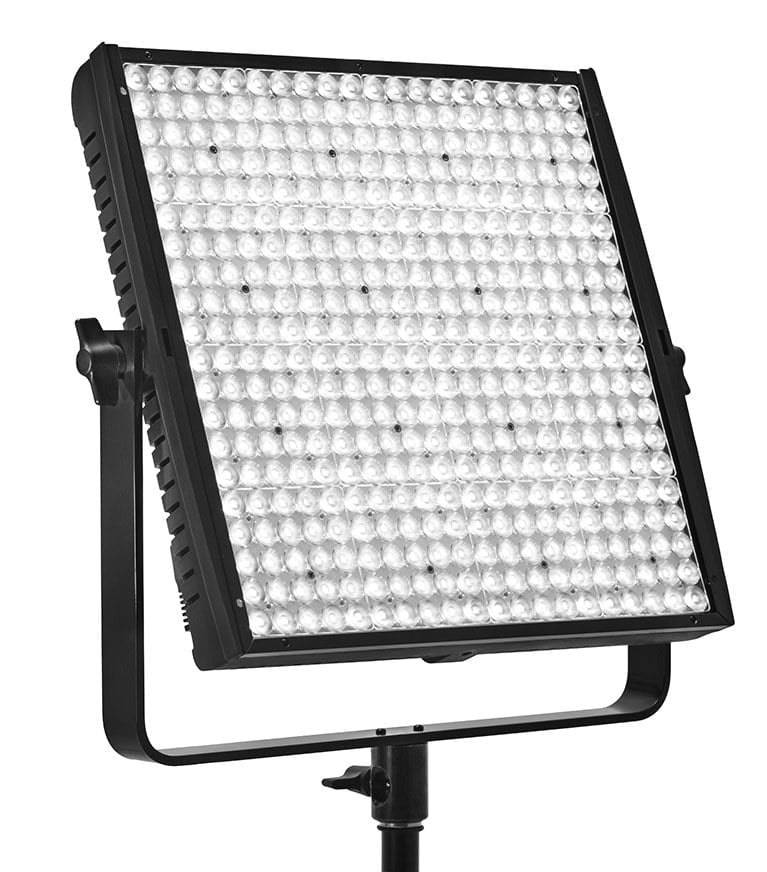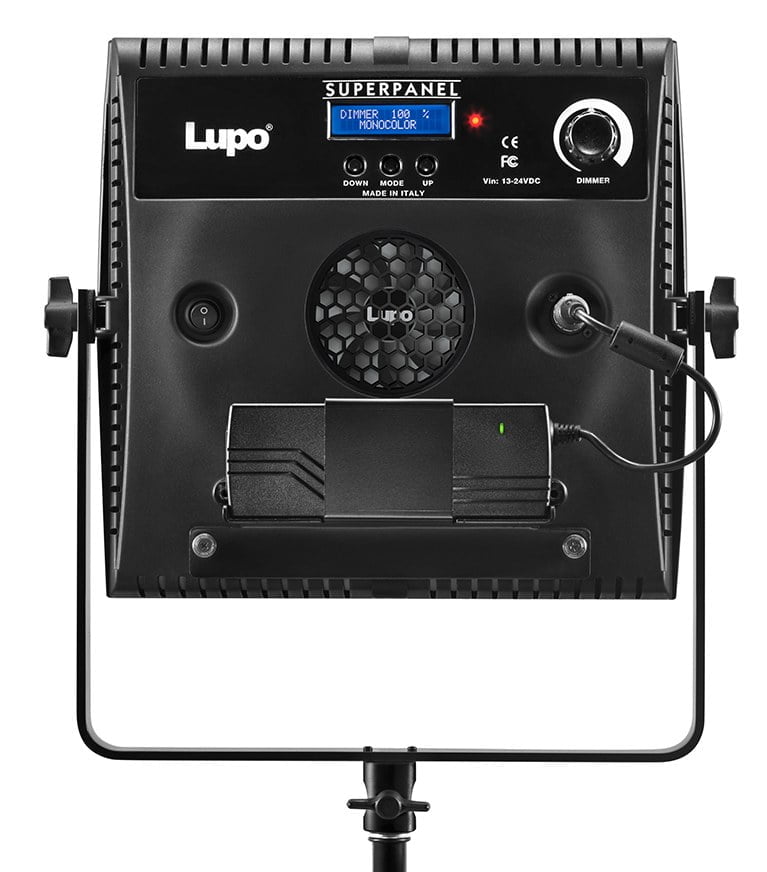 Related products