Shooting in China? Need local camera operator in Shanghai?
From a simple cameraman in Shanghai to a full team shooting support anywhere in China, we can definitively help you with your shooting here. If you are looking to hire a team in South China (Shenzhen and Guangzhou area) or Hong Kong, please follow this link to know more.


A bit of our history in video service.
Based originally in Shanghai and started since 2005, Vision Rouge is one of the oldest foreign owned video production based in mainland China. We have in-house talent but also a wide range of freelance videographer, cinematographer, grip and audio tech database. You can make sure we will provide you the best profile for your video production project. We build this networking with the help of video gear rental business which helps us understand locals needs and talented shooters.
Make no mistakes, going for a shooting in China is a performance where experience worth more than anything. We usually says:" For a successful shooting in China, you need more than luck!"
Fluent in many language as: French, English, German or Chinese, our crew know how to work under challenging conditions. They can adapt from working as a shadow with a simple DSLR to be able to use professional film video camera. Most of them been shooting in China for more than 10 years as camera operator and own the right working visa. All of our crew members have a degree in Film or TV field.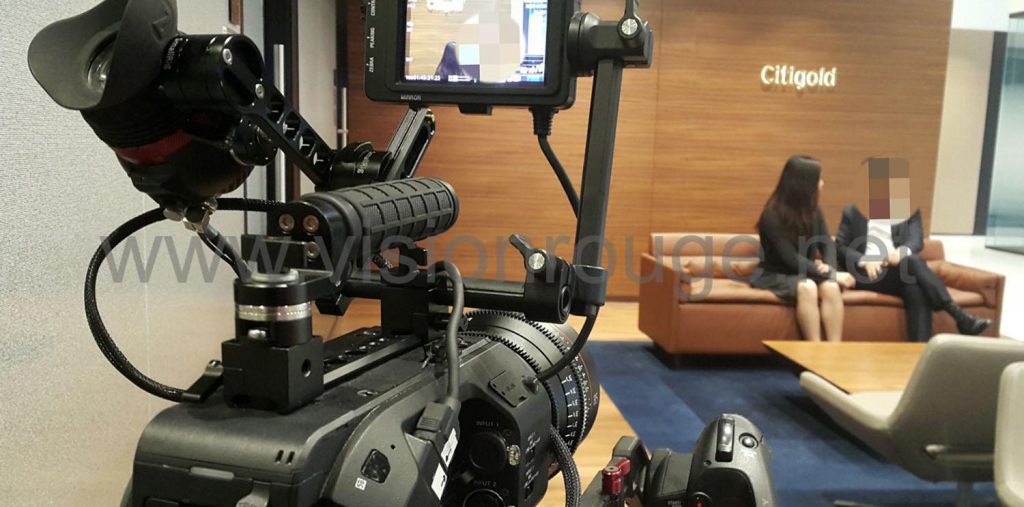 Interview at your office branch in Chengdu.
Our most requested shooting package
Camera single operator package:
one camera, pro tripod, cameraman/DOP/Sound, On Camera LED, one Sennheiser wireless microphone.
Contact US →
2 person crew camera package:
professional 2 person crew. It includes: 2 x Sennheiser wireless mic, Sounddevice SD 302 mixer, Sennheiser MKH416 boom mic, 3 x Led flat panel kit and camera with preview monitor and pro tripod, one cameraman and one sound technician, (English speaker).
Contact US →
Sound Tech only package:
As may you just need perfect audio, feel free to contact us for our professional Audio technician and its top gear. Including Sennheiser wireless mic, Sounddevice SD 302 mixer, Sennheiser MKH416 boom mic, perfect English speaker.
Contact US →
As we own this equipment; you will not have any surprise and it's a guarantee to get the job done. Our camera can be Sony or Panasonic HD camera, Canon EOS C300, Canon/Sony DSLR, and the next generation 4K with our FS7 or FS5. If you are looking for different camera setup, we can also source and test it for you. IT's not just a sub-rental; we will makes sure it works as it should.
In need for a more specialized video crew?
If you are looking for a chroma Key shooting in China; we also got the knowledge and equipment to make it happen at your office. Just give us a large and quiet room, and we are taking it from here.


Green screen shooting in China setup at client's training center.
We usually provide a rate including everything from transportation to hard drive delivery on SSD drives.  FTP upload of your video footage is another possibility, we own our cloud platform to adapt to local regulations.
Even if our office is located in Shanghai, we have been filming all around China. Since 2005, we built building a strong network of local contact thanks to our rental business. Travelling with shooting gear is part of our daily videographer adventure.
Feel free to contact us for any question or quote regarding your particular project. And if you have more concern about the way we are working, please check our FAQ about video shooting in China!