Video, Photography and Time-lapse in Hong Kong
VISIONROUGE ▷ ONE STOP VIDEO PRODUCTION AGENCY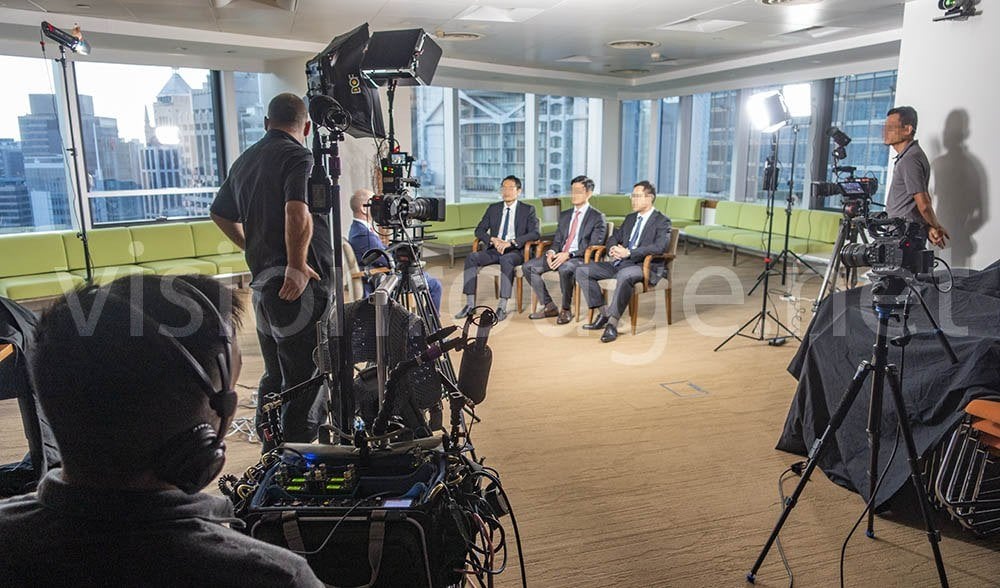 After 5 successful years providing videography and photography services in Shanghai; we opened in parallel our Hong Kong agency.
Not only it gives us the opportunity to work there, but also make an easy trip to the entire Great Bay area. It's a place with plenty of shooting opportunities.
Since 2010; we are proud to offer in both cities the same quality of video and photo production serving a larger area with both offices running.
We also invested on extra shooting gear and can now serve larger demands. Our clients are happy to talk with the same crew when their projects is happening in many locations.
From filming industrial process in Guangdong to head office corporate interviews in Hong Kong; we are the partner to fit all your needs.
Hong Kong is an amazing place to be. It's like no other megalopolis. One minute you are in the middle of the most dense corporate atmosphere and the next one raw nature is everywhere.
Choosing our local video crew is the best way to discover hidden place to ensure amazing B-Roll.
The sea is everywhere but with the recent opening of the world longest bridge to link between  Macao, Shenzhen and Hong Kong, the trip is getting even easier.  The ferries are still operating to give extra travel options. With the brand new high speed train and the subway always expending; Guangzhou and Foshan are just 90mn away.
Even Xiamen is less than an hour flight from Hong Kong international airport.
Our equipment is registered with authorities on both sides of the border, so the crossing is seamless.
Hong Kong have seen many challenges these past years, from the months of protests to the Covid-19 epidemic situation and we have navigate through it to keep our shooting standards.
Views of the busy Hon Kong Island? Video of natural landscape from the new territories? A shop opening in Tsim Sha Tsui?  An Event at Disneyland Lantau?
Hong Kong, The mega City
What to see, What to film in Hong Kong and around ?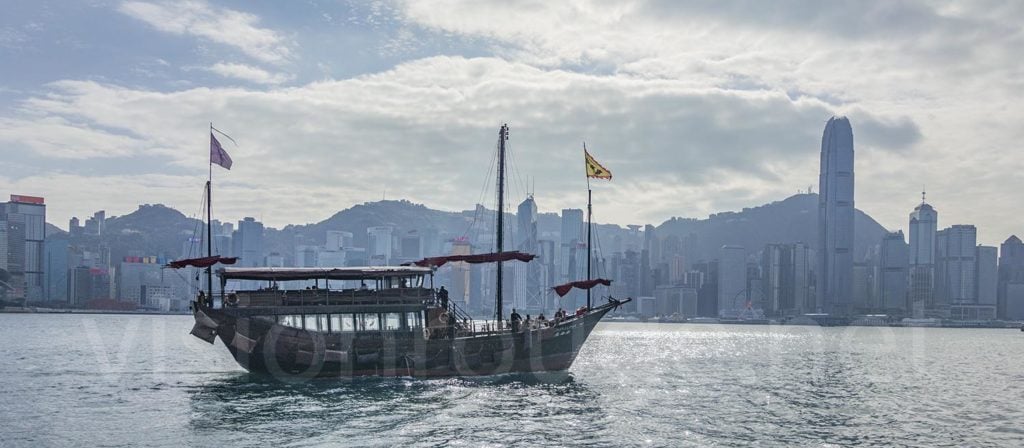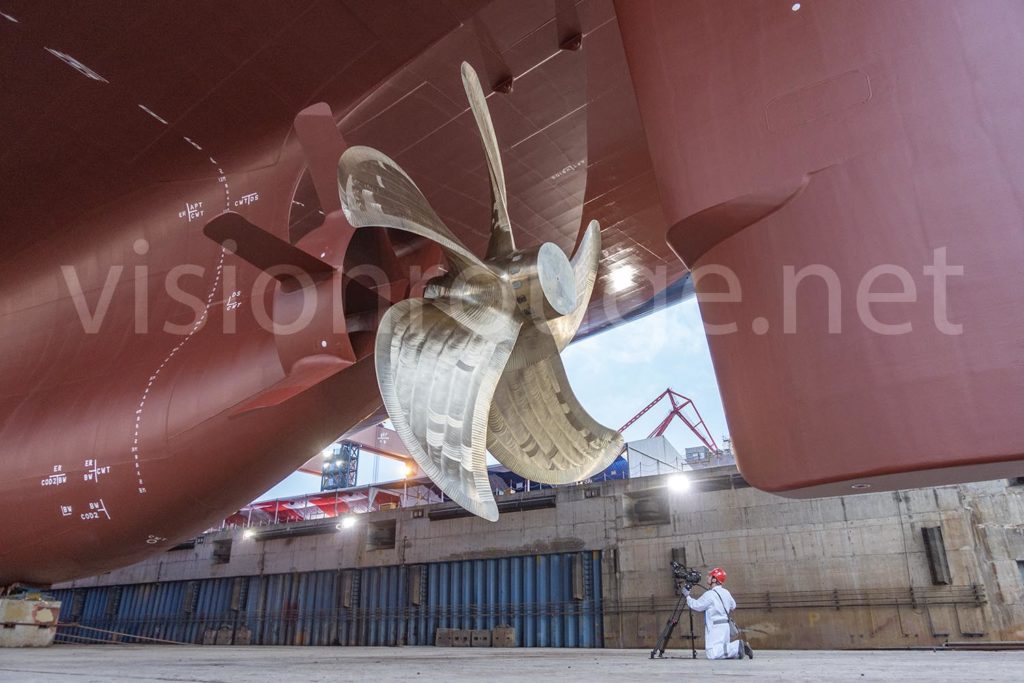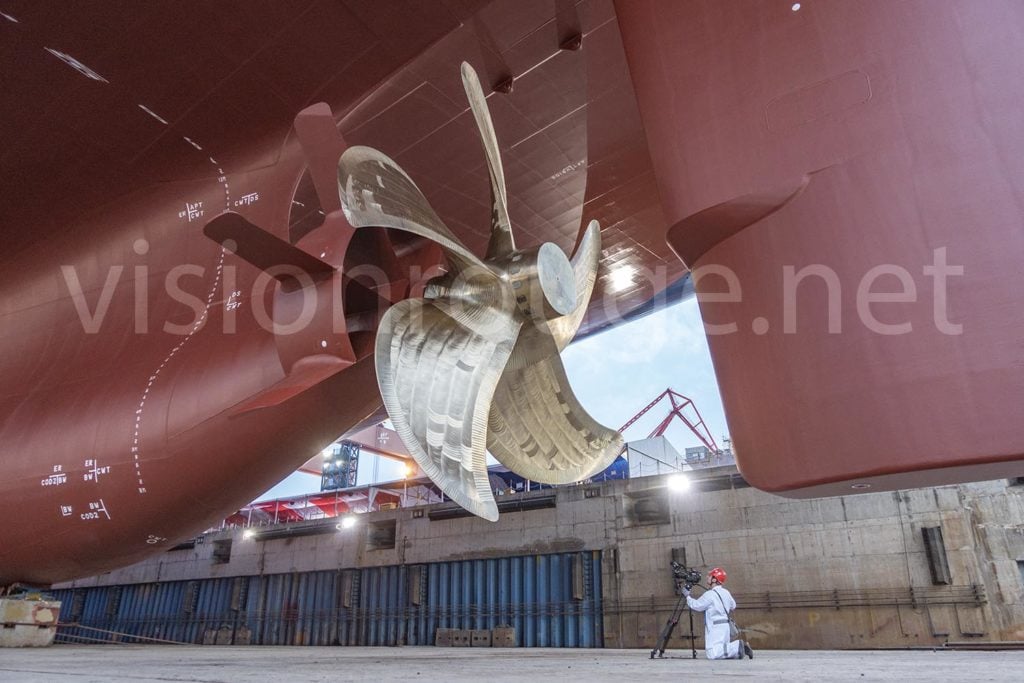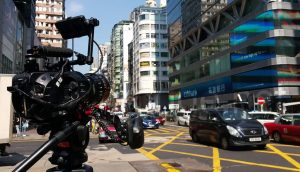 Hire One Man Band videographer
Our Best seller package
When you just need B-roll for half day, or a simple interview video; this is the best option.
Our DoP camera operator can even bring an extra camera to get 2 angles covered and speed up time for your video editing later. He can come with our without sound pack on request. Half day rate are also possible!
The basic package include everything you need for your corporate presentation. It includes a 4K capable broadcast camera, lenses package, light LED panels setup, lavalier and boom microphones and even audio mixer to get all done in the best possible manner.
It's easy to add a prompter or specific high power lighting set to ensure great views of Hong Kong Harbor on the back of your interviewee, for example.
All footage will be uploaded before the end of the day for you to start your movie. And the free internet will let you remote the interview if you like to, using any software you like.
Live Steaming your event or corporate presentation is another possible way to work.
Working with us offer the flexibility of a freelancer with the peace of mind that a company will offer.
Check videographer package available in Hong Kong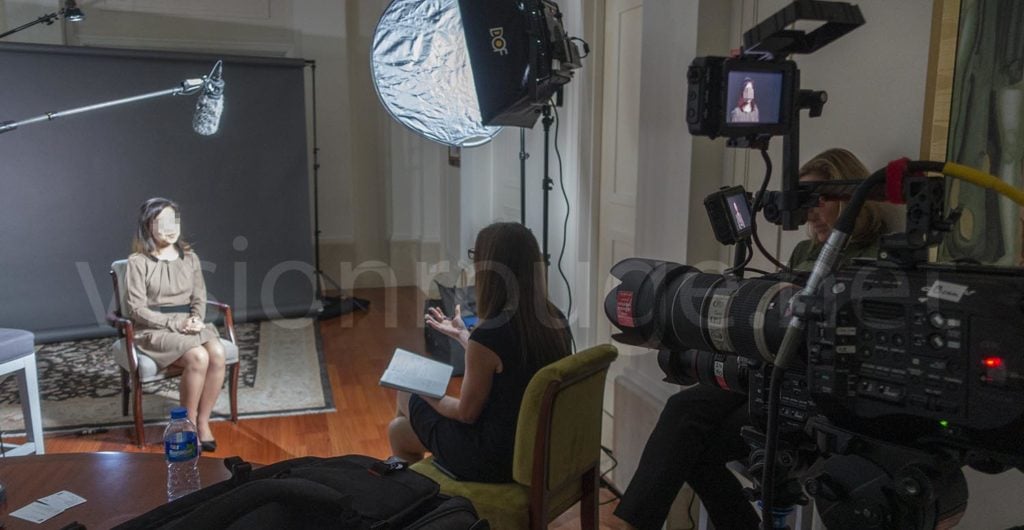 2 Person film team with 2 cameras and grey backdrop setup on request.
Cameraman + Sound tech team with slider for hire in Hong Kong.
Book our Two Person Filming Crew
Our Classic Interview team offer
The perfect crew for most of your corporate filming in Hong Kong.
With one or 2 cameras sets; our camera operator and audio tech will gather the best footage of your staff with no time. It will be faster to setup, dismantle and carry our filming gear at different locations.
Able to set up backdrop for green screen or simple colored background, there is no better choice for versatility. We have specific offer on such backdrop, especially on the lighting part to get even color for your post production color key.
Our video crew is flexible enough to do the extra grip job without an extra members and speed the overall day. We like to keep your corprorate production cost under control.
With a team of 2 ,we can still manage a prompter or a slider. All our DoP are, at least, bi-lingual. Cantonese, English, French or Mandarin; just tell us what you need from us.
This is the perfect video team to grab some soundbite during convention, to do street interviews and so on.
Our work is Copyright free, any usage, any format, worldwide, forever ! There are no hidden costs;
Read more about our HK Video crew offer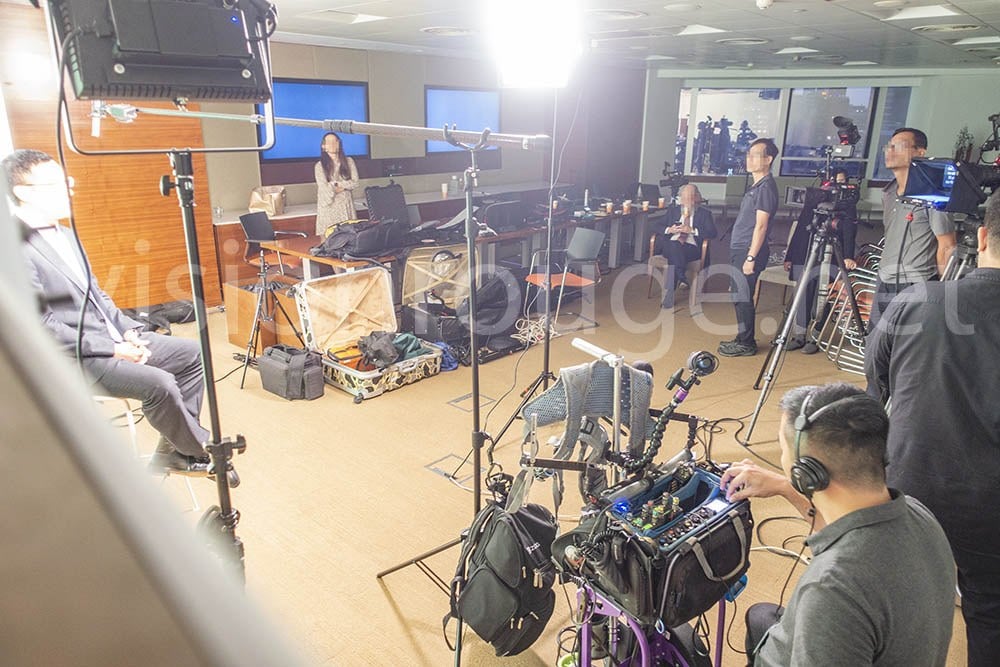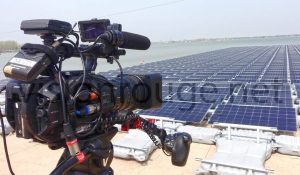 And even more
Flexibility is the key, Go big or go home
Even if we like to do things the smartest and smallest way; sometime, you need extra team members.
Grip,
Producer,
Director,
Make up artist,
Translator,
Camera Assistant,
fixer,
drone pilot,
Driver,
photographer…
With our local experience, we have all these positions covered when you need them.
Just drop us an email if you like to get a instant quote for your corporate creative project in Hong Kong.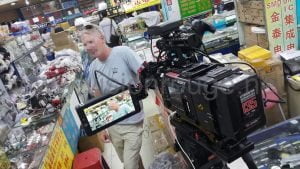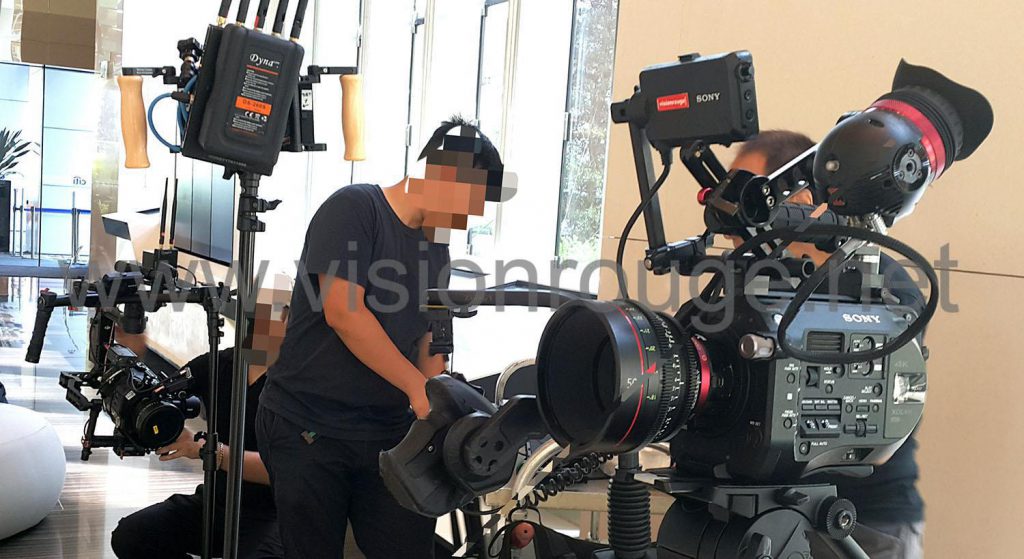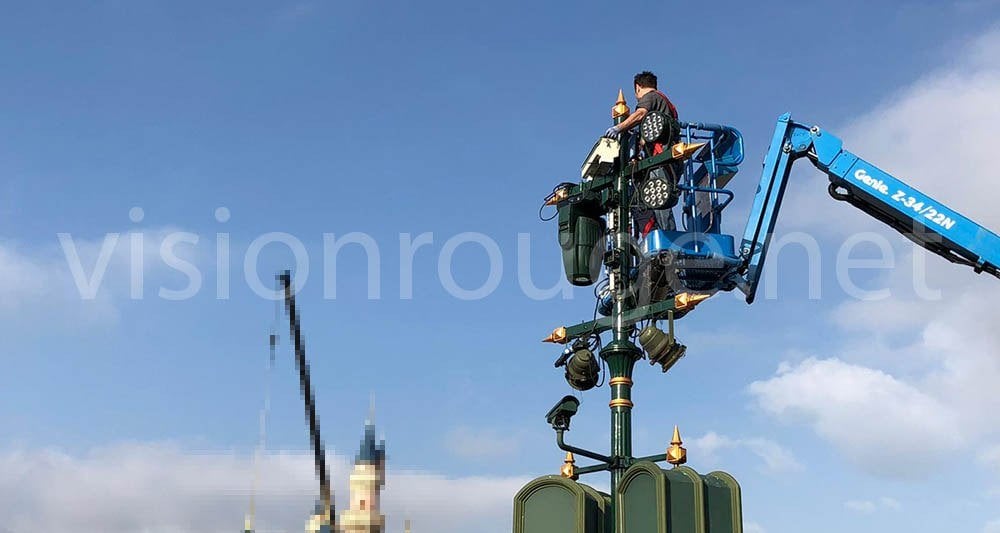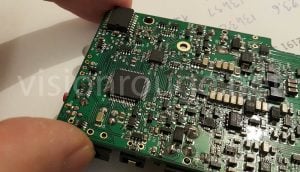 Time-Lapse video service
Long Duration Construction Time-lapse system
Time-lapse are amazing way to follow a long process. Even if the principle is quite simple, making it faultless for years is another story.
We have provided such system for many clients as Disney or Apple to cover construction process lasting more than a year. Pictures are automatically uploaded to follow in real time the building project. Wifi, 4G, Bluetooth; we have them all available to design the perfect system for you.
Some of our time-lapse housing can work with only solar panel and so are totally off grid for months without any maintenance. You or we install them; and you just wait the footage to appear on your computer.
Our in-house designed long duration time-lapse enclosure can be rent or bought at your convenience.
They are ready for the warm and wet South China weather.
We are time-lapse recording system expert in Asia,
Learn more about Vision Rouge Time-Lapse in Hong Kong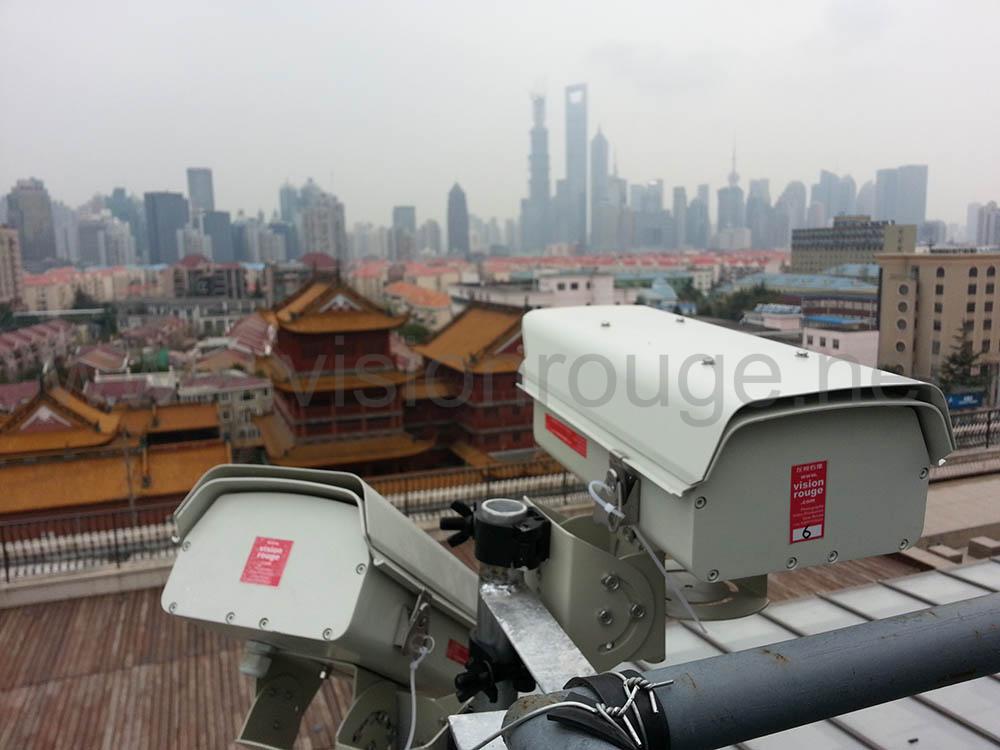 Discover Our Video Services in Hong Kong
Corporate interviews, Documentary film,...
We are a corporate video production agency before all.
Feel free to contact us for your next video, photo or time-lapse project in Hong Kong.
Nothing is too big, nothing is too small, We have spent the past years enjoying any of the requests we received.