JC Decaux Airport
Motion Graphics, Live feed
Shanghai, Sept 2011, China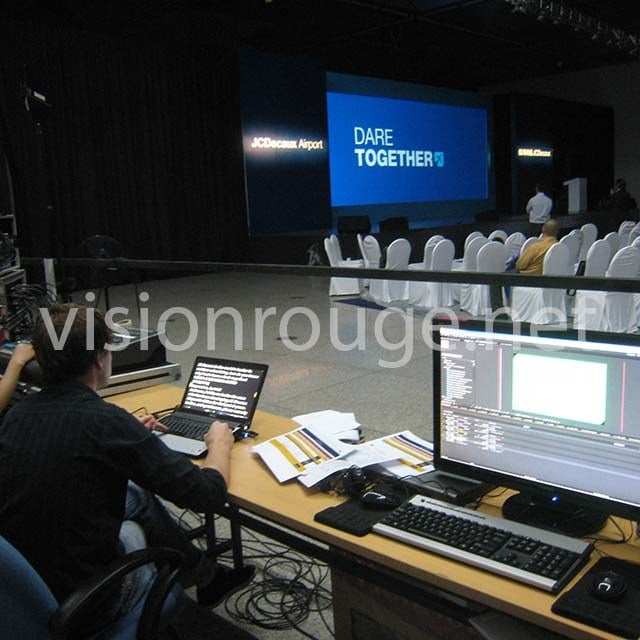 One of the biggest project of the year,
50 Days working on motion graphics for the Final Event where we provide Cameraman for live feed, mixer guy and prompter tech.
We provided the full motion graphic presentation with a feature animated movie to start the conference.
The full live feed team and technical support.