Barclays Banking
Prompter, Elevator pitch
Camera operator with kit
Hongkong, Sept. 2018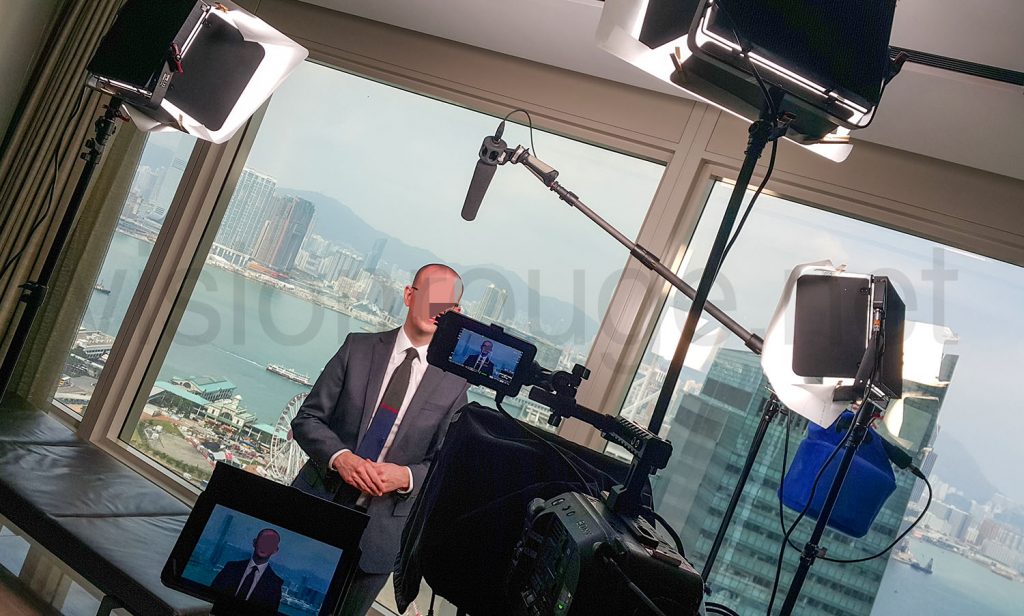 Hongkong camera operator with kit including teleprompter your elevator pitch.
Don't stand for average; reach the best you can and hire our freelance camera operator with kit. He will come with his own 4K Sony FS7 Camera, plenty of light options, and a great sound kit to get the best of your team. Speaking in a concise and quick manner can be a hard exercise, so adding a teleprompter is a great idea. Even in this small setup, the camera operator can make it run as a one man band in HongKong.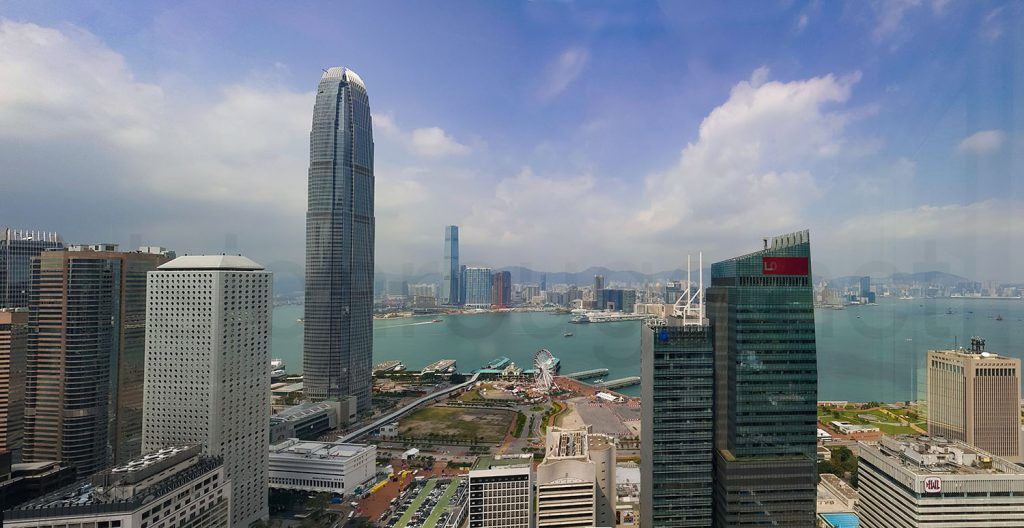 Nice view of Hongkong harbor from your office's windows? So why not including it as a backdrop and stand out from others. Consider your elevator pitch done!
What is included in our camera operator with kit in Hongkong?
#One DoP (Director of Photography) / Cameraman / Videographer; as you prefer, English speaking.
#A 4K capable professional camera and lens supported by a fluid head pro tripod, all memory card and battery for an entire day.
#At least a 3 Lights interview setup, to be able to face all lighting ambiance with dual white balance possible
#Lavalier microphone and boom mic feeding a professional mixer before getting sent to the camera for recording
#The full transportation costs as well as pre-production and footage upload to our super fast world wide cloud servers (2TB capacity)
If you need more, we also have plenty of video packages for you.
Usually, with a simple videographer and gear, we need about 90mn to setup the right way and your interview can start right after. So you need to book a room as quiet as possible, as big as possible for 3 hours on your side. It's will be great to received few picture of this room prior to our arrival to ensure we got the right lighting kit. We are also using latest communication app, so, it's easy to reach us and send these over.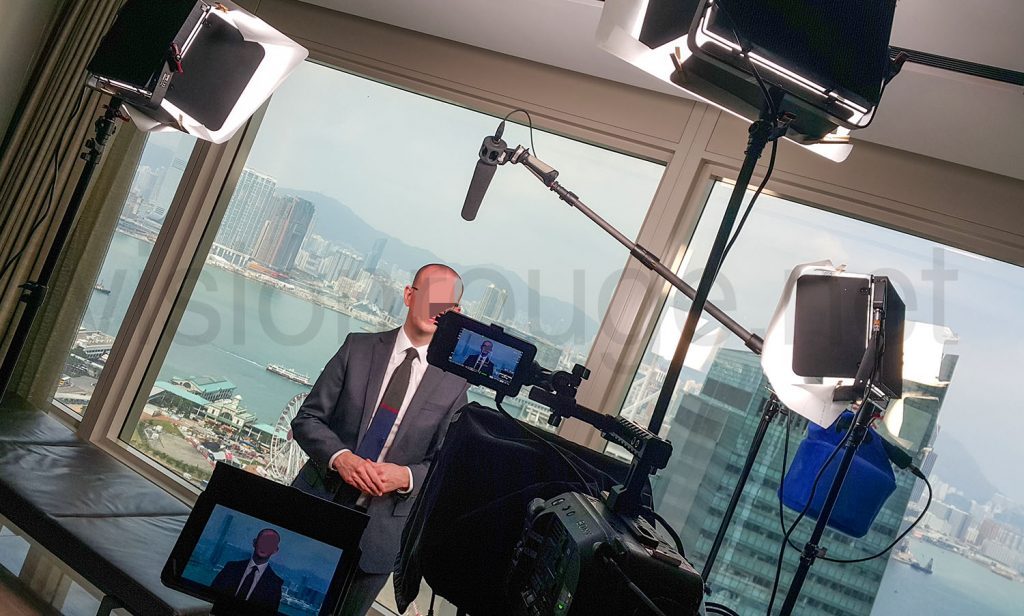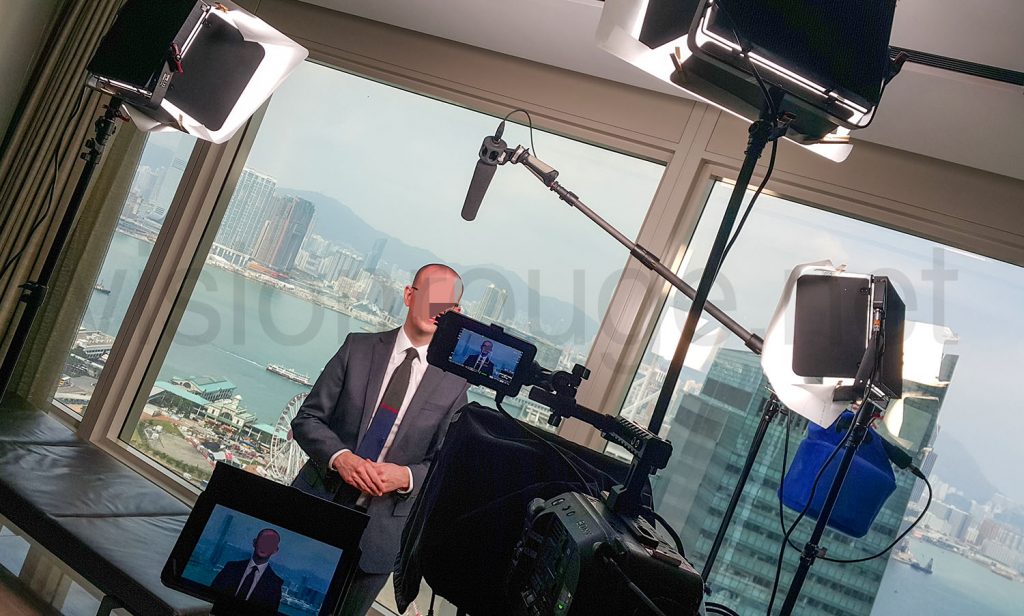 Why an optional teleprompter?
Our teleprompter, ( also simply called prompter ) can be either remote controlled by a second screen to make sure the speed is fine for you, or running on its own for simple text. It can be put on the side of the lens or, like here, in front of our camera rig. This way; you are looking straight to your audience and your elevator pitch will have better impact. We can display Cantonese or Mandarin characters, so you can even present yourself in the language you are comfortable with. The size of the screen fits our suitcase and so, travel all over Asia. It's important for you to get the same crew for your different offices. Our camera operator with kit can bring all along with him, traveling by plane or train.
Feel free to ask a quote for our camera operator with kit on your next video project; either in Hong Kong or Huizhou 😉