Laserlight Core
Kickstarter campaign
Videographer to hire
Shenzhen, Sept. 2018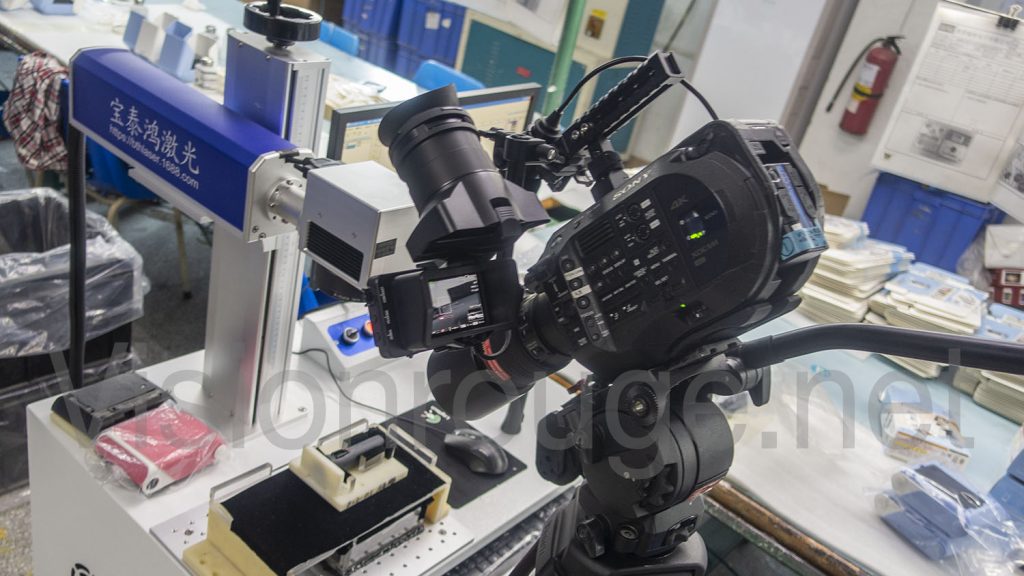 Videographer to hire in Shenzhen for your kickstarter campaign.
After filming for banks and crypto-currency; creating a video for a Kickstarter campaign seems a natural evolution!
Shenzhen, Guangdong province, is located right next to Hong Kong, at the heart of the Pearl River Delta. It's use to be where all the things in the world were built. It's turning now to an innovative and creative area. DjI is surely the company everyone think about when thinking about Shenzhen, but plenty of others smaller production facilities are there. From dental to LED, the free trade zone is a playground for us!
If you have a Kickstarter project; you can be sure that Shenzhen will be the place to get it done. All surrounding, from Bao'an district to Guanggzhou, Dongguan or Foshan are just an succession of factories.
Training Video, user manual video, corporate presentation, factory visit are just a few of the other services we can offer to you.  We will adapt our videographer gear kit to fit your needs.
Videographer starter package:
It includes all you need for b-roll (footage without specific sound).
It's perfect to follow a production process or illustration of a factory in Shenzhen. The camera operator will be focusing on gathering quickly what is happening. Also called guerrilla shooting, he will have a wide to long cine zoom to avoid changing lens too often. Perfect choice if your environment is a bit dusty or very large to cover. This is our most request package when we are sent to a factory, filming heavy machinery and robots. Safety and experience is the added value hiring our video crew.
Videographer interview package:
Choose the one man ban crew if you need to add interview to your B-roll. Coming to you facility in Shenzhen with an extra sound pack (Lavalier microphone, boom and audio mixer), our videographer to hire will spend a bit more time to get your team explaining the process and presenting themselves. We also add few extra prime lenses to make sure you get a great looking video. And finally, a lighting kit is part of the trip.
Kickstarter campaign often looks cheap and unprofessional, which can be explain as most of project manager have no experience there. That's the perfect profile for us as we can guide you in this process and provide you a film you will be proud of. Make no mistakes, the video will be a decisive marker for your backers.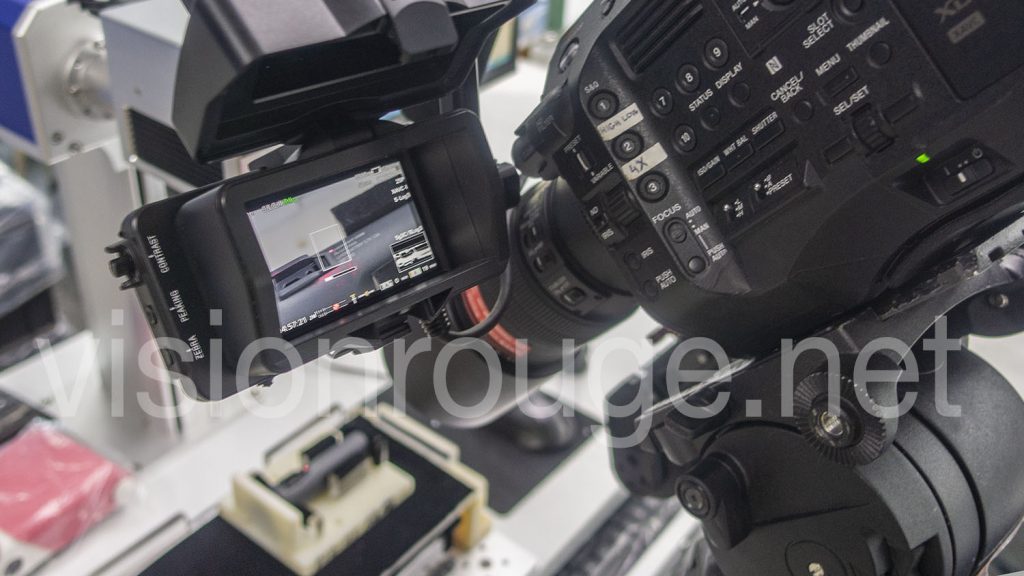 Here we are shooting in Shenzhen with a macro lens the laser engraving process. Even if the overall factory seems not so appealing to you, we have plenty of tools and ideas to enhance this. We also shoot these in slow motion to get even a more specific look and option for your editor. Your videography project campaign matters to us.
On this project, the goal was set at 50,000 USD and was pledged for about 3 time this! Clearly a great success and we are proud for being part of it.
You can also add few items to these package as a gimbal setup for better and nice looking shot. With the same idea, we can include a second video camera for a better interview setup.
Photography in Shenzhen?
Our Dop is also a photographer, so he can bring a more standard DSLR  or mirrorless camera to get other content for your communication. At the end of the day, you will have nice video footage and plenty of picture to put online. We will upload from our office in Hong Kong to bypass the internet limitation in China and let you download from anywhere in the world. As simple as this!
Of course, if you don't need videography services, but just photography in shenzhen, this is something we do too. Bringing this time some wireless flashes as well and plenty of photo lenses.
Yes, we need to plan a bit in advance how the day will be spend and this is what we have been doing for the last past 15 years.
Feel free to contact us to get a cost idea. We will be happy to be part of your new adventure in Shenzhen. Book our videographer now!