Campus France
CIEET 2009
Photography
Shanghai March 2009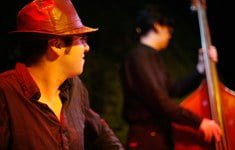 Client:
Campus France Shanghai

Campus France provides comprehensive support: weighing study options, applying for admission to appropriate programs, requesting visa and preparing for a smooth arrival in France. More than 90 CampusFrance offices in more than 60 countries.
Project Description:
International Education Fair Shanghai September 2005.
THE China International Education Exhibition Tour, the country's largest education fair, the tour has attracted 271 educational Exhibitors.
Service Offerings:
French booth photo coverage, French Consulate General Shanghai House photo coverage.

Vision Rouge met à jour ce contenu
Nous vous prions de bien vouloir patienter…
N'hésitez pas à nous contacter pour plus d'information sur cet evenement.
En vous remerciant de votre compréhension.
Vision Rouge is updating this page.
Please, wait…
Feel free to contact us directly about this event
Thank you for your understanding.