Cameraman videographer
Industrial corporate video
Shenyang, Nov 2019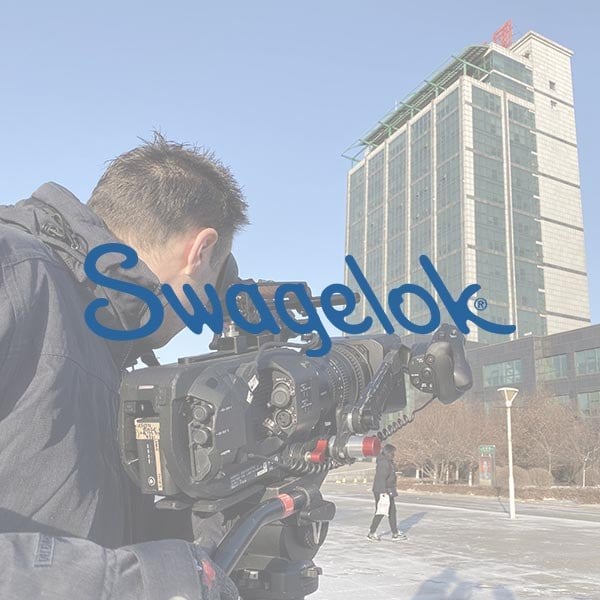 Cameraman videographer, Industrial Corporate video in Shenyang
This shooting day is part of a larger Industrial corporate video to present partnership between USA and China factories. Our cameraman videographer needed to shoot in Shenyang, China, a state owned production plant. We sent a filming crew of two in order to speed up the day. A grip and cinematographer / photographer came from Shanghai the night before to ensure a smooth and long day.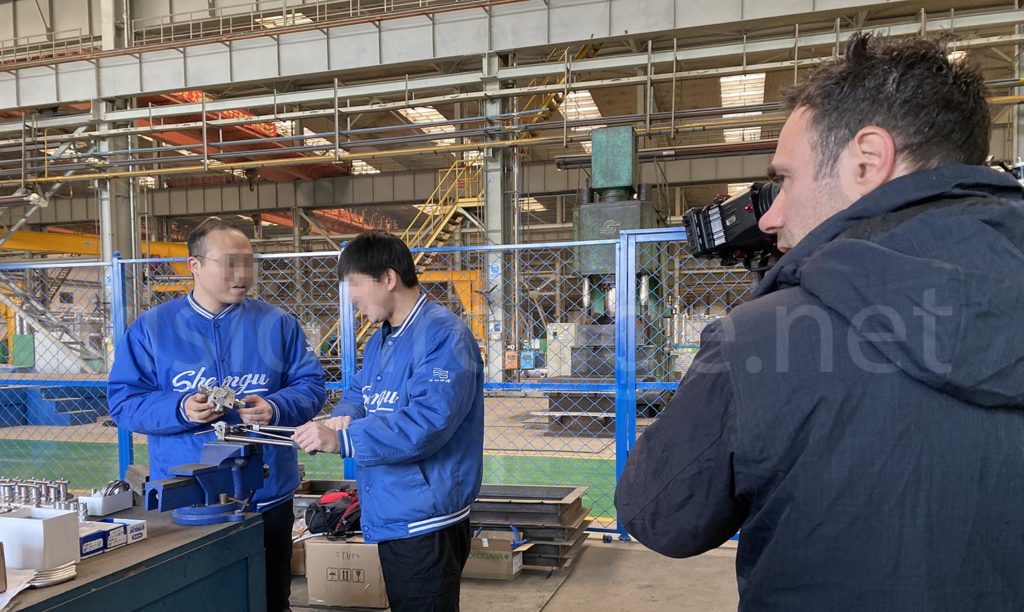 Why sending a Cameraman from Shanghai instead of hiring a local one?
Shenyang is the capital and largest city of China's northeast Liaoning Province. Its about 2 hours and half flight from Shanghai. So, the question of sending a team from Shanghai can be raised.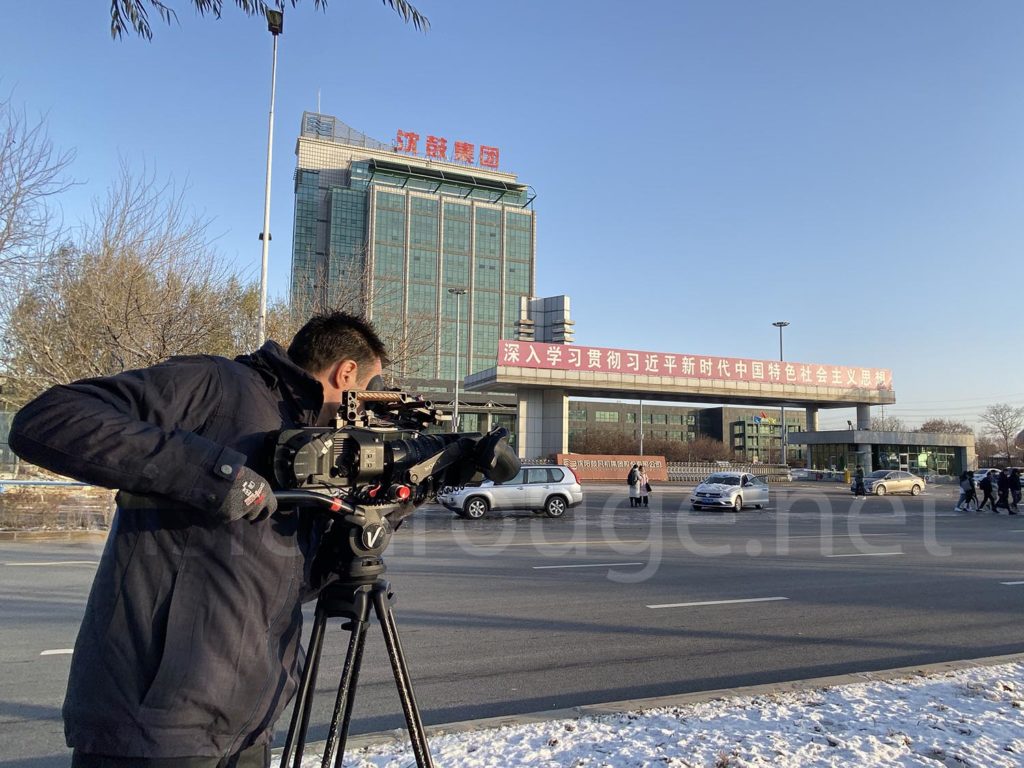 The answer is quite simple as this project is part of 3 movies illustrating the relationship with components provider and different factories. It have to be consistent and the same team will be filming the 3 locations at one point.
It was important to get a similar look and save a lot of time on briefing the crew too. We love to travel !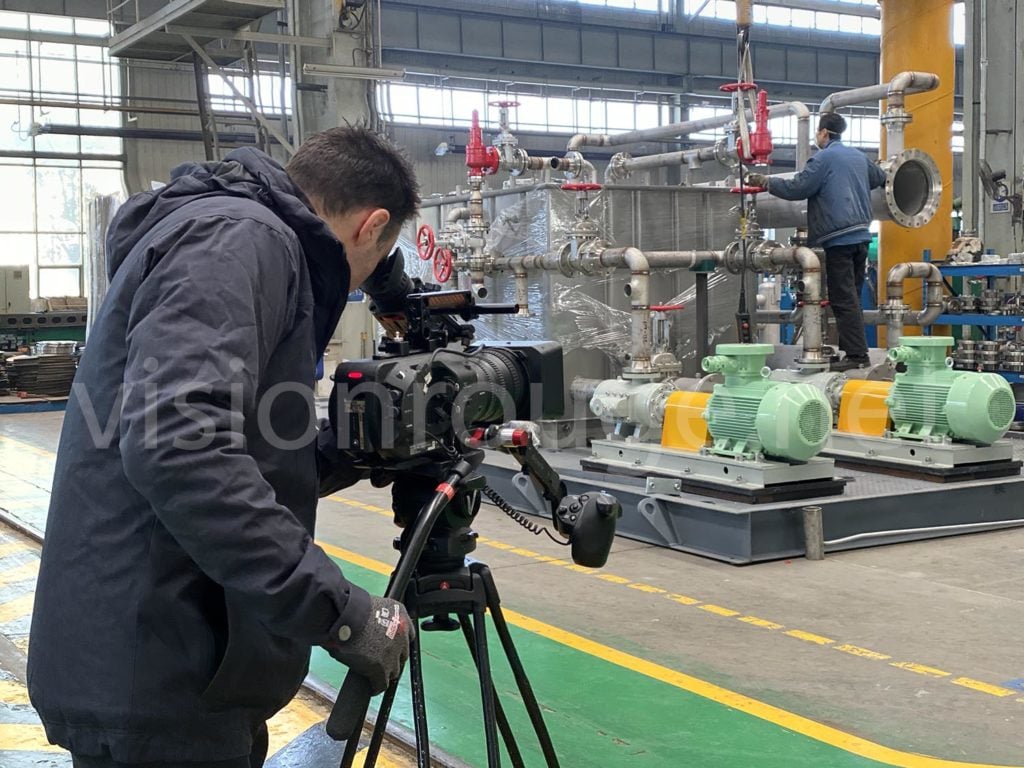 With an unique film partner as us; you can save a lot of time and hassle if your project include many locations. We will deal transportation, accommodation and all other logistic details so you can focus on the full overview and remove the "local" aspect of the project. One team; many shooting locations; for one unique brief and filming crew.
Coming with a crew of two also allows us to carry more equipment by plane.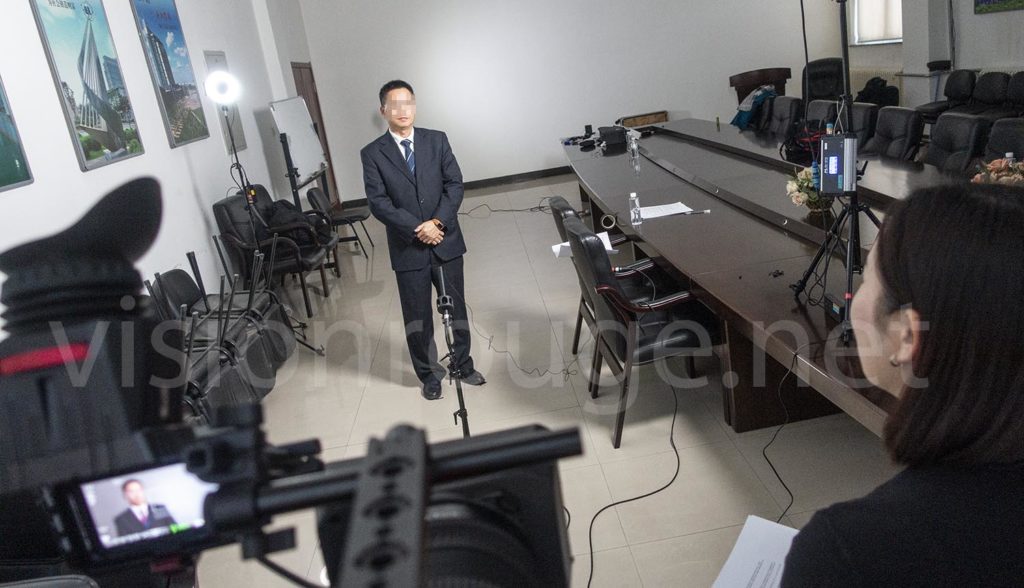 The photo and video assignment in Shenyang
For each movie, our client asked interview, B-Roll sequence and pictures to illustrate their website. They gave only one day per location, so we decided to go for a very versatile team as usual. Even if you can see this as a one-man band gig; we sent our cameraman/Dop and our photographer to ensure all will be done in the best manner. The timing was very limited and getting a fast and efficient crew is the only way to get it done.
The project involved 3 main activities and each crew member was able to take any position.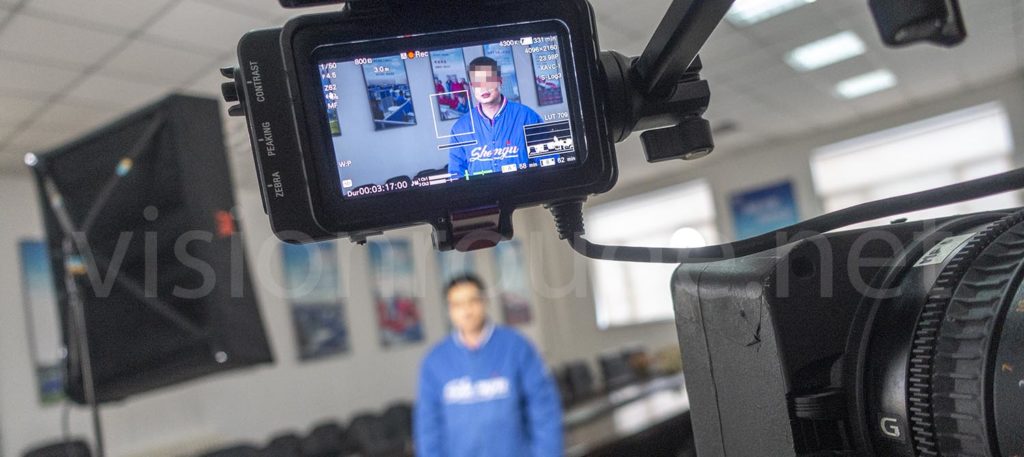 Photography, Corporate portrait in Shenyang
Our client requested the 5 interviewees to get their corporate portrait one alongside the video shooting. Even if our camera is 4K capable, we brought our regular Canon DSLR and kit lens with portable flash light. We decided to do the portrait session in many different situation as switching from picture to video was easy. This factory in Shenyang is huge, so we got plenty of nice area for such.
The cameraman videographer also got photography skills as well as our grip. It helps in a long day like this one to keep up with new ideas and style. Again, even if a one man band may  have suffice, going there with a crew of two was a safe move.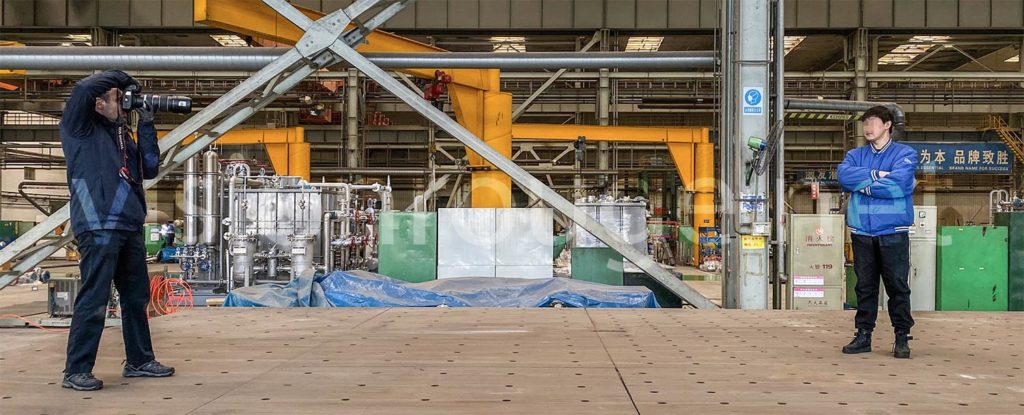 The last but not least advantage is to get BTS pictures for this day for your social media communication. Thanks to a smaller extra pocket camera and the talent of my teammate!
Filming Shenyang city and Factory B-Roll
City landscape was requested but the snow started to pour as soon as we landed and the traffic started to be quite a nightmare. Our cameraman videographer still were able to get enough to place the Shenyang introduction footage done. The following day being a very nice sunny and cold one.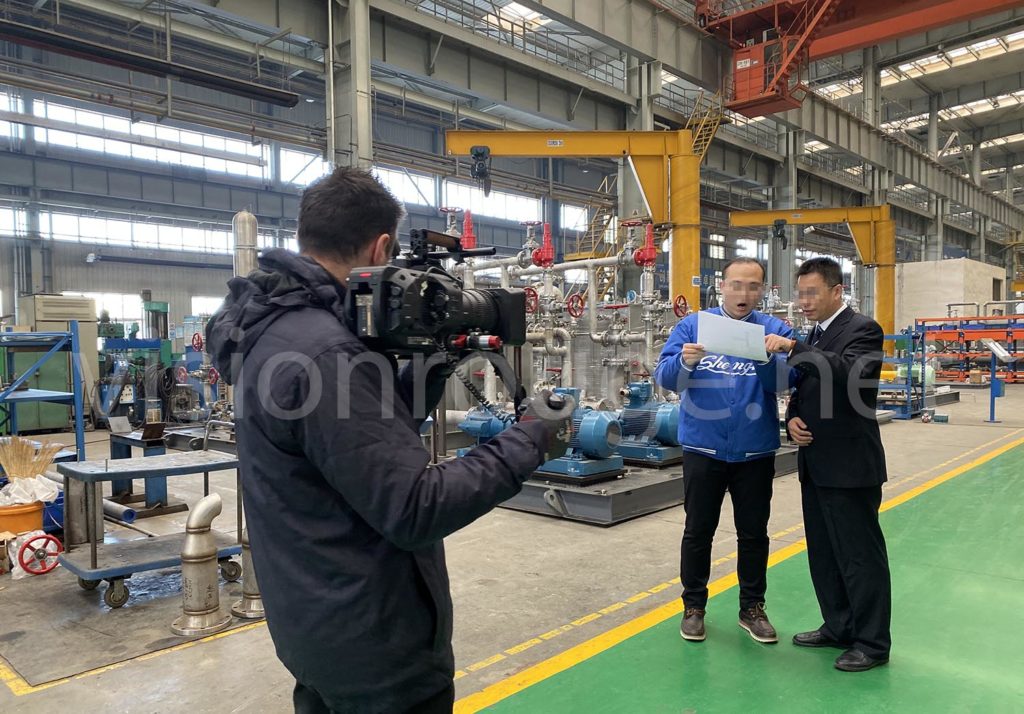 Planning the movie shooting, we also prepared a itinerary prior to our visit and decided to use a car to move place to place due to the scale of this plant.
The main surprise was the amount of ice and snow everywhere that slows us down quite a bit moving between building with our camera and filming gear.
Overall, the factory got cranes and a lot of piping that we used as foreground/background for nice b-roll footage.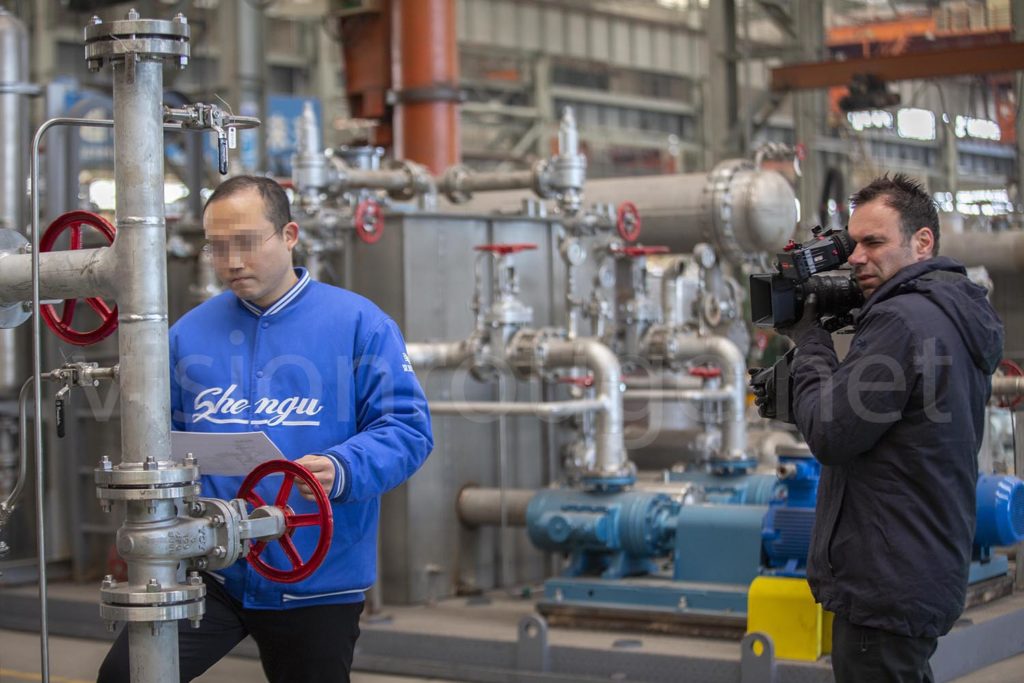 Shenyang Customer Corporate video interview
Filming Shenyang client and customers interviews was the last third part of the job. As the daylight felt short, we went for a 3 + 2 session with the customers in one setup when the client would have a different one.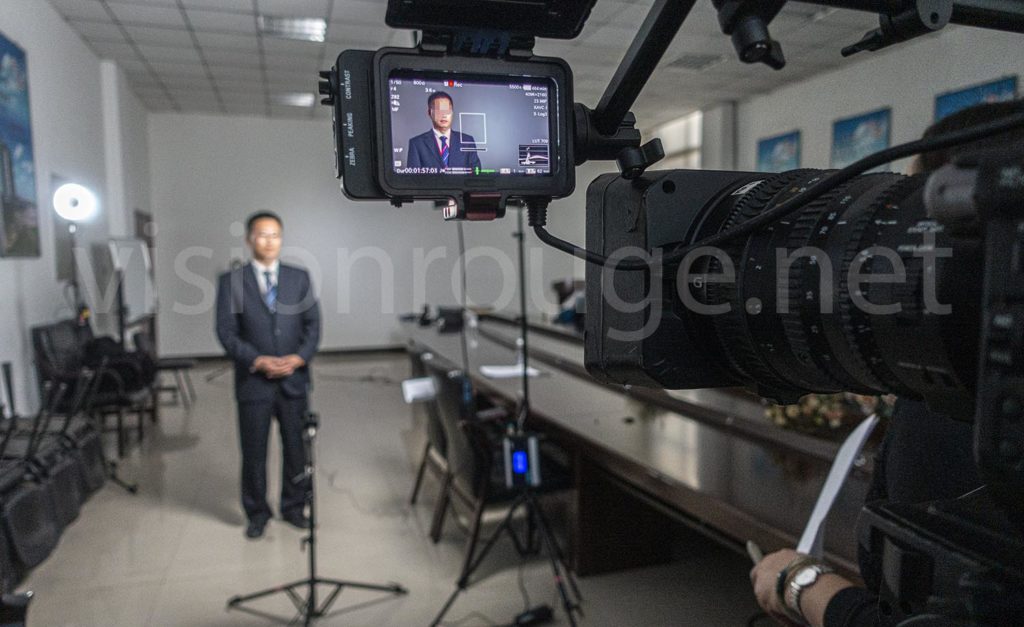 It turns out to be a great choice and both part look very nice and different looks even filmed on the exact same room.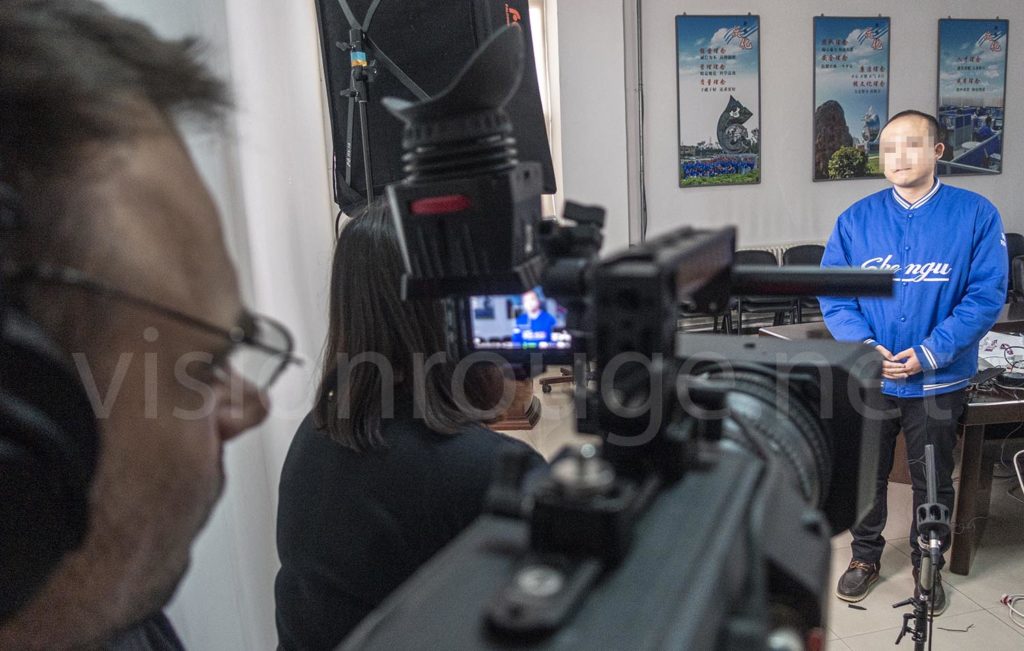 Shooting a State own factory in China
It was a great honor for a video production, foreign owned company, to be allow filming such facility in Shenyang. It may seems not like a big deal, but it actually is. Everything need to be confirmed and plan in order to get it accepted. There is no room for personal point of view or improvisation when you represent such large corporation.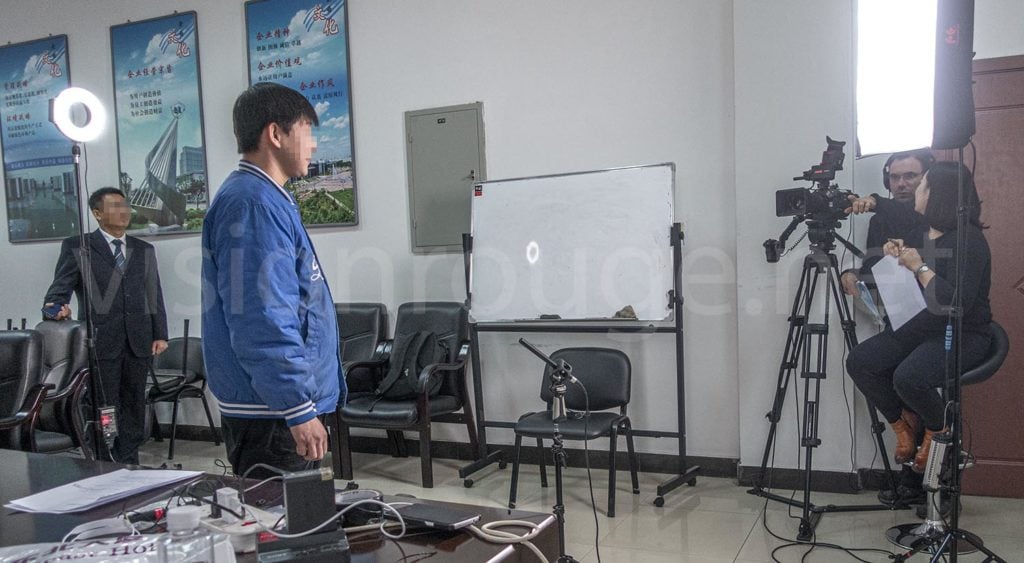 Our client sent a producer from Beijing on its side too in order to smooth communication. This was a great addition to avoid miscommunication. Even if the timing was quite different than our plan, we managed to get all done on time. We also can directly provide local producer if you need.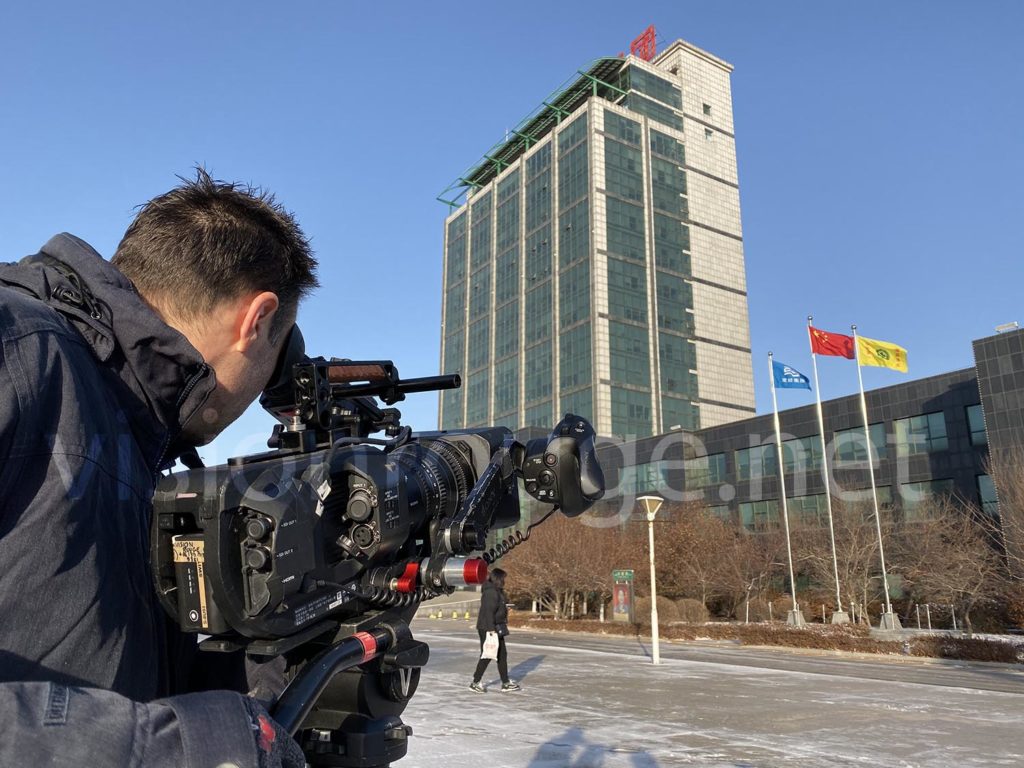 On the paperwork side; our Shanghai company is registered as local video company which offers us access to legal work permit for our crew member. Make no mistake when choosing a video partner for your next corporate filming in China. As freelance is not allowed in China, you may end with a videographer barred from entering your shooting desired location!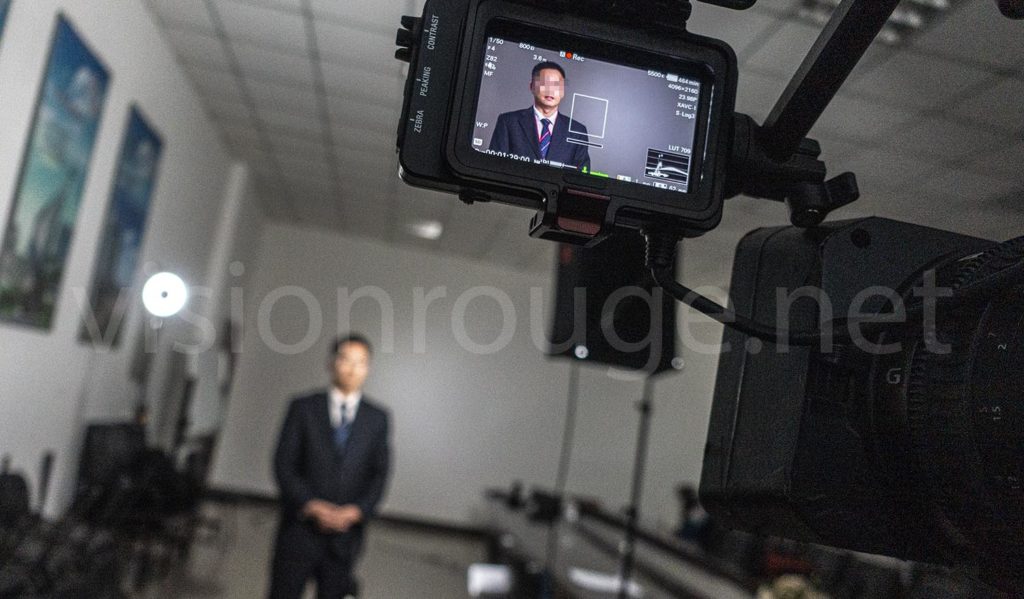 Plan, shoot and edit
Usually, our client ask us to only shoot and send later the entire footage overseas for a fast turn around video editing. But this particular corporate video project required some transcript, subtitle. We edited the entire movie  and we hope to be able to share with you soon on our website. There will be 2 bi-lingual versions; of each partnership movie, so 6 movies at the end. Next one will be in Changsu!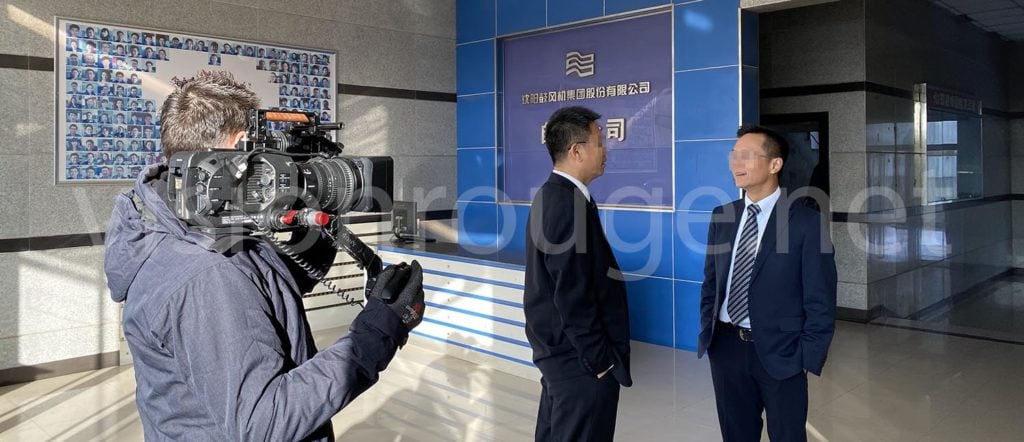 If you are looking for such versatile crew, form Cameraman videographer, photographer and even video editor for your corporate project in Shenyang or around China; please connect with us for an immediate price idea!
We have office in Hong Kong as well and have been doing such filming since 2003.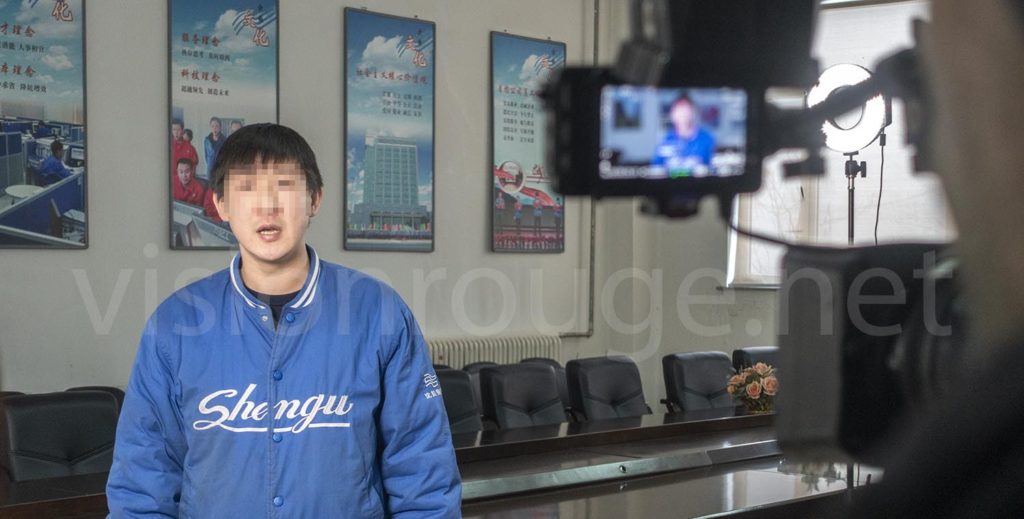 Looking for the best video video shooting and post production solution in Shenyang?
One agency to solve all! Contact VisionRouge now. Team building seminar / fair to cover, Video Crew, to Hire: Camera crew, Cameraman, Sound Engineer, Film crew for broadcast video, ENG, corporate in Shenyang. You need local support for your projects with oversea crews? you are at the right place for this inquiry in Shenyang. Film and television camera operators to set up, position and operate equipment in Shenyang. Book a freelance camera operator and photographer in Shenyang today.
Call us for a crew for your possible shooting in China around Shenyang. Hire today a live event cameraman in Shenyang.
Professional, experienced and reliable English-speaking camera operator to hire in Shenyang.
Here is the final video available online.
Two person crew to hire for a half day in Shenyang. Book us for TVC, viral video, corporate video, training video, product video, time-lapse and aerial in Shenyang. Book a Amazon Product photography, shooting directly inside your production in Chengdu and start saving today. In need for product photography and video in Chengdu? Feel free to contact us for day rate card. Want to know the freelance camera operator rates in Chengdu? Time is money, stop searching, you can get an English speaker camera operators and sound technicians in Shenyang.
As a professional product photographer, we can go to your facility in Shenyang for a complete package, including video and photography. Team building seminar / fair to cover in Shenyang.