Filming crew for Grey backdrop
corporate video interview
Hong Kong, Nov. 2019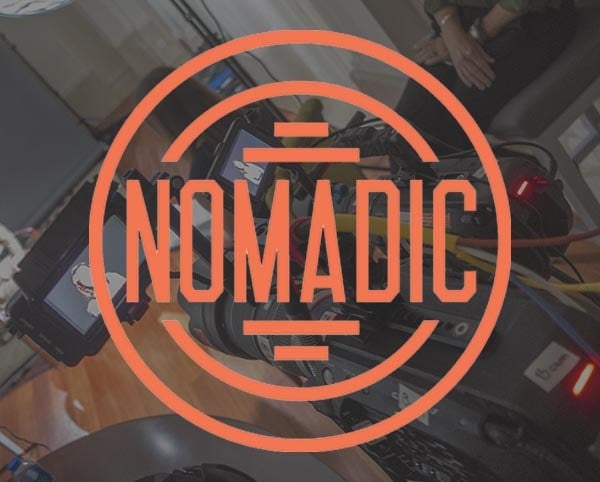 Filming crew for a grey backdrop corporate video interview, Hong Kong
Looking for a 4 persons film crew in HK to hire?
Here is one more case study of one filming crew with grey backdrop on corporate video interview in Hong Kong.
This corporate video interview assignment was a part of online training project. It needed to follow very precise color guidelines. Others episodes has being shoot already in different cities all over the world with different filming crews. Our job was to built the full setup in an hotel and, of course; record the interview in Hong-Kong. Our client flew his producers to ensure the right flow in the question part. We also got  the request to get a dual and perfect copy of all the footage on card. It helps save time and the client could leave the room with all the video recording secured immediately after the shoot.
Check our crew offer for corporate video interview in Hong-Kong
On this day, we came with a crew of four after the client described us by mail his project.
One cameraman/DOP to ensure a consistency between the previous shooting as reference. The interviews recorded with 2 Sony FS7 Camera in front of a specifically lighted grey backdrop. We used our Lupo Superpanel for the key light with  chimera. The second Superpanel on the side depending on the interviewee face shape. It was a great way to get a bit of sculpture on some guest.
A small Led to do a bit of hair lift from the back, also called kick. And finally, a slight spot on the grey backdrop to get a dark ramp from left to right.
We brought our Sony FS7 camera even if the filming was due in FullHD and not 4K. As we own the camera and lighting gear, it's always a pleasure to go out with a peace mind that all will roll without surprise using overuse rented equipment.
Everything will be tested prior to the shooting with a safe backup available at our office.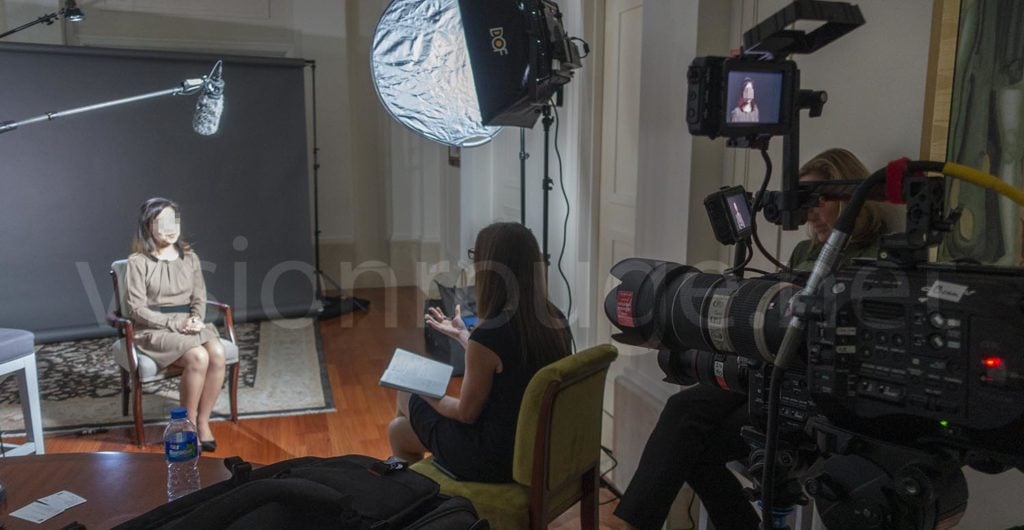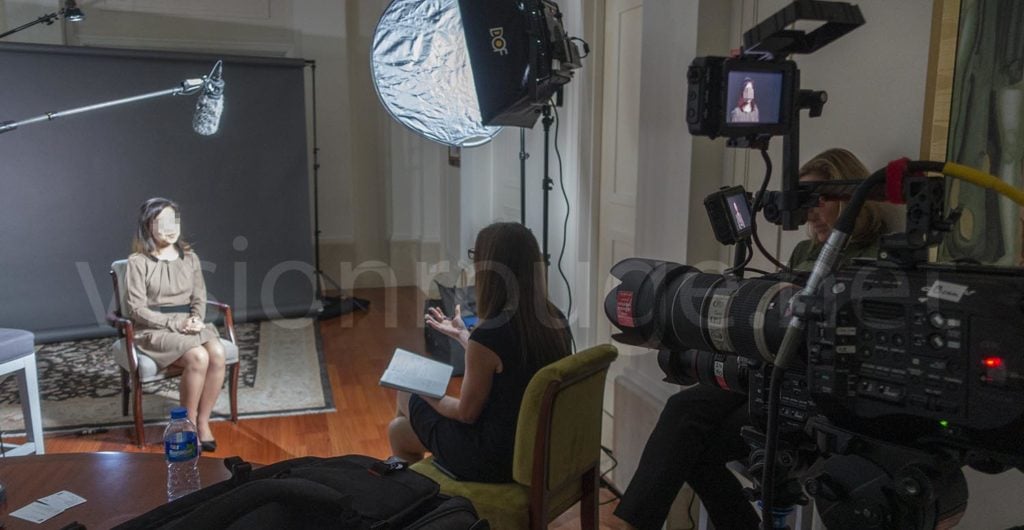 One DIT tech guy with video workstation and card readers in charge of copying the card as soon as available. We had many interviews all day long with a set of 6 XQD cards. Each card was copied 3 time. The workstation come with 2 Tb of 970 EVO SSD drive and it completely silent.
One Camera assistant to help the grey backdrop setup as well as covering the windows with large black drape.
One sound tech to finally get the best of the 2 microphones in position this day. One lavalier and a boom microphone feeding a mixer before reaching the camera audio.
The color of the backdrop forced use to go for a long paper roll, and so a longer van was required.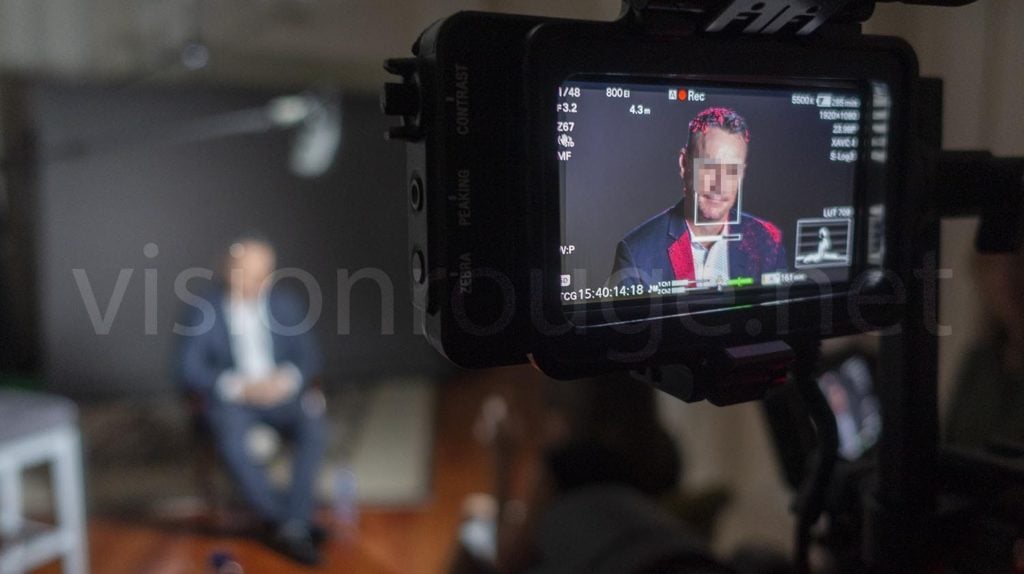 More than just a filming crew to hire in Hong-Kong
On this day, we came with a crew of four, as requested by the client.
Hong Kong is like a small village and with a long history here; it turns out that the interviewee knew also one of our filming crew! It was a nice surprise and happens with the fist person getting in front of our cameras. This eased the communication and trust with all the actor of this shooting day in Hong-Kong.
We like to keep all professional, of course, but a bit of smile and shared history is always welcome.
It's also important to notice that we like to go further than requested and our camera assistant was also helping of make up. The sound tech able to help on the camera setup. The DIT tech spent time to build the grey backdrop. We prefer working with high skills individuals than coming with a crew of 15!
Hiring our film crew in Hong-Kong for your next corporate video interview and start saving now!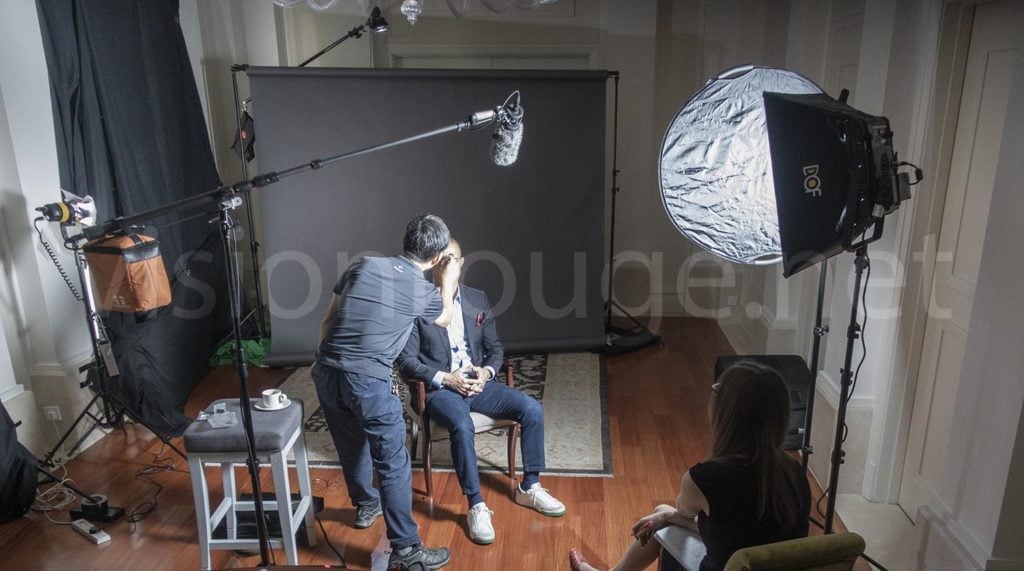 Contact us to book your next video team in Hong-Kong.
As many did, this website is the best place to hire us directly, you can start to fill your crew requirement on the connect page.
You can also have a look to our portfolio page and check our past project references. You will feel confident of the kind of shooting projects we did by the past.
Don't be afraid to ask, we have been working on many different video and photography assignment, from one man band to a full 7 person crew. We know how to adapt our offers. Check online to see who can really display so many different jobs actually done! A pleasing reel have no value if you don't know how many person were actually involve on the shooting day.
I was stunned to see websites claiming they were offering corporate video interview services in Hong Kong with a phone number and address based in USA!
With us, you are talking with the camera guy that will be on set the filming day!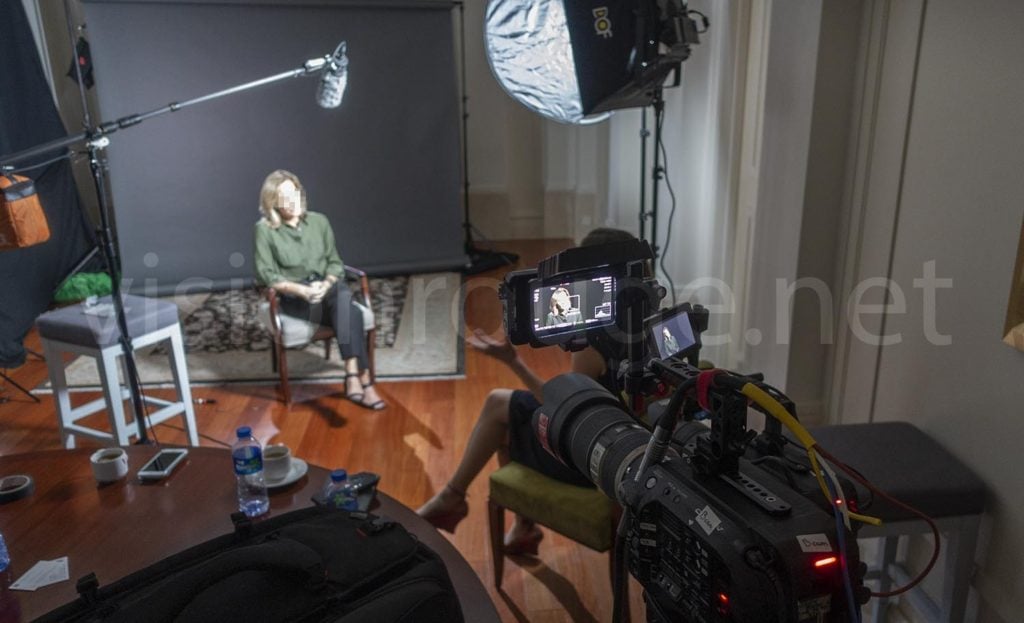 In this picture, you can see the full lighting set with the grey backdrop.
The chimera on the Lupo LED are in-house designed and will soon be on our blog for you to read.
The client booked for us a large hotel room for the day. We moved back all furniture at the end of the day as it was prior our arrival.
All our team members are at least bi-lingual, btw!