Streaming unit, LiveU 500: tips for first time user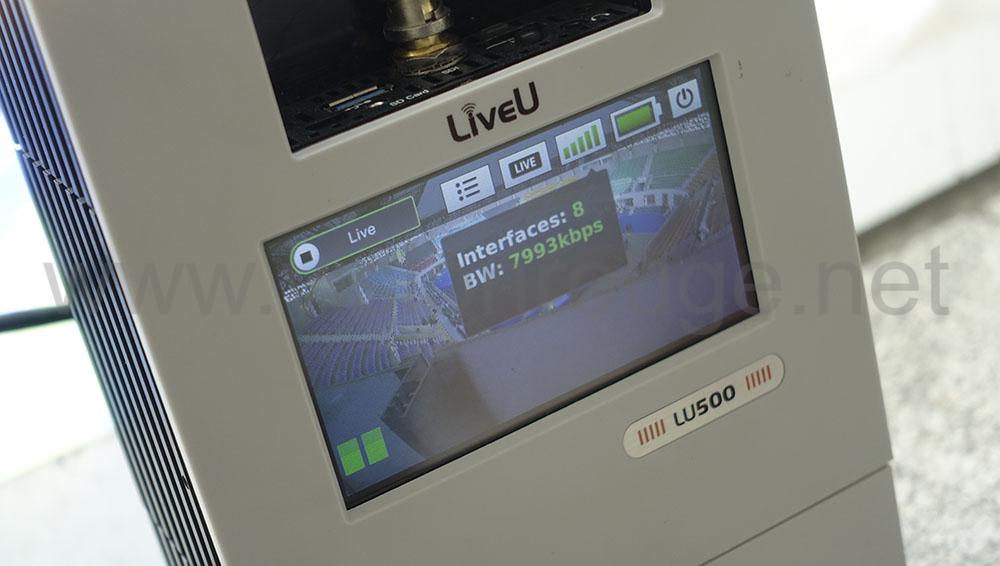 Live U 500 review in real world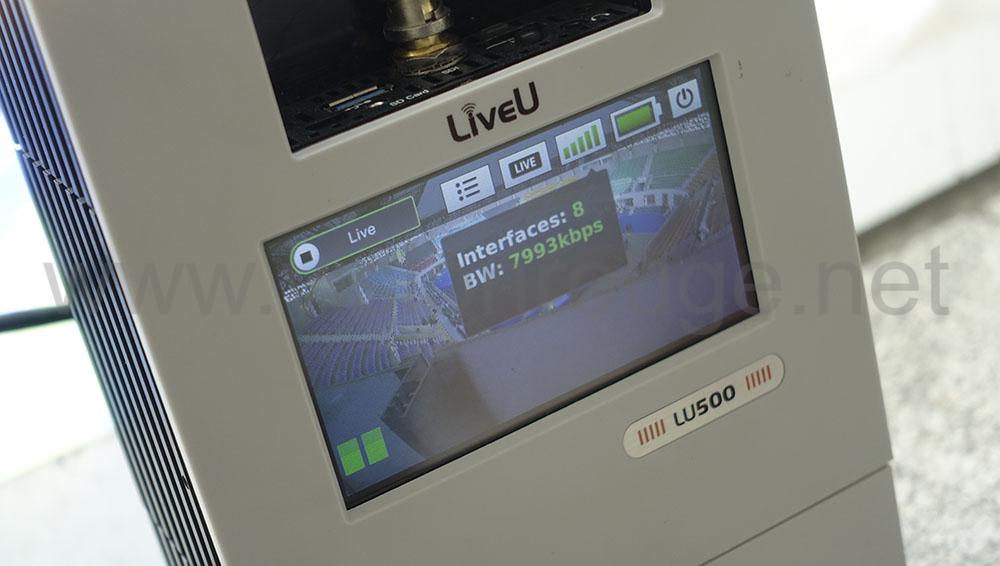 Streaming unit, LiveU 500, what to know about if you need to work with it.
I was recently asked to use a new device for me, the LiveU500. I first was surprised as I never mention my ability of working with these, but I kind of knew already what it was and was happy to see that my client will help me with some training.
Here is my experience working with one unit to let you one day, using it on your own. It's actually simpler than I though.
What LiveU is for?
It's a video encoder and streaming device. In more simple way, a device design to send to a server a video feed that users can display on their computer, or record on their side.
It's usually used in place of satellite transmission for sport or news event.
It's kind of very simple, small and super easy to setup. It have a internal battery + a large one on the bottom, to let you charge, but more likely, you will need to plug to a power supply to avoid surprises. The battery is said to last 5 hours.
I was looking for a user manual, documentation sheet or whatever could help me understand prior to my event, but nothing was available online except few video not so helpful. I also have contacted the manufacturer without success by mail.
What do you need to make it work?
A video feed
provided from the client. It's usually the PGR output of a OB Van, with or without graphics depending on your project. This feed will be either a SDI cable or a HDMI cable. The unit will switch automatically to one input to the other, but with a delay, so I do not recommend to plug the 2 input together. It do not have a SDI output, so you need to be careful is you want to check the signal to get a monitor with In and OUT SDI port.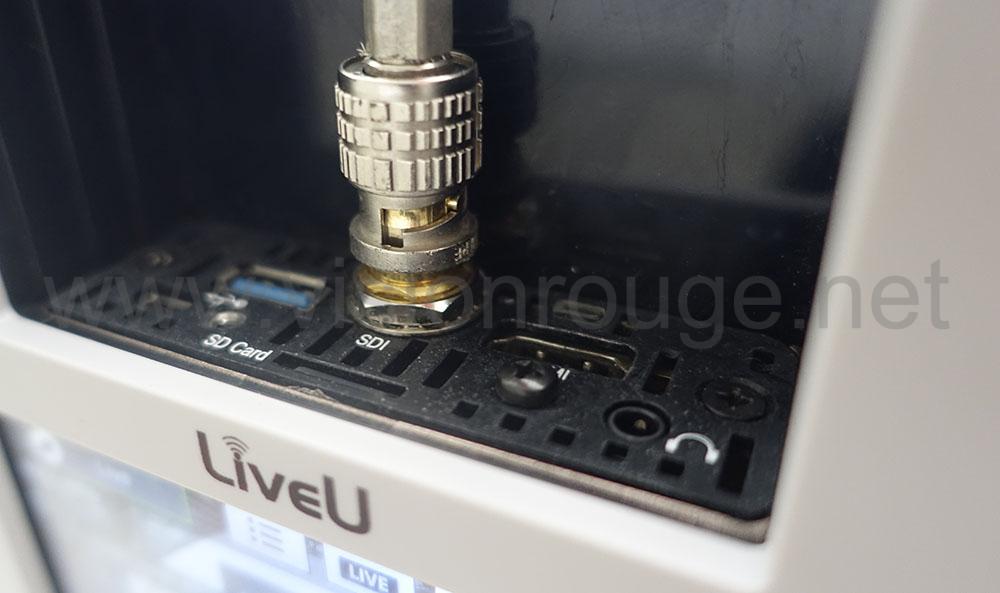 You need also
a power supply
if your event will last for the whole day. Make sure your plug is firmly and will not be moved during the transmission without you noticing it. There is a LED on the side of the device. The LED colors goes to orange when charging, green when full or on battery and black when working on battery. Makes sure to plug it fully and check the led color.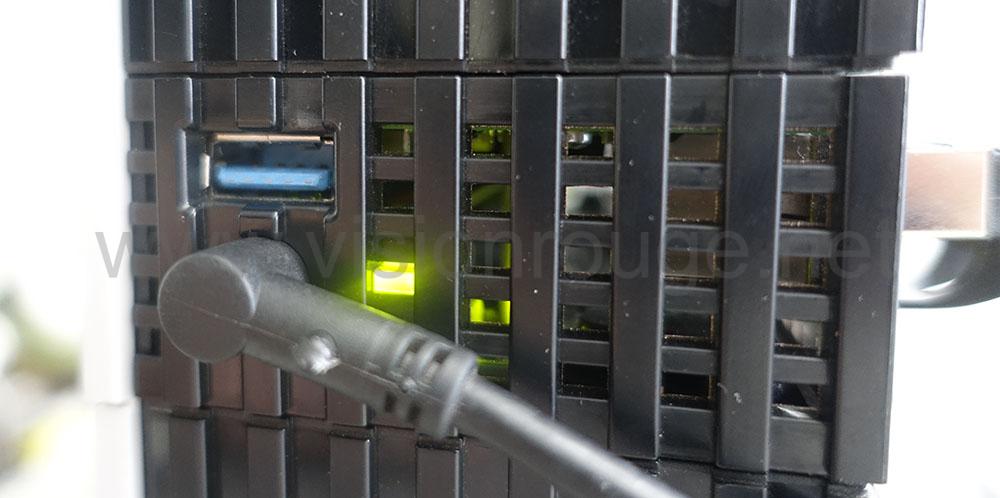 The last but not least connection is to get
a right access to Internet
.
This access can be done
by 3 ways
, with integrated Sim card board (either 4G and 3G) as well as 2 Ethernet port and also a Wi-Fi module. Usually, using
the Ethernet connection
should suffice, but in case of signal loss, it's a good idea to get your device as close as possible of open space (windows, high position) and far from interference during broadcasting. The system will always switch between interfaces to keep sending.
The maximum bandwidth is 8mbps, so you need to get this minimum from the Ethernet cable. It's mandatory to make sure you have a dedicated line for you (not shared with anyone with at least 8mbps bandwidth)
In case this is not possible, the unit will switch between all network possibles to get this working. The 3G and 4G data coverage can very depend on your location and should be considered as your last option. There are 12 SIM cards installed to get as much provider as possible.
The Wi-Fi is possible only if there is no hotspot in this network. Usually, in big event, the Wi-Fi is spread in many hotspots to relay the signal but it will make a constant transmission impossible. I guess the use of Wi-Fi is possible when running a cable is complicated; you bring a Wi-Fi router with you and plug in to your dedicated Ethernet line and connect the device to your own network to avoid a cable. Others Wi-Fi that you do not owned may be shared at one point and you will loose bandwidth.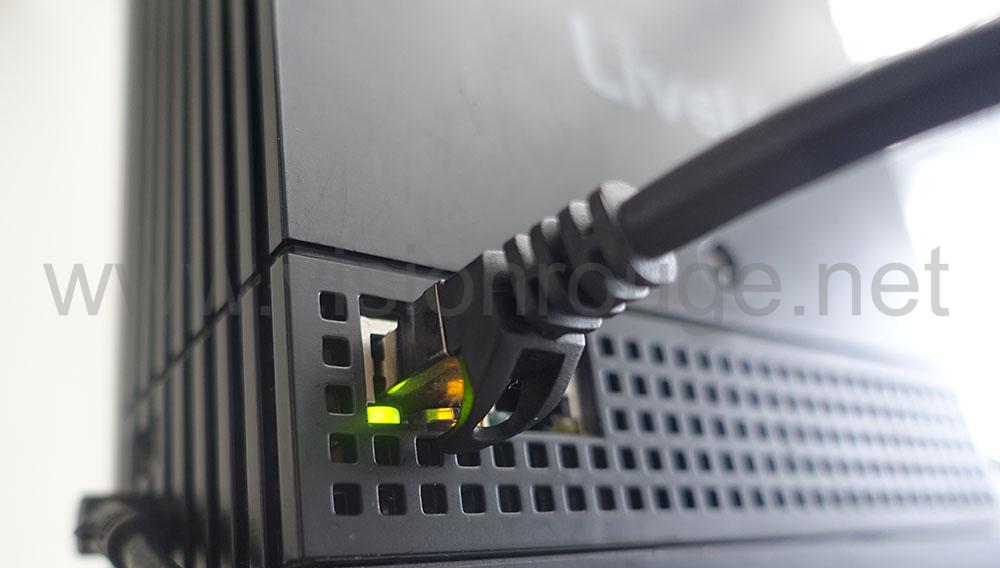 There are 2 Ethernet ports, so you can also use 2 x 4mbpsd dedicated line if one is not enough.
You don't need more than 8mbps cause the device will not use more. It's actually a good way to check if your signal is good. If the screen display around 8,000 kbps, you are good!
Please understand that the bandwidth you have during testing when nobody is there may not be the same as the one when your event starts, so having a dedicated line is an absolute necessity.
You can see your actual speed only during the "live" mode by pressing the signal level. It will display the interfaces in use as well as the current speed. The current speed is the one used by the device at the time. So if you have a black screen as test video signal, it's normal to get only 3,500kbps cause this do not need a lot of resources.
I took with me a small camera with a HDMI output to plug to the device to do my test. It was great ands can do broadcasting and check with your client even from your hotel room or when the feed is not ready yet. Try to display a moving picture (shooting a TV) to make sure you have something complicated to transmit.
How do I connect to my client?
It's quite likely that you will have a device delivered to you and it will be already all filled with all the channels you can use. Live U is a platform and you are working for them; so, all their units have their channels ready, of course. The only thing to do is to make sure you are broadcasting to the right channel.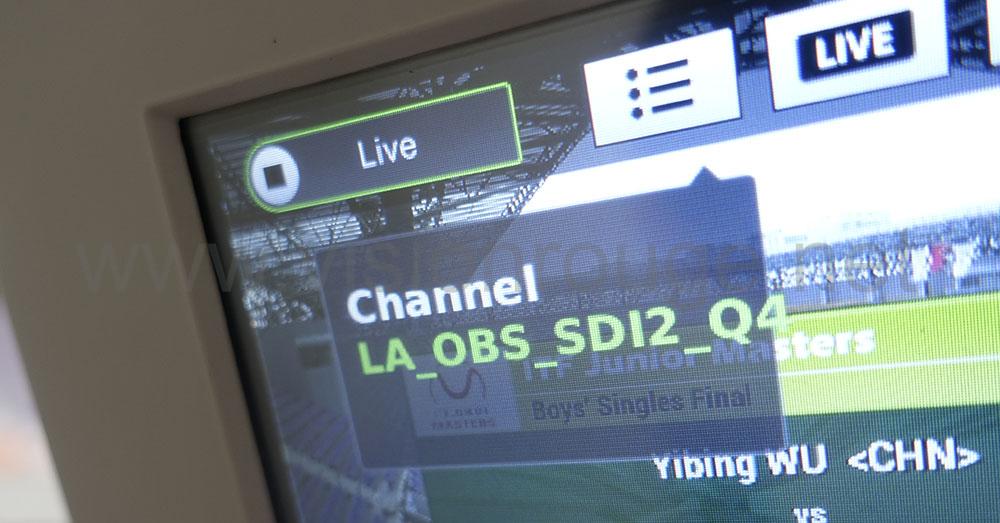 In order to select one: open the channel windows on top of the screen, move to the one you are supposed to broadcast and click select. You can check if it's the right one by clicking on the windows again.
On your side, you need to connect to the video feed, using SDI or HDMI and the screen will display the feed immediately. (or a error message will be on screen) You can also monitor the embedded audio as 2 level will be displayed on your image.
One thing I'm not crazy about it that the menu is displayed on top of the video, so you can't really see all your image. I suggest to bring a external larger monitor to display the feed. It's important to see if the signal you are sending it good from the cable you have if your client start to call you for quality matters.
How to start ?
Turn on the unit with the small light button on the side. This button is to start only, and you need to use the menu to turn it off, so no reason to worry about turning off by mistake when it's inside its bag.
It's a bit long to start; maybe about one full minute waiting. When ready, the display on the left corner will change from "offline" to "ready", this can take another minute.
"Ready" means that your feed is actually already going to your client at low bit-rates. They have the opportunity to remote your device and even start the transmission without you (or add channel, interface,…) So you are not alone!
When you want to start transmission at full speed; just touch the left corner and the logo "live" will tell you that it's now streaming. All the lower menus are now disable and you can only check current status.
The live windows will give you also a very important indication on the signal you are sending. Most of TVs need an interlaced video signal.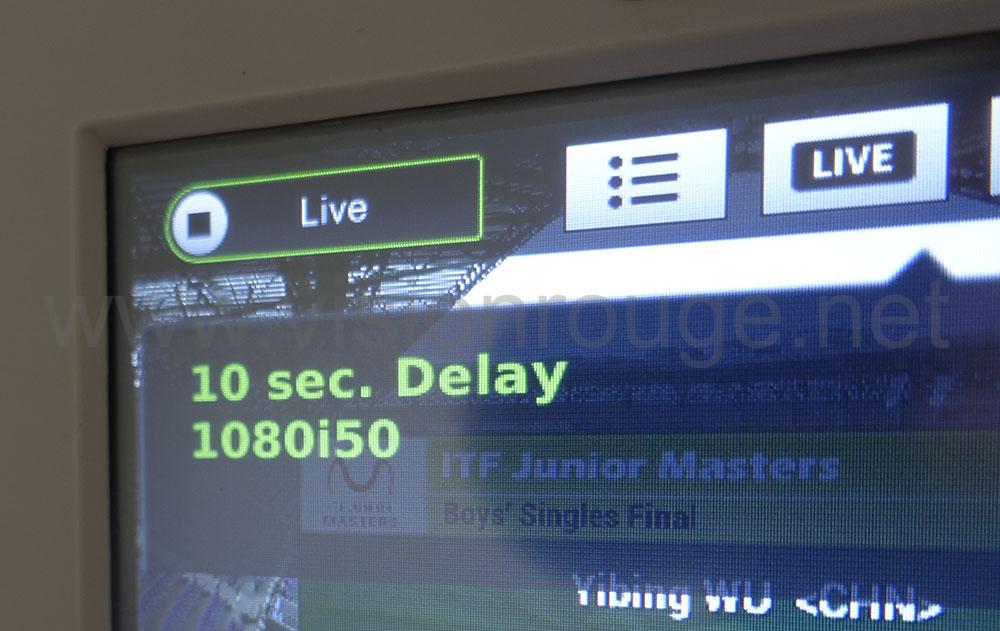 The delay was setup prior to my use and ii did not changed it. As the unit can be remotely controlled, your client will change this depending on the signal levels and variation.
I decided to let the signal level windows open the full time to see if there was a drop in the interface and speed level. It may need another minute to go to the maximum speed of 8,000kbps.
Again, this windows cover the full screen, so quite hard to check the signal without another preview screen.
What should you add to your suitcase
Mandatory add-on:
– An
Ethernet cable
, Cat.7 as the best is always better, about 3 to 5 m long in case there are none on site
– An
extension electric plug,
about 3 to 5m as well to power your device and be able to put it as far as possible from possible interferences.
– A small video or
picture camera with HDMI
output able to send 1080p 50i or 60i (Tv standard
– A
HDMI cable
to connect you camera to the LiveU unit
– A working
phone with international access
as your client may call you if something need to be adjusted (Sound level, mainly) with a large power bank.
–
Masking tape
to get your power supply and other cable secured. Don't use duck tape, please!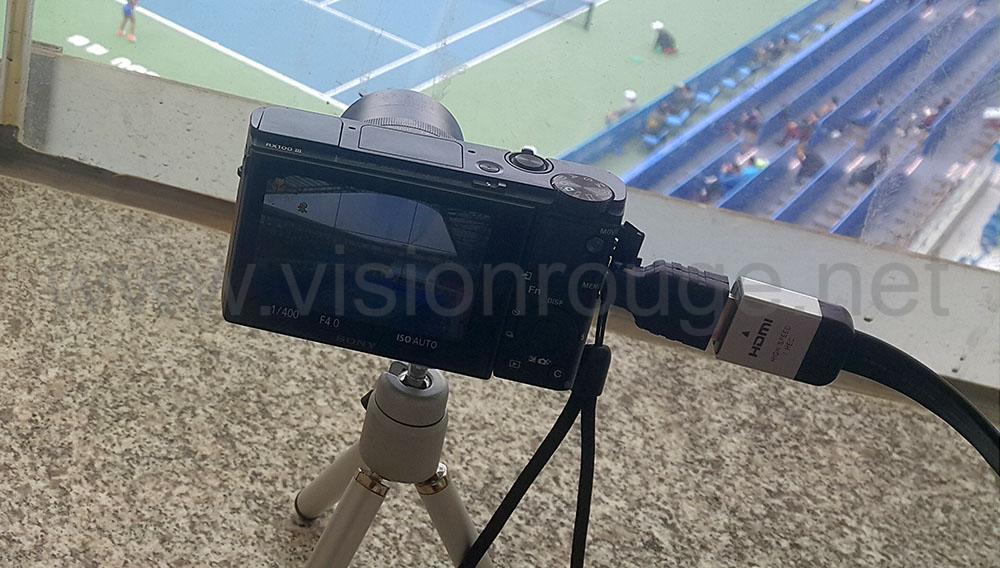 Recommended
– A good book or a computer to work during the time the broadcast is happening
– a good headphone as the place you will be working may be very noisy with all the team talking to each others.
– weather ready clothing, insect repellant, sun protect cream, … You never know where will be your device.
And even more
– A preview monitor to check the signal prior to sending it. So you immediately can tell to the crew that you do not have a feed (or have). With SDI and HDMI loop/put and SDI.
What to be ready for?
Arriving on site, your first quest is to know where the Video signal will be as well as the stable internet connection. Try to locate a place where nothing will change during the event, and with a potential good reception if the LAN connection goes down for some reason.
Keep all phone numbers of the local technician to be able to call them during the event if something is not working. Who is in charge of power, Internet and Video. Makes sure you the same person will be there for the entire event. I usually send a welcome good morning message at each of them to check if nothing changed during the night. Be nice and comprehensive with them, arriving in advance is also a great way to get ready and have people available for your own work. Do the same at the end of the day for the same reason.
Check the path of your video signal from the OB Van to your room. It's very likely that you will have a hub to boost it and share it with other crews. This brings two potential issues:
-You will not be able to ask audio level to be adjusted too much, as everyone is sharing the same signal, you can't ask specifics changes for you
-More important, this hub/multiplexer/signal booster need power and may have be in another room with a team with different schedule from yours. Arriving on the morning to do some test, but not getting a signal cause the booster is located in a locked room with a staff arriving only 10mn prior to the feed is possible. Ask for a key and makes sure the gear will be powered from the entire show and even after in case. Another example is to get the booster in the judge room (The need to see the signal), but they start dismantling even during the time the award ceremony was going on, powering off their room as first.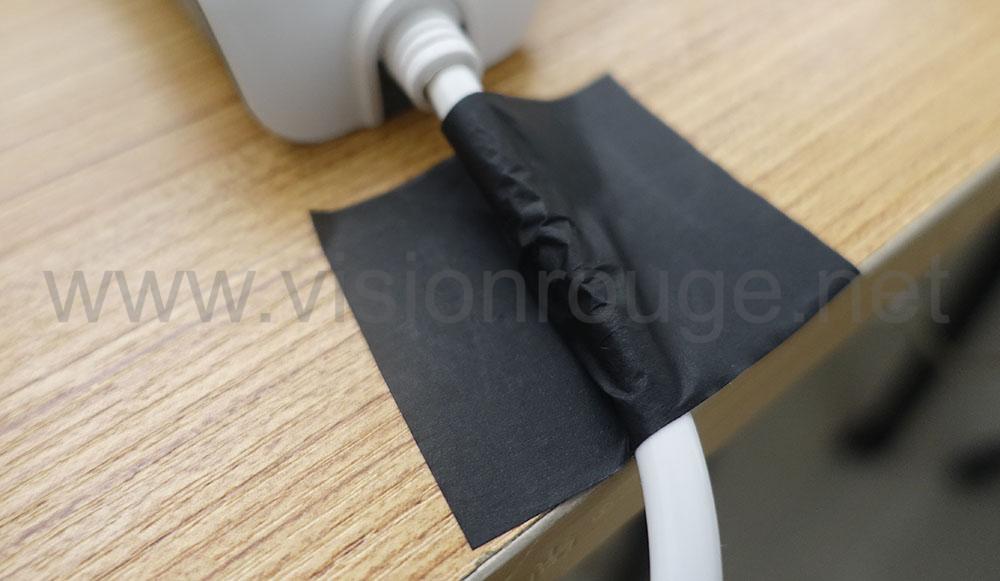 I actually taped the power cord of the hub and put my phone number on it to avoid another surprise.
Ask, ask and ask again to many different persons the same information about schedule. Due to weather condition, all may change overnight and you should be ready for any changes during the event. Please inform your client of the new broadcast time as soon as possible.
It's also nice to know if there will be a countdown on the feed. What kind of feed you will have (PGR with or without graphics?) and what kind of audio signal you will have embedded in the video feed (Language? level?)
I hope these tips will help you getting your next assignment done nicely.
Let me know if this was useful for you on the comment section below!