Vinten tripod head replacement plate from SmallRig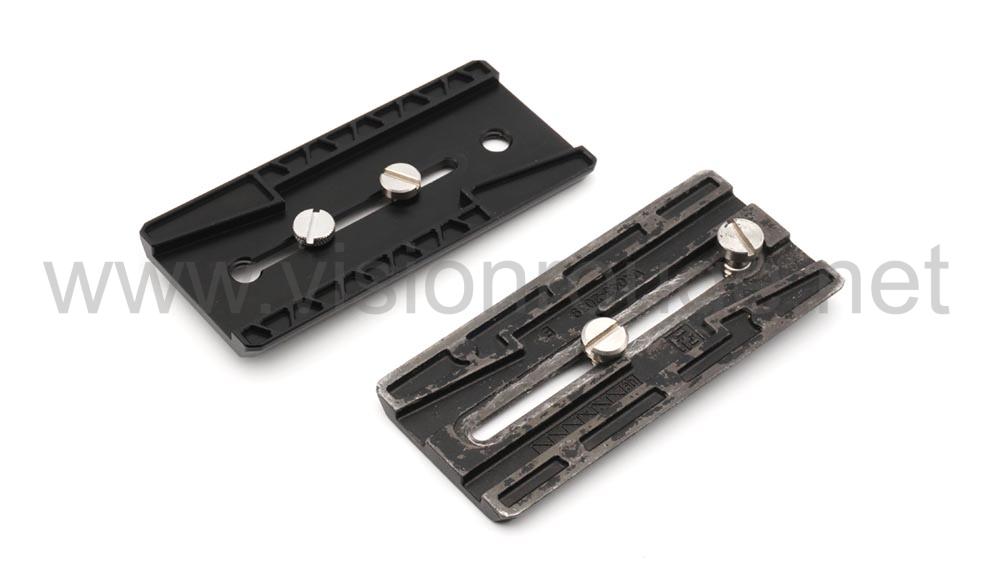 Review Vinten tripod plate replacement from SmallRig
Running a rental house, I'm often scared by little details that can make change the face of your shooting. Most of my clients bring their camera from overseas, but rent the tripod locally; and one of the most common mistake when they bring it back, is to forget the top plate on their camera. So, Losing my top plate is something very real and quite scary; without it, the full tripod is useless.
Of course, if you are using a Manfrotto one; it's quite easy to get replacement plate for cheap (and Smallrig also have plenty of options for you) but when you are moving to something a bit more professional a Vinten perfect Balance Series, it's start to be way more complicated as these are imported product. First, I think Vinten's one are overpriced, but if you add importation taxes and time to get it delivered to China, it's an easy 4 weeks without any way to use your tripod head. Something no one can afford.
I came by to test the Vinten replacement plate from smallrig 4 months ago and I feel no way relax to get my tripod out. Their version is a bit different in the design, especially on the bottom side, but it's very strong and can be use without any fear of getting loose. The screw are a bit different, so, be careful if you are mixing with the original one, but it can accept larger ones, where Vinten force you to use a smaller head diameter.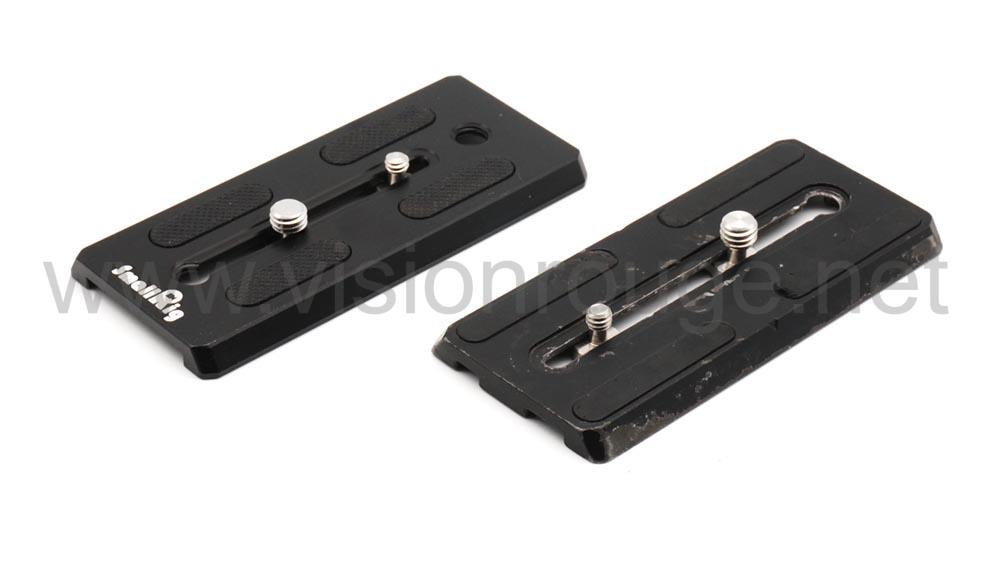 Side by side, the Original and the backup, I use the Vinten 3 and 5 AS with these.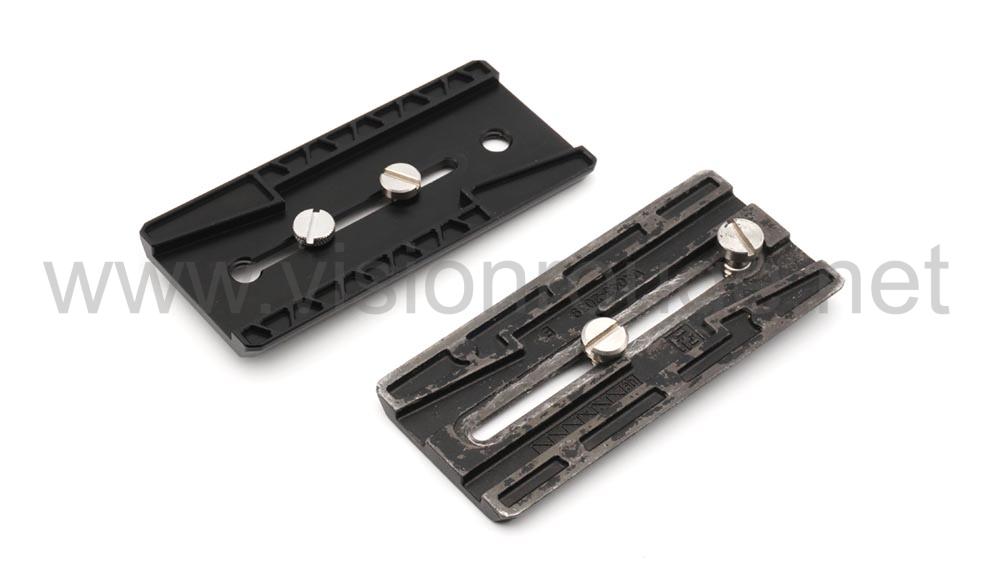 On the SmallRig one, the screw can not travel all the way and there is a 3/8 thread if you need to screw an accessory on it, frankly, I'm not sure why I will do that as it only get in a very thin part of the metal.
Overall, for the price, this is a must have item as backup if you have a Vinten AS head, it can also help you to switch camera to tripod or slider for example. My only wish will be to get the bottom locking plate also with the Vinten size in order to get more coupling combinations.
To my knowledge, this is the only third part Vinten plate you can buy now!