Time-lapse video and photography services in China.
Over the years, Vision Rouge has been providing time-lapse photography and video for many different clients with dedicated setup according to specifics requirements. We have in-house customized solutions to rent per project. From a simple GoPro camera setup to a solar powered standalone enclosure able to work months without any need for maintenance. As we control the software inside, we can even take picture by night or day only, or any sequences you may required. Our most developed app can even see if the lighting is enough to only take picture per day, or choose on very particular time of the day to get amazing rendering with the sun at the same position on the sky everyday.
Some of our time-lapse enclosure host a Arduino board with a software that we keep developing. It can be adapted for each time-lapse photography project. We now also investing on a Unix based board controller. IT allows us to upload RAW pictures to our servers real time. You can now have a amazing view of your construction area and even start to edit immediately. A remote via Bluetooth allows you to remotely change most of the time-lapse sequence details. Last but not least, our box are working in very warm temperature as Hong Kong can get with no concerns.
Shanghai time-lapse video.
Time-lapse Sunset in Shanghai Pudong with GoPro Setup (Youku Link here)

A simple GoPro, setup can help you having great footage! The go pro can be connected to power or external battery for long lasting project
We have a modified version of this amazing camera with external case to keep the external power accessible and a modified lens to zoom and choose a right framing.
This was done many years ago, but still shows that post production on photography can bring to a very simple product.
Hyper-lapse Shanghai Pudong demo, 2016.

Just 20mn shooting while walking with raw Canon 5DIII and 11-24 4L lens handheld, 3 meters between each pictures.
3 hours post-production for this 3 seconds clip done a rainy Sunday morning. This was not intended to be a commercial project, but more a test on photography tracking with After Effect.
Lukstudio time-lapse video of their project construction, motion controlled camera, 2016.

Another project with the visit of a typhoon in the middle of the construction time. Nothing suffer as our enclosure are quite solid. A motion controlled camera was also used for some creative time-lapse panorama.
Outside large billboard installation photography time-lapse video setup for Sephora flagship store construction.

Another way to get great video is to use the auto align photography software and so be able to create a time-lapse photography video without any need for fixed position. This time-lapse has been done with one operator only, and moving position to position. This is a 2 days setup with a Canon DSLR photo camera on a mono-pod. It was tiring but the only way to get it as some pictures where taken from the middle of a road! Again, a lot of post production was necessary to get this great and unique view.
Shanghai time-lapse at Shanghai Expo 2010 opening ceremony (show structure).

Building Construction Site Time-lapse (movie extract)

Dedicated  time-lapse enclosure solution.
But when things get serious, we also have strong dedicated system to make sure your time-lapse camera will work in any conditions. This is not about putting a photography camera in a box; but more making sure it will keep working whatever the conditions. No power on site? no problem!
We have been using it on photography  projects for more than 9 months in a row without any failure. To save as much energy as possible the arduino computer completely power off the camera between pictures for example. It can work on battery only, for interior shooting when no sun can be expected or when it will be too complicated to power them. You just put a hook on a wall and we are ready to roll!
Two of our time-lapse system at work in Shanghai.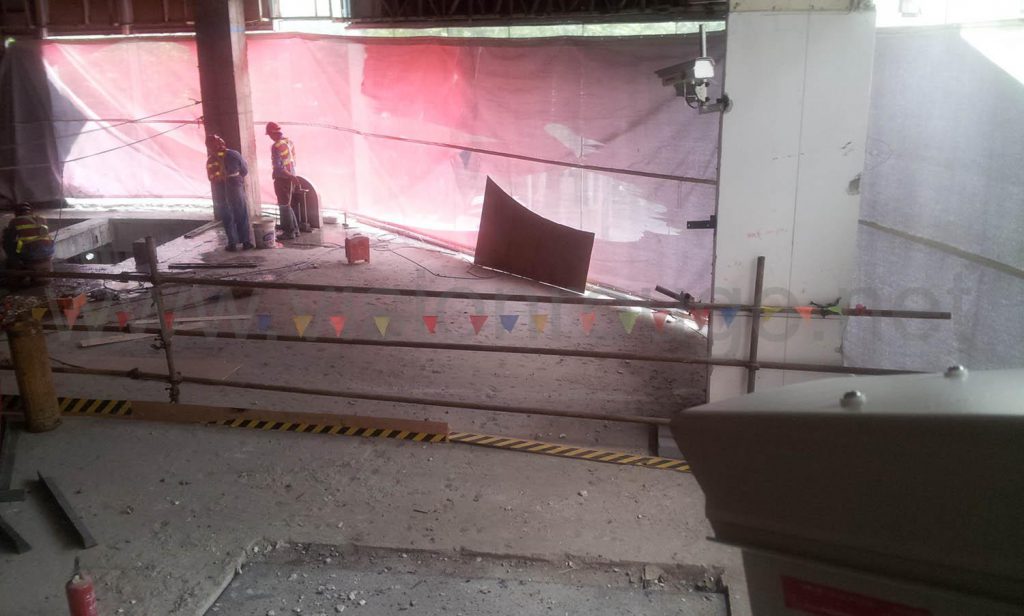 Maintenance is extremely simple and battery can even be place outside the camera enclosure to avoid any dust coming in.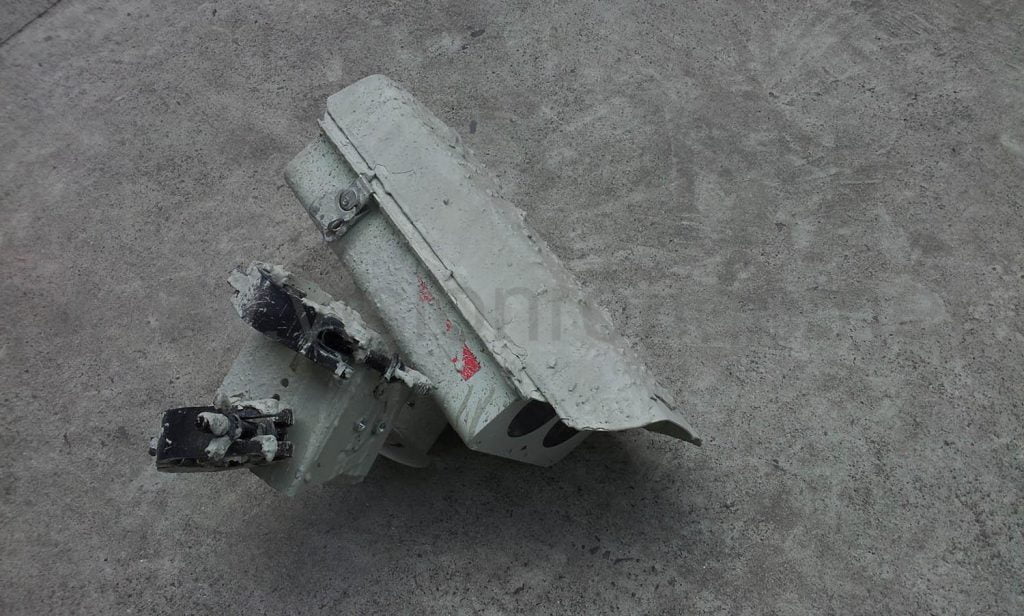 Our enclosures are ready for concrete pouring and paint!.
If you have a time-lapse project; feel free to contact us. We can surely help you providing the right tools.
Below is a part of our small army of enclosures. We actually have 6 of these. This version is a stand alone photography camera with a battery that can last more than a month without any power supply, taking one picture every 5 mn. The output resolution is higher than 4K in a 4/3 format which is amazing for cropping and future proof stock footage. All pictures are also available in RAW and JPG to get the full quality out of the system. The Focus is locked down and vibration proof. These have been working during a cold winter month without any issues.
We also have system sending pictures online by Wi-Fi or Ethernet for immediate review and remote control of your construction site. Check below in our Hong Kong photography time-lapse section.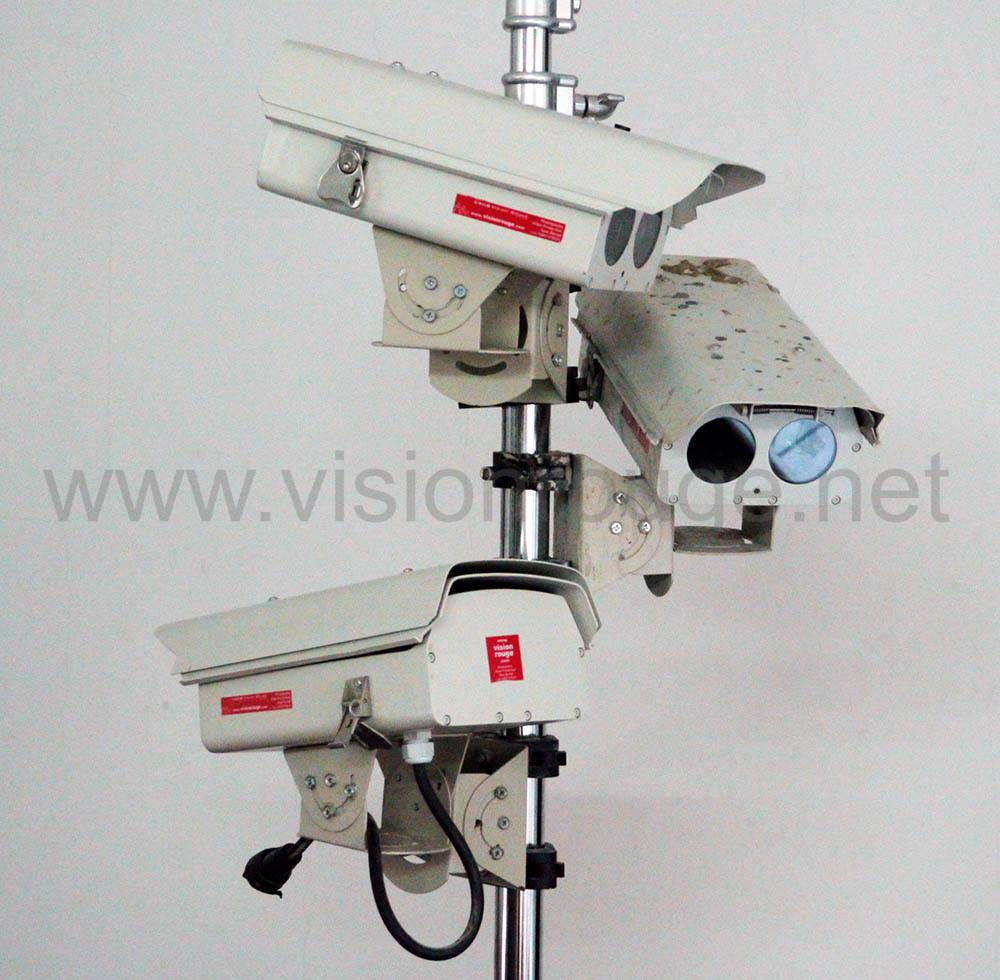 Hong Kong time-lapse photography solution.
As Hong Kong weather can be quite extreme, we have been designing and using a weather proof enclosure. This setup is able to work one full month without any external power. It's ready for temperature from 45 till -10 degrees. Safety is also our top concern as these enclosure will be onsite without supervision for months. Here is the extra locking device for our Hong Kong enclosure's where class 10 Typhoon are possible.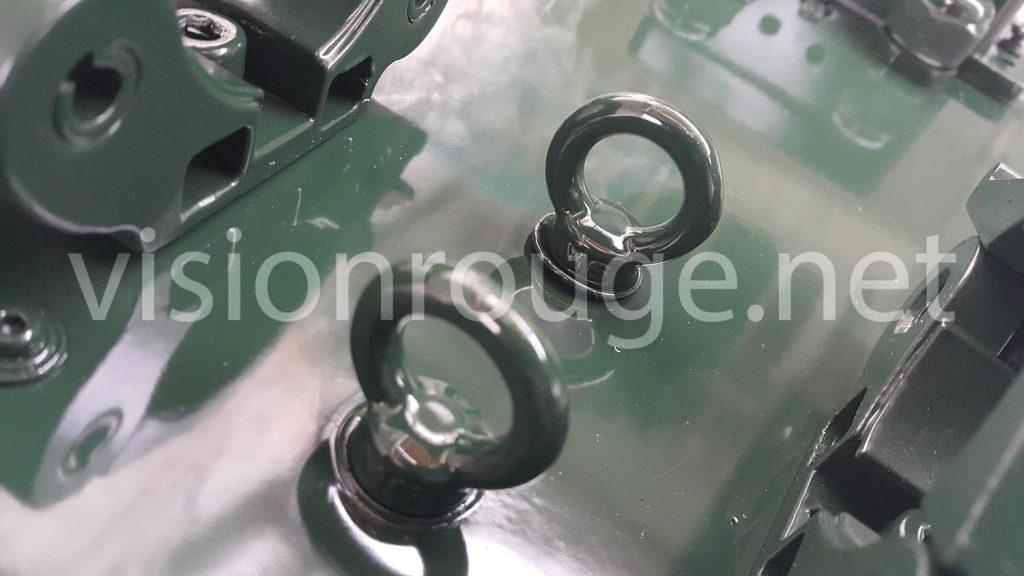 The full locking system is still adjustable in both pan and tilt to get the less post production work on each picture.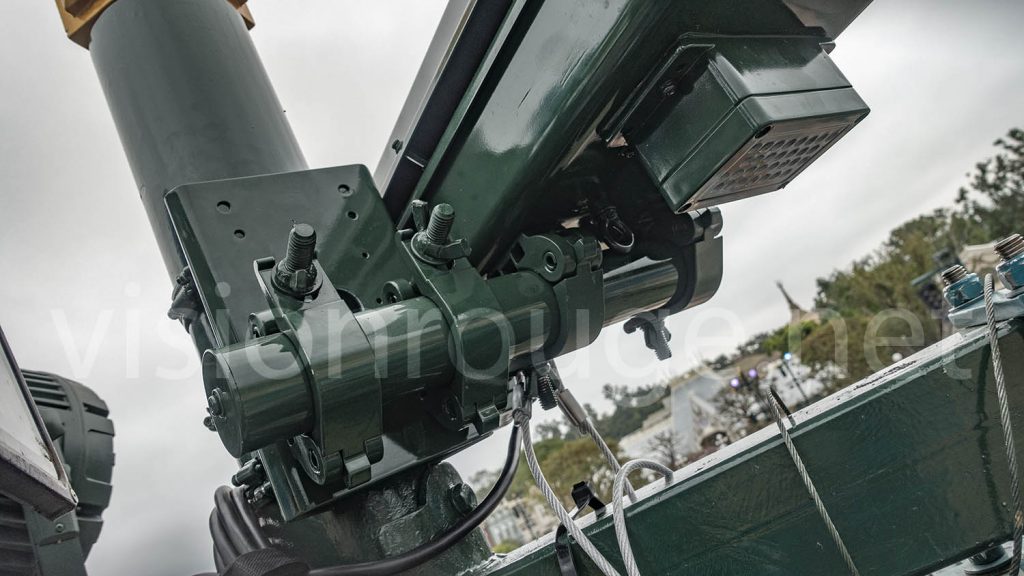 And the final product, already adopted by the birds.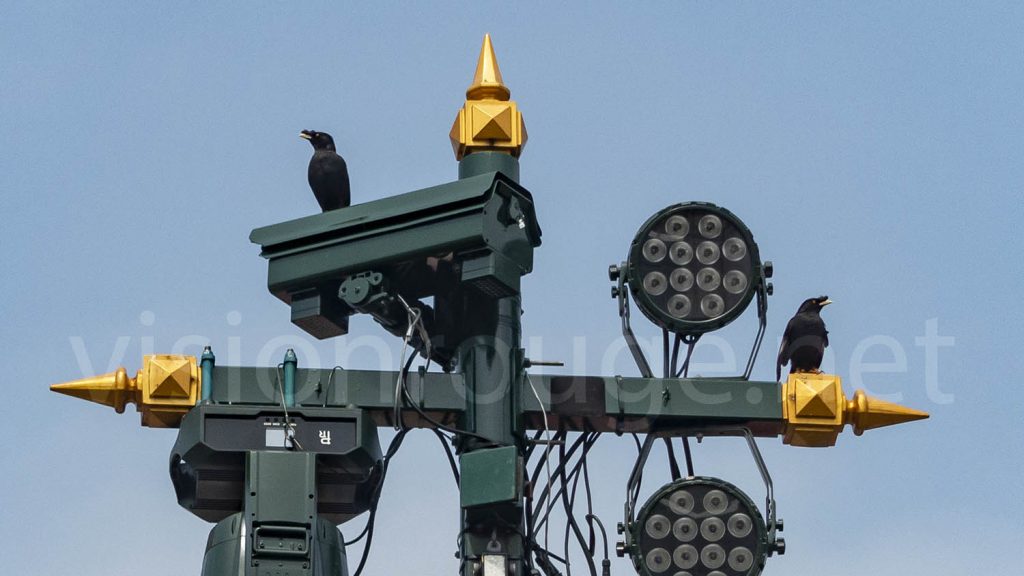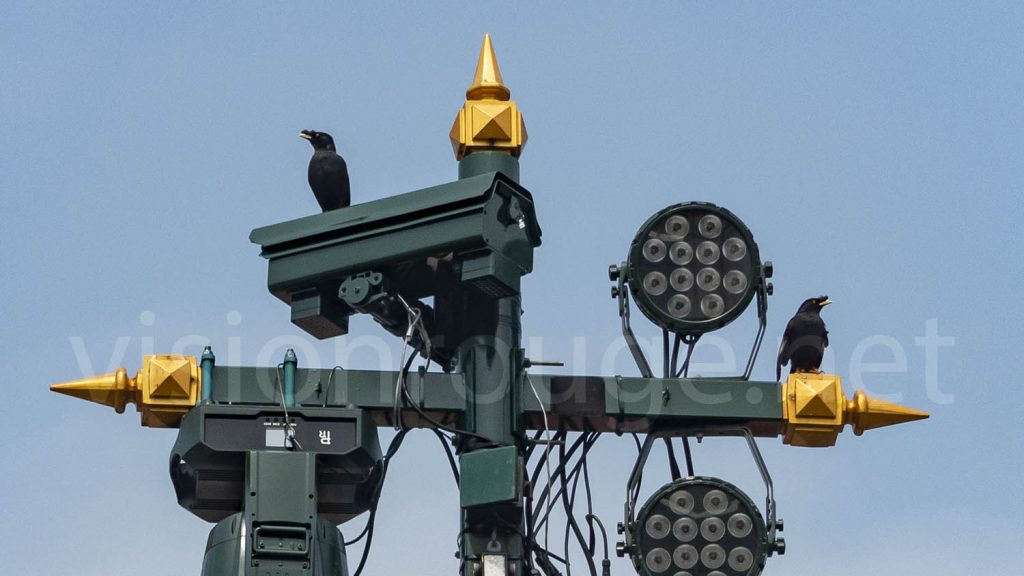 This is an exclusive design by us. Make no mistake when choosing your provider: We "did it" more than we "can do it".
It includes Wi-Fi connection with 4 daily reports by e-mail on time-lapse enclosure details as temperature, power or card capacity. All parameters remotely done with Bluetooth connection from the ground. The box is working on power + battery and have internal fan for cooling. Exported Pictures is larger than 4K resolution in RAW.
The pictures are uploaded immediately to our dedicated 2Tb server and so accessible from anywhere in the world. You can start editing your time-lapse movie immediately or checking if the front windows need some cleaning. We also have possible Solar panel to get the missing power sorted out. And last but not least, we can work with 4G modem to upload the picture as well if Wifi is not present or weak. The time-lapse controller is switching between networks in real time. If no network connection is possible, the pictures sequence can be save to an external USB HDD/SSD and pick up by any team member without specific knowledge. A second backup staying in the camera itself.
Please us the connect page to get a free quote for your coming time-lapse project; we will be happy to provide you a unique solution at the right price.
Ⓒ2003-2019 Vision Rouge Asia Ltd. / Video & Photography services / ICP备05055552号