Time lapse controller review: BixiCon Vs DigiSnap Pro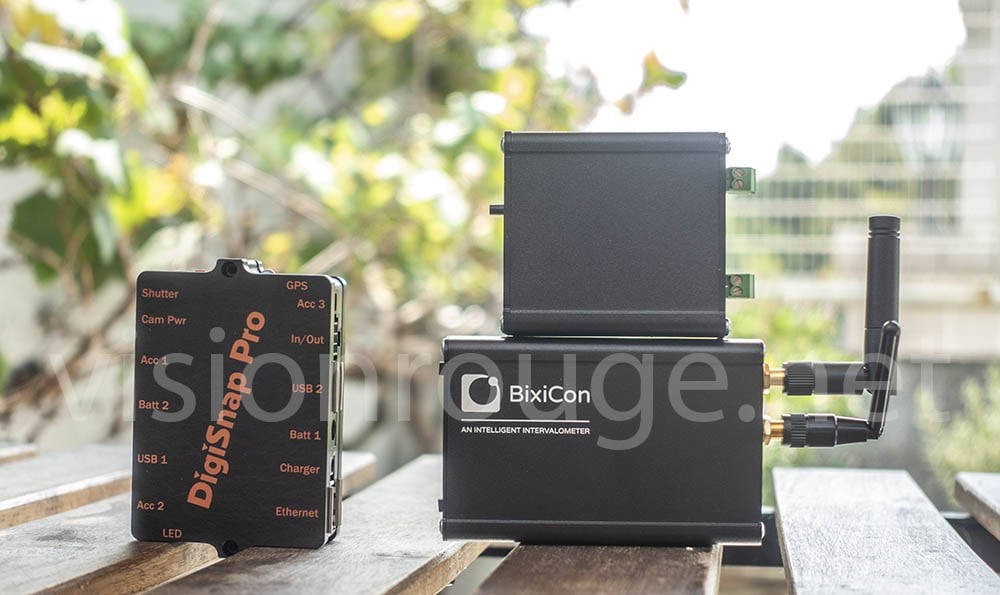 Long Time lapse controllers review: BixiCon VS DigiSnap Pro
After many years in the photography business, I came across a new possible open time lapse control system with Bixion. My current system being Digisnap Pro from Harbortronics. I have removed all the offers forcing you to rent their servers and offering a complete and rigid offer.
For example, systems like Photosentinel or TBox are clearly at a higher price range with plenty of limitations on the way to design your enclosure and which camera to use. You need to buy all from them, from the solar panel to battery. If you are looking for a complete offer; they may fits you. But for something more flexible; designing your own enclosure is more suitable.
Here is my time lapse controller review : BixiCon vs Digisnap Pro.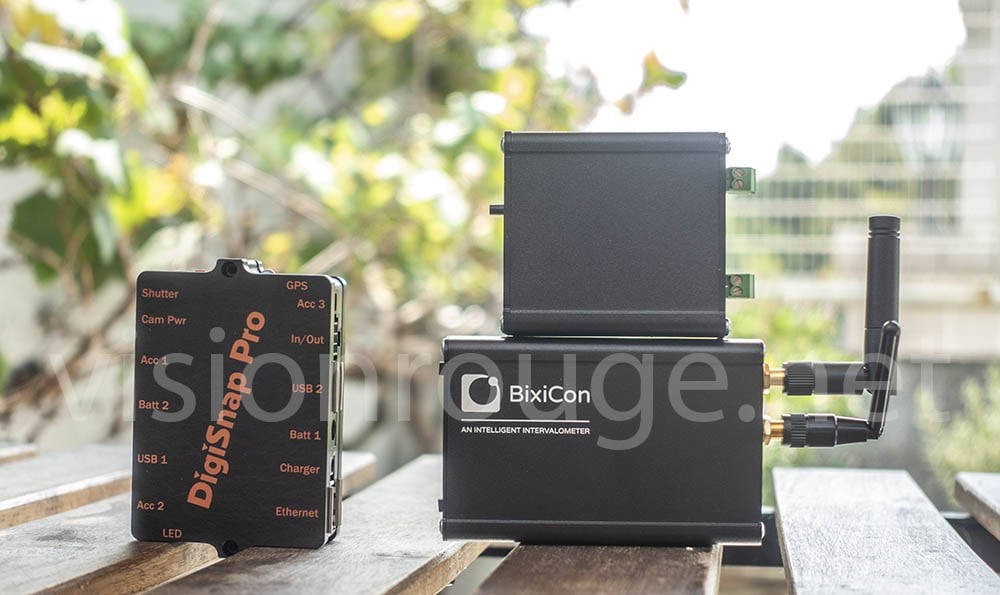 I have remove CamDo working with GoPro as this can't be a reliable solution for long time lapse movie. A Go-pro barely work more than 2 hours without crashing, so I can't imagine after a month under the sun. Other ways to do long construction time lapse are possible with IP camera as well. The resolution and overlook are different and not as the standard I would like to offer. There are still few 4K IP cameras with S35 sensor size and extreme low light capabilities. At a price point about 6,000 USD for the camera body only; I may pass.
I need for my clients a cinematic look with high dynamic range and only DSRL and RAW format can achieve such for now. These also required different power and may not be suitable for remote location with no connectivity.
I focus on system which offers you complete control on your enclosure design as well as your server batteries and solar panels. As being based in China; Internet restriction is something you can't ignore. Choosing your own hosting solution is a very important point to consider. We also have our in-house computer system designed with Arduino computer to run on extremely low power mode when you have no possible connectivity or power.
Contacting Harbortronics vs Bixion:
At Harbortronics, things are simple, you only have email or phone to get in touch. No social media to reach or check last production, no online chat. The website is a clear nightmare to get what you are looking for as there are too many empty pages, but their content is quite rich if you spend some time browsing. Their PDF is extremely detailed. They introduce a new website and name with Cyclapse and their blog is hosted there. It's quite empty and look like nothing new is happening. At each request from their customers, the answer is that they are too busy to implement new functionalities. Not sure what does that means. They also created a partnership with one full compact time lapse offer which scares me a bit about their future plans.
At the opposite; the new kids in the game have Facebook and simple template website where all is easy to navigate. Unfortunately, a bit too easy and clearly the PDF is quite confusing about what you can actually do with their product. There are plenty of soon, next year, will do,…
Emails are way more responsive and you can easily chat online via Facebook to get things sorted out, still, week-end is off!
Bixion team offers me to connect to their servers to see the way I could remote my module. Later they offered a 2 weeks trial test which means that I'm paying for the full kit and will be refunded (except shipping cost) if I'm not happy with it. That what decided me to order it. It's a very nice attitude for sure.
It's hard to compare apples to oranges as I have much longer experience with Harbortronics and only one time with Bixion. But it happens on one order with Harbortronics that they sent me a defective unit. It was not powering the camera due to a voltage output error; right out of the box. I can't says why neither them, but the unit displayed the warning message as soon as powered up. After contacting them, they shipped another one for free, but I still had to return the original one on my own money. That's clearly a different way of doing business. The support is by mail only and it took few days each time. So better be ready to find out all by yourself. I have a friend saying that not answering email make the problem go away and it 's actually true. Relying too much on others may not be the way to go.
Ordering the BixiCon vs Digisnap pro time-lapse controller.
Both websites offers PayPal as option to order and pay.
For Harbortronics, you may discover that 2 or 3 weeks are necessary to get it ready for you. One piece of advice is to get in touch and check first. But their website is straight forward to direct you to the payment page.
With Bixion, you need them to send you a Paypal request. This is only after they send you a clear quote which was done in a day.
On the price side, they are quite similar for a system using batteries or solar panel. The Bixion look cheaper at first, but you need an extra controller just for the charging part. This is mandatory as getting unlimited power on a work area is quite impossible to guarantee. You WILL need a battery as backup, so a charger is mandatory. The Harbortronics have extra Bluetooth connectivity with a separate module. Same thing with the USB Data modem that need to be ordered separately when BixiCon have it all integrated. There is no Bluetooth module available from Bixion.
You are ready to spend about 1,200 USD for a working unit, without any battery, hosting plan, enclosure, camera and lens.
As the remote control on BixiCon is done by extra service, be ready to spend extra monthly fees.
Shipping the long duration time lapse controller:
Both website ship using UPS and 3 days are necessary to get it at your front door.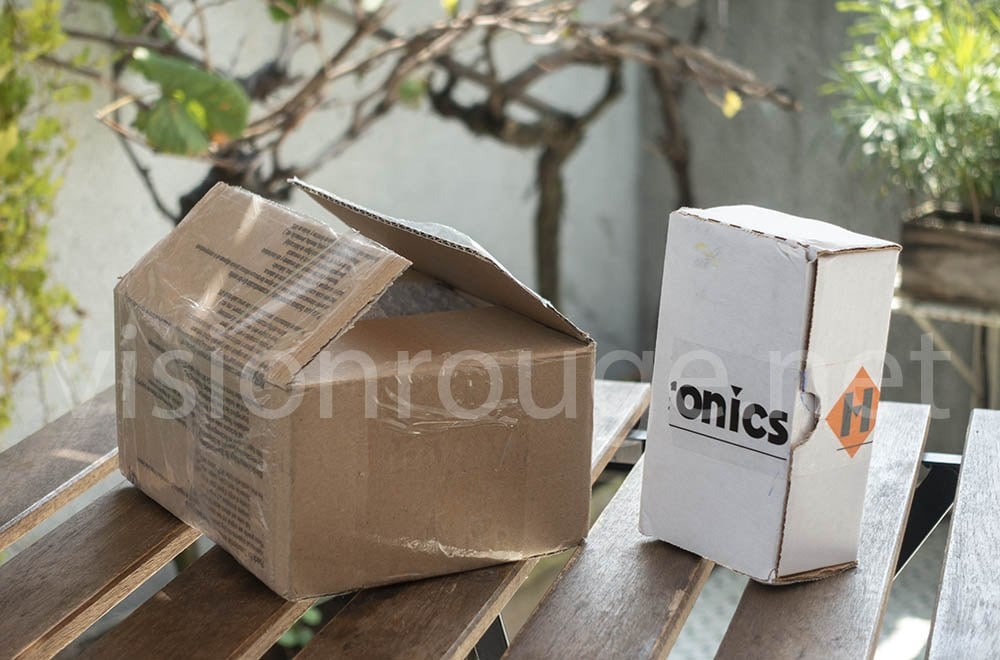 As Digisnap pro from Harbortronics have a Bluetooth module, be prepare for some extra paperwork and delay from customs. On my following orders, I have asked not to mention on custom declaration the Bluetooth module and save few hassles.
I have order about 10 time to the Cyclapse website and only once with Bixion.
Packing:
The Harbortronics Pro is quite small and come in a small box with some bubble wrap. They have their branded scotch tape: nice.
But the small time lapse controller is still moving quite a lot and with the constant shipping condition, the box is way too small to be protective enough. On one of my shipping; the little battery was actually no soldered anymore due to the shock during delivery. Please Cyclapse team; put more protective bubble wrap in your box when shipping to the other side of the world.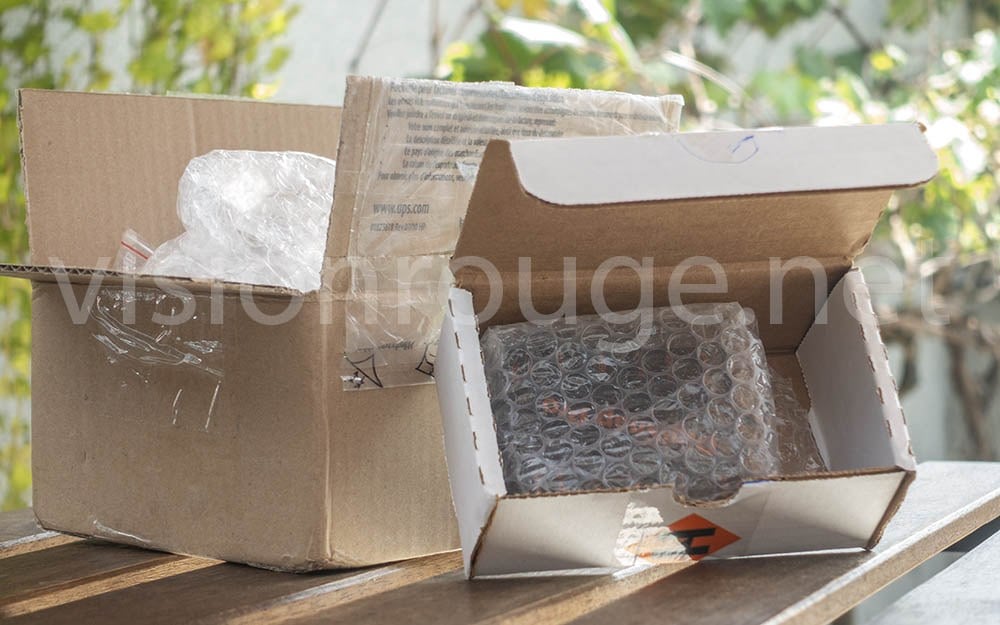 A clear winner here with Bixion and the BixiCon time lapse controller. The box contain plenty bubble wrap as it should and each piece is well packed and labeled.
Unpacking:
At Harbortronics, it's quite simple; you ordered a controller, you have one. Nothing else is included and no connector to get started is included. Not even a 5 USD power supply.  You can order some battery or shutter release cable, each plug is almost from a specific kind to avoid confusion. It's well described on their PDF, but a fitting male connector for each can't be ordered online. The In/Out port plug are quite hard to find, honestly.

With Bixicon, you only have one kind of connector, so it's easier. But be careful when you connect them. The marking is quite confusing, between "power", "power input", "power output"… Some connector don't even have a name (It's a I2C bus, btw). Also the "SET" button is nowhere to be explained. I'm expecting to get answers from them about these functionalities. There is also an unmarked button on the charger module.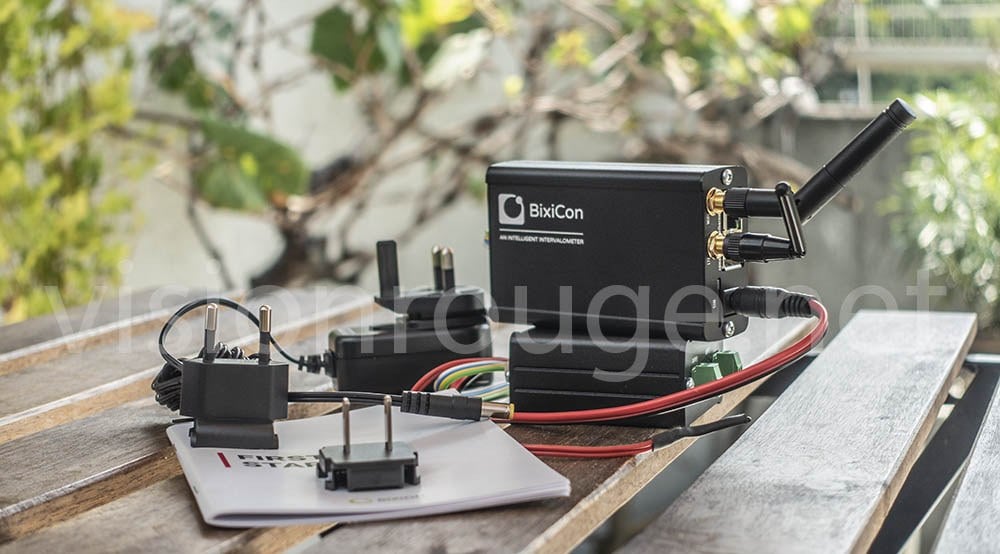 The great advantage for BixiCon is that it comes with all accessories as antennas and extra plugs to start doing your own cables right away. Even a power supply to start testing if you have no battery or solar available. You also have a small booklet to get started. I would have preferred a pdf instead of a paper brochure that I will throw away immediately and not up to date at the following firmware update.
During my test, I found that the connector they use was way too tiny and easy to break. For example, connecting a 30W solar panel to this is quite a challenge!


On the Harbortronics side; you have to order WiFi antenna or Data modem to get these capabilities. Either on their website or use third part one's. Plugin a external WiFi antenna require to open the Digisnap Pro; you have to know what you are doing. This is a geeky system for sure. It's still possible to install, but I actually destroy one connector on the board when disconnecting it to get a longer cord.
I have found the Digisnap pro WiFi without external antenna to be much stronger than the BixiCon with external antennas. Even 2 meters away from a router, only 3 bars on four are displayed on the control Wi-Fi.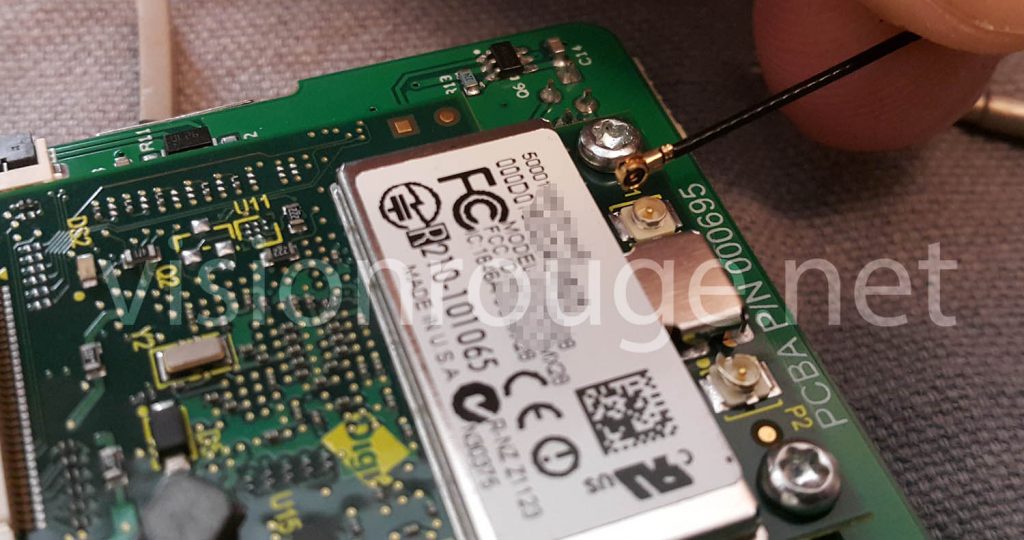 External form factor:
Obviously Harbortronics is a clear winner with a tinny well designed Digisnap Pro box. There are plenty of plugs on four sides, so it may be hard to put it in a small enclosure and get clear access. I would love a box design with only one large connector and a break out cable and some mounting points.
The charger and electronic are on the same board with Cyclapse controller. I burn one when charging under a sunny day. You can see the hole in the IC in charge of battery charging control. It says that the charging stop if the temperature is reaching a certain amount, but they may want to change this value. I guess there is also some heating problem coming with trying to put all in one small enclosure.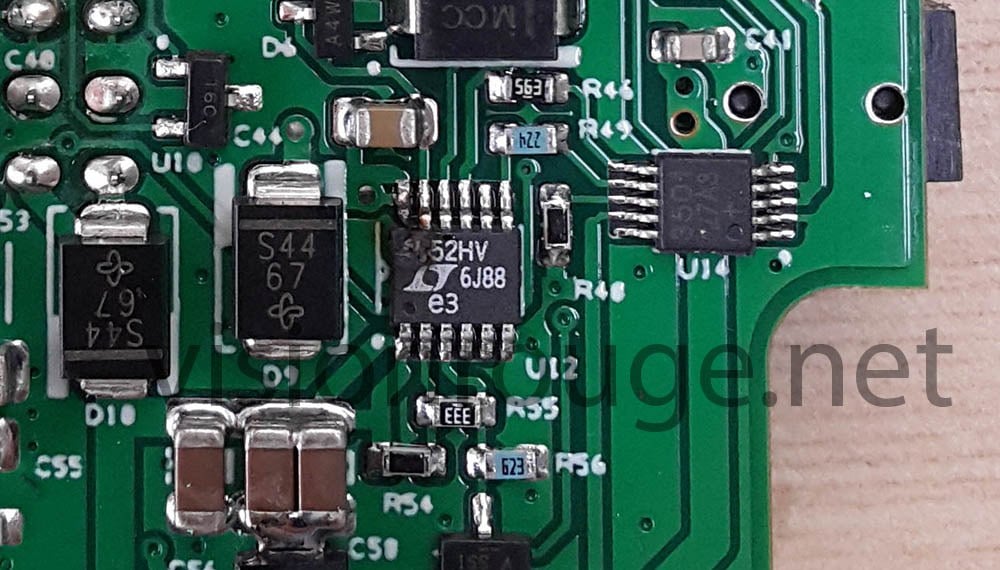 I have added external radiator elements to keep a better cooling as well as internal heat pad to diffuse in a better way.
Outside temperature reached 45 degrees Celsius this summer during few days without any issue. I also have active cooling with a fan when internal temperature in reaching 35 degrees Celsius. The idea of temporary cooling is to avoid constant air coming inside with the unfortunate dust. As this video time lapse project is supposed to last about a year in Hong Kong, you can only see the result after a long period of time. What is working today may not be working the day after. But with 9 months already passed and summer behind us; I'm happy to see nothing happened on site. Not a single picture have been lost out of 3 Gb daily created. Yes, you read this well!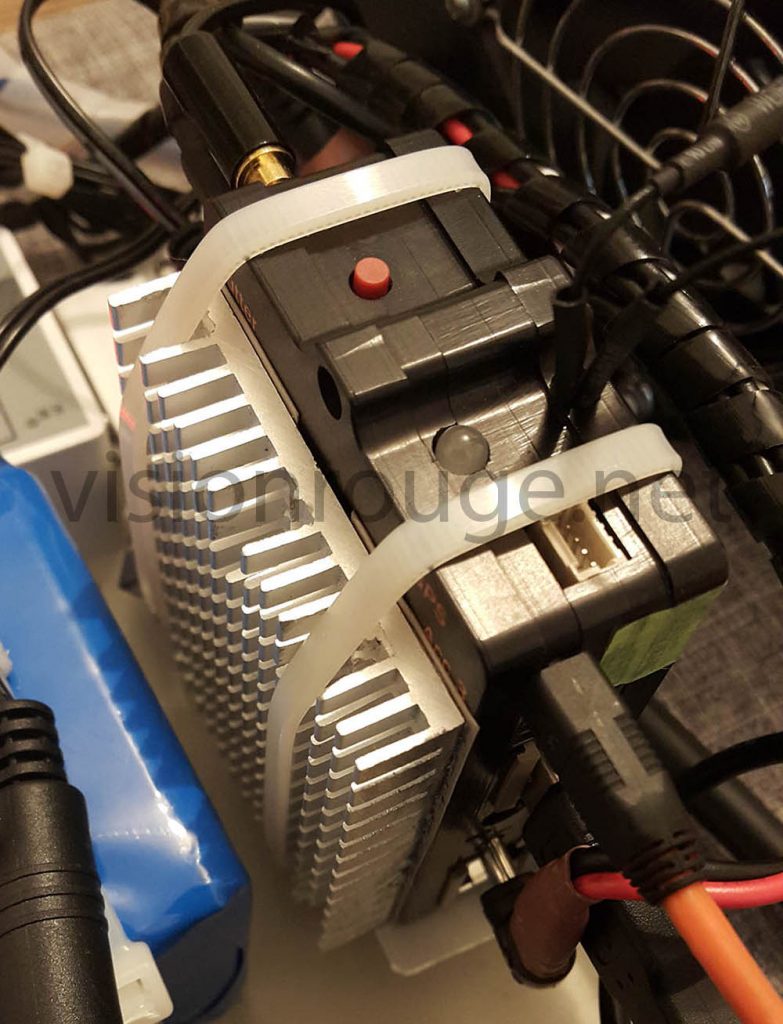 With BixiCon, there are 2 modules: one for the charging part, one for the control and data. It will be harder to implement in your enclosure as it's way bigger. In normal mode the control module is getting hot quickly. The email was sending me a 40 degree Celsius with the box indoor. I have ask about such and they told me it was the processor internal core temperature, so completely within range.
You can see here how it's cooled down by the enclosure itself.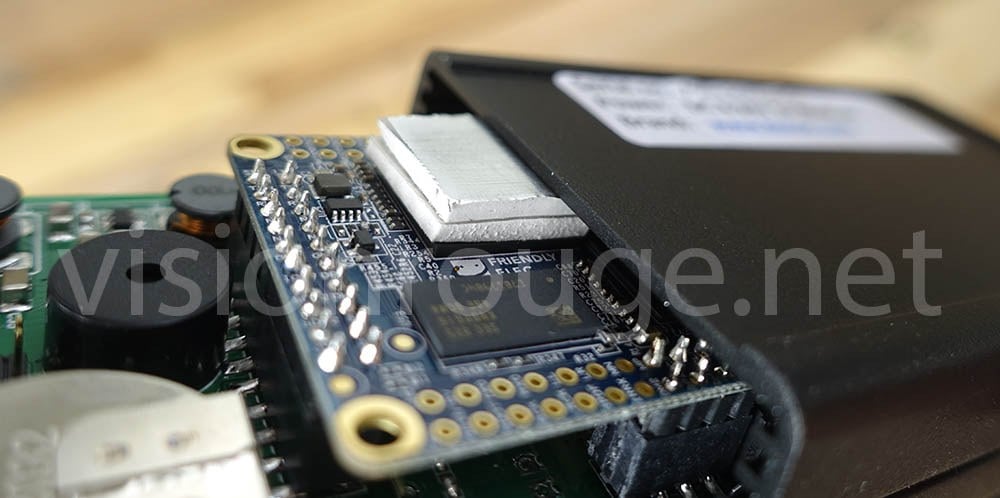 When charging with solar panel, the charger module do not add extra heat. Bixion limiting the battery to only one kind called 3S so it have to be build on request. On the Harbortronics, you can get 3S, 4S and Pb types, so you can be sure to get it locally if you need to flight a bit far. 3S are lower rated voltage so, great for solar powered when the 4S are super easy to find in many protected packages. Clear winner is Digisnap Pro here.
The small size let you put in small enclosure as well. It means less weight on the pole for your client and a easier support to design.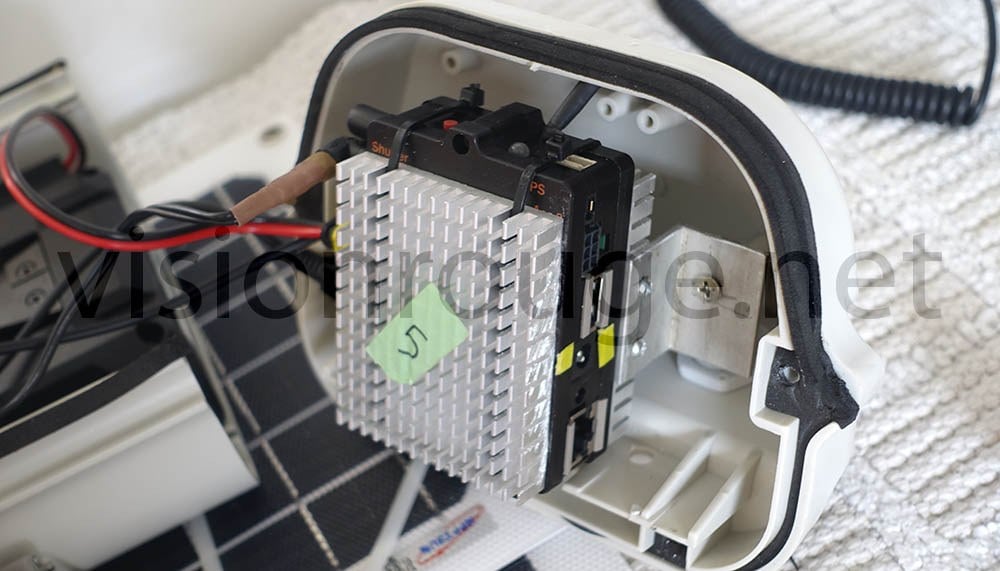 In this enclosure, only the rear part is in plastic, so it do not block the WiFi signal!
WiFi vs Ethernet vs Data to send time lapse pictures online.
Both systems offer 3 ways to connect to the Internet.
Data is fine, but it will limit to JPG upload only even with unlimited data plan. Check on your service provider, but some even exclude FTP as data. Also, when you reach a certain amount; usually around 25 Gb monthly, the throttle is so strong that even the status email struggle to be sent. So data connectivity should be consider as back up and monitoring only. That means you need an external storage for your pictures as the camera card can't be use to store too many pictures.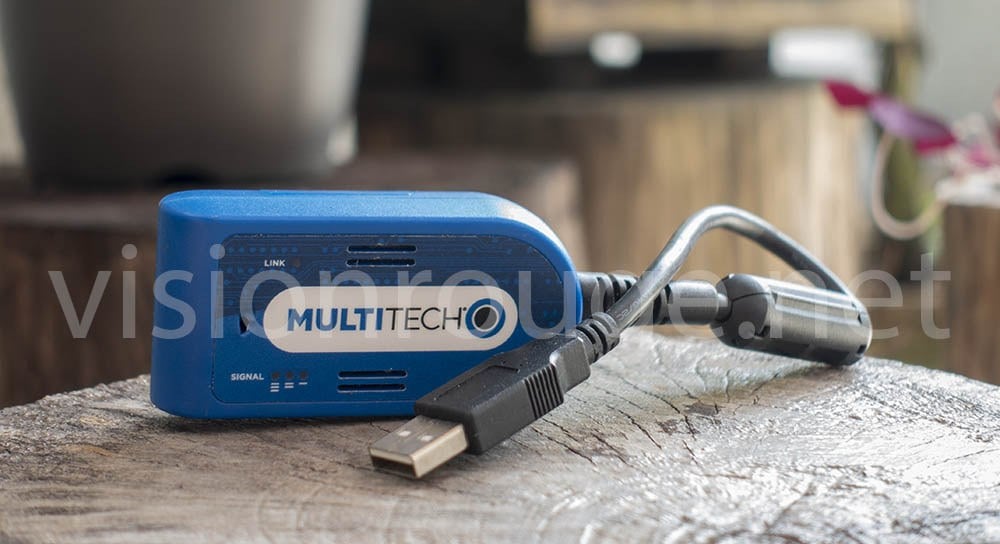 Ethernet cable is a maybe offering great connectivity but not available everywhere. On one of my setup, I actually have plugged a external modem to this input in order to bypass the local WiFi login page which is not supported internally by the controller. My external modem connect to the Wi-fi and send data over the Ethernet. It's powered with one extra USB output that I can configure to turn on few seconds before transmitting to let the modem boot. With the system from Cyclapse, one output line can be set to 5 Volts in order to power accessories prior to the shutter activation signal. It is not possible to do so with the BixiCon time lapse controller as there is no option to power USB prior to take a picture and no extra input or output port. Also, the amount of USB ports is limited.
WiFi is the best option to get all pictures out of the camera enclosure and do not have to wait too long to see the result. In my case, my client is not even based in Hong Kong, so getting remote upload is necessary. Both system accept hidden SSID. Unfortunately, hot-spot can't be used to connect or specific login page.
Under the hood:
You  will need a tiny precision screwdriver set to get into both modules.
Digisnap Pro run a slow and old microprocessor based on Unix. It's a Freescale 8-bit MC908pt60VLH from 2011.
It will takes about 4 minutes to get all data correctly displayed on the Bluetooth remote device for the first wake up. I did not knew that and I was struggling at first to make changes. You have to be patient.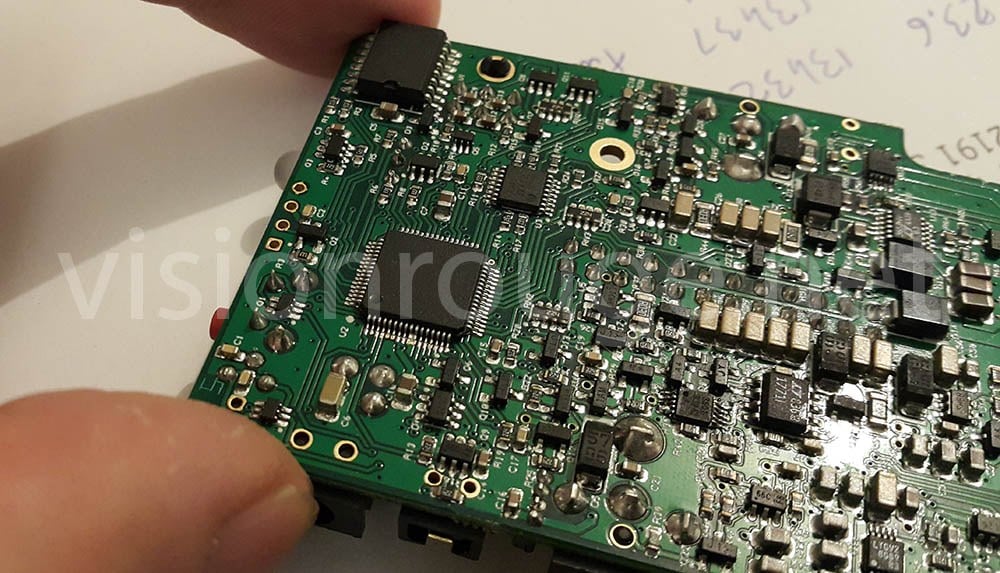 On the BixiCon, it's way faster (about 30 seconds) but you need to switch WiFi signal and on-site testing may be quite complicated because of such. The design of the board is also different. On the Digisnap Pro, they design a fully integrated board that have been tweaked for years. These is clearly a huge work on this side.
For Bixicon; they are using a cheap  NanoPi NEO Core-LTS card as processor and designed the output/input module only. This way, they may be able to easily upgrade their processor and clearly reduce their development cost.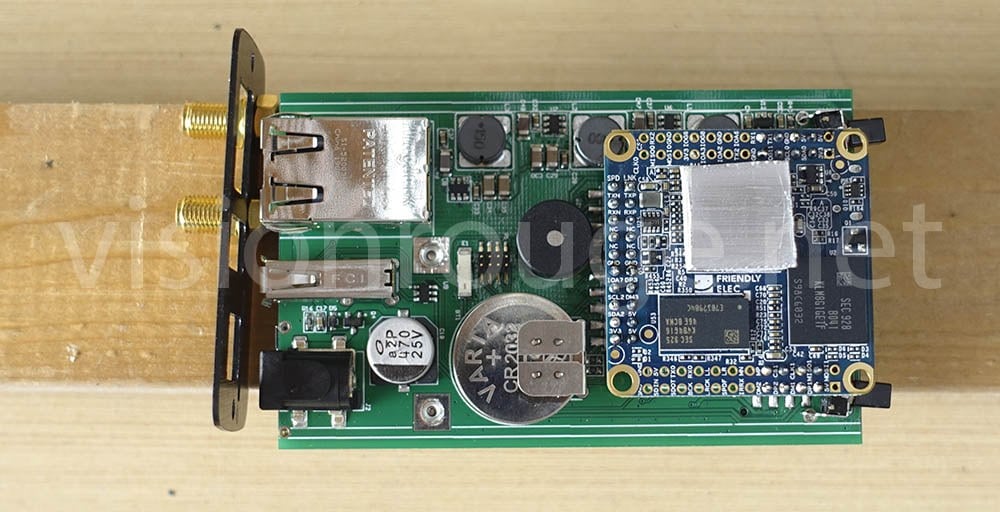 There are 2 WiFi controller with 2 WiFi functionalities. One for sending pictures to the world, one to connect to your tablet or computer to control the parameters. The strength on the second one is extremely limited to few meters. It will not work if the camera is in a aluminum enclosure at 5 meters high. The Bluetooth option on the Harbortronics is a way better solution. Also, the only way to get WiFi on is to physically access to the box reset button if you need to immediately change the camera sequences if you are in power saving mode.  It can be done remotely online, but only when the camera will be connecting to upload the pictures. So any changes can't be immediately seen. On my past example, this is fine and 24 hour notice is manageable.
The only issue is if the BixiCon can't connect to the WiFi at the planned hours; you lose all way to modify the sequences.
In full power mode, the control WiFi is always on.
Another difference and weird problem is the way it's use the power.
On the Digisnap Pro, the system sleep and wakes up the camera power and modem all the time it needs to be done. So your system do not use so much power between pictures. That's the only option available.
On the Bixion, you have a "Power save mode" and "Normal mode". I'm not sure when you should be using the "normal" mode as it uses a lot of power and produce heat. I guess it's more to test or for time lapse with short duration where you are sure about getting constant power. The box become hot at one point and I will not recommend such if you are outdoor under our nice Hong Kong weather. The second mode is there to save power, but the camera still received electricity between shot and never been turned off. You have to put the camera settings in sleep in the menu. That's a bit weird and the opposite as the way it should be. I have contacted Bixion team about that and they confirm it's the way it works. The camera power will never be off in a Power saving mode. They are working on a way to offer this.
On my side, I have added external dissipation and also put some heating pad to make sure all is at the same temperature within the Digisnap Pro module.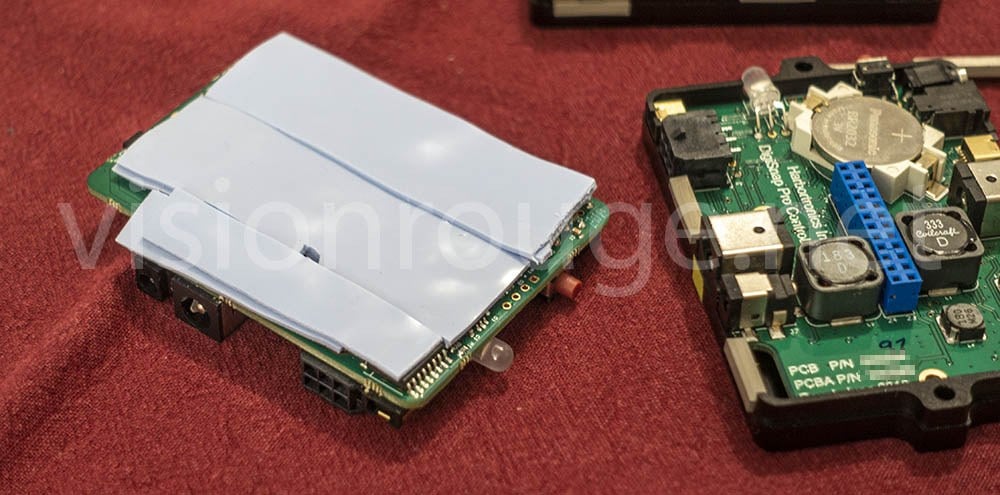 Last main difference between system is the way to access the connection and shooting parameters.
With Digisnap Pro, you need an App and an android phone with Bluetooth to connect to the box so you need to be within 10 meter of the camera housing.
With Bixicon, you can connect by WiFi only but need to reset the controller if running in Power Save mode (which is quite likely to happen) or you can connect to their website and put the new parameters, they will be applied when the next connection is planned. The reset button need to be accessed if you need immediate changes. As the box will connect to the Bixicon server, the changes will happen only at this time.
There is no confirmation that the new sequences are active when connecting as the server have no way to tell you.
also, if there is a problem with the WiFi network and the SSID need to be changed, this can be done with Bluetooth at 10 meters away from the enclosure with Digisnap Pro, but need to physically access to the controller with Bixicon.
On-board storage vs FTP:
Keeping pictures inside the camera with a super large SD card is not recommended as it will take a lot of time when the camera will wakes up to send the actual last picture to be transmitted. It's by design in Canon camera; nothing we can do about it.
So sending over the air the pictures and remove them from the camera body is the way to go. Both systems offer such options. I have a slight preference for the Digisnap Pro as it send the picture with a nice name easy to read. On the BixiCon, it use the exact time with precise second so it's a bit a lot of numbers to find out when it was taken. They offer other options but nothing so useful.
On both system, if you press the shutter manually, one picture is taken and will be sent to your FTP. This is great for testing purpose.
Bixicon also allows Google Drive and Dropbox options which is perfect for people not confident using their own FTP. But within China, this is again a no go for me. I also do not want to rely on free hosting that may be not offering privacy.
You can also connect a external USB drive or a small micro-SD card. I hate these micro SD cards case the connection are very weak and you can lost the complete footage in no time. On my BixiCon, I was not able to get it working, it always display that there is no card. So I will says this is useless feature.
There is the option of another external USB drive as backup. Sending to FTP where have good connectivity is also a good way to save your precious time lapse footage if the box disappear at one point.
The two system rely on a complete different algorithms and, again Harbortronics is a clear winner. Here are my findings.
When a picture need to be saved, Digisnap Pro time lapse controller keeps it in the camera body and remove it only if sent and/or saved to the USB drive successfully. That's the way it should be done.
I'm focusing here on RAW pictures cause they offer much more details and dynamic rang than JPG. The main idea with such controller is to get the best possible quality under complicated lighting. If JPG quality is fine for you, maybe IP camera will be enough and easier to setup.
On the Bixicon, the picture is moved to the controller memory and try to be saved. But if the WiFi is down or the USB not responsive; your picture is simply lost! This is a huge no go for me. I have talk about this with Bixicon team and they are now aware of this.  They are assuming USB drive is working fine 100% of the time and as well as WiFi. This is very bold claim when you are in a middle of nowhere with changing temperatures and power.
With Bixicon, you have no idea of knowing if your past pictures are correctly saved on ftp. Just looking at the size on your FTP may help you. Digisnap send you a clear message on the last fully uploaded pictures, so all the one prior are also in good shape.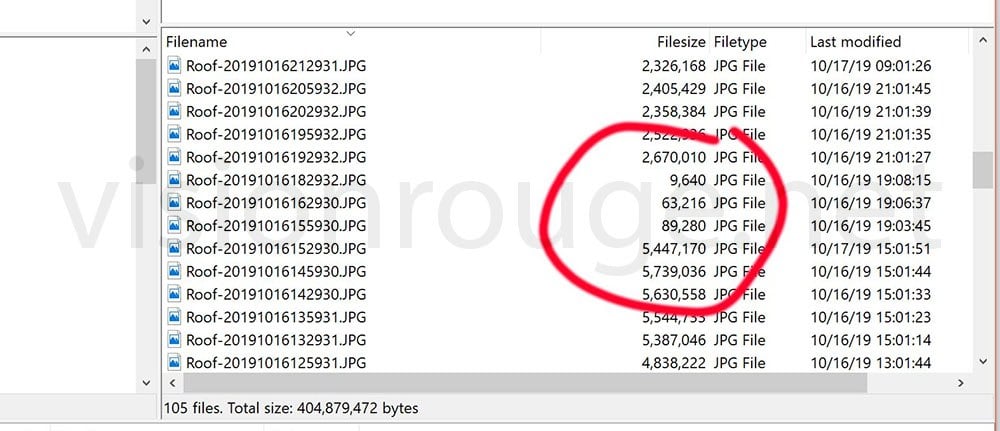 Also, for some reason, the writing algorithm to USB was not working when I received my unit. It display a warning message saying my drive have error on it. I can't accept to receive non functional item and it again shows how new and untested Bixicon module is.
At first, they claimed I had a defective drive but the same drive just worked fine with other computers. The Digisnap pro also have USB external storage and I don't have such message; so I have to assume something is not well done on the writing process from Bixion.
Later, they also notice the same problem and it look like they are working on a fix.
Basically, I'm doing time lapse to get pictures out of it. As this is not a secure process, I have resent the testing unit. I can clearly state that they did not even tested this feature. After connecting with me, they were able to reproduce this writing error and the not resend sequence at their office.
With Harbotronics, at each upload tentative; a log file is created and sent over as well as in each email. You have constant view on what is happening.
These are not for everyone to understand, but if you have been working with UNIX/JSON command, you can read it all!
PS: if you never heard of JSON, maybe this is not the system for you…
There are similar log with Bixicon, but it's kept for them to read it only.



I discovered when I start to get issue with my long time lapse controller. It may be a privacy concern for you as it's hosted on their side, not yours as with Habortronics.
On the same debug matter; when using Digisnap Pro App; you can see the log of each command being executed, somehow a great help.
Last but not least; you have an USB cable with each Digisnap pro unit and a free software in windows to get internal monitor of each parameters. That's also the way to do firmware update.
Powering it.
The Bixion only accept one kind of battery; the 3S 12V Li-Ion which is not a great choice. I discovered this after ordering it in a email discussion, there were no details on the website. The charging module explanation is almost nonexistent which is weird as it's a necessity to get one. it's almost as big as the controller with plenty of empty space…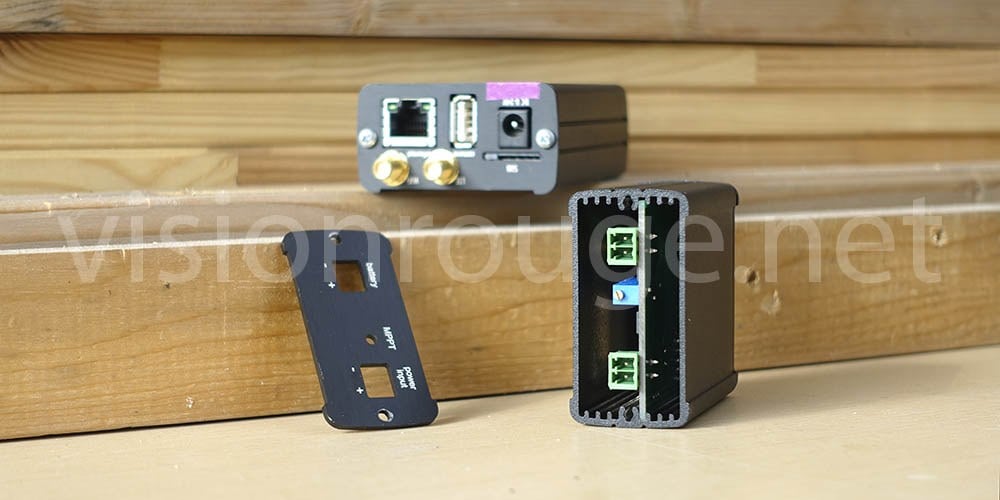 After talking to them; it seems it's a limitation from their charger module and can't be solved in the future without developing a new module.
You can still use any input power from any kind of battery as soon as voltage is 8 to 24V, but you wont be able to charge it with their charger, so you can't monitor the charge either.
The 14.4 V 4S batteries are way easier to buy and cheaper to get. Any 14.4V camera D-Tap battery is a 4S battery and you can order them anywhere to avoid shipping. They come in strong enclosure and with extra large capacity. With Digisnap Pro power menu, you can choose for different kind. That makes the system very flexible. If you plan to get a system without power at all in a construction site for example; you may want your client changing battery by itself. The DIY 3S power pack need to be very carefully taking care of. It safer to buy D-tap camera battery pack. It's also came in extremely large capacity of 300Wh!
There is also a automatic power saving option on the Digisnap Pro where the system do not use the network card anymore to keep the remaining battery for taking picture. As soon as power resume and battery charged again, the network card is working again. This is perfect for long time-lapse with no power at all on site and no sun to put some solar panels
The system is clearly designed to keep working and let you get longer time to solve the current issue. The monitoring tools and log are extremely useful.
During my testing, I was not able to check precisely which system was using less power than another. I still have a preference for Harbortronics as it accept many powering inputs and options as well as monitoring these.
Monitoring your long duration construction time-lapse.
This is one of the major difference between both units.
Bixion is more Apple style where you close your eyes as they take part of all the technical aspect for you where Harbortronics gives you all the small tiny piece of information to let you solve the issue.
Different philosophies and I would have loved to get the first and simple one working instead of a flood of information.
Unfortunately, when problem start to show up, the more details you have, the easier you can solve it.
Getting very details information is also good for your design purpose. If you are reading this article, you are more likely to be the kind of designing your own enclosure, solar panel and choose your battery instead of a one from Photosentinel or TBox.
For example, it was hard to get the exact power consumption and choose the right solar panels. This is the 3 power graphs you received when working with Cyclapse system. Clearly, you can see the module keep charging during sunny day. This is a daily report by mail. Even if the ftp is down or power to a minimal level, it will still be sent to keep you informed.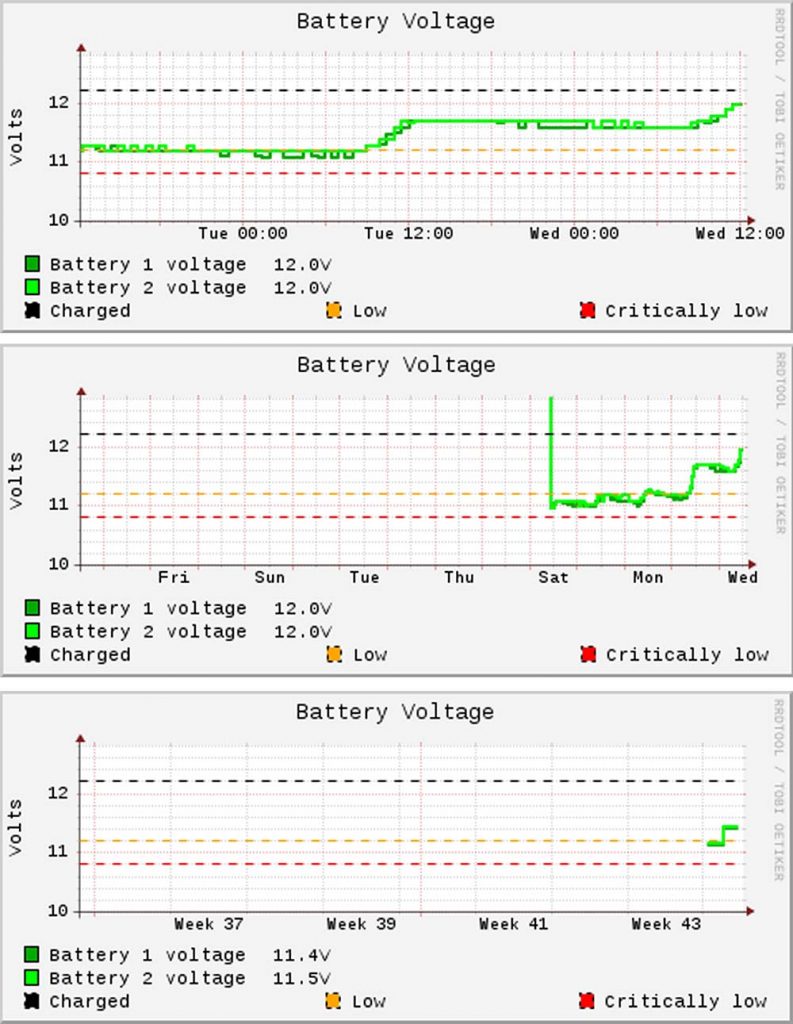 You have such graph daily or when request by Bluetooth when using Digisnap Pro. The email also contain many other useful information with the log.
One of the crucial information is the latest successful upload. This way, I can safely connect to my ftp and download the desired day. I don't have to manually check if all pictures are there which could be a very long process.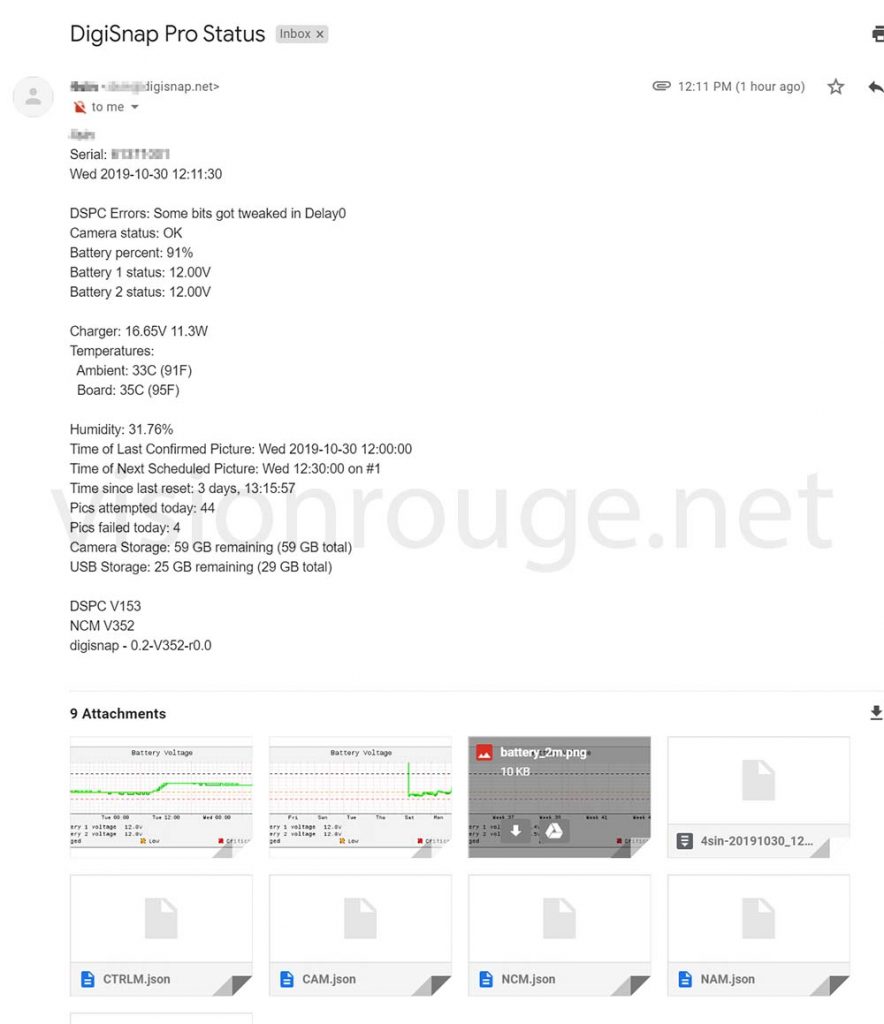 With BixiCon time-lapse controller, this is really another world.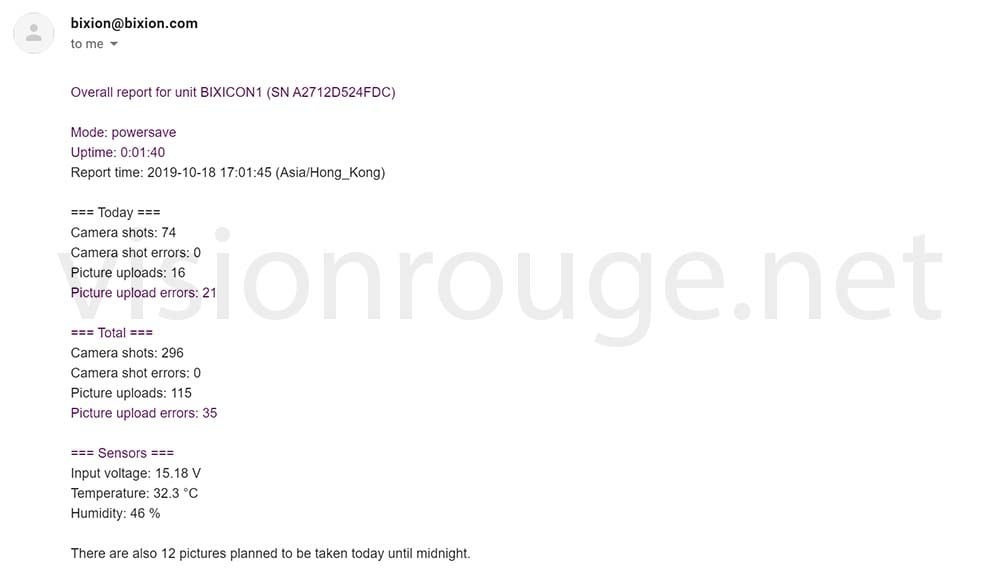 This email can be send at each upload sequence which is better than just one a day, but there are not so much to read about. Also, the Error counter do not reset per day; so this number is a bit misleading. You have to check if it was as similar as yesterday to understand all is fine…
With Bixion, you need to connect to their website with your credential and you can see your box status. It will tells you the last state at the last time the box connected. There is no real time monitoring possible. For example, you may decide to upload pictures per night only as the network may be free for you or temperature not too hot. In this case, you will never know if the solar panels are charging during and how they do so. So, when you get an error, you have no idea why it is happening.
Controlling it.
Even if I have already explained a bit the way it's works during this time lapse controllers reviews, there are 2 different philosophies on these products.
With Digisnap Pro; you set it up one via Bluetooth being around the camera. I was able to get a 10m stable signal which is enough for most situation. As soon as the camera detect the Bluetooth around; it wakes up and you have full access to all parameters. It's immediate, you an take a test picture and sees it getting uploaded b following the log. Be aware that it uses a lot of power in order to do so.
With the Bixicon, You need to do your setup being around the camera once as you need to press reset to get the second control WiFi to connect to. This second WiFi is actually very weak and drop after 3 meters, but it do not matters as it's only use at the first setup. You have no way to check if connection have some trouble; only a fail/success status without even the picture name on it.
But you can later change camera parameters directly from home. The new one's will be uploaded on the next upload sequence…
I'm not talking about the "Normal Power Mode" which let the camera connecting constantly as it's not the way you should be running a long duration time lapse system.
So it's more something to setup once and use remotely where Digisnap allow a bit more tweaking on site.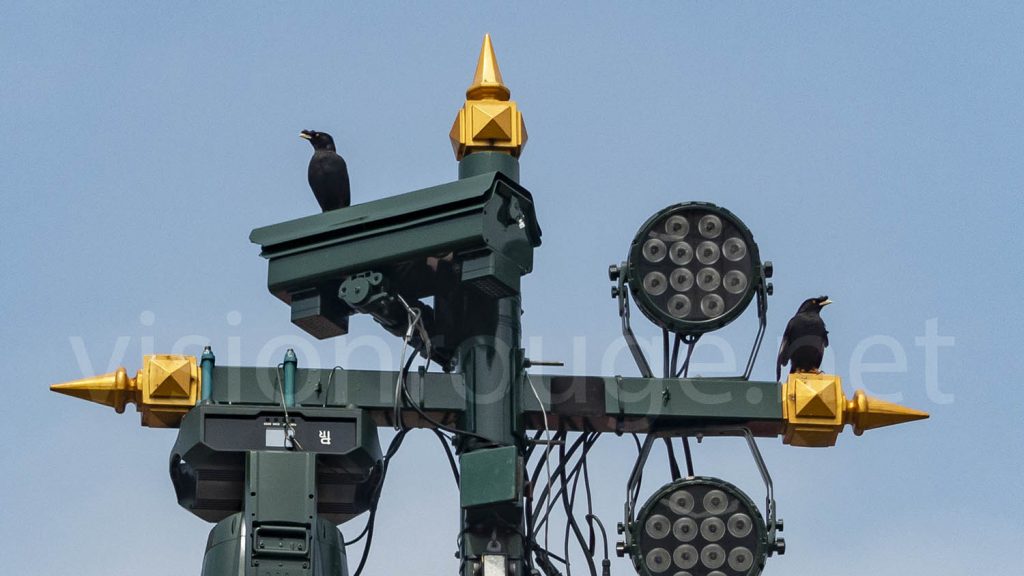 Our long duration time lapse camera housing was paint to get full integration with existing light pole; even the locals birds agreed on the color.
Conclusions on these long duration time lapse controllers.
For me, there is a clear winner between these two contestants review. They still offer different long time lapse control in different ways, but the way Bixicon save your precious pictures is not right. It's still up to you to decide if it's acceptable for you.
Again I have compared only these 2 products as this is the only two letting you design your own enclosure. Even if other claim their plastic box will be fine; I have to disagree with this based on my experience.
First a plastic box will be subject to slight heat modification and may end with a blurry footage or not easy to stabilize. Worst will be the problem in case of typhoon or simple concrete rain. I can see online some system without sun-hood which makes no sense to my client needs. Our time lapse camera housing are locked down and ready for anything. They also look like regular surveillance camera so less subject to attention.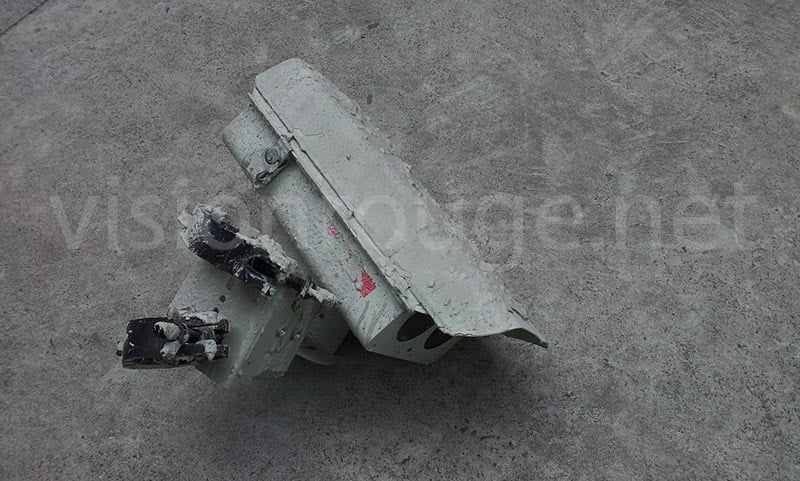 Main advantages of the Digisnap Pro from Harbortronics
Many power possibilities, simultaneous 2 batteries with separate input measuring, Charger, Solar panel, …), it also offer super low power mode if battery reach a warning level.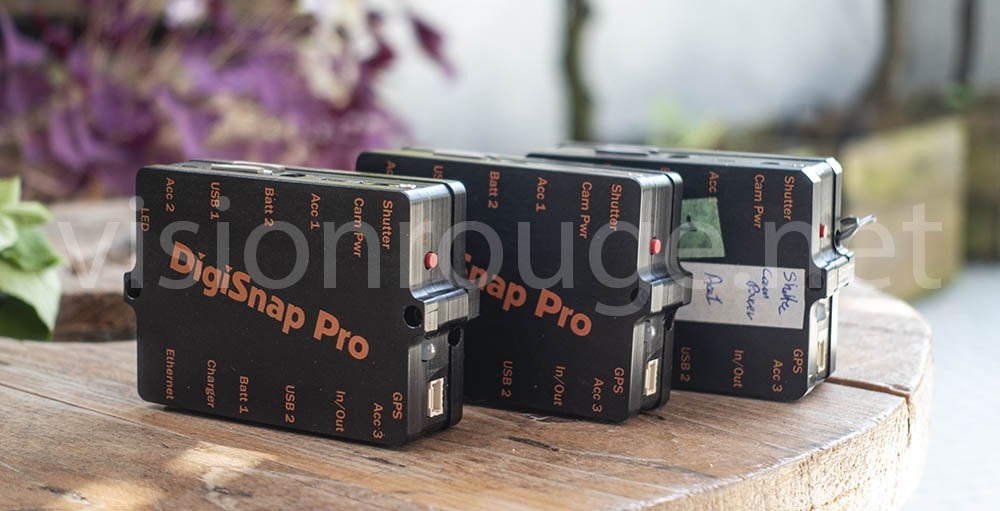 It's controlled by Bluetooth, so you can be on the floor level and remote your camera settings without opening the box and keeping the system uploading at the same time. WiFi and Bluetooth working at the same time.
The data modem is external and can include plenty of different model to keep up to date with technology.
The Bluetooth allows you to reset each board (camera/FTP/..) so you don't need to touch anything.
The system can send many emails based on errors it may encounters, you can limit these to 3 per day.
Also the status email time can be selected and contain graph on power and many more details than the BixiCon. The power graph is fantastic to detect low power solar panel or disconnection from main plug.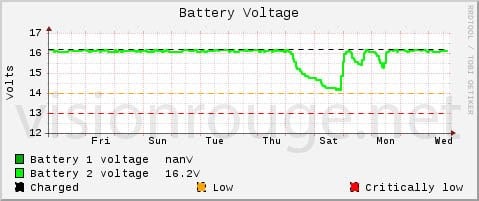 I have choose to send a status email in the middle of the afternoon, so I can check also on box temperature at the same time. The email send the last picture taken as sample, so you know about dirt on the glass or any trouble right away. There is no need to connect to a FTP and download a picture. Any phone with email service is fine to keep tracking on issue. At the opposite Bixicon is way more complicated to get status and very limited information on what is happening.
This is a system for people with network setup experience, the logs are not easy to read. But in another hand, you have plenty of information to check what is happening and how to solve a problem.
These modules have been working for months all over the world with very weak connectivity and still able to run.
This is the way to go for rock solid work in any possible situation.
Advantages for BixiCon from Bixion
Faster to boot and load, more camera model supported.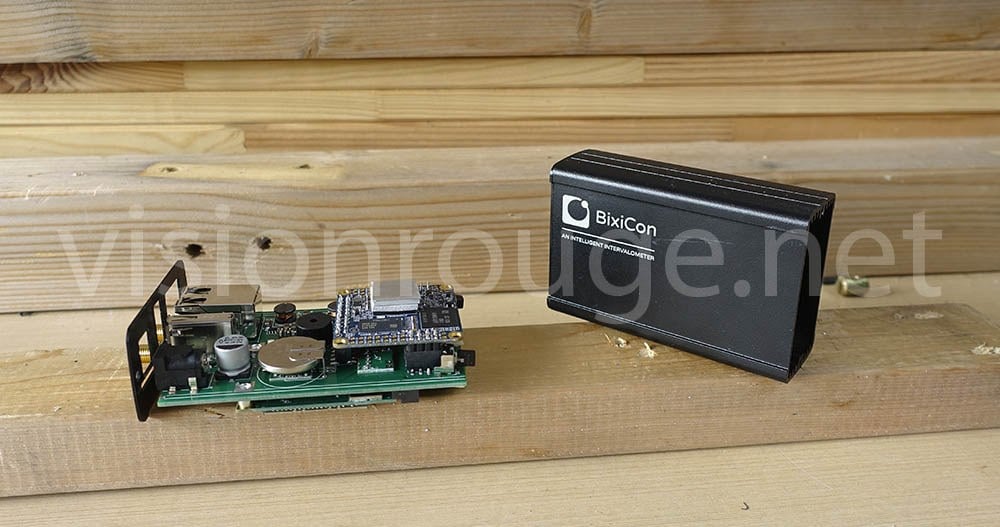 The time lapse controller setup is done by a second WiFi card, you can test a bit the same way using Bluetooth except if you need to check an uploaded picture as you will need to switch WiFi on your control device to connect to your FTP.
The graphic user interface (GUI) is nice and responsive.
When you are in power saving mode (which is likely to be the case), only way to get in parameters is to press reset and wait about 30 seconds. It's not a great solution if your enclosure is on top of a pole!
There is unlimited possible sequences for you time lapse. Just input as many starting/ending time and frequency, and you are good. They even implement very fast sequence per second increments. The Digisnap Pro allows you only 4 sequences.
There is a paid online check offer, so you can connect to a camera check when you need instead of waiting an email.
Huge advantage here is the possibility to change shooting sequence online. The camera will connect when you have programmed it and will adapt the sequence accordingly. For example, if you have a wake up/transfer time set at 5pm to upload your pictures, The new sequences will start at this time. This is perfect for remote shooting. Be aware that it is an extra cost.
Overall easier to parameter with Google Drive and drop box option. The Bixion may be preferred in a simple environment where all is working 100% of the time. Bixion is a new name and it will take time to get all possible scenario sorted out on their software.
Their team seems very responsive to new problem, unfortunately, I have very limited time to be beta tester myself (and I'm not working for free!)
My take on time lapse controller:
Price-wise; these 2 units are in the same range, so it's not there that the choice should go.
I have tested only 2 weeks the BixiCon compare to 2 years with Digisnap Pro but I can already reject the first one. There is no point of keeping it after this test period as they will charge me for a product not usable.
It's easy to imagine with the issues from previous projects if BixiCon will have survived. I'm 100% that the answer is a big no. Very often, the network is not stable and if their is no re-upload possible, I need to access to the enclosure to get my picture out which is quite impossible in many situation. Do you think I can ask my client to provide such setup each time I need to get the USB stick?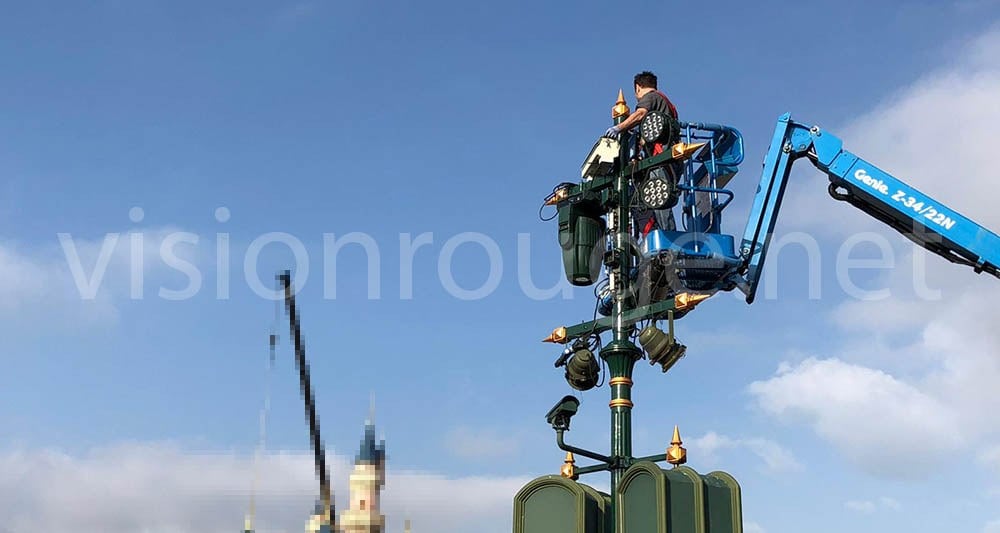 I have sent my unit back as too many critical issues show a lack of understanding the way things are done in real life. They refund me immediately as planned, I lost my time and shipping cost.
The way the Bixicon saves picture will reduce the usage to a perfectly working network and power environment, somewhere you can go easily.
Bixicon was not able to resend pictures that failed upload and was also not able to write them correctly on my external memory stick. The pictures were just lost!
It seems they are facing 3 issues: The way pictures are saved to the USB + The pictures that should be re-uploaded are not resend + wrong order on deleting pictures.
They saw this on their side too and are working on a software fix for the two first issues but they don't know when it will be ready. The fact that they remove the pictures from the camera to the controller and try to save it after is a big mistake in the algorithm itself. They have no plan on changing this.
I'm not a beta tester and this unit lack maturity. I have been refund except shipping, but I should not be losing time testing on such simple issues as saving a picture. At this price point, you expect a working controller. In 2 weeks time, I found at least 2 major bugs and they were able to reproduce both of these.
Digisnap Pro delete the pictures from the camera only if it have been confirmed saved somewhere else. If some trouble happens during upload, the picture got another number to make sure it is not lost. It also helps figuring out if the upload is struggling or not by just looking at the picture name.
The others main concerns are the way to set it up (size, heat,.. ) , the limitation on battery option and the lack of monitoring. It says an optional paid monitoring website will be ready in the future, but there are priorities to be taking care urgently for now.
I wanted to get a system where I can remotely change the sequences which can be done with Bixicon, but feel that I will loose ability to keep an eyes on the powering and status which is much more important. If I'm adding the reliability issue on saving the pictures, there is not so much left in favor of BixiCon.
Having power graph + Status picture from the Digisnap Pro once a day by email really helps getting confident.
It's a great help when you design specific system long duration time-lapse housing. For example, this is the beast version with a super large enclosure for any kind of camera. I guess my Sony 4K FS7 can fit this housing.
It uses flexible solar panel. There is no need for perfect alignment with the sun as Digisnap Pro use very little electricity.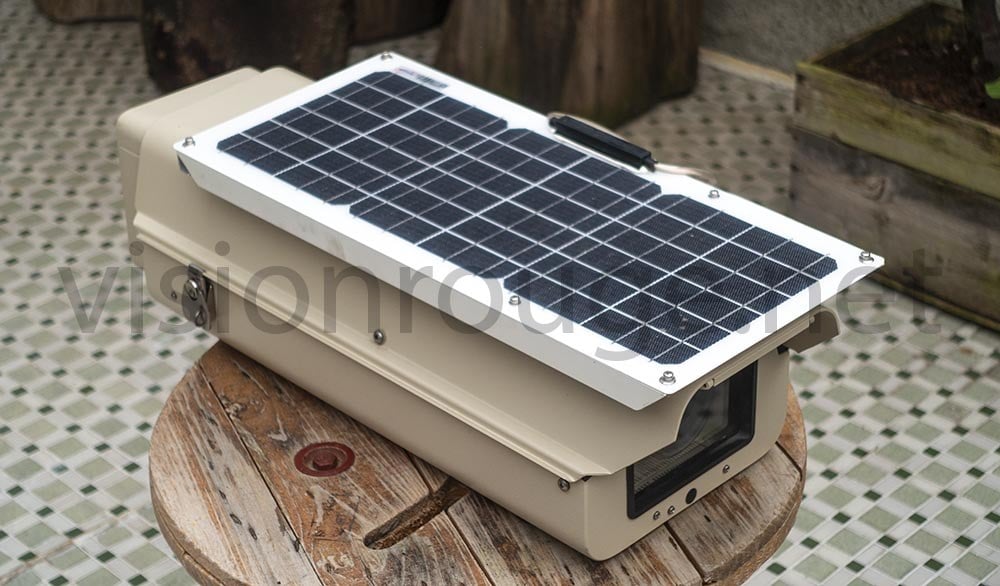 With BixiCon, the status email just tells how many pictures failed upload; not so much why.
Digisnap Pro offers extra inputs and outputs plus timing on powering USB which is also a big plus. I also discover that you can put a USB slitter/hub and connect camera and USB on the same USB output. It's great to save space or to power an extra modem via USB as well.
Digisnap Pro is a very technical interface not ready for everybody compare to the BixiCon and you may want to double check before accepting an offer if all can be done as your client wants. I also would love them to get the necessary update with online parameters.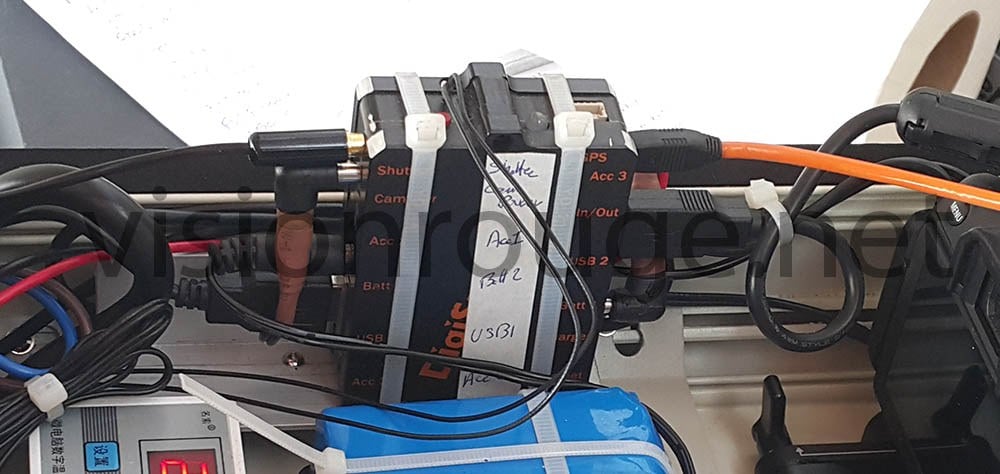 As the box connect to FTP to upload the picture, I'm wondering why a small setup file place on my FTP with all sequence details can't be uploaded to the controller when possible. This file getting a unique ID number and we can see if update is done by the status/error email displaying the "sequence current ID". This would be easy to implement and make this system a winner for many.
Another way would be to get a limited APP that can access to the sequence parameters only so anyone can come and change using Bluetooth without any risk on crashing important parameters. It's basically a scaled down APP, so should not be so hard to implement.
Our time lapse complete offer:
We have been providing successfully time lapse services for many years to many different locations and conditions. This post is only one part of the questions we are thinking when choosing and designing the right system for our client. It shows our commitment to do the job the right way. Feel free to contact us if you have some need on your next construction project; at least, now, you know partially what may be inside the camera enclosure. We also working on the post production part to smooth your long term time lapse movie!
Here is light test setup for a possible shooting where no power is present at all.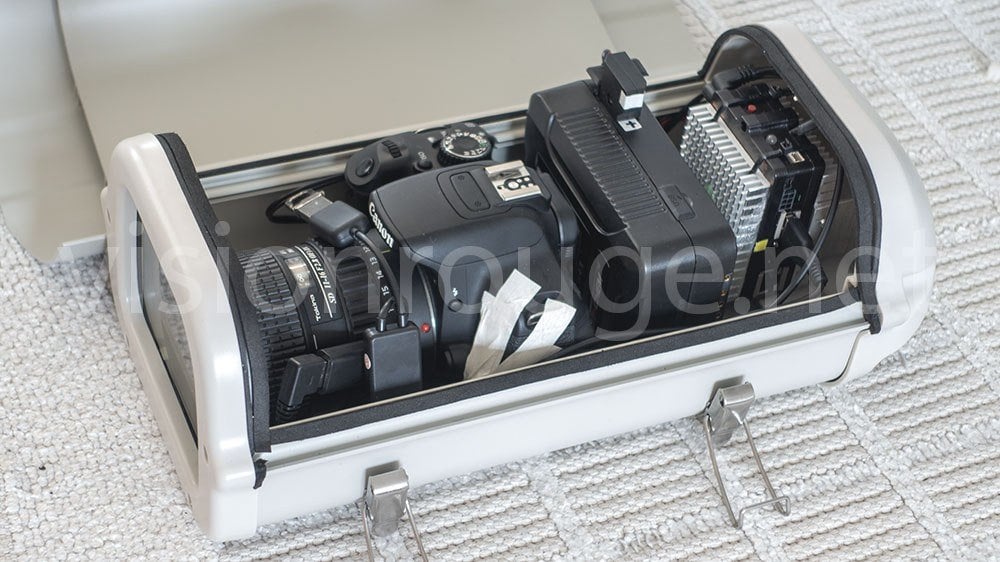 Side Note.
I did not received any discount or free product from any of the companies listed on this review. I also did not change or amend any content according to their remarks. This is my personal experience only, feel free to comment below for extra questions.