DJI CrystalSky and SmallHD 702 for Inspire, DIY remote support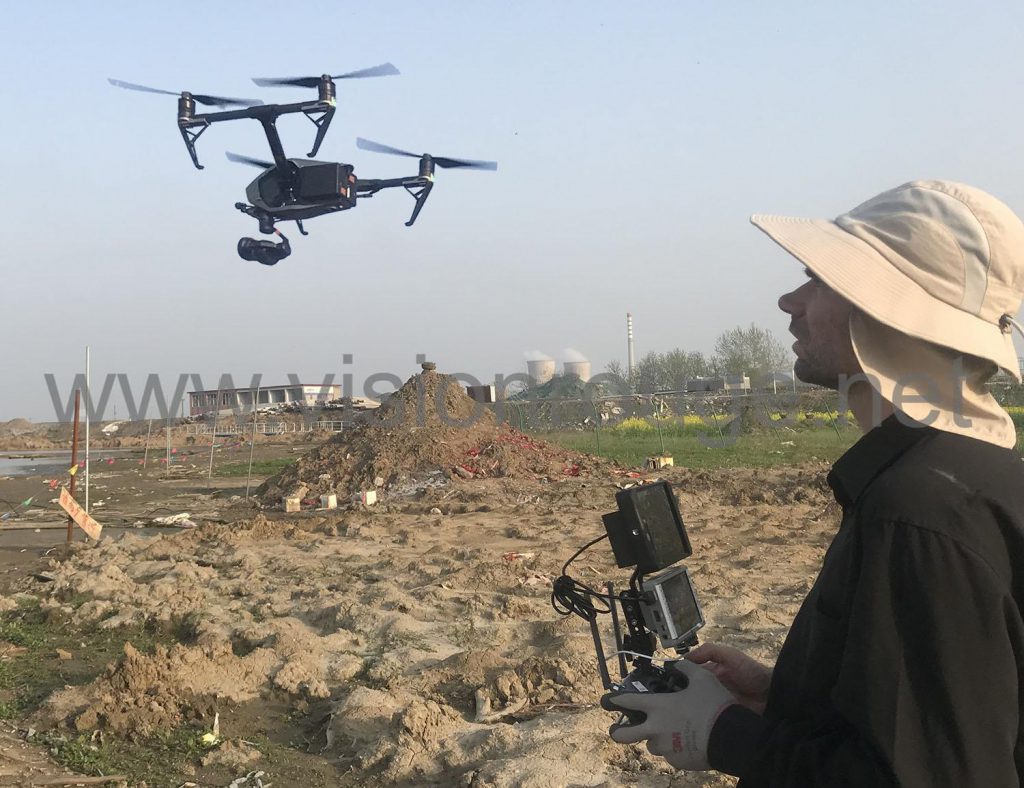 DIY remote support to put a CrystalSky screen and SmallHD on top (DJI Inspire 2 )
This is a DIY Hack using smallrig product to be able to stack in an elegant way 2 screens on your DJI Inspire or Phantom drone. Here the final result: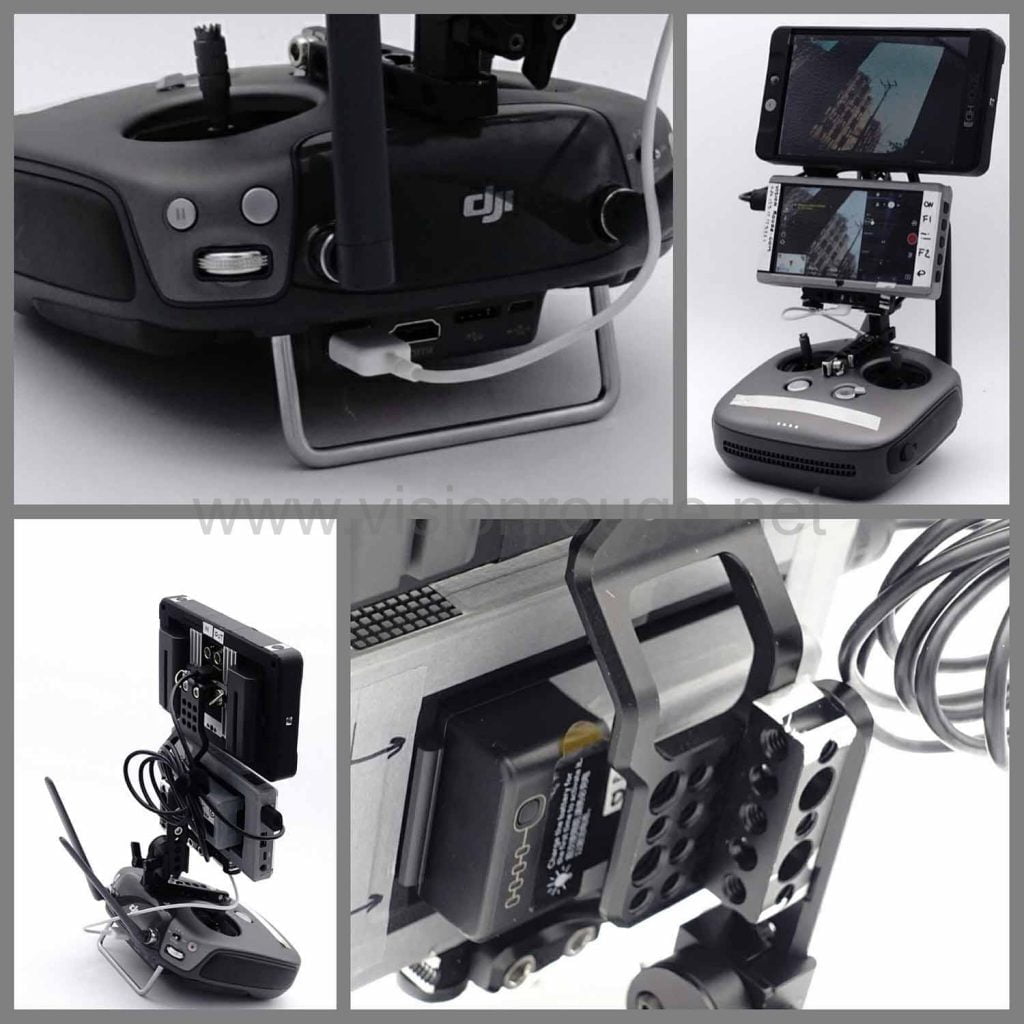 This setup still allows you to tilt the screen, easily change the batteries on both monitors and is very sturdy. It can be quickly dismantle to be put in a bag with just one lock, not even a tool is needed. It's part of tips for drone lover.
Disclaimer:
This imply cutting with a metal saw and you have to take all safety equipment and tools to be protected. also, sorry for SmallRig fan's, we will destroy few of their rig.
Why a dual screen setup for flying?
The need for such dual screen came after the struggle to see if I should go for a large CrystalSky 5.5″ vs the largeer CrystalSky 7.85″.
I found that I may be using the Crystal 5.5″ more often on a DJI OSMO so the versatility and money saved would go in favor of the smaller one. Also, the Second screen let you clearly see the camera from the drone and the control screen full of icon still there. It's also smaller in my bag.
Least and not last; with the SmallHD 702, I was able to apply a LUT to the Dlog HDMI feed from the  CrystalSky, which gave me a more contrasted picture. I could see much better despite the fact my 702 was not a so bright one.
After few flight, I'm convinced that I did the right choice and should keep this setup.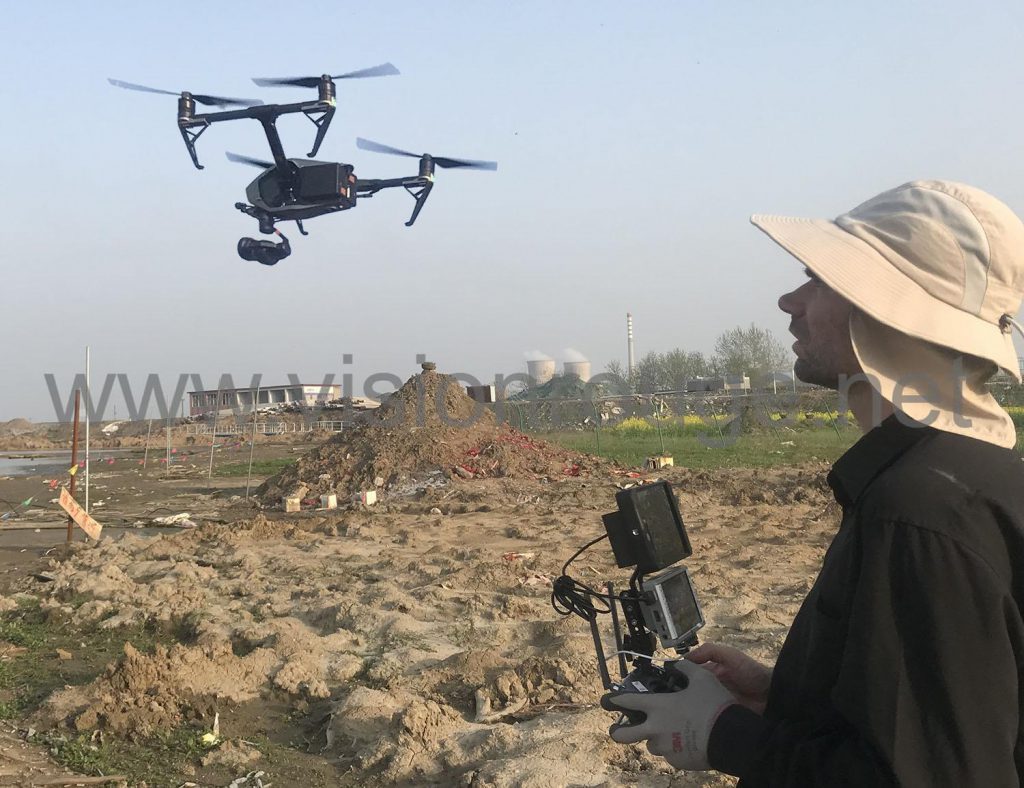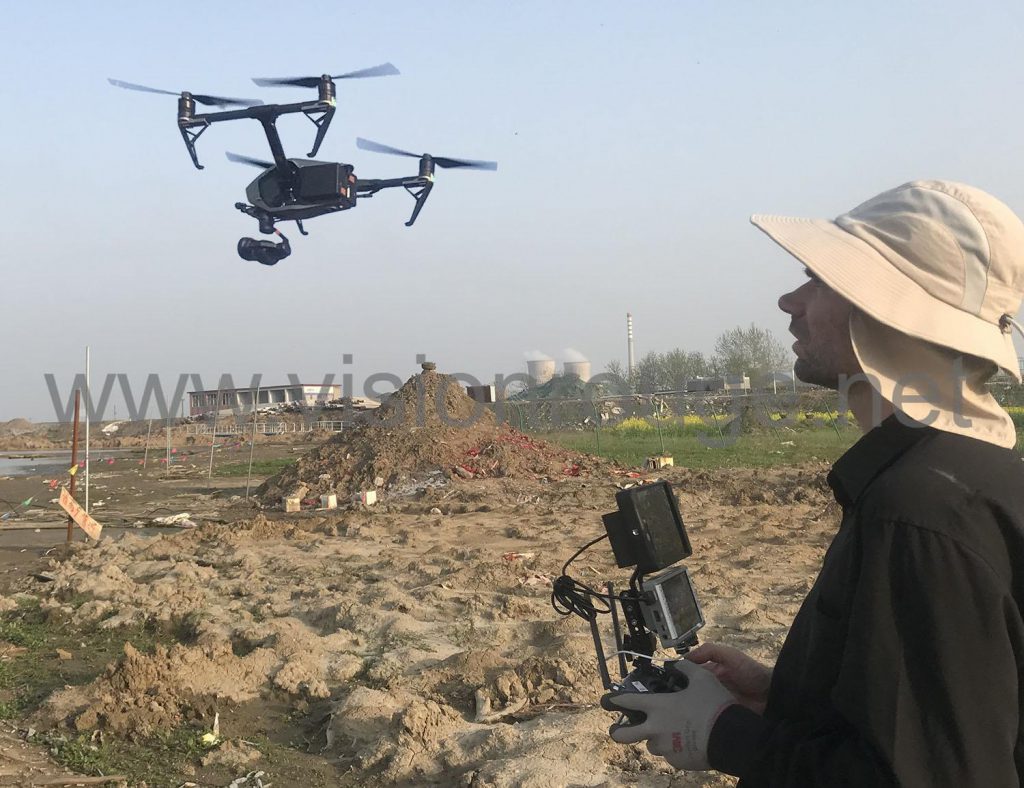 As you can see, the usage and footprint are still very limited, the antennas are not obstructed.
How hard is it and for which price ?
As You will see below, only few hours of work is enough, you can buy all online at Smallrig website, only few extra screws need to be added. But, you don't have to go to the design part as you just need to follow!
As many project, you start by looking what you have around you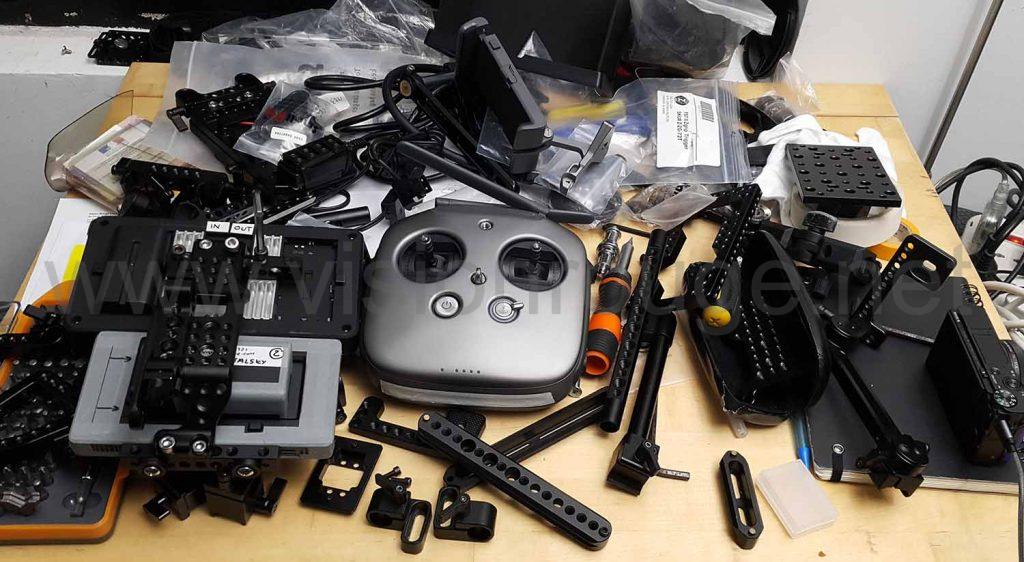 After selection, here what I kept
1) What do you need to create DIY remote support
◊2 x SmallRig Cheese bar, 10 USD each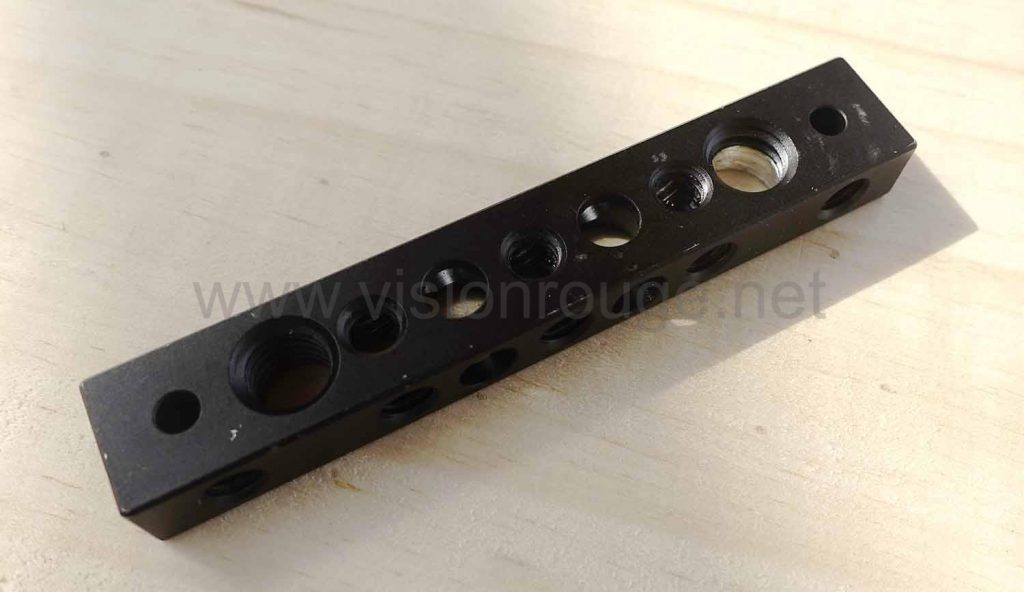 ◊1 x Smallrig Sony FS7 cage, but just the side, you may want to contact directly their staff and they will surely provide you a nice price. The reference is 1702 for the full kit.
◊1 x  Smallrig dual rod clamp for 30USD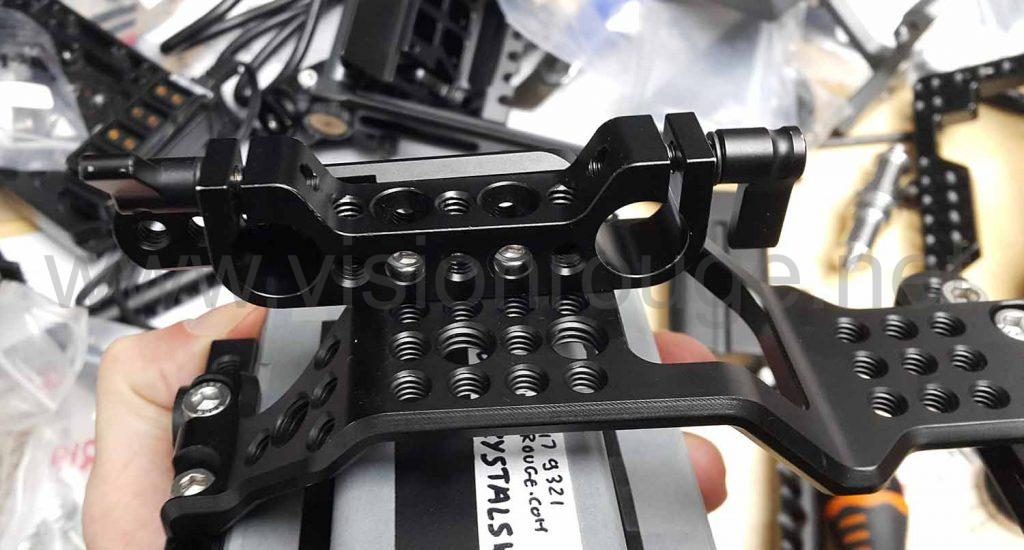 and
◊2 x Smallrig Nato rail for 20 USD
◊1 x Smallrig 1594 old EVF model, about 30 USD, again, you will only need the locker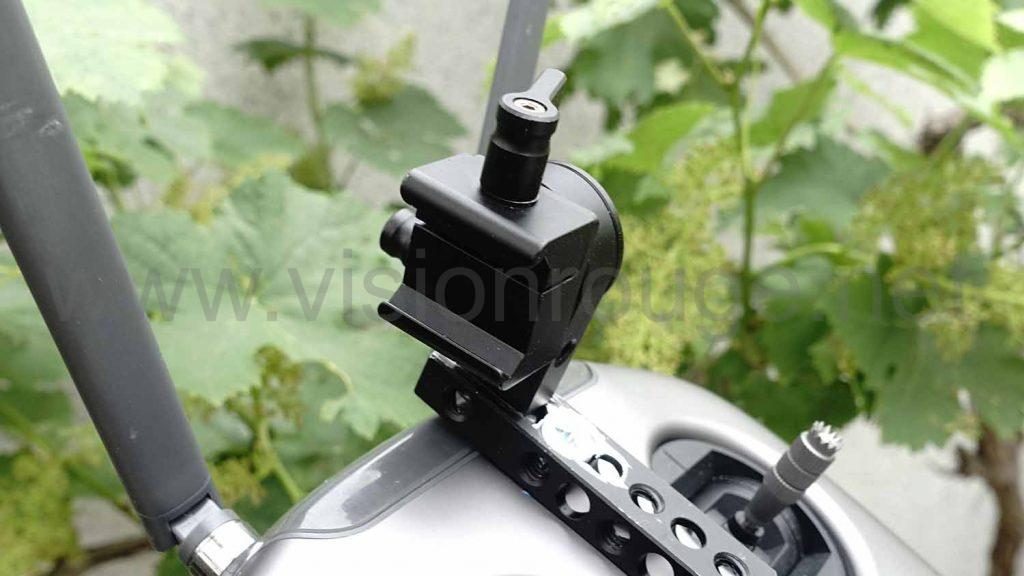 On the tool side, only a metal saw and file and some drilling tools.
2) Protect the DJI Inspire remote with masking tape. I'm a big lover of masking tape and a right way to protect your investment. It's not sticky, even after few years, even after rain or sun: your gear will look as new!
And if your DJI Inspire 2 remote controller wont charge, here is the answer.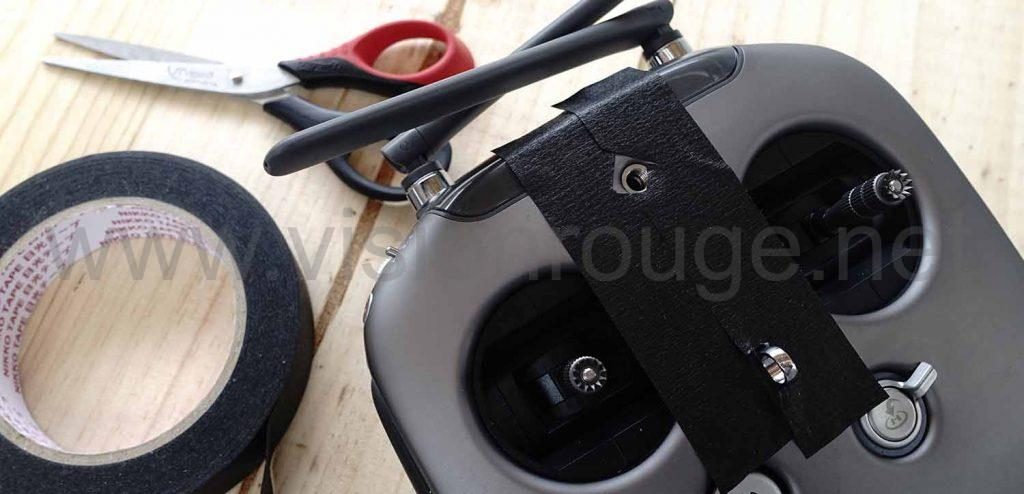 3) Using metal saw, cut the 1091 to obtain something like this. You need to create a small curve on the bottom to follow the DJI Inspire remote.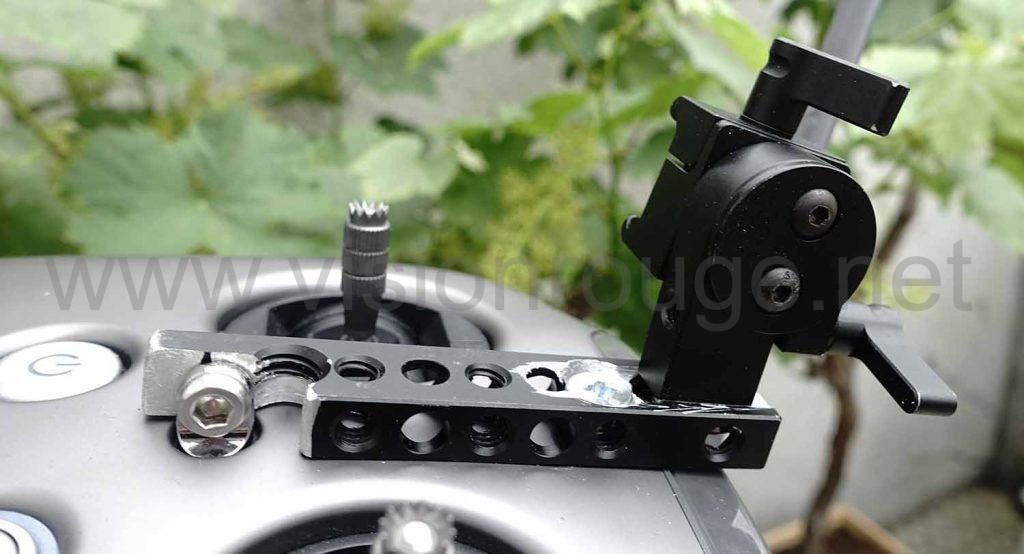 You also need to use a file to do the small gap to make sure it do not twist when locked down.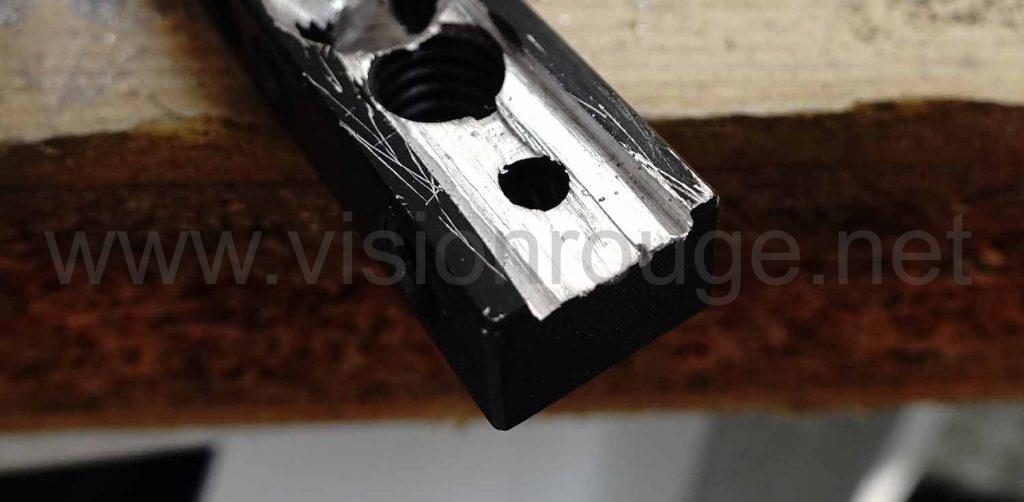 This is the base that will be kept all the time locked to your remote when you dismantle the rig between flight.
The next part is about the way to get the 2 screens stacked together.
4) Cut the dual rod support to keep the cheese part only (I'm sure any piece of other cheese plate will do)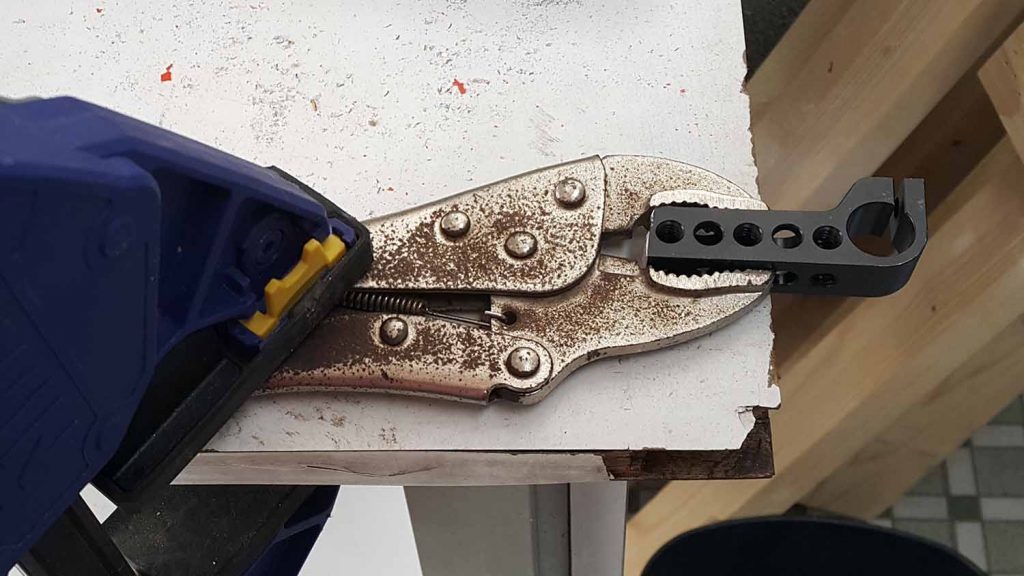 5)Prepare the Nato small rail to get something looking like this. The shape is to let the HDMI plug going inside. It may depend on the plug you will have on your side. You need to drill a bit extra to let the screw get inside and cut both sides.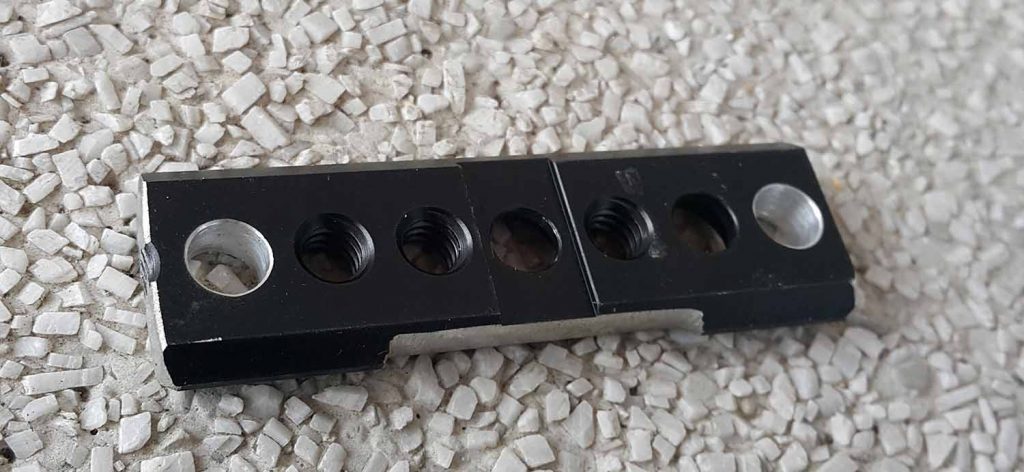 6) and the last part is the cheese bar modification. This is only necessary if you want to use the usb C connector. If you use the one on the side, you don't need to drill the center part.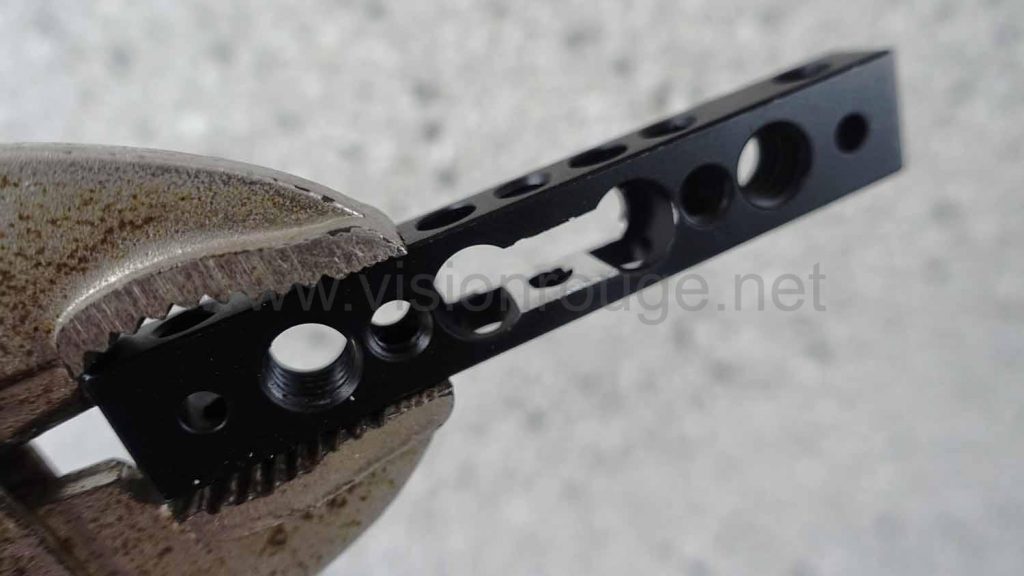 7) The final assembly is quite simple. All fit in a great way and looks superb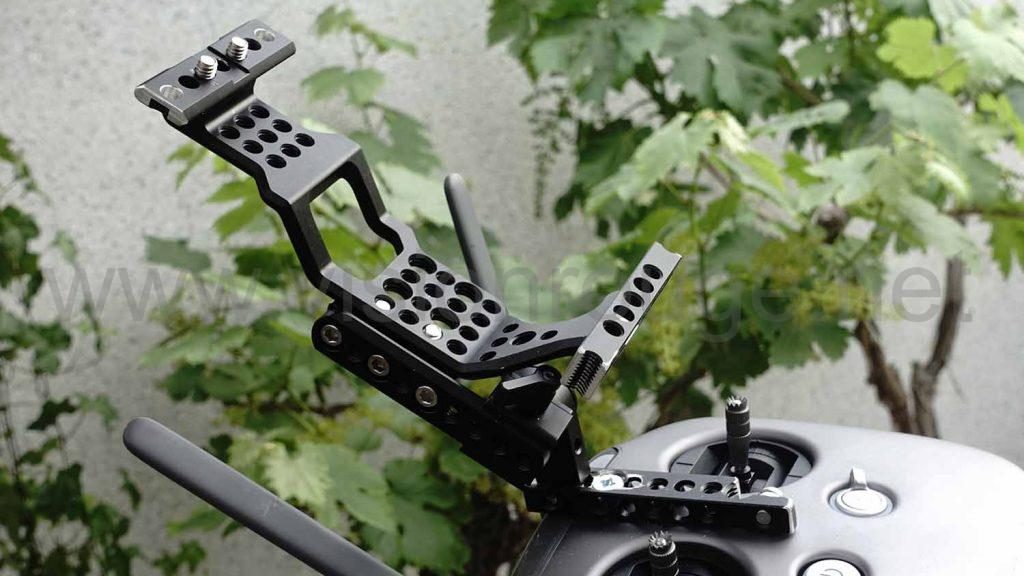 Just screw your 2 screens, put a pair of batteries and your DIY remote support is ready!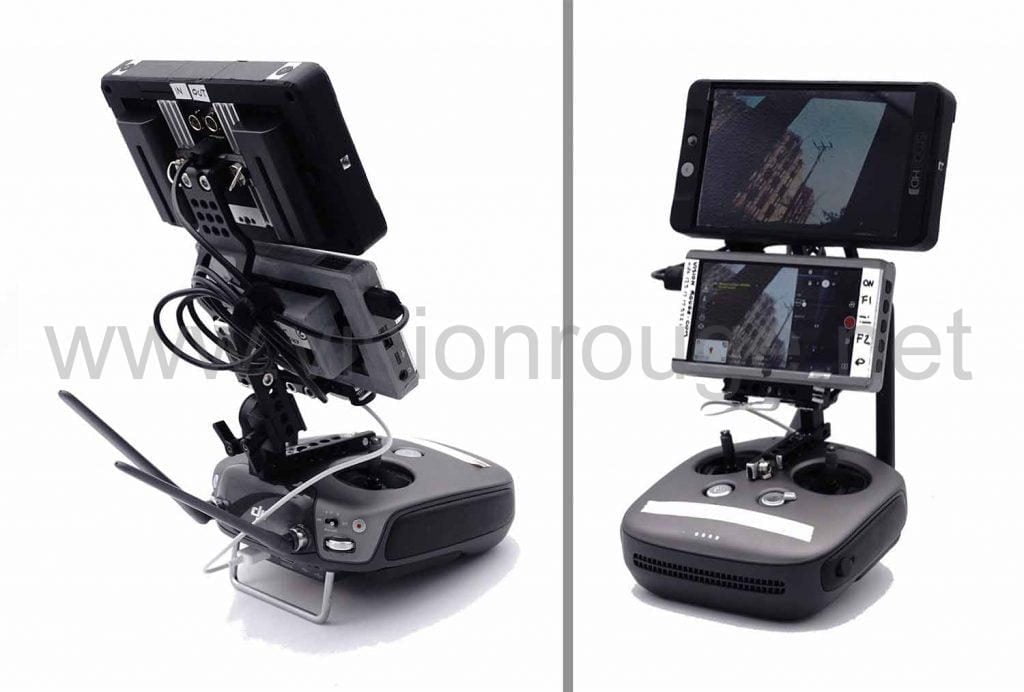 One more great thanks to Smallrig team for supporting my business and making this kind of DIY remote support possible.
And if you like to know more what is inside a DJI inspire 2 SSD…
Need a pilot and drone for your next aerial shooting in Honk Kong or China?