Honeywell
DoP and Sound-Tech
One-on-One Interviews
in Shanghai, Oct. 2018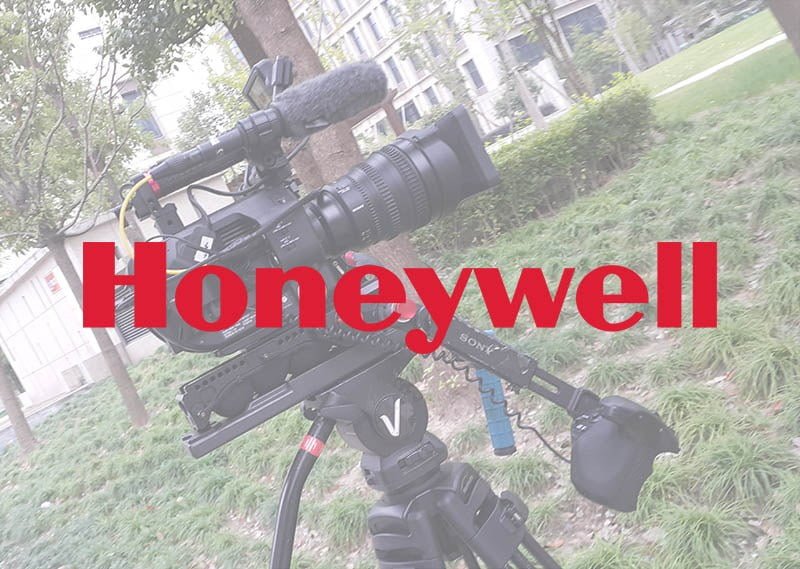 Hire your Dop and Sound-Tech team for your One-on-One Interviews in Shanghai.
A 10 years returning customer, one more time in need for our nice 2-person crew in Shanghai. The basic Dop + Sound-Tech local crew to cover One-on-One Interviews, but this time outside. The name of the game was "Man on the street" and we stick to our client demand with a versatile and portable setup for this day outside.
It was a pleasure to meet again at their brand new facility is Pudong, Shanghai and take some time for B-Roll as well in their office. The entire building is computer controlled with any kind of sensors you can dream. It made things much more interesting for our Dop.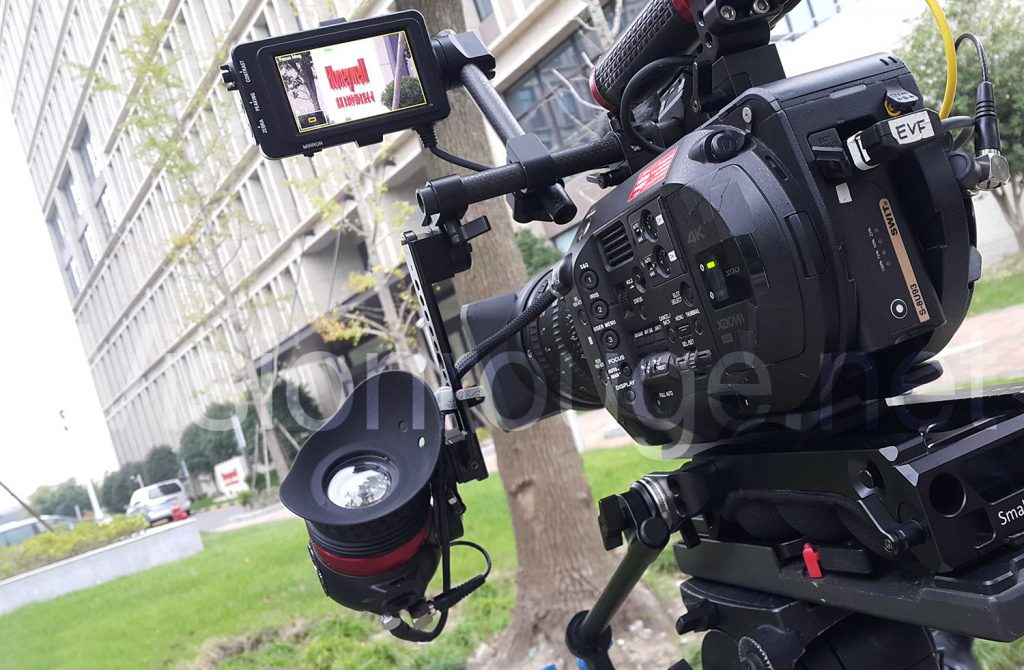 Why a need for a Sound-Tech?
A blurry picture with a perfect sound is more acceptable than a perfect video but inaudible sound, especially when you are doing One-on-One Interviews!
Yes, we can provide a one-man-band but it's usually slower to get the full setup ready to roll perfectly. This delay may impact on the stress level of your interviewees. So getting someone dedicated to sound recording only is a great way to ensure all will go on time with excellent result. The Sound-Tech is also called boom operator or sound guy.  He will also brief the interviewee and help the Dop moving the camera gear around.
We always record with 2 kind of microphones to get wind or cloths scratching solved whatever the situation. It gave to the production house plenty of options on mixing these tracks. As we were outside this days, plenty of surrounding noises needed to be taking care of. Our two-person crew did perfectly well. The Dop was focusing on getting the right frame, mostly on shoulder as it was a request from the client. At the same time; the sound-guy was more adjusting the audio levels and sound quality.
Office B-Roll and outdoor One-on-One Interviews
The usual video request is the opposite; B-roll outside and One-on-One Interviews indoor. This office is so great looking, with plenty of futuristic features, that it was impossible to not get a peep of it.
It could seems hard to keep being creative spending so much time doing the same kind of footage, over and over. We know what you need and for us, each client is unique and need to be taken care as it.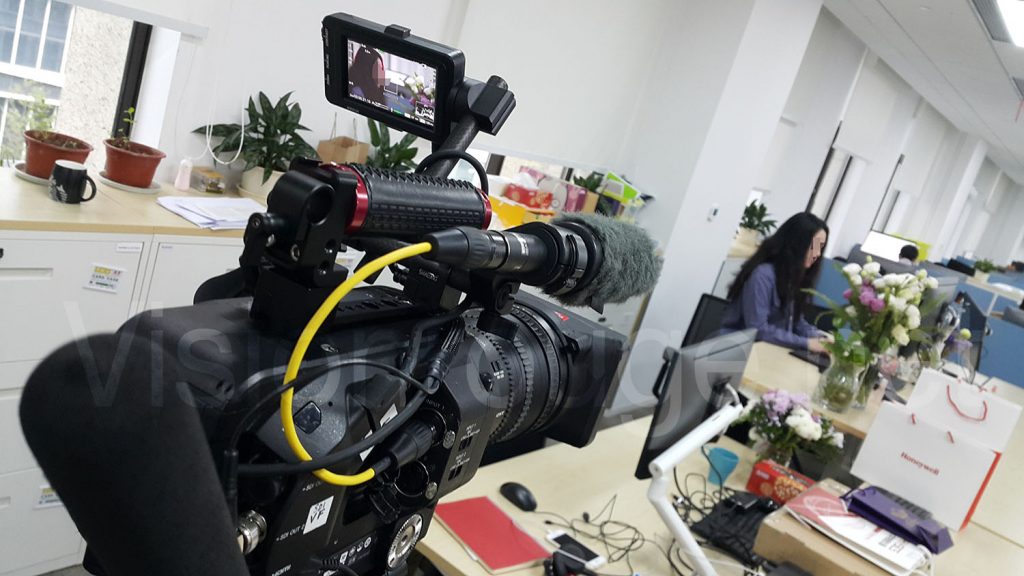 On the street side; with a great weather this day , we enjoyed the surrounding garden for a more local look. Thanks to the local team support, all went perfectly well this days. We were happy to be back on time for uploading the full day footage to our client cloud storage.
Hire us; we work on assignment!
Feel free to contact us if you would like to get our Dop and Sound-Tech for interview within Asia! We like to travel and our gear is always following us to ensure constant quality delivered.
All footage will belong to you at the end of the day, no hidden cost and last minute surprise. A smart attitude and professional work all the way is what we can offer you. We have been doing such since 2003!