▷ Autley silent Ergonomic Wireless mouse Review and test : FAILED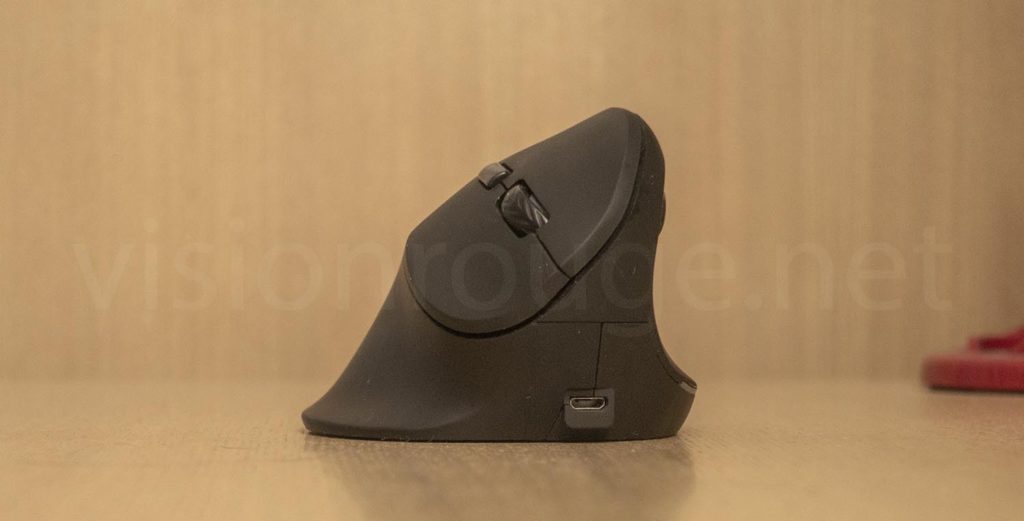 ▷Autley silent Ergonomic Wireless mouse Review and test : FAILED
Before buying a new Silent Ergonomic Wireless mouse from Autley; please read here my experience. I wrote this review and tests after 2 months of use as the mouse started to malfunction. I have contacted Autley and god full refund. This product just failed after few months of regular use. FAILED.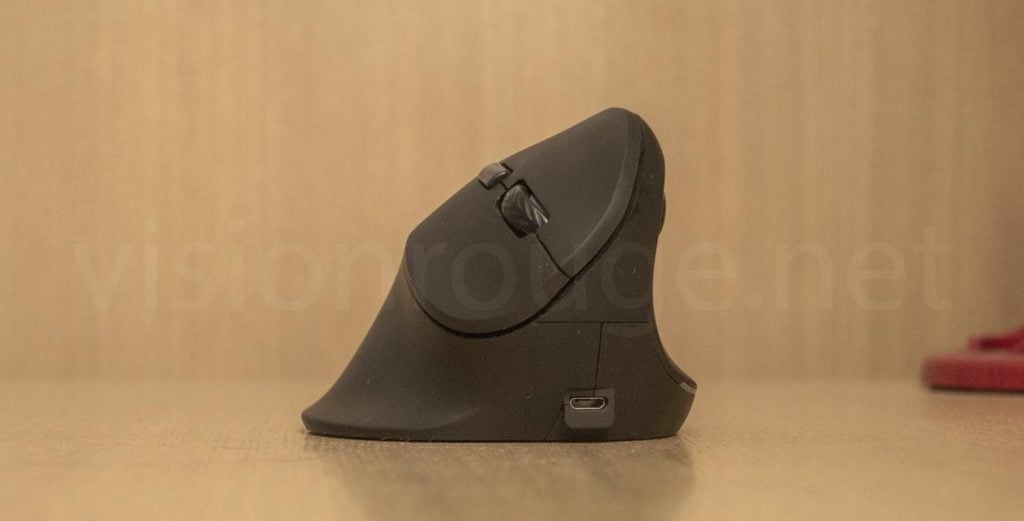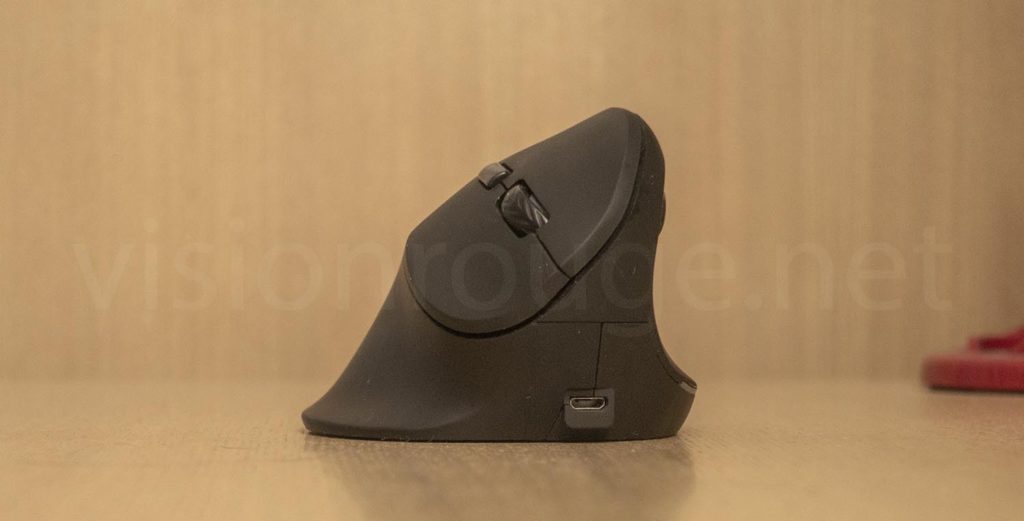 The slow death of my Logitech wireless mouse
A bit of background; my past mouse slowly died. I didn't knew it was possible, but it seems that the Bluetooth is getting weak or disturbed on my Logitech mouse. I bought a very basic economic model in 2010, so I will not complain so much if 10 years later the product is not working very well. Bluetooth got plenty of upgrade during the past 10 years, maybe it is time to go for a new mouse system.
On my past and cheap Logitech mouse; a simple right click was not responsive anymore. Also; highlighting a text with a click and drag would almost never work. It would get some disconnection so a long press was not possible anymore. I had no idea that a mouse could actually died, but it was time to look for some upgrade.
Why an Silent Ergonomic Wireless mouse?
As many, I'm spending quite some time in front of my computer and getting some pain on my arm is getting annoying.
After few internet browsing, I decided to try an Ergonomic mouse to see how it could remove the strain on my right arm.
I also love having a wireless mouse to  get less space on the desk. It makes a laptop easy to carry and put aside without a risk to break a USB port.
The last important details is to get something as silent as possible. Working in a nice and quiet environment is important and mouse click from a co-worker could be quite stressful.
Looking for online shop for options, I decided to go for the Autley Silent Ergonomic Wireless mouse. It seems this product got check all my requirements.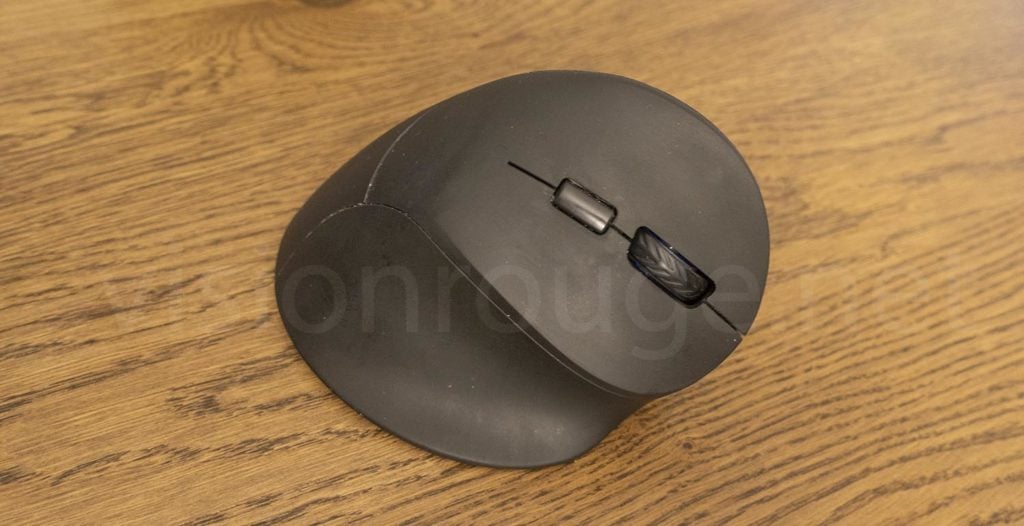 Shipping and Ordering a Autley product.
The Autley website is quite minimum, but it's suppose to be just a product display, reviews were quite positive on different website I visited, so it did not surprised me.
All the links on their website are actually been redirected to an Amazon seller. There is no physical shop and the phone number on the website is a simple mobile number for China.
All products I have tried to buy on their online shop display a "out of stock" option. The Paypal logo is there, but I'm not sure why.
There is no address or actual company name.

If Autley decided tomorrow to go for another name, it would take them one day to create a new website and brand image! That was a bit scary, but many review on Amazon where quite nice. Even Logitech reviews were less positive than for the Autley one. And coming from a defective Logitech will not push me to buy again.
All is quite straight forward with Amazon ordering and the product arrived on time as expected.
What in the Autley Ergonomic mouse box?
The box is extremely simple and there is absolutely no reference about Autley at all. It really like a 100% EOM product with not even any brand name on the box. The mouse is also with no logo or Autley marking.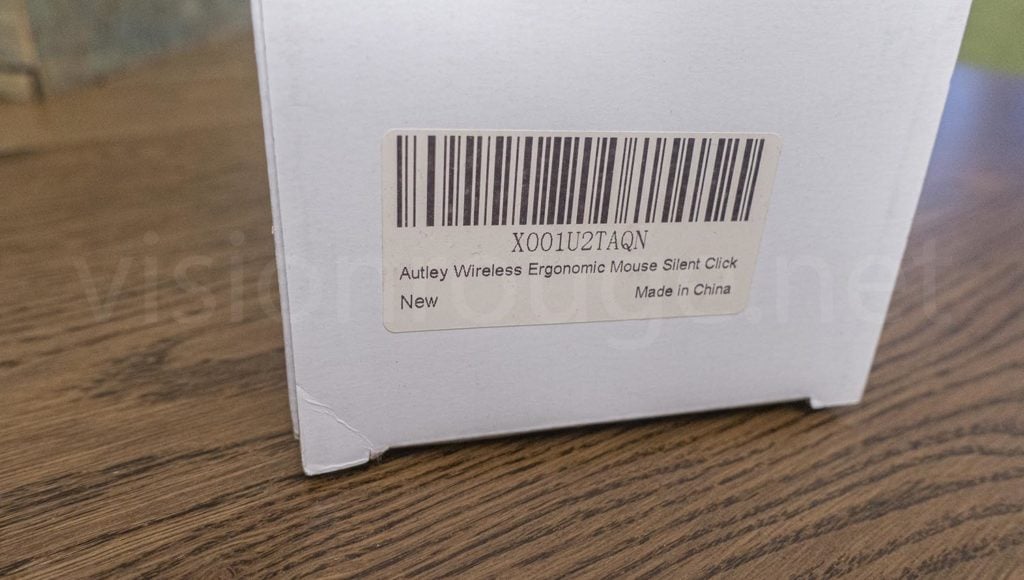 The battery is inside the mouse, and not replaceable. The Bluetooth receiver is nicely fitting the mouse bottom, so quite compact when traveling.
As the mouse have a battery; you may need to put in on carry-on for flying with it, but you will not be supposed to turn it on during your flight. With a removable battery, you need to carry the battery only and the mouse stays on check-in luggage.
There is no driver, neither on the box or on the website. I'm working under windows 10 and the installation was flawless.
A little printed booklet let you know the basic start with this mouse.
Autley Silent Ergonomic Wireless mouse review.
The mouse itself is fully black with a nice smooth plastic.
The laser under it, is red. A possible blue LED strip can be displayed on the side. When the battery goes low, the LED is blinking red instead of blue.
There are 2 buttons under the mouse; one to turn it off, one to light the LED blue stripe, or not.
Under the thumb are 2 extra buttons. One to go back and one to go forward during your internet navigation. I'm using the backward button quite a lot and almost never the forward button. These 2 buttons are not as silent as the left and right click. There is no way to modify the way their action as Autley do not have specific drivers.
Alongside with the clicking wheel, an extra button is there to select 3 possible resolutions; 800/1200/1600 DPI. It's actually quite useful when using Photoshop or other 3D software. By clicking, you can get more precise mouse position. But you will so need to move your arm and hand to cross the entire screen. I found it useful, but I would have prefer 2 position only, so you could jump from one to another. Here, you don't really know where you are and need to move to test how fast the mouse is responsive  to your movement. It's more a try thing. I was wondering why they did not make a led blink to show which DPI is actually selected, for example.
During the first 2 months of use; it was a real pleasure and I was quite happy to invest and trust this brand.
One note is the way the mouse slide compare to my Logitech. The wooden surface of my desk is perfect and I have no trouble using it, but on a simple piece of paper, the slide pad are not smooth. It may be good to check what kind of surface your mouse will be installed. I was ready to write a positive review at first.
Wireless and rechargeable mouse.
You can charge it with a simple USB- cable which is great. The charging time can be combined with the using time, so you are not waiting to get your mouse charge. Just plug a USB cable and you can keep using it. The mouse start to blink red when the battery is low.
Within my 2 months test; I have charged 3 time already. It's way less power than my old Logitech which lasted about a year. I have tuned off the LED blue lighting stripe as I'm not fan of such. This extra lighting will even shorten your work time. I would be worry using such mouse after 2 or 3 years of use as battery tend to not keep their full charge.
When the Autley mouse is not in use, it go to sleep. A click will wake it up instantaneously.
Charging it fully is about an hour.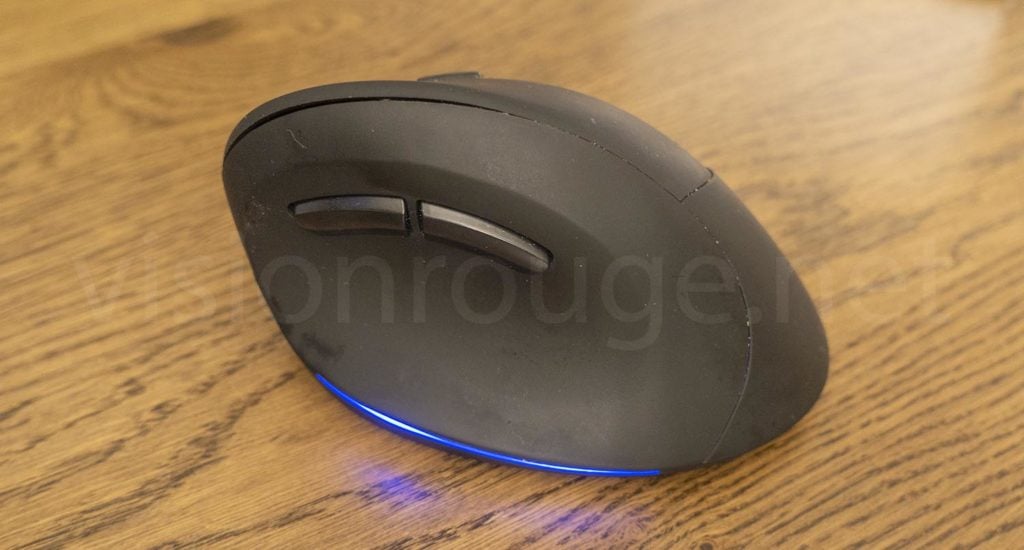 Is an the Autley Ergonomic mouse is ergonomic?
The very simple answer is : Yes!
it works quite well to remove the possible pain on your right arm. It was super easy to jump from a standard mouse to this one. There is no learning curve. The angle position do not change so much the way you are moving your hand. You just untwist your wrist.
The only possible remark is that you can only use it for your right hand compare to another mouse that can be used on both hands.
I found that it clearly helps me keep working longer than before.
The "backward button" is perfectly placed. The DPI selection is not easy to reach and hard to press as well as noisy.
The left and right click are super smooth and almost silent. This is the best part of the Autley silent mouse.
The scrolling wheel is also super silent and smooth to use. Windows let you choose how many line you want to scroll on the Microsoft windows 10 interface.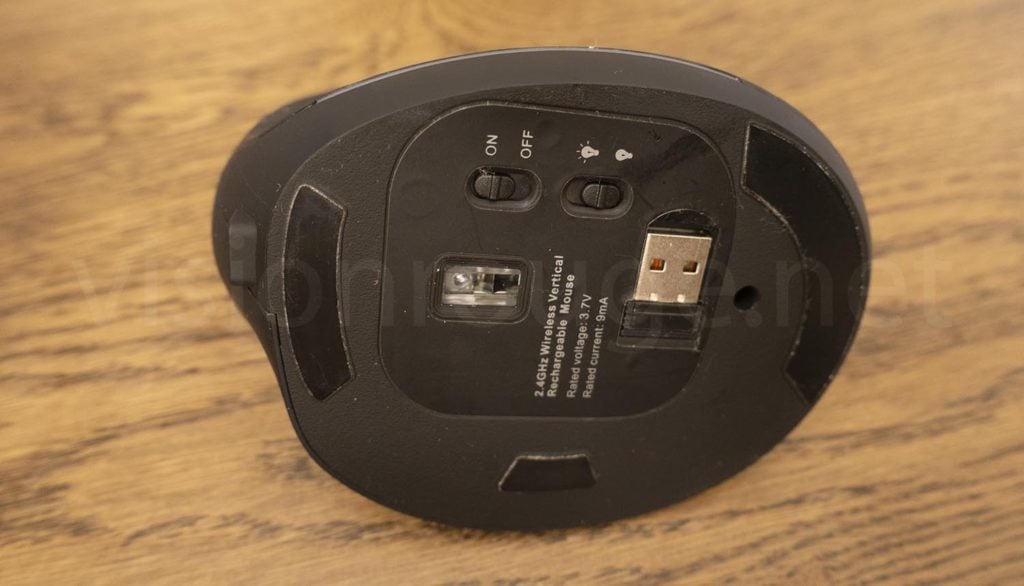 Ergonomic mouse with design issue !
The complain I will have are the extra buttons on the left side. It's a small issue as this is extra button and not part of a regular mouse setup.
There are two of them and you are suppose to use with your thumb.
One is clearly at the right place and easy to reach, but the second one is way too far. Even with my large hand, it forces you to move your entire hand to reach it.
I would have prefer that Autley designed to button on top of each other. So moving your thumb up and down would have helped reaching them without positioning your hand differently.
If you are on MAC, it's even worst as the two side thumb buttons are not recognized under this MAC OS.
The second complain is that you can't assign any function to these button. there is no driver oar anything to change the action happening when pressing them.
The same remark goes for the DPI selection button which is actually hard to press and noisy.  It's less important than the forward button as you will not change it every 5 minutes in a normal computer use.
Why you should NOT buy Autley Silent Ergonomic Wireless mouse.
Now; the awful true about Autley Wireless mouse…
The mouse failed me about 45 days after receiving it. The scrolling wheel start to be jumpy. When selecting a part of a text; I'm ending with the same problem than my old mouse. It's now impossible as a long press ends with disruption, or extra click make my selection disappearing. I can tell you that working on editing under After effect like this is impossible.
I have scanned Bluetooth for potential conflicts and found only my mouse is broadcasting, I have turned off all other potential emitters at home. Also, as all was working well for about 2 months, I don't really understand what is happening. It's actually getting worst day after day. The mouse is 10 cm only from the USB receiver. Nothing changed on my setup. The Autley mouse is fully charged. I have remove and install again the drivers. I also tried to put the mouse further or change to another USB port to test but without success.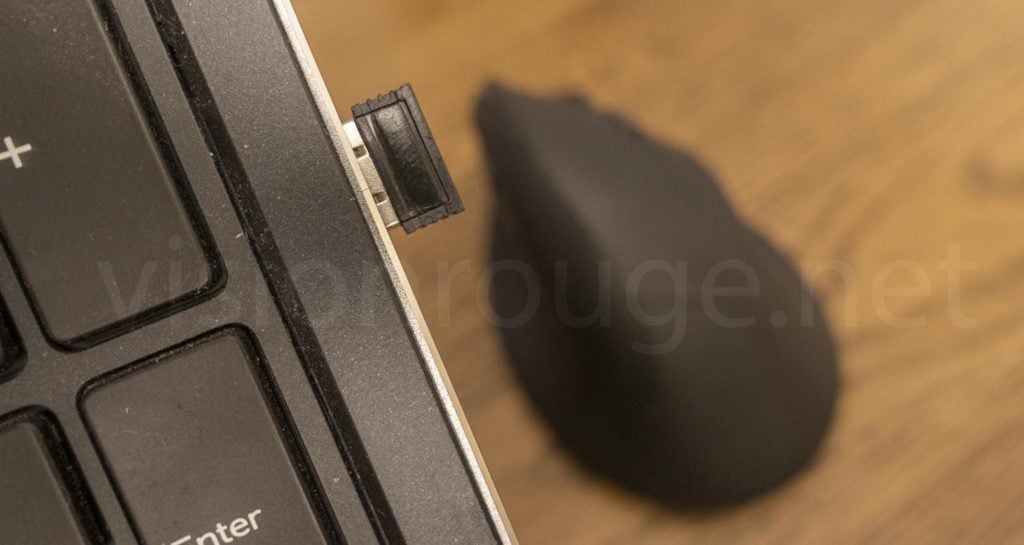 Whatever good part this product may have, it's look like a very cheap development and programming to see it failed after such short time. My Logitech wireless mouse acted the same, but after 10 years of use.
Contacting Autley to know more?
I have contacted Autley by emails and via Amazon shop. They came back to me in 4 hours saying they will send a new unit soon without any questions about my problem. I guess it because the product is supposed to be under warranty. Of course, it's not right to get such behavior in so short time. Even if they ship a new product, such things should not happen.
They wrote me that a tracking number will be sent later. After waiting 4 days without news, I wrote again. They now saying there is no stock, so the refund my purchase 100%. Well, great communication and customers care.
I still have a problem with this business model. If a product is defective, just refunding is an easy way out. I can't imagine going to a shooting and just refund the client if he is not happy cause my shot are not usable.
I have tried to test this mouse and fix it without success. Looking online, it seems jumpy scrolling may be from dust entering the wheel. I was not able to open the Autley mouse without damaging one sticker which hide few screws. If I do so, the sliding pad will also be damaged.
I have also tried to post a review, but my Amazon ranking is not enough to meet the criteria for such at the moment. So I'm writing this here to try to warn possible buyer about the way this mouse act.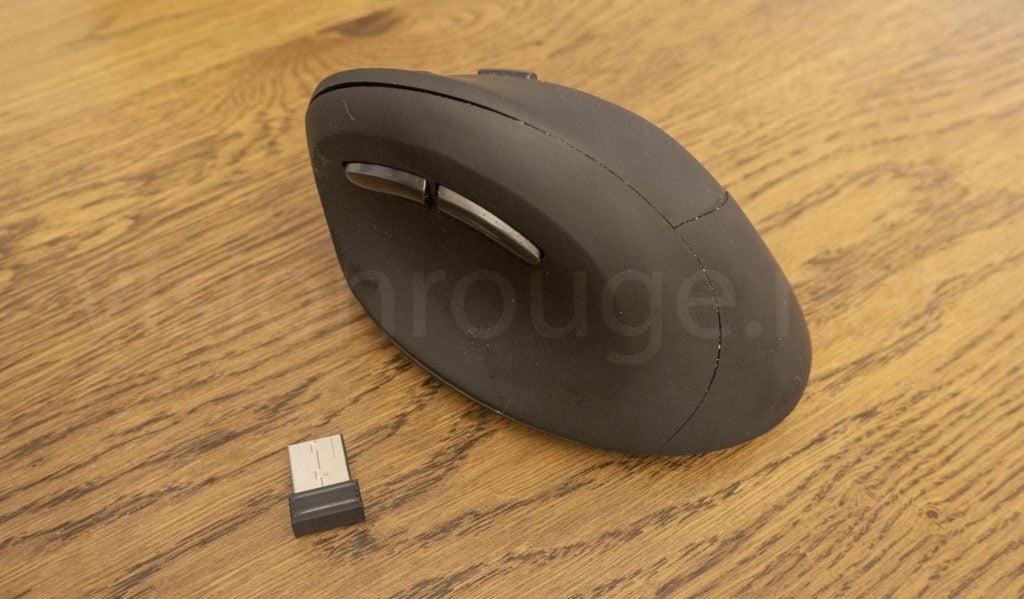 PRO and CONS of the Autley Silent Ergonomic Wireless mouse
There no so much point of describing the cons and pro in this review as you seriously can't use it after 2 months.
Working as video editor or 3D artist, I can't get any serious work done.
The only positive side is that and ergonomic mouse does remove some pain from your arm. But you may want to look other brand or select a wired mouse instead of the Autley Silent Ergonomic Wireless mouse. I'm now out for a new one and keep you posted on my finding soon.
Pro:
Silent left/right click as well of the wheel.
Smooth contact with your hand
Fast shipping.
Not too expensive.
Remove some strain on your arm.
Can select DPI resolution on the fly.
Great communication via Amazon contact.
OKela:
Decent battery life. Can charge and work simultaneously with a simple USB input.
Do not slide on some surface as paper.
Not so easy to clean if you are sweating a bit, the black surface can have some marking easily.
I think Autley is just selling EOM product, you may find the exact same one under other names. I found very similar for 4 USD on Taobao.
Cons:
Don't work after few weeks. Wheel is jumpy and click inconsistent. That's a big no go.
Non removable battery.
Can't program the 2 extra buttons.
Extra buttons do not work with MAC OS.