FS7 mark II vs fS7 or FS5, gh5, bmc, the fair comparison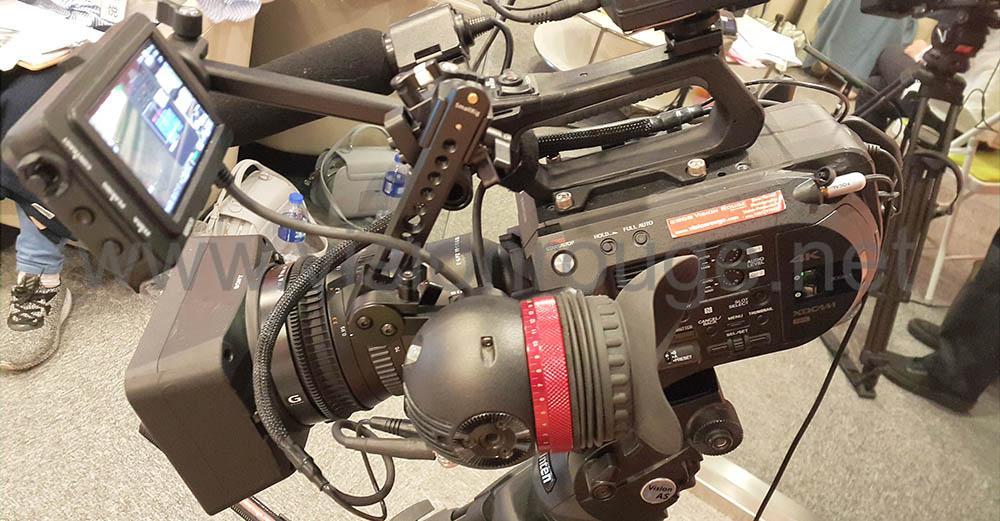 What should be your next camera: Sony FS7 mark II vs fS7 or FS5, gh5, bmc, …
You will find plenty of blogs with the technical differences between these cameras, but what does it mean in real life? ( for real users and not just specs readers).
I have tried here to talk more about usability than just specs as corporate shooter.
(The current 4K offers on May 2017).
It's fair to says that the offer to shoot broadcast ready 4K videos these days are actually quite limited.
I will talk here about few camera and explain why it's options to worth considering. (If you think a phone is an option, you are not on the right website)
Black Magic Design Mini Pro (not the mini)


The new upgraded version WITH the ND internal filters finally put BMC to a level of a camera you may want to consider as you can now shoot in more environments without the need of extra cage with mate box or screwing filters. It's still a 4.6 K sensor, giving you sometime bit more to stabilize. Unfortunately, the very limited low light capabilities and the absence of recognition from the market put this camera in a very special niche. Something worth considering if you are a filmmaker on your own and always able control lighting. Also the very small sensor size also limit your creativity as the lenses offer in the wide range or fast aperture. It will be very hard to get the same look than a Super35 or even worst : a full frame camera sensor.
This is a no go for me as I'm working on assignments and my client need most of the time an extra shot from China and I need a broadcast approved camera but I have few friends who switch for the mini Pro getting very happy with the Mini on past projects.
There is a special mention for the cheapest way to shoot 6K for now is to go for the back magic pocket camera. It's available for less than 2,000 USD right now following this Amazon link. ( https://amzn.to/2TkYw8Y )
But, again, this camera is a no go due to its codec and form factor.
Canon C300 mk2.
The huge disappointment for a lot of cinematographer after the NAB 2017 that nothing came from Canon to fix their camera.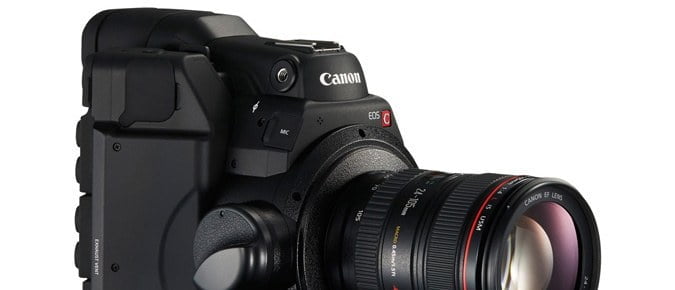 The C300 is my favorite camera but is limited to full hd, not even 50p. The picture out of it is just stunning, it can use Canon lenses without any adapter and sill very compact. Batteries lasted forever and used very cheap recording media. I also loved to be able to strip the camera down and go for b roll with the EVF on the body only.
Canon really didn't follow this amazing feature with the C300 mk2. New cards, new batteries, and did not really improve the overall built quality (still better than Sony) and a larger body (and ugly). Many hot-shoe just get damaged too quickly. The absence of 50p or higher frame rate in full hd for such a high price just killed it.
The market quickly realized these flaws too,and it's very rare to get request for 4K with a Canon these days. I guess and hope something new will come quickly, but Canon policy is not to kill a model with the MK2 as Sony like to do. They will need first to drop the price of all their models in order to make room for a 4k model with 50p fitting market prices driven by competition. I seriously think the pre-announced C200 may not fill the missing gap in Canon product line. Canon never presented a product killing the existing one with lower price as Sony is doing time to time.
DC-GH5 from Panasonic.
I have included this model here, just to get ready from the comment section.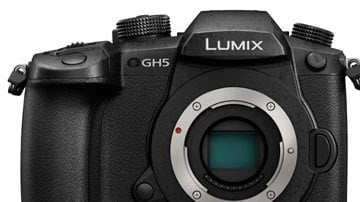 This is a picture camera with videos capabilities, not the opposite. No ND filter, small sensor size and no broadcast accepted are the biggest complains.
The announced hight bitrate is nice, but still just a characteristics needed to be checked when available and compare to the market at this point.
The addition of a nice xlr module or a metabones speedbooster is great and i can see a great b cam for gimbal use. Nothing more. (Sdi output ? ND filters ? time-code…)
There is no way to get fast lenses for shallow depth of field as the sensor is smaller by design.
I wish Panasonic announced a camera body with this sensor as it's seems to be the case. But the real availability may just be in 6 months and the fact that the VariLite camera from the same brand makes me think they will also not kill their broadcast model with something half of the price!
Sony a7s or a7r2.
This is a very special camera, in a way, similar to the gh5 offer. It's still a picture camera with video capabilities.



You also have a xlr module, and also need to screw ND filters, but the sensor is way larger, offering you a very specific look on affordable lenses . It's also have very specific low light capabilities or auto-focus with few lenses.
The codec limitation is what will still keep it as b camera or uav/gimbal setup.
The A7R2 is the one to choos if you can as the sensitivity at acceptable level is the same, but you will have a way better auto-focus and also an amazing picture camera (and loose the full frame 4K shooting, but Metabones can help you…)
Now; the big fight; PXW-FS5 vs PXW-FS7 from Sony.
Spoiler first, FS7 is the winner… Even with the new Sony FX9 in the game.
On the paper Sony PXW-FS5 is an amazing small body with 4K capabilities (even raw, for extra money ) and should fit all your needs, but, on real life, there are so many downsides, that going for the FS7 makes a lot of senses if you are shooting 4K.
The first limitation come from the software and is THE no-go, period. I was quite surprise to see it when I had the camera in hands for real compared to the love I can read everywhere. I guess the specs look nice, but the fact that Sony wants you to use the larger model for pro work push the designer to limit the use and cripple the camera.
The fact that the screen is blacked out each time you are using the EVF, or the lack of options as external monitoring output really put this camera as a single operator setup. Even a interview setup is tricky to get if the sound tech want to check levels when you are approaching your eyes from the evf to check focus.I did also a work as a director, and was not able to check what my cameraman was shooting each time he was using the viewfinder. I could have added a screen, but it will kill the size and weight advantage.



The form factor appear to be great but it getting very quickly hard to strap extra recorder or screen if you want to upgrade the recording format.
And this is where the camera lose all interests: the limitation on the 4k internal options.
You will have the same results using a cheaper A7s (full frame sensor, low light, cheaper ) than a FS5 out of the box; adding a XLR sound input module, a external battery and a nice cage on a A7 will almost give you a FS5 for a fraction of the cost.
This camera is a great full HD camera (10 bit 4.2.2and slow motion ) but a very poor 4k camera; mainly due of a only 100 Mbs codec in 4K. On a computer timeline, it's days and night compare to the one from FS7 in 4K if you need any color correction.
Also XAVC-L is way more demanding on your processor than the less compressed XAVC-I from FS7, so any compression or export will take way more time to get done.
Yes, you can buy software options and plug an external recorder, but you loose the small form factor and reliability with a need for extra plugs, charger,batteries, cables and price… You can explain me that it's something you may be using on other configuration or for upgrade, but experience shows that everything get upgraded. Your recorder will be old as soon as a new recording format or a 4.6K output from your newly invested camera. So Put all these parameter in line when thinking about saving money.
Also, the final view of your footage will be seen only on your recorder, (not on you EVF) which makes it very hard to get a rig balanced. What you will see on Sony screen will makes it hard to expose or focus on a ISO locked s-log profile. Clearly something you don't want to deal on a long and tiring run and gun day.
The nice Vari-ND filter is what everyone is talking, but not so important compare to the lack of broadcast codec in 4K.
And last, but not least; The FS5 do not have the MPEG HD422 recording mode ( 50Mbps, MPEG-2 422 ) which is the one introduced with the Sony EX1 and EX3 series.
There are still plenty of TV asking for this format and having it on your FS7 will allow you to go and shoot for TV news. Even if some codec are quite similar in the FS5, quality wise, most of TV workflow do not accept anythin else. This is quite a deal breaker if you want to work for news!
You can buy the CBKZ-SLMP upgrade from Sony for a extra 500 USD, but all these upgrades start to cost you a lot!
Now, the only left is the FS7 range with now 2 possible models, The mark 1 and 2
This is for sure some extra money to buy these, but it's also extra jobs and more clients for sure.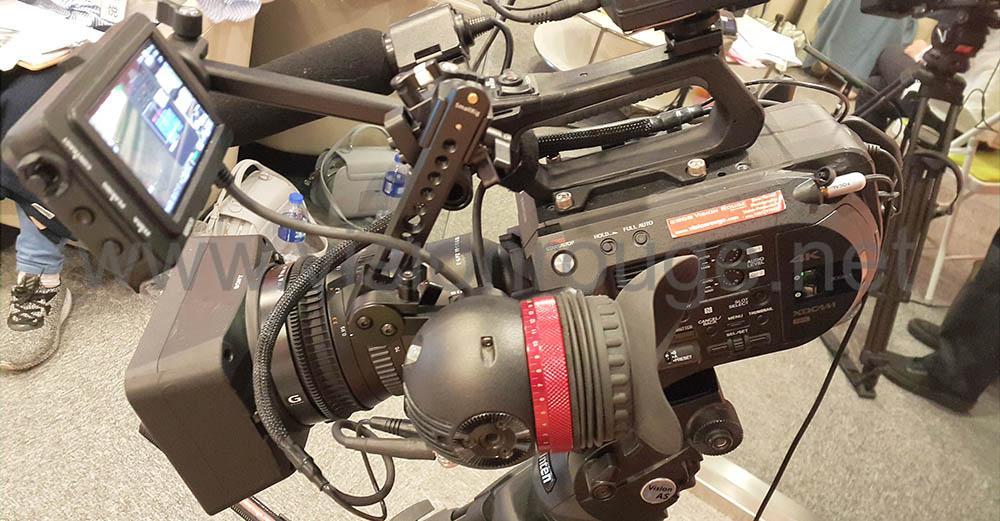 What is new on the FS7 mark 2 (or not.)?
I would have dreamed Sony did a bit more than few tweaks on the FS7 mark II. you can check the main differences between FS7 MK1 and FS7 MK2 here.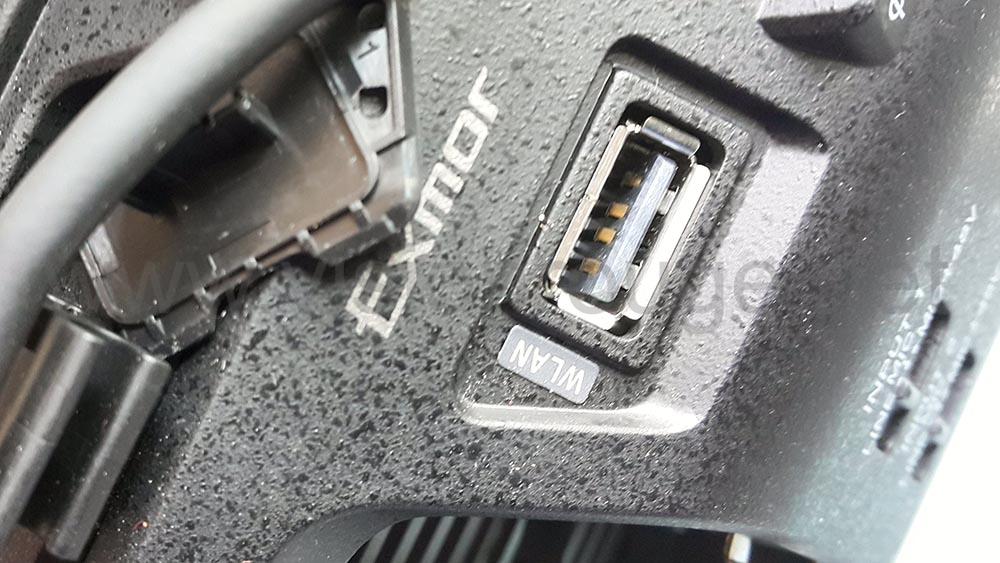 The plug cover on the USB GPS module will again be lost on the first shooting.
The small jack for the hand-grip will still be super fragile.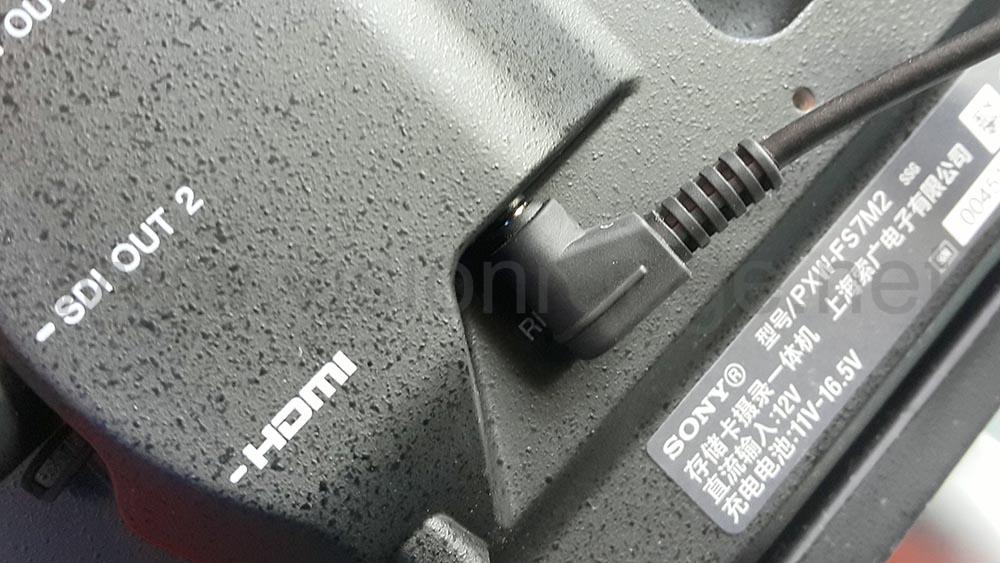 The locker on the hand-grip look as weak as before.
The menu are still a bit slow to respond. Nothing as the first version, but still long way to get as responsive as Canon's one.
What's new.
The extra extension on the grip is good, I wished the went further as on the Shape one, push a button to lock or unlock it, so able to quickly put in a bag or on a table.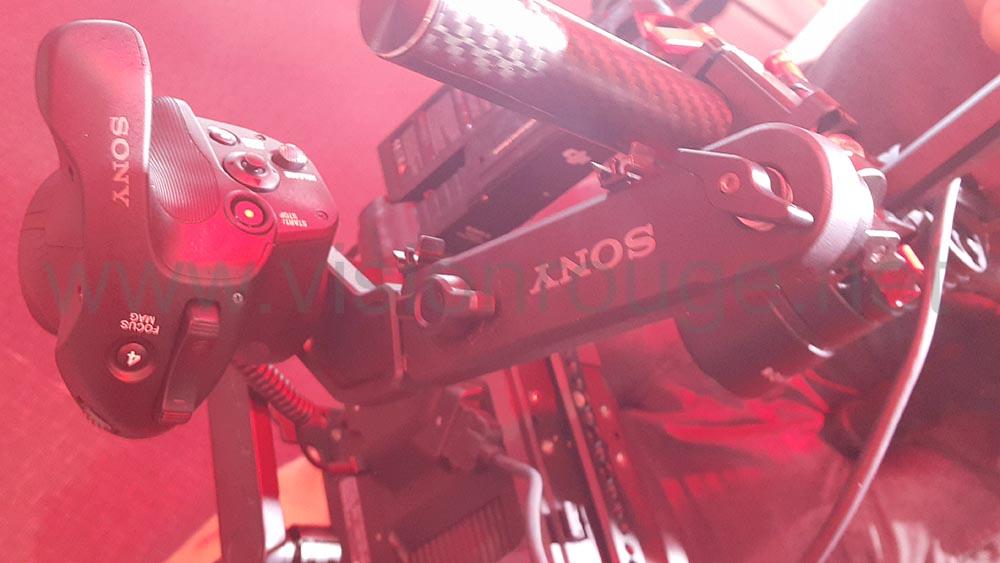 The door for the sound level is better and easier to open, and yes, the QXD card access is much better.
The small green led around the power switch is also great.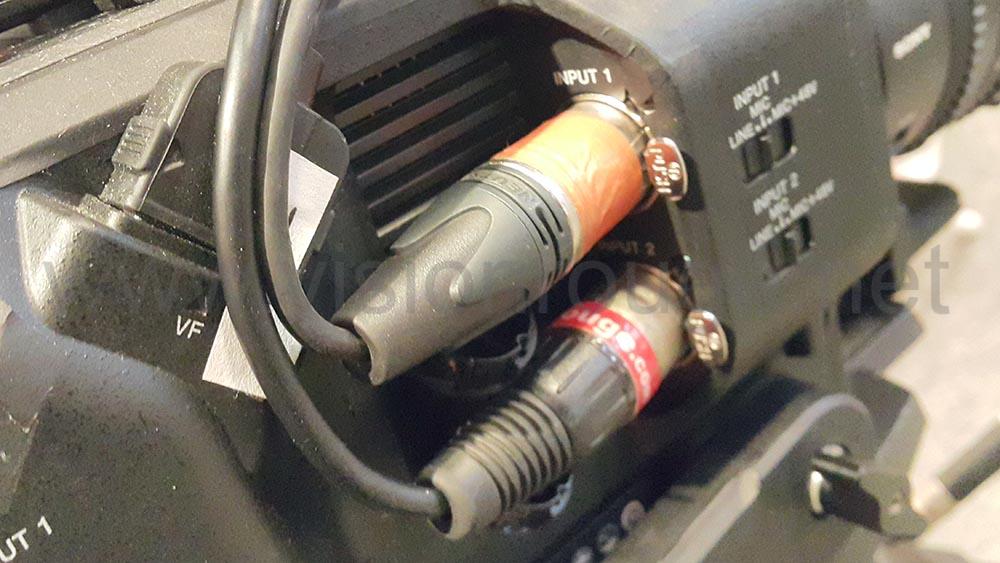 The XLR plugs are still hard to disconnect as well as the SDI. I don't get why Sony didn't give a 10 degrees angle as on the f5 or F55 to make sure it doesn't follow to close to the camera body.
The mic locker system is fantastic, so many time, the top mic holder is impossible to get on regular camera bag and the first to be damaged. The fact that you can now unlock it or putting it in reverse is very useful.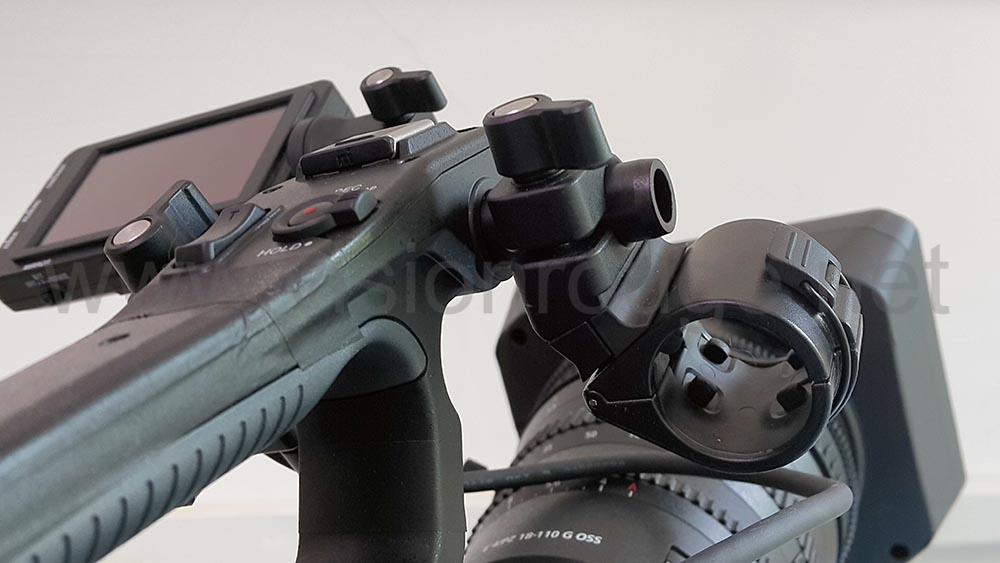 More customs buttons is great too as Sony menus are not so great (and still slower than Canon one).
The screen locker is now also fixed with a non-twisting one, but you now have 2 lockers on it, making it bigger and sometime confusing to unlock. I still prefer the new version for sure.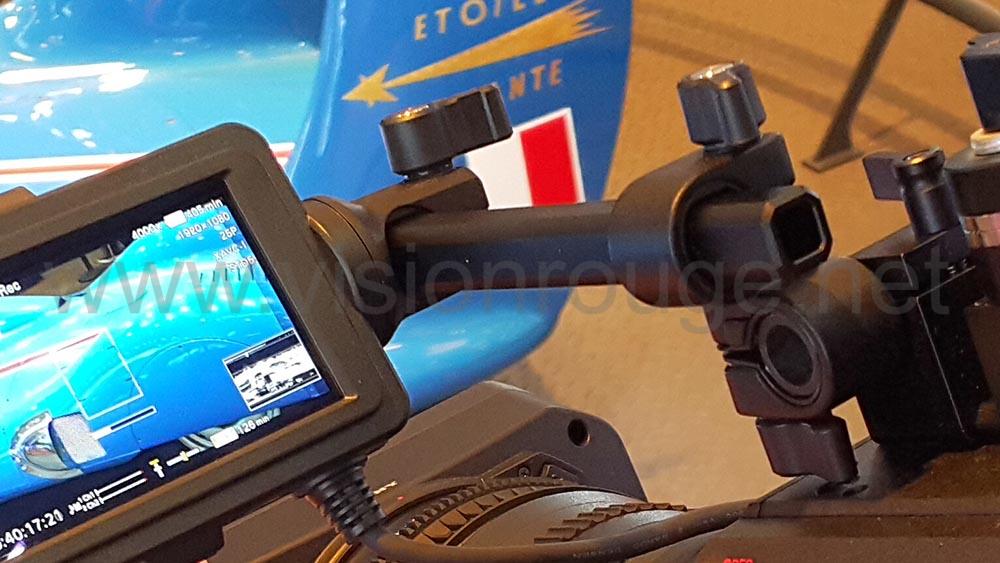 Now, what i wish Sony didn't made that complicated is the lens locking mechanism. Seriously, there is no ways to get it right without any training and even so, one hand operation is not possible anymore.


This is a big surprise.
If you are using a metabones and Canon mount all day, it's fine. But locking native Sony lenses is just something to plan if you are alone. You will need to put the camera down to get your both hands on the swapping process. Something hard to do in a rainy day with limited room on the floor if you are handheld.
I also have the cine version of the Metabones speed booster and they just deigned their EF locker the right way.
Buying something expensive is painful only one time at the shop counter, but so much pleasure on everyday use and no more question on packing your bag or what you should buy next: It's done and it's working.
Another point for existing FS7 owners asking if moving to the mark 2 is relevant. To me ? No. There nothing so new except the lens locking which is more a trouble. If you have a nice way to get your money back, yes, but don't expect too much by switching version.
The way the vari-ND is working may also surprised you. You need first to put ND1 and the vari-ND starts from there. It do not start from 0.
I run only twice in my experience where Vari-ND should have been the right answer.
Once to get a specific shutter speed and iso but the ND wheel shows to strong steps to fit the client requested specific aperture.
Another time was a interview situation outside and a cloudy changing sky. Vari-ND could have helped instead of changing iso range.
You can still screw a vari-ND filter in front of your lens anyways.
The very few differences between the mark one and two didn't create also a huge drop on reselling your camera which is a nice move from Sony.
In this other post, you can also see how to pimp your Sony Fs7 or the lenses to work with.