Best lenses for your Sony PXW FS7 ?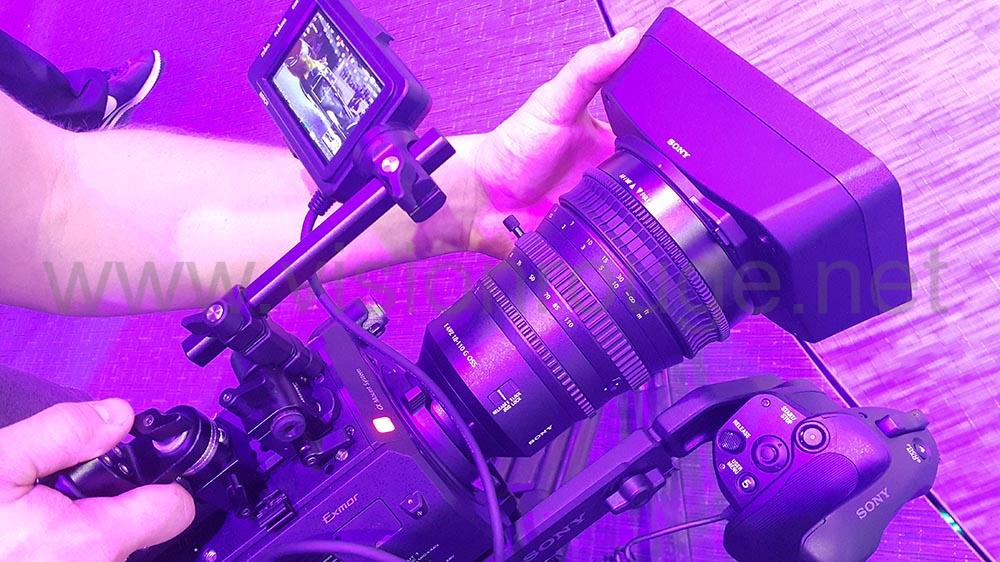 Looking to invest on some glass for your FS7? 
After confirming that my 4 years old Canon C300 was not getting so much success on current 4K market, I first did a quest on the existing 4K offer. As the only clear winner was a Sony PXW FS7, the question of my existing lenses and how to use them got very important. Here are few tips and ideas and final buy to switch from one brand to another.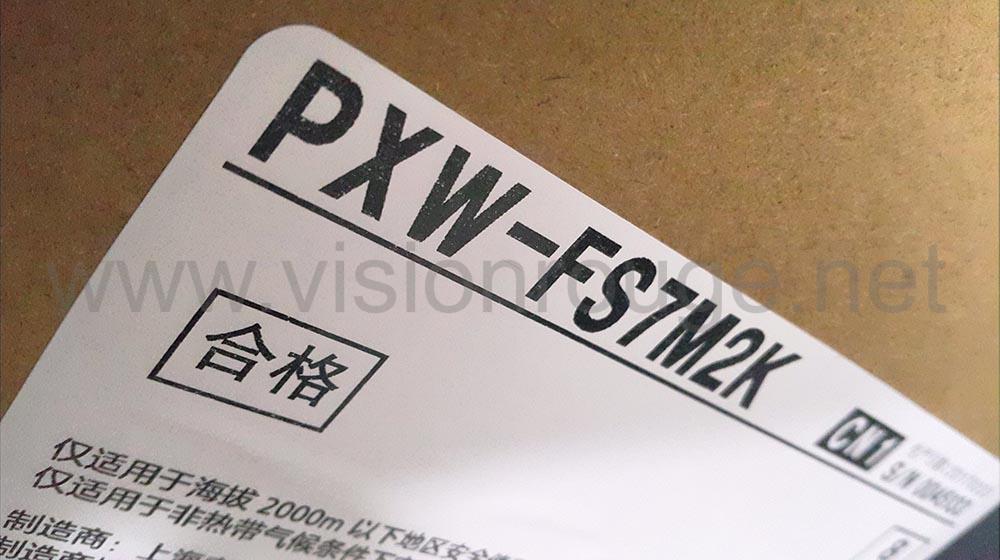 As many, I have started to get very nice lenses coming from my photography assignment and was very pleased to use them on video setup. Being a Canon shooter after few time with Nikon, It helps getting lenses system compatible with almost everything.

Going for L red ring lenses is almost a easy choice: larger optics and so ring to get more precise focus. Also, As 4K is less demanding, a superb photo lens should be optically amazing in video. You invest once and you can go either for video or photography assignment without downside (maybe the weight).  Previous video camera as Sony Z7 was already coming with a swap-able lens but the offer was limited.
The great absolute advantage with the Canon lenses is that they all displaying, in a small windows, the focus distance and are mechanical. It means that you can actually use this to check your focus almost just by looking at this windows. Believed me, when some days getting longer, such information are a good check on the focus accuracy.
A lot of Sony lenses are only drive by wire, meaning that a manual focus is impossible if you are using a follow focus or the manual way consisting of focusing to your subject, until you are losing the focus again and going slowly back to make sure you know the deep of field at this aperture. With most of Sony lens, there is no indication on the focus distance and moving slowly or fast on the focus ring give you different answer for the distance traveled by the ring. It may be good for auto-focus shooter in photography, but remove the full Sony range on my way of work. This is a no-go feature which simply wipe the entire range of possible lenses from Sony for manual work.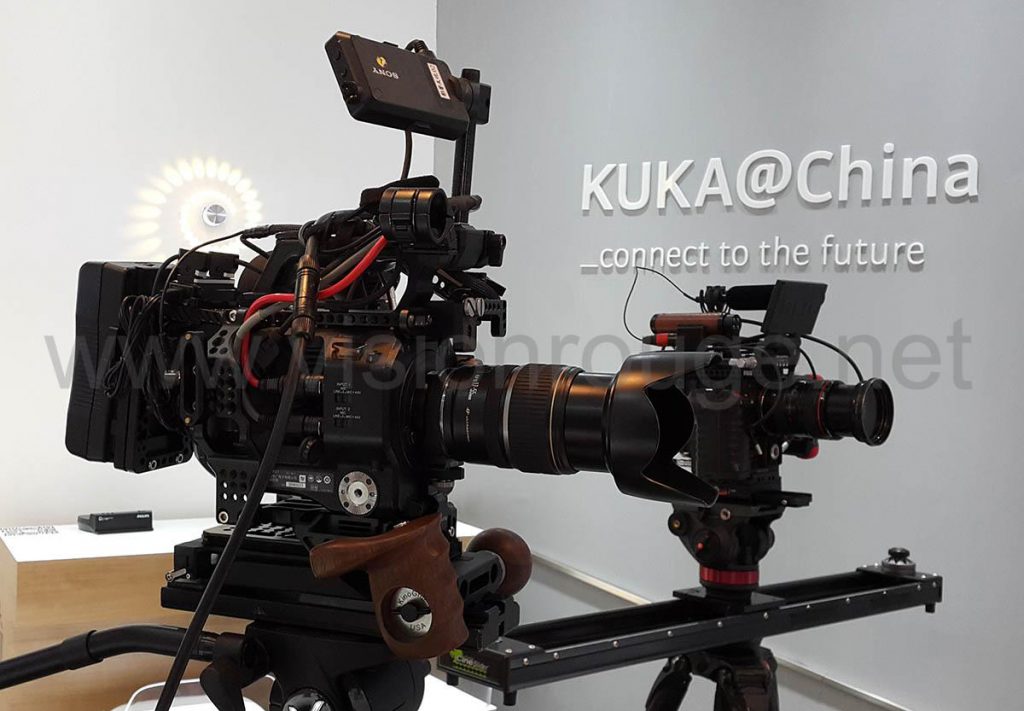 The offer today is either to keep going with many canon lens and a Metabones (most of the time; faulty at least one per day), going for the Fujinon cine lenses range for Sony, or the possible CINE PZ SEL 18-110 (Sony).
As reference, my everyday setup on C300 was a Tokina 11-16 2.8, Canon EF-S 17-55 2.8 IS, and Sigma 50-150 2.8 IS, and few fast prime for interviews.
None of these are considered as great full frame lenses but are the most useful range. This means that you need to buy new lenses anyway if you are coming from a photographic background. Their optical quality is great for full HD for sure. You may argue that a 24-70 2.8 L is a great lens, but I will answer about the absence of IS and being way heavier with a metabones. The 24-105 4L is ramping so much that I don't understand people happy with it.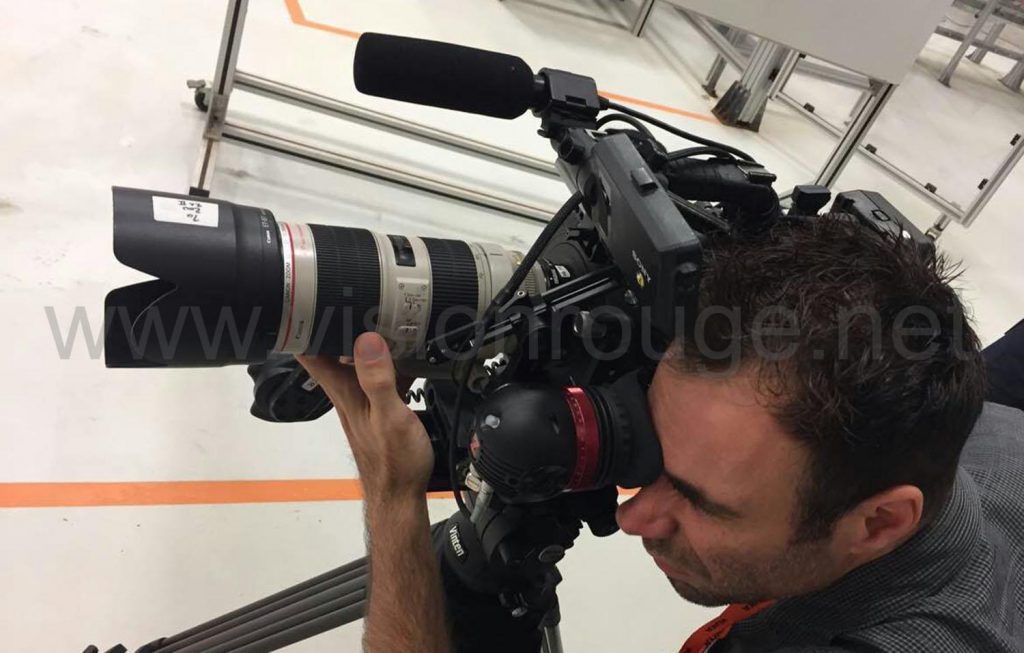 If you would like to get the options on mount open, a more expensive cine lens from Canon is also available since few months.
After struggling and putting all pros and cons, I made the right choice buying finally the Sony one, here is why:
The Fujinon (18-55 MK) almost got me with a nice price and look, but the absence of servo control for now, the lack of stabilization and a limited range killed the main advantage of its fast aperture and macro function. To get the equivalent of Sony range, you will need almost the 2 of them (18-55 MK + 50-135 MK) and the middle 50-55mm range is the most useful. If you are always around this area, changing lenses on a new mk2 is almost impossible without putting back the camera on a tripod or the floor (I only have 2 hands myself Mr. Sony, sorry) and so chaging lens will be quite not possible.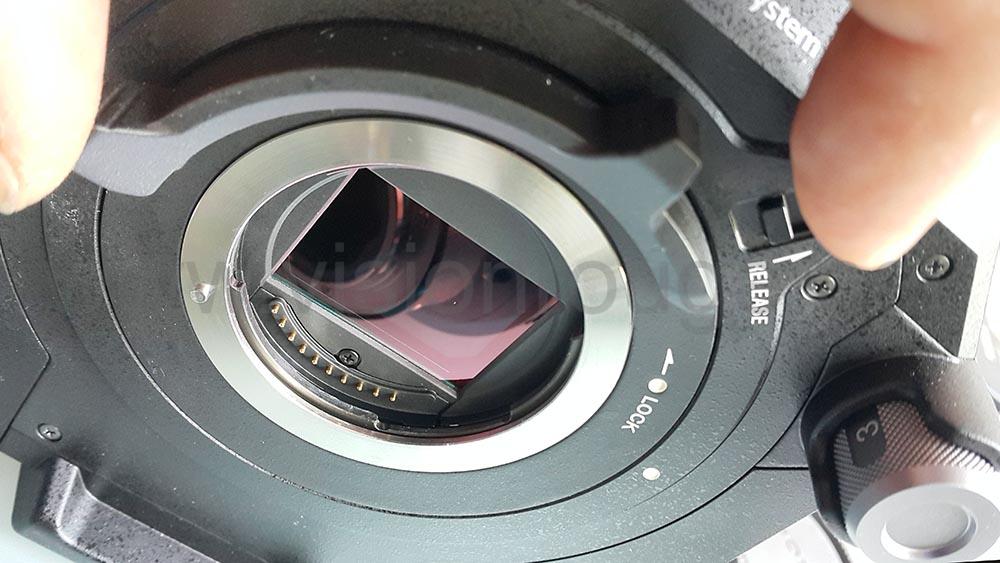 I'm in a no need for auto focus, but it may be a life saver one day.
The Sony aperture is not super fast but perfect for a zoom run and go, exactly what I'm doing on a corporate assignment.
The Canon cine zoom 18-80 is still more expensive and with a limited range too. It do not have a precise focus ring making a half cine lens for a half cine lens price, but you end with missing this half all the time.
On the Sony SEL 18-110, the focus ring is manual and the zoom is quite responsive even if drive by wire. There is still a delay on the zoom information on screen, but I can live with it.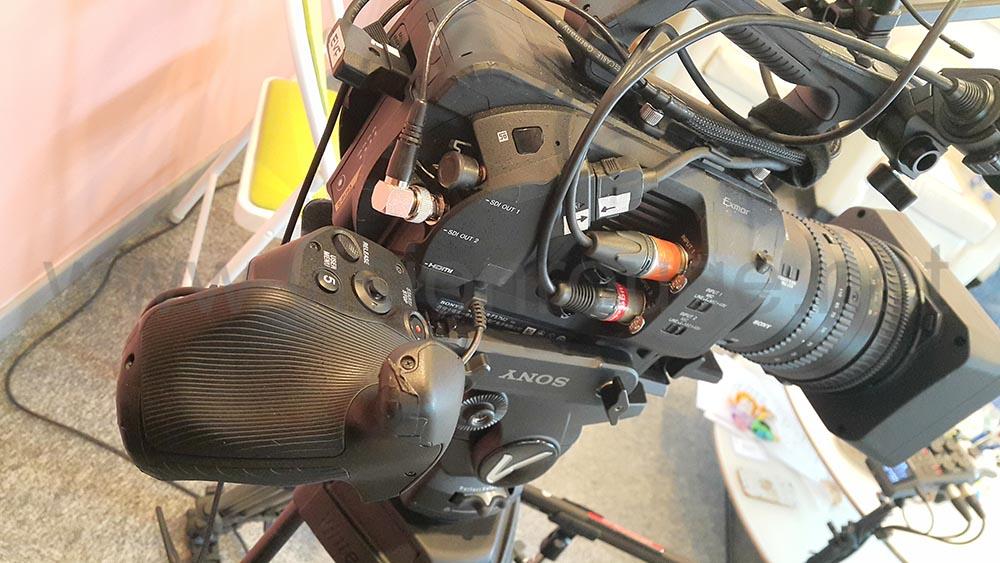 As the servo can be controlled with the existing hand-grip, this is too many advantages over the competition if you own a Sony camera. In this setup, I was able to pan and zoom with just one hand for a very responsive answer in a group discussion. The Fujinon don't have a servo, and the canon servo is not compatible with Sony remote system, of course.
On a Sony FS5, the small camera form factor is more another disadvantage, and so a reason to go for FS7 instead .
I like the closing lens cap, making it safe each time you put in your bag or a dusty environment.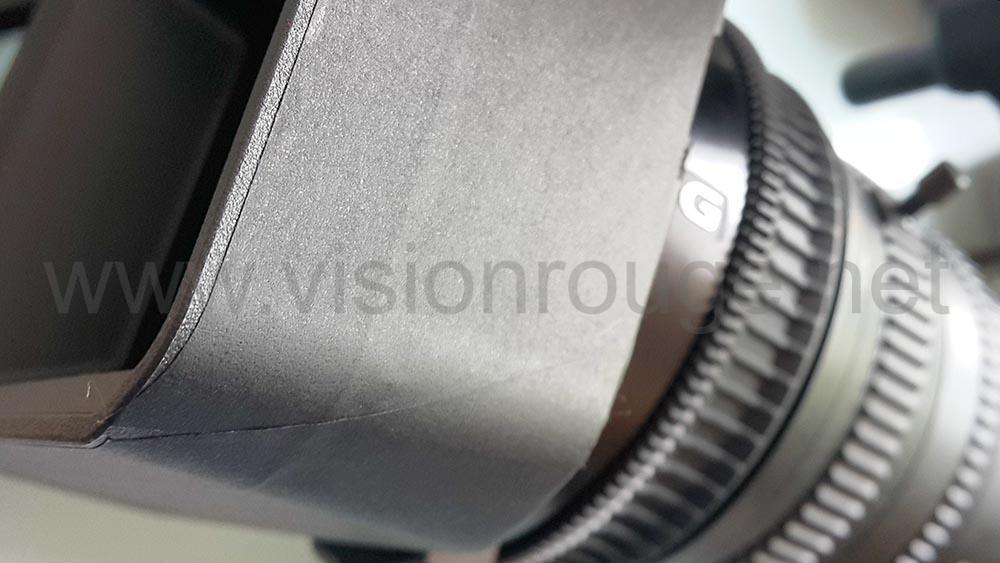 Feel free to protect it with some masking tape!
The last advantage is that it can be powered directly by the camera, even a Sony A6300 is ready for the job in situation you want to go for small, no need external power as for the Canon.
I only wished the Tele-converter Sony 1.4x could have work with this lens.
Having a 18-110 range zoom on the Sony, parafocal without breathing is just a game changer. Ask yourself how many times you are switching lenses in one shooting day, putting your lenses in your backpack, with possible dust on the sensor ? How heavy should be your bag ? To get a so so results anyways with lens designed for photography. The aperture control switch on the FS7 is still not accurate with metabones and Canon lenses, btw Mr. Sony.
Yes, it's some money, but not so much more than all the photos lens to cover such range.
People may argue that a Metabones + a Canon 24-105 4L gives you a similar range, but the ramping on this lens is just not acceptable for work as a zoom.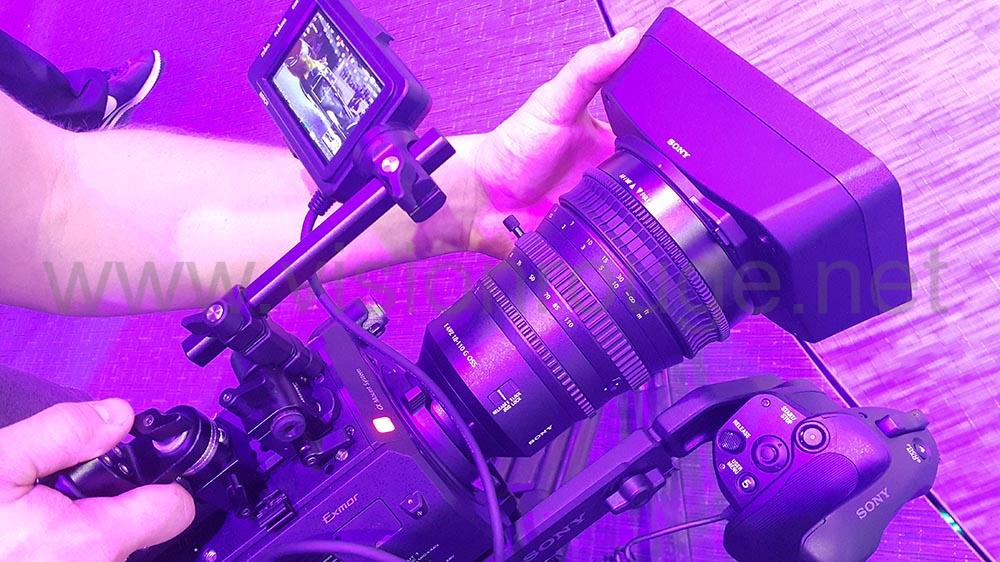 The last advantage is the final look of your rig when you have your client in front of your camera, and the compactness of your bag too.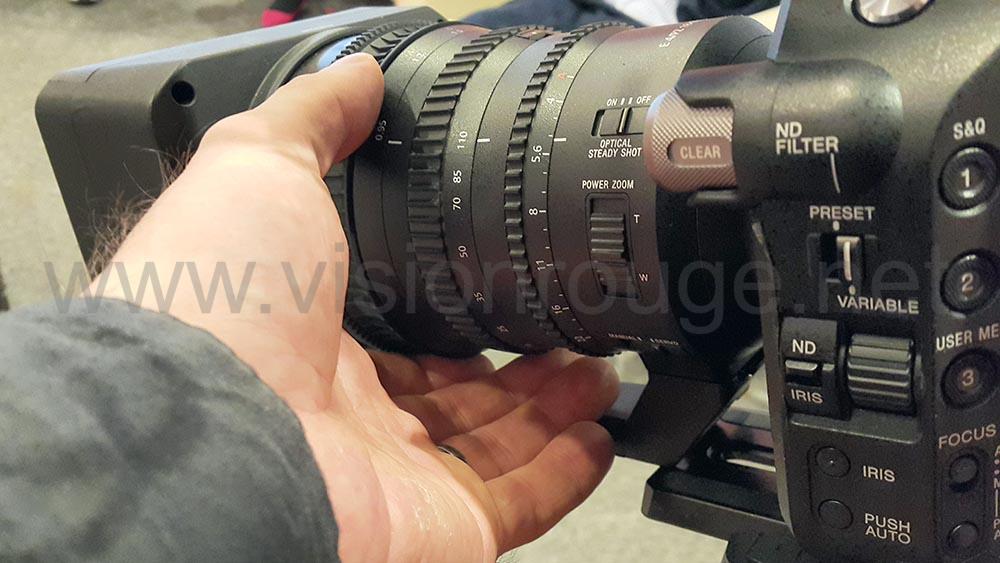 I'm using the lens holder to rest my hand during long interviews, ready to focus if subject move!
I also bought the very simple 10-18 Sony f4 super wide angle. As all stupid Sony photo lenses, the focus ring is not accurate as it's all drive by wire, but less a trouble in a f4 wide lens, almost all is in focus anyways.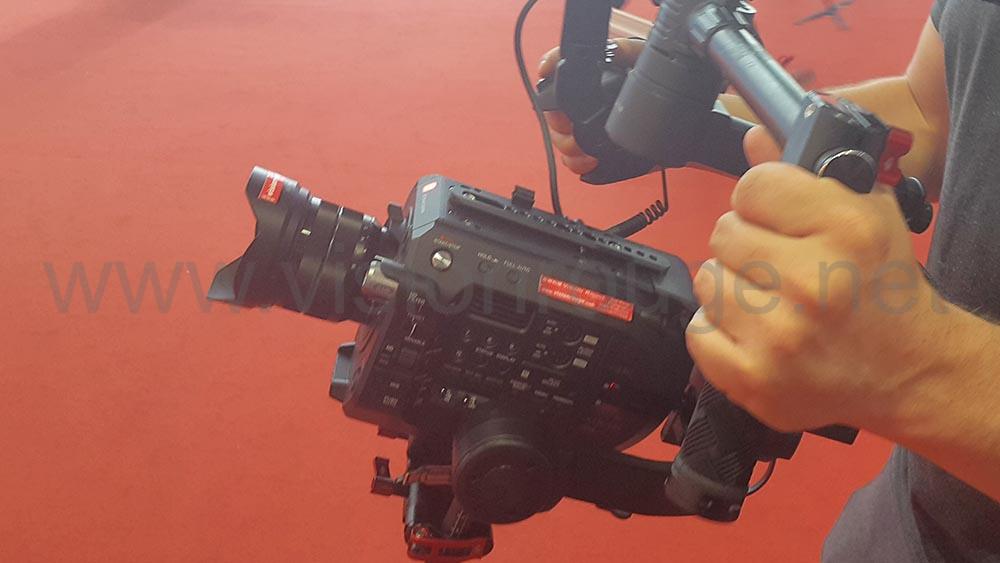 It's a perfect fit with a Ronin m as showed on this other post. It's short and super light!
Now that the zoom run and go is covered with just 2 lenses, I also invested on full frame sigma Art prime and with a speedbooster is able to get this full frame look when some specific shot are required.
These 2 sets of lens are simply great. I wish I bought these earlier as it really ease my work.
In conclusion.
– When buying a camera, the question of the lenses and the kind of shooting need to be answered together.
– Each camera have a very dedicated lenses set to work with. Don't think too much on the possible futures changes and buy what you need now.
– The lens mount or the prior lenses you owned should not refrain you on switching system.
– Buying the FS7 MK2 with the lens is cheaper than buying them separately. (main advantage to jump there)
– You can go for second hand market to sell your old lenses.