I have tested for you: Smallrig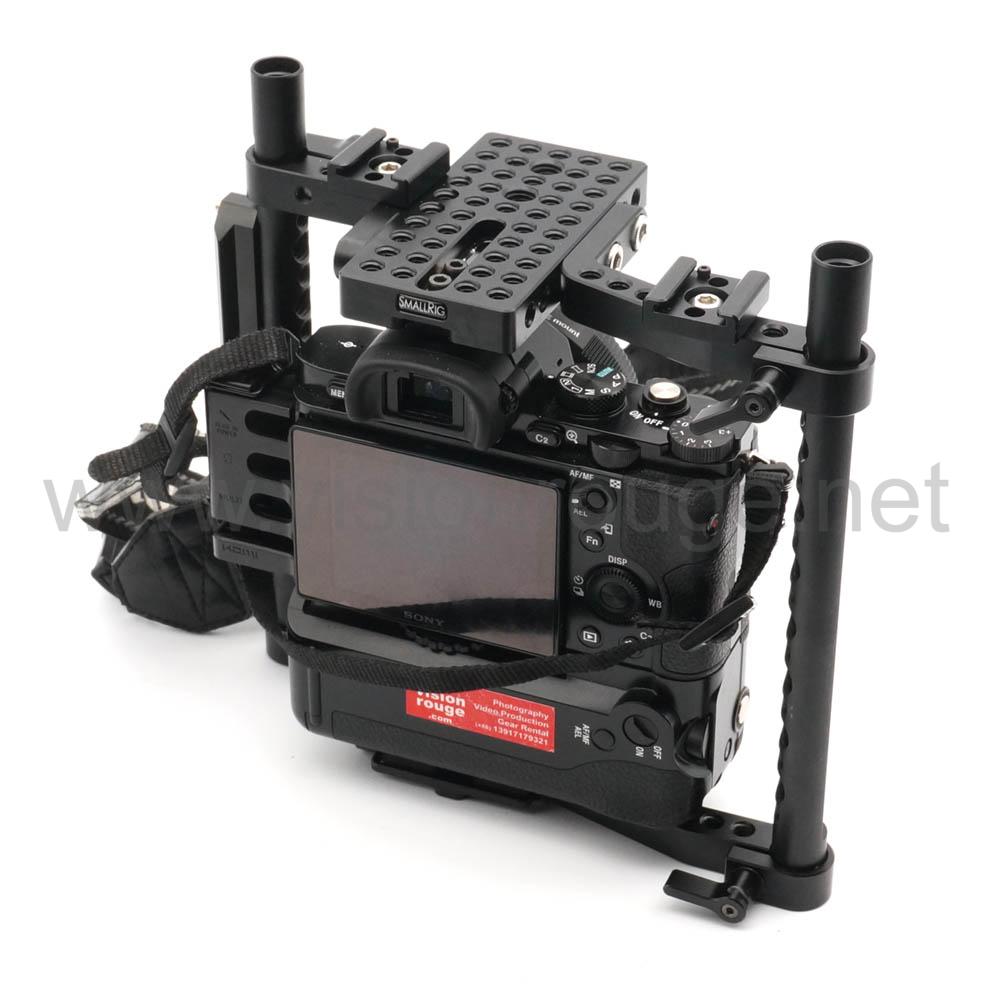 Smallrig is a newcomer on the wide Chinese copycat rig designer.
Where Chinese brand as Tilta, Movcam or Lanparte are getting better of designing specific rig and keeping price high, Smallrig is more a lego provider with a very strong inspiration from WoodenCamera and completely affordable prices. They have a English website and great email feedbacks. They are open for suggestion and part of their store is a "co designed" section where you can suggest different new design.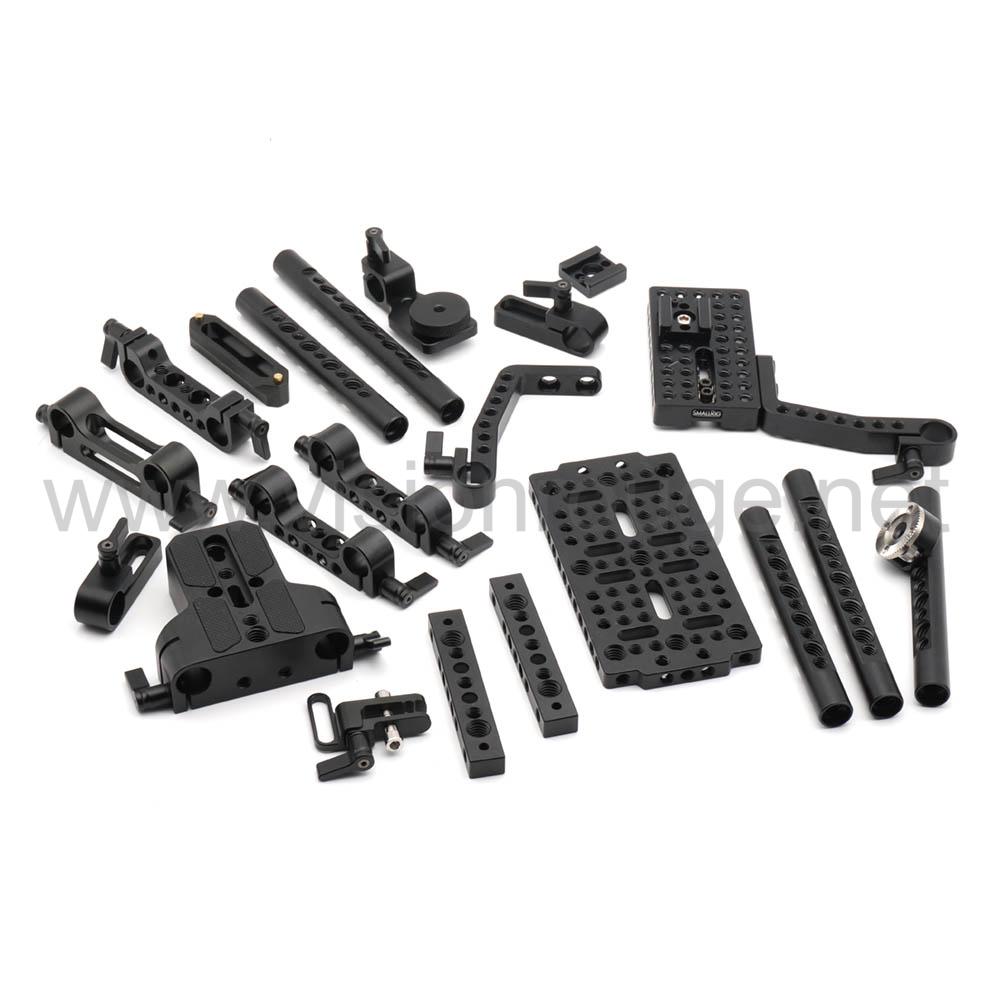 After trying few Chinese copy and completely unsatisfied with them, I bought Redrock micro for few years, switching now to wooden camera. But with Smallrig in the race, I have to say that I am very pleased with their design. I currently have the C300 top plate on my EOS shoulder camera rig and super happy with the results.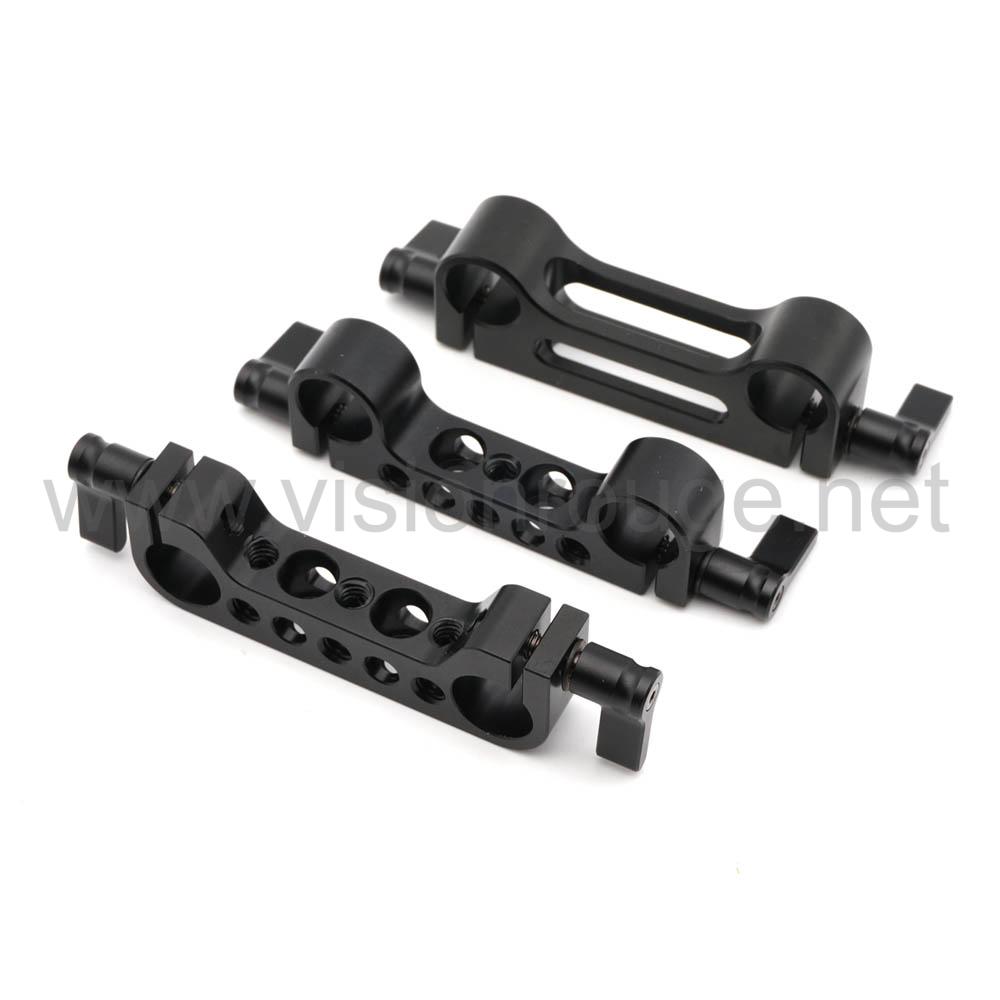 Cons and Pro.
Redrock Micro is strong and solid; very solid, I thought it was the right choice for simple and heavy rig. Build like a tank, I loved to be secure and safe on large camera rigs. But it may be even too heavy and not so well designed for lighter camera. For example, the canon C300 cage is just a brick and the C100 cage is even a nightmare to assemble and do not even securely lock the camera handle. They decided to keep the C300 cage and adapt it to the C100 by adding few small part that you can easily lose on the set and need 4 different tools to build! Their handle bar got lose also after very few uses. After few emails to them without any answers about these issues, I decided to look for something lighter when it come to use lighter camera. I will not buy anymore from RedrockMicro anymore for their complete lack of respect for their customers. You can't have so high prices for something which may damage your camera without even keeping it locked and have nothing as answer to your customers.
I so moved to Wooden camera gear and they juts fits my needs so I went to order few cages. Unfortunately, it was a bit the same at the end; few screwing design were not too strong and even a design mistake on the Dslr cage that I have to glue to make it static. Again, the price started to be hard to swallow for not so durable design. Let be frank, for some part, it's just a piece of metal with holes.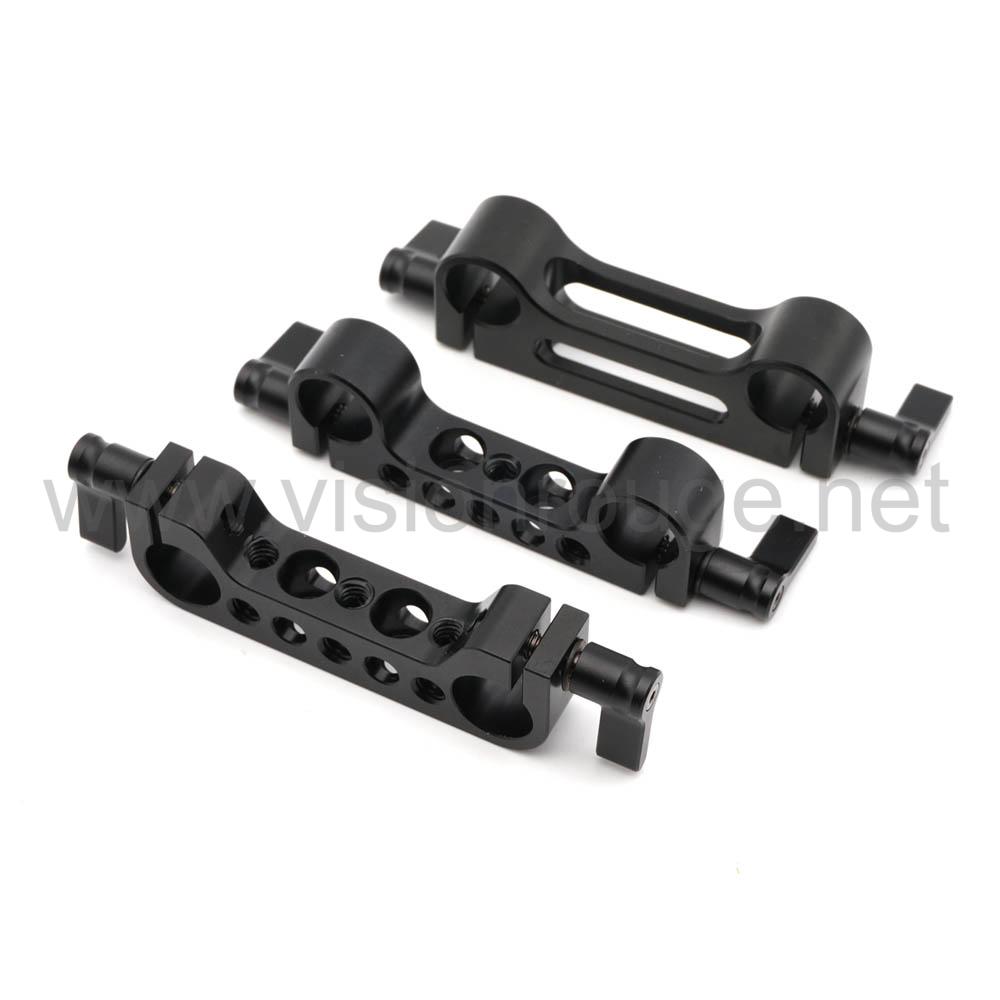 On the Chinese side, Tilta brand is a good option, but not so cheap for a design too static to be upgradable. Movcam is also a good choice for a ready to go cage with the same downside. My main complain will be that you can't adapt to this market with so many different camera released per year. It's hard to buy a cage and it's get useless and hard to sell back when the new camera model is release with a 2 mn design difference compare to the old one. On a cheaper alternative, Lanparte proposed a lot of nut and bolts to get your own design but I did not found that the lock was so secure. I owned their follow focus system and it's a great piece of gear!
The Smallrig branded cage entered the dance few months back and it's just what I needed. It's more like a lego system where you can adapt few different piece from a large catalog and make what you exactly need. They also have their ready to go cage with the same downside that other brand.
The main advantage is to be compatible with Wooden Camera system and so you are not losing your investment. Also, you can adapt NATO rails from RED or Arri rosette making it easy to improve existing rig where you always need extra item. Their catalogue is large and most of the item smartly designed to keep weight down without compromising on secure locking system.
Price wise, it's perfectly affordable and their customer service is fast and friendly. Their website let you order from everywhere is the world.
Extra goodie.
Vinten compatible tripod plate!
I'm a huge fan of Vinten perfect balance tripod fluid head but their unique size make me always afraid to forget it under the camera body when renting it. Ordering a new one from Vinten should be easy, but with the imported taxes and all the process to get foreign goods delivered to China, I was pleased to find for the first time a Vinten compatible plate for a very decent price!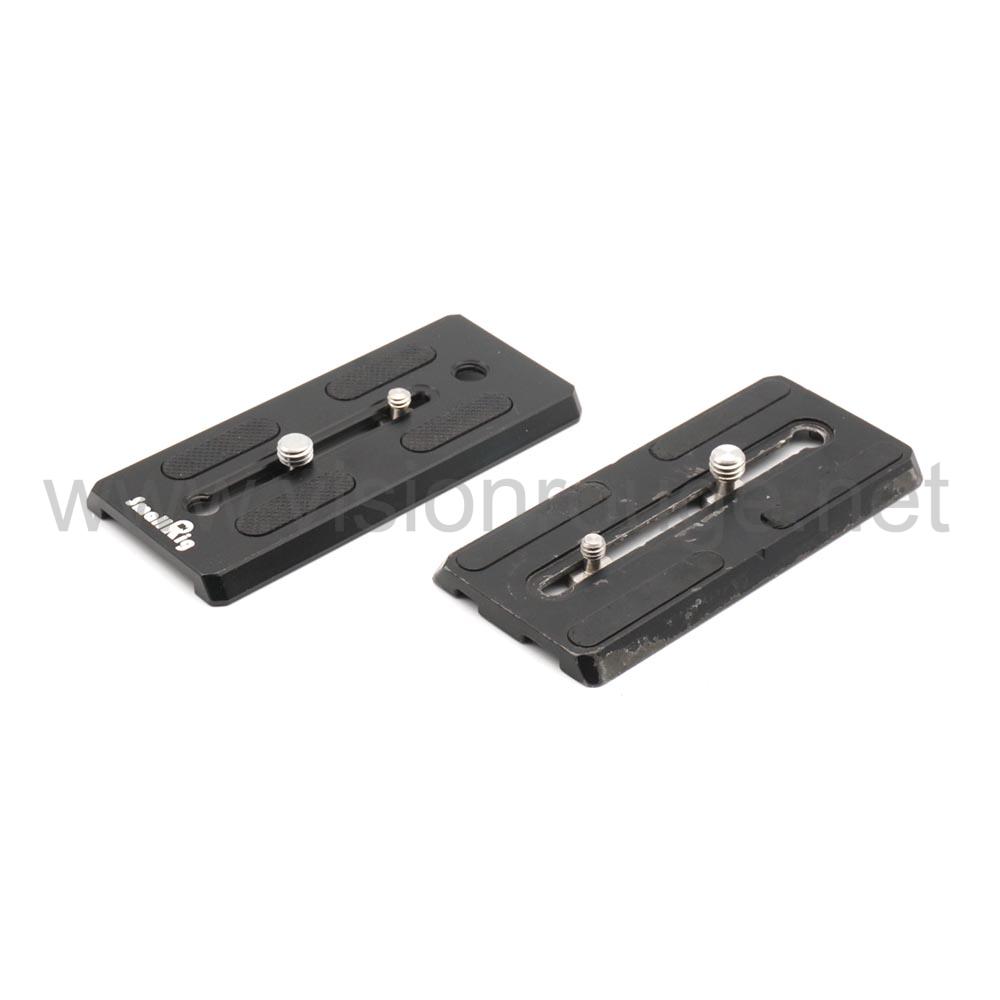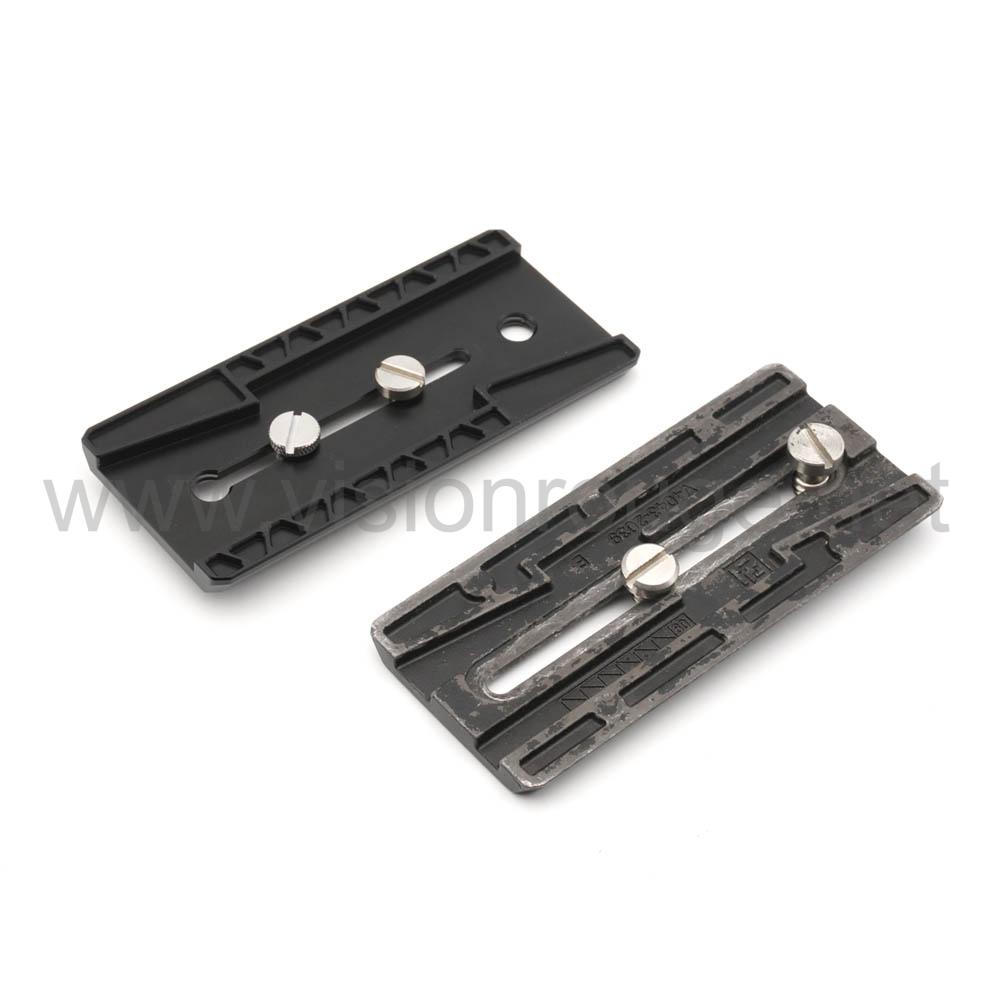 Case study: The ultimate A7S cage from SmallRig.
Sony A7 camera Series are great tools to start filming with but with very annoying features that you may want to solve to get better shooting condition.
First one is a very poor battery life; so I was looking for a cage which allows me to get their battery grip, and be able to open it without removing from the cage. It turns out that all other cages are too small to take this grip together. I went for Smallgrip to let me also lock the hot-shoe on top and get perfect stable handle. There is a similar system from wooden camera, but 5 time the price.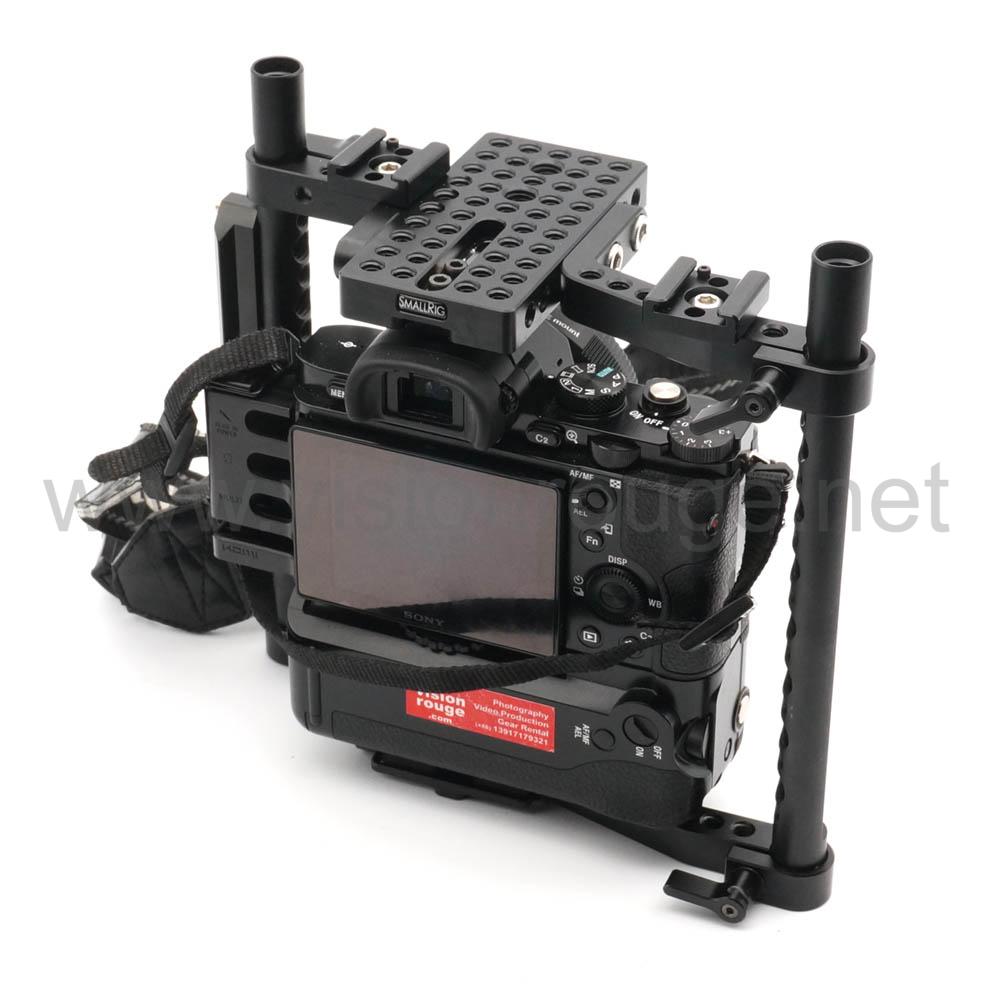 Second main problem is the lens mount where you need to get a lens adaptor to use another mounting system. Most of the time, this will add a space and a flimsy lock between lens and camera body. Also, the weight of some lens will not allow the small A7 body to support all this. Hopefully, these adaptor have a second mounting point and so I wanted my cage to get something to help supporting the weight.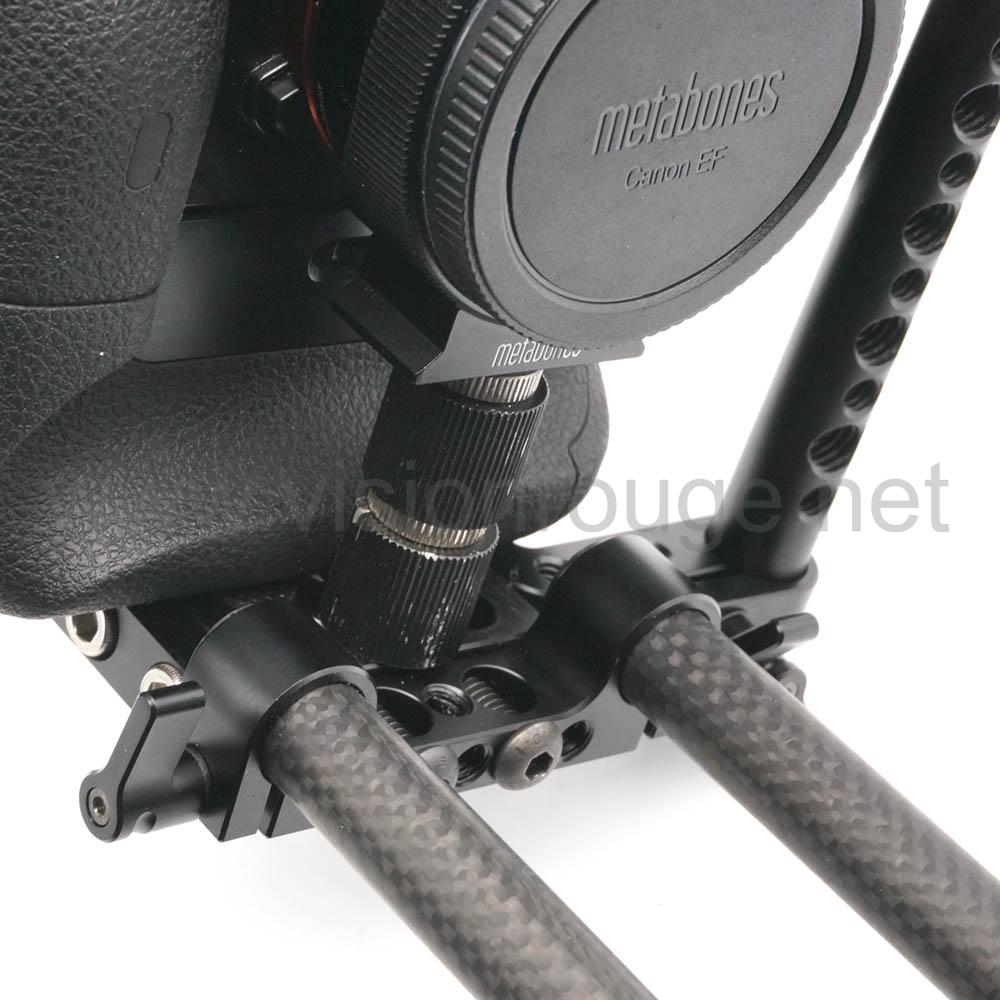 I also wanted to keep the Sony locking cable system in place and get more mounting hotshoe on the top of the camera.
And of course, enough space to open the memory card door while inside the cage.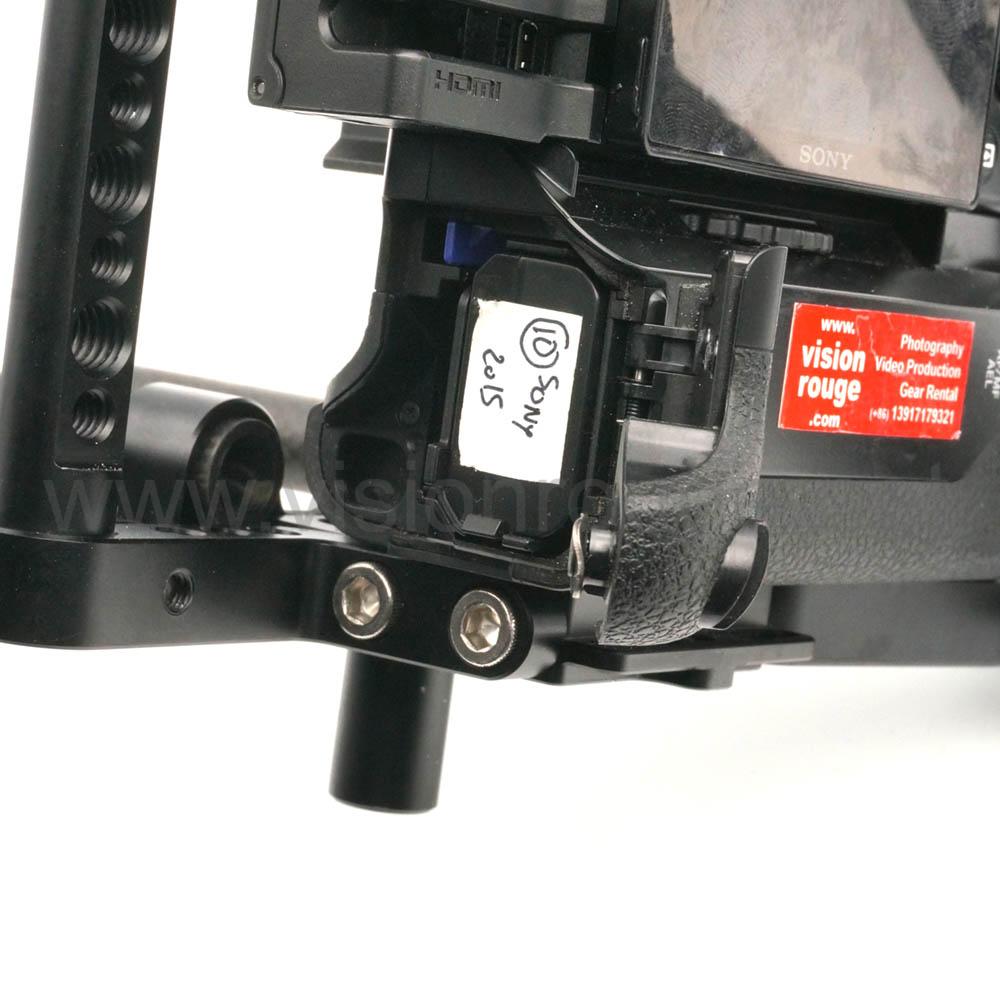 I feel very happy with this cage option with plenty of options to mount accessories, but very easy to break down and put in a bag. The whole system is also very light and with a very discreet black finish. The 2 optional rods in front helps also to put it on a table without touching the lens.
Feel free to contact me for more detail on this rig