Smallrig handheld ring for DJI Ronin review's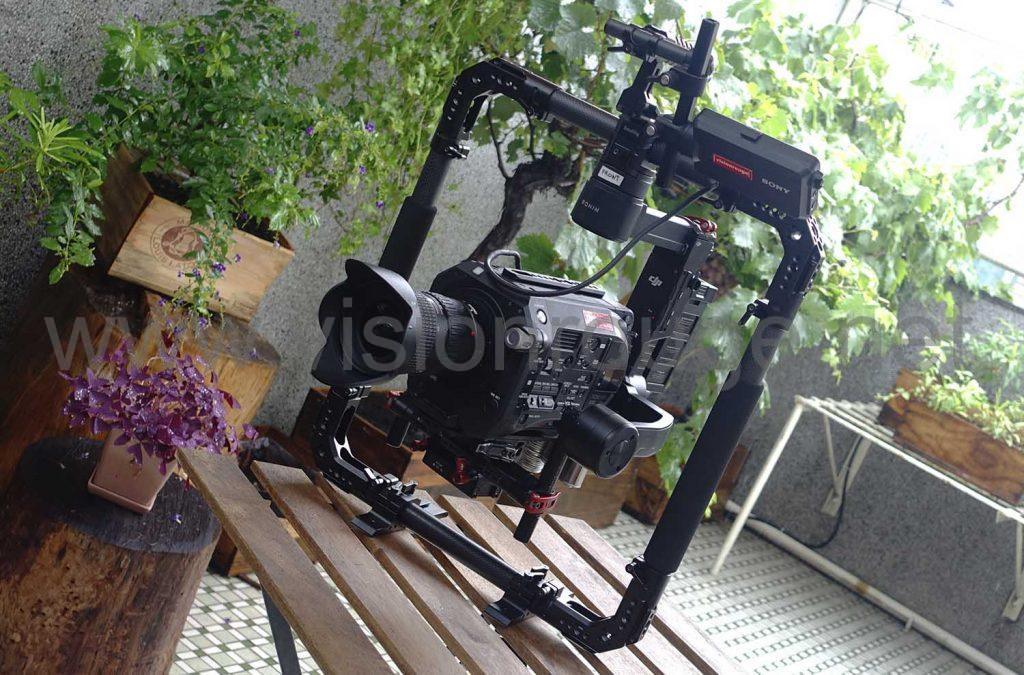 My Smallrig cage for DJI Ronin M/MX and DJI Ronin review's.
On a past work as camera operator in Hefei, I was asked to get my FS7 on a DJI Ronin for most of the shooting time. Is the SmallRig Handheld Ring would have been a great option? How the Smallrig cage stands in real life situation? What improvement can you make and get safety and usability fixed? You own already a DJI Ronin and looking for an upgrade?
Here are few tips to check if it's the cage for you.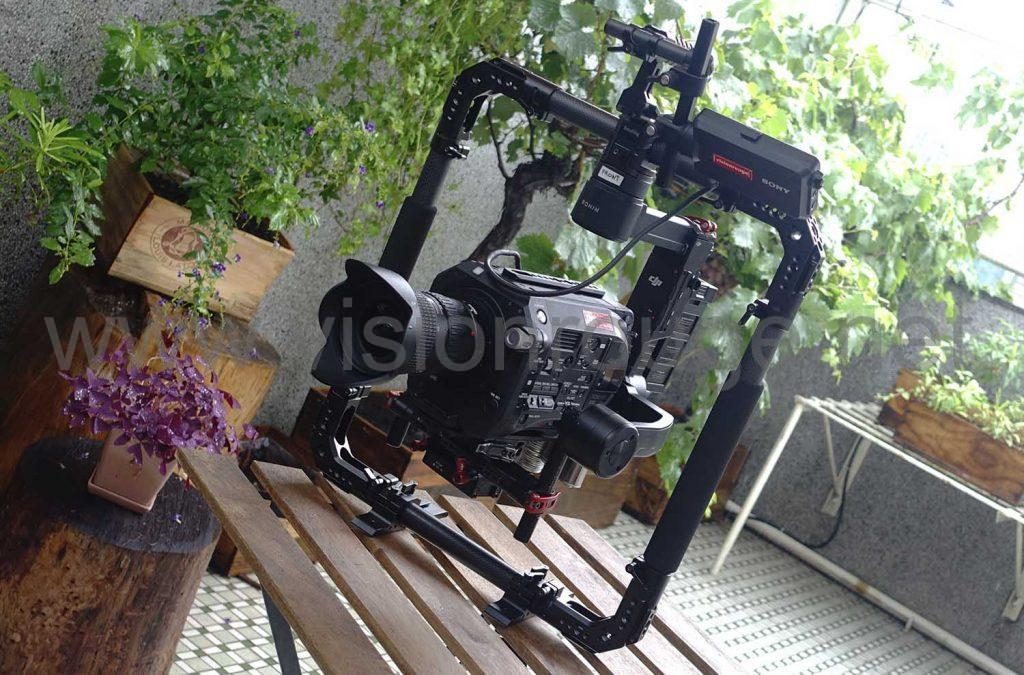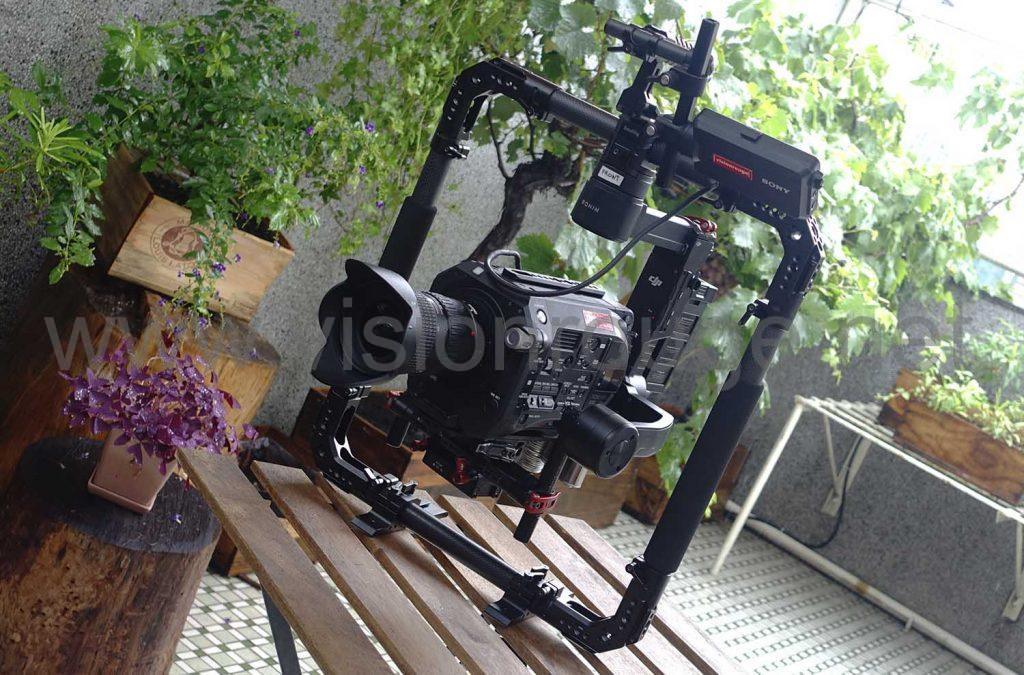 This is my final setup with few tweak and hacks.
DJI Ronin M?
It's no surprise that I love my DJI Ronin M. I wrote about this one before, and the fact that it can fit in a bag but still be able to support a Sony FS7 makes it very versatile. The footprint is small and crowded place are still accessible.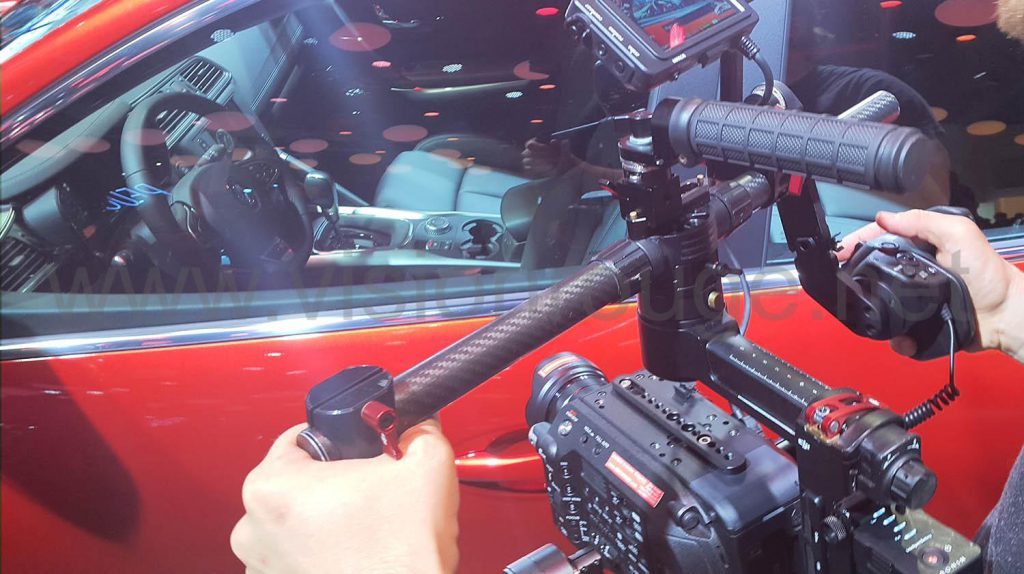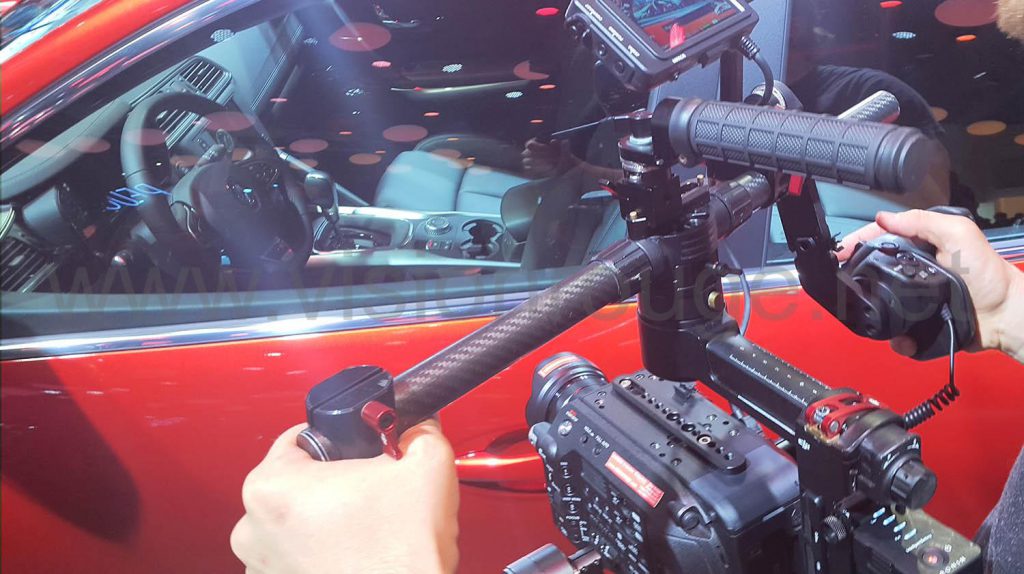 You can even get inside the car door as you may do with a smaller gimbal. I also use the handle from the FS7 to get full control of my recording.
Battery life is great too, and it can be controlled with a simple phone app. This is clearly the best affordable option as for today.
You can find plenty second hand at very affordable price. The DJI Ronin MX version is the upgrade but not so much to add compared to the original one. Makes sure to upgrade the firmware and put your own password if you are buying second hand ones.
I have been using in a lot of location and shooting situations; from boat, car show or B-roll and it always served me well. I also used other gimbals and even designed mine.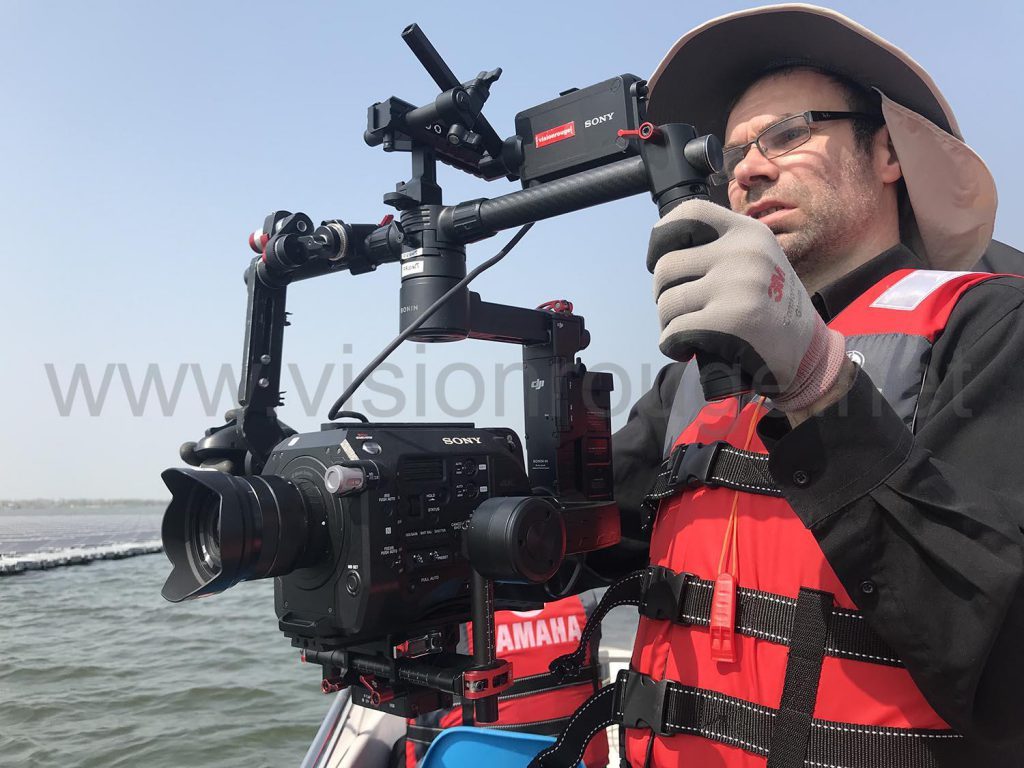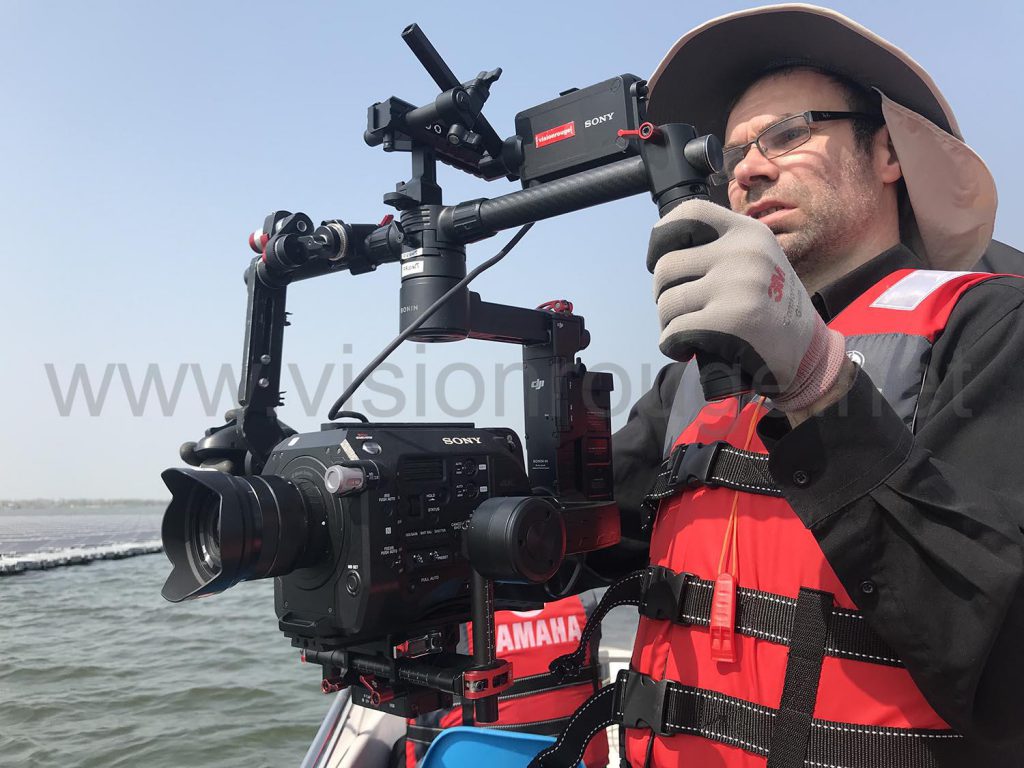 This is for a assignement as camera operator in Hefei.
Unboxing
Out of the box, the DJI stabilizer is not easy to setup. DJI provide a stand, but I don't see so many people traveling with such weight just to set it up. Also, except if you have a grip following you, taking a short break between takes will force you to put the full rig on the floor.
The last inconvenience is the relative low position of the lens when you hold it in front of you. If you want to be more on eyes level, it starts to be quite uncomfortable and holding for a long period is quite impossible.
The Smallrig handheld ring, or rig, as you wish, is supposed to solve all of this. Don't forget to order two extra small feet to have it standing on its own. It's supposed to help when you are building your rig. It will let you relax between takes as it can be put easly on the floor.
It comes in a protective box, just fine for shipping, but you may want to design something a bit stronger. They give you a pouch for free to put all tubes in it. The setup should be quite straight forward and all tools are included as usual with this brand.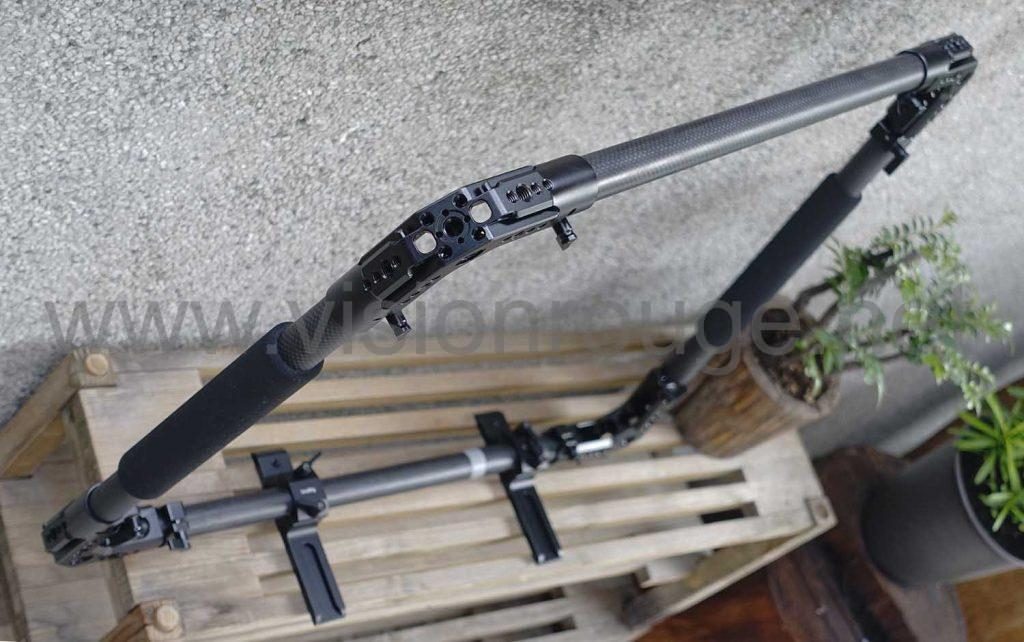 It's actually easy to set it a bit wrong as if you don't have a flat surface as reference. Here is an extreme way to lock it twisted for example.
At first, the tubes look a bit like carbon fiber similar to the DJI ones. On the DJI, the carbon fiber is just a skin, and a very stiff aluminum tube is hidden behind it. On the Smallrig cage; it's just carbon fiber tubes that you can buy by the meter anywhere. I will clearly not compare the stiffness of both, DJI product is a clear winner. I guess a car can pass on the DJI one's when the Smallrig will not be able to sustain this.
The good about Smallrig cage:
The 4 corners connecting rod system are an amazing piece of engineering: very easy to lock and with plenty of thread for future use. This is the very nice design.


I wish all SmallRig items were on this same level of quality.
You will build your frame in no time, after the external frame, you can add the foot and should be able to put the top locking piece too.
The bad part of Smallrig handheld ring:
I have to say that I was extremely surprise to see the way this have been designed compare to the corner parts. It's look like the intern did this in no time, without any concern for weight.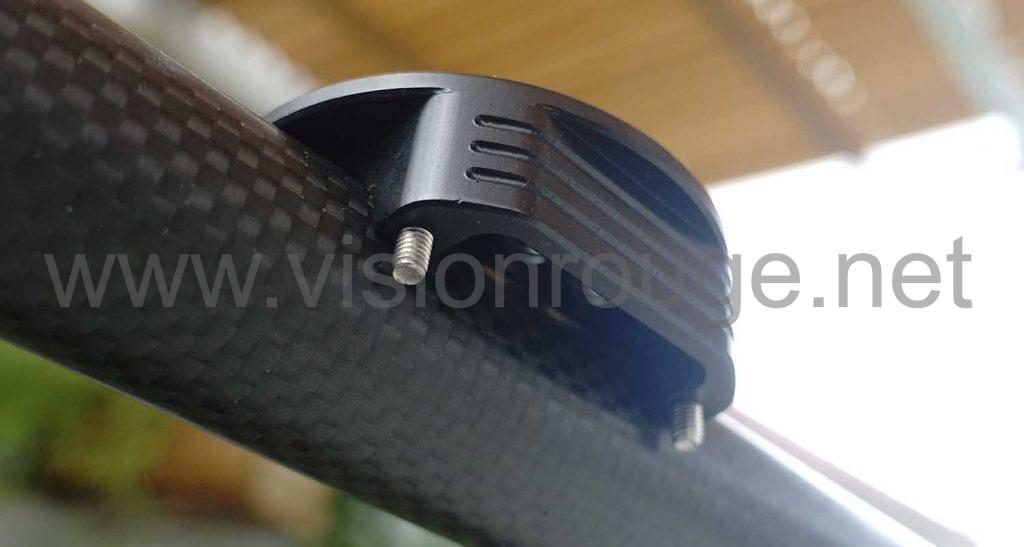 It's actually 4 tiny M3 screws getting only 1 mm deep inside the locking part.

So, of course, if you do not lock it firmly, it will slip. When you will hold the full ring for the first time, all looks fine. But as soon as you will start to tilt it, the full camera setup plus Ronin will just rotate and maybe hit the floor as well. It was not possible with the DJI design as the locking central part was fixed.
And if you lock it a bit too tight, you will destroy immediately the thread.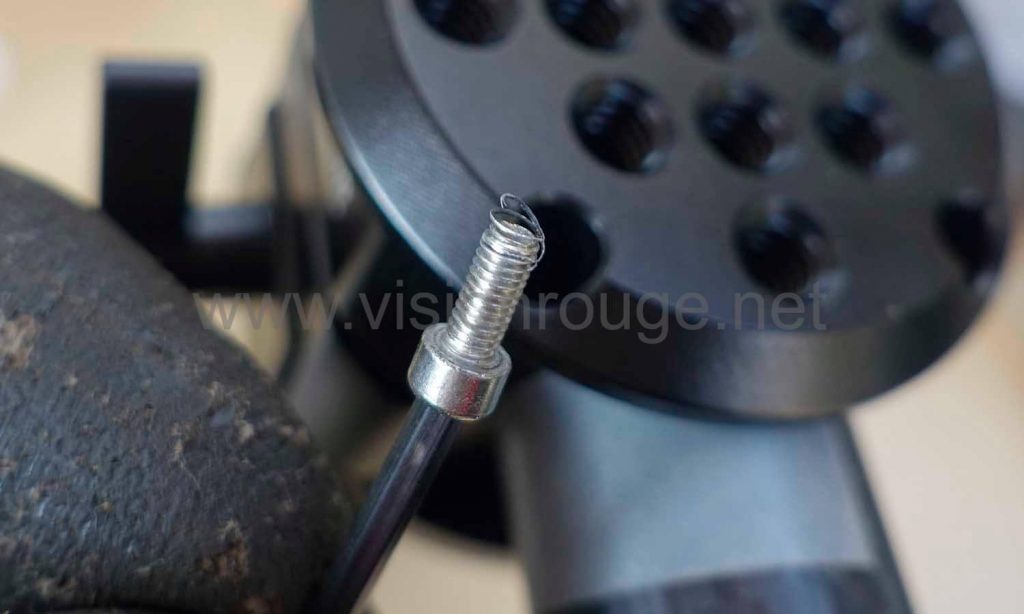 This is what you will have if you tight a bit too much.
The thread is now gone, and one side is holding only with one screw.
It happens to me and Smallrig sent me for free two days later another new locking part. Unfortunately, with the same short screws, so it will not be working very long. I have talked to them and they may try to design another top locking part soon.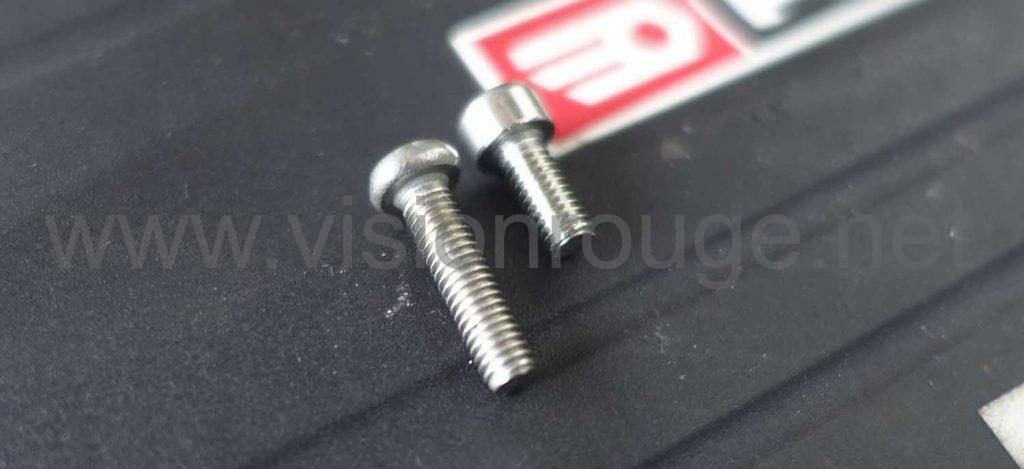 For now, the easy fix is to buy longer M3 screws as the thread is actually way longer.
Doing this multiply the locking force by 5 at least! If you are already an SmallRig cage owner; I strongly suggest changing this on your side. SmallRig is listing it as compatible with a Ronin full size which I think is too optimistic. I will recommend to go for lower weight and keep it for smaller rig if you don't want to go for a surprise in a middle of your shooting.
and more…
As the tubes are just carbon fiber tubes and not filled with aluminum as the DJI one's; when you do an automatic balance with the DJI assistant app, all is vibrating so much that it may 2 or 3 trial before getting it right.
You can clearly have some wobbling then you have a heavier setup.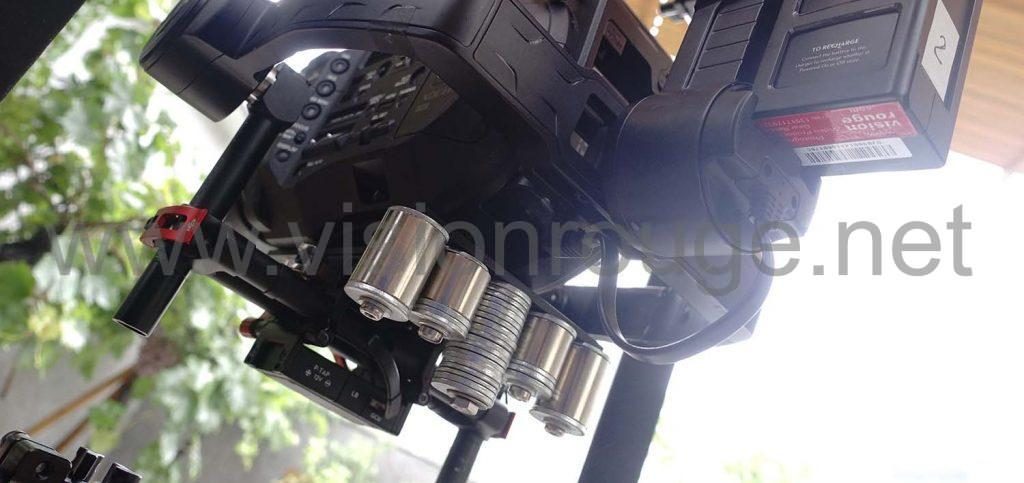 On my FS7/Ronin-M setup, I have a few counter balance.
The top locking system will not be following all my moves without slipping. I did not tested with a Ronin full size, but obviously, it will be worst.
There is no way you will feel safe with a cine lens, follow focus motor plus large camera with this Smallrig handheld ring.
The second thing I did not get, is the design of the feet design.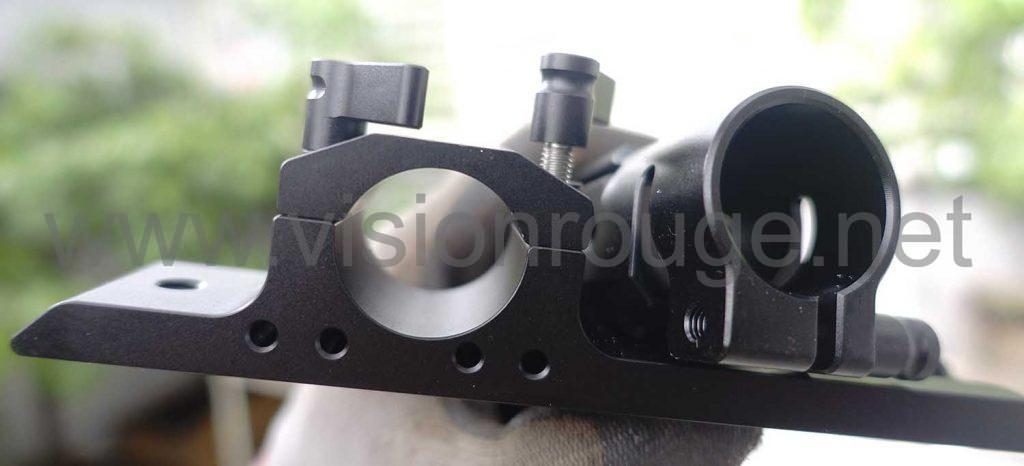 They are asymmetrical designed but your rig is supposed to be balanced.
Your rig is not so safe on the floor and can easly tip off. These should be more symmetrical so it can't tip in both way.
It's also not a locking rounded shape, so it will pinch the carbon fiber tube if you lock it. I still don't get why they did not copy the same design from the corner junctions.
I have put one foot in a side, the other reverse to try to get more stability.
My next idea is to use some extra rod part with longer footprint. Also, to put it a bit more at the end of the tube for better stability overall.
Smallrig handheld ring overall conclusion:
It's a great cage if you keep the weight of your rig low. This is not for a full rig with Ronin and cinema setup.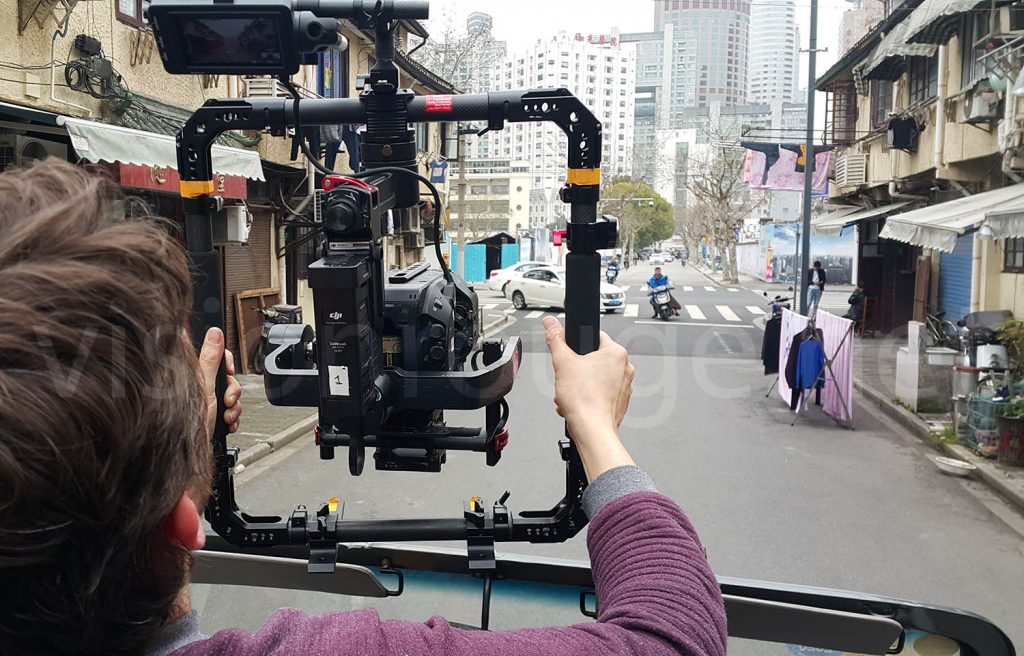 But in another hand, if you are using it only on Ronin M; it's too big to carry and the overall construction is still not very stiff. Having a Ronin M means that you want small footprint and easy to carry camera. With such large cage, it will limit your movement and also a bit uncomfortable if you are a normal body size. You arms need to be a bit open and you can't use your elbow to help supporting.
A bit of DIY is required
An improvement I have done on this Smallrig cage is to cut in both dimensions to get it with a better footprint.
Smaller means lighter, easy to carry around, and add more stiffness.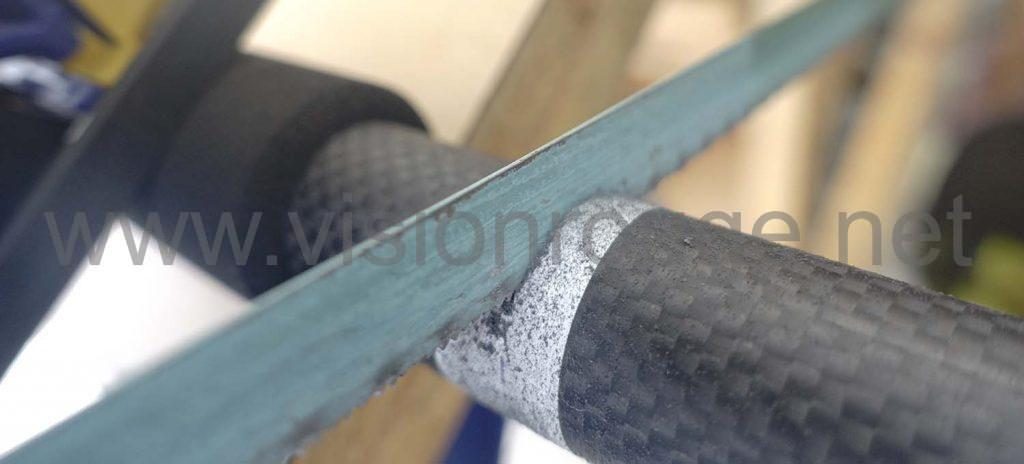 The tubes are super easy to saw with a simple metal blade.
It is not recommended too much pressure when locking them to keep them firm as carbon fiber material can't be easly crushed.
I have chosen a size which let me still have my both hands with gloves and a space for pan and tilt. This way, it's super stable and look much more accurate design than the too large one. I can easly buy new tube if I need to go for a larger setup.
This is what you will avoid to get with the Smallrig handheld cage. No more worries to have with dust or dirty floor.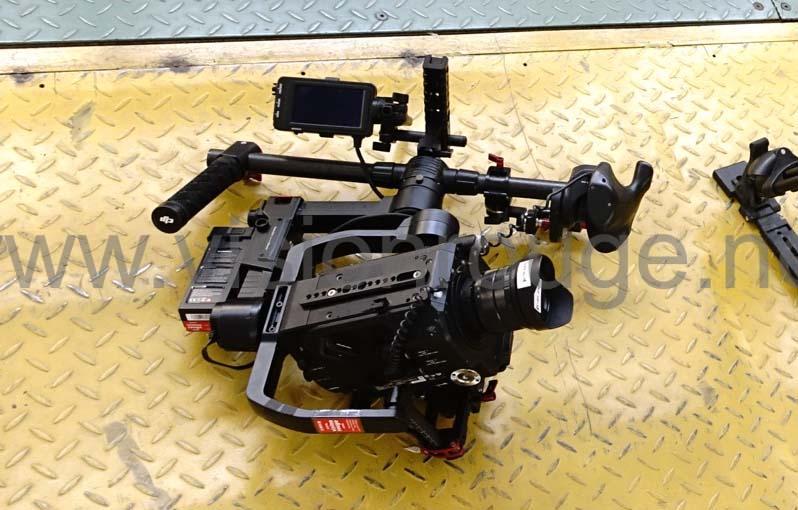 Working as camera operator in Hefei, I have to put it on various position where a Smallrig cage could have been a safe upgrade.
I also changed my base plate to let it slide from front. Initially, it can only from the back but with the counterweight in place, it just not possible. This new shap will let you install the camera from the front and save a lot of hassles!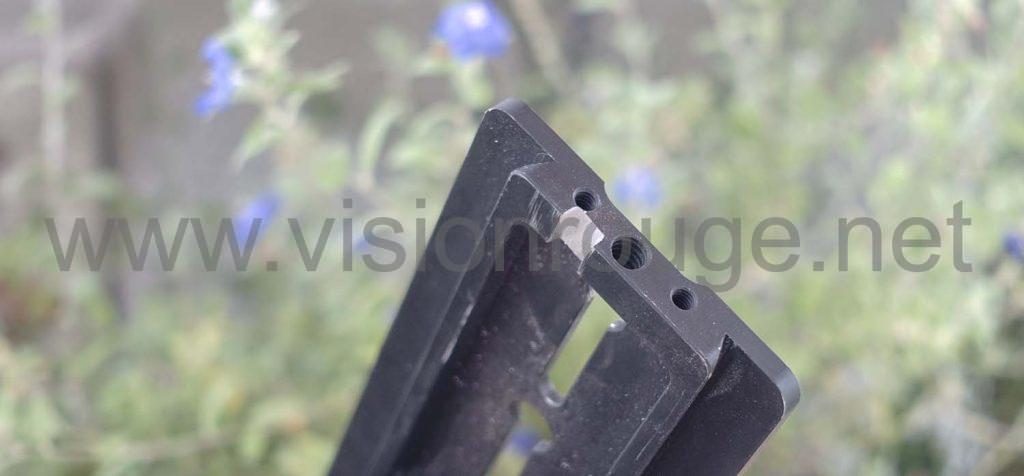 With a metal file, you can add this little hole
That's all folks!
The top handle is the one I have on the FS7, so you keep an easy adjustable preview monitor. This is a very flexible solution.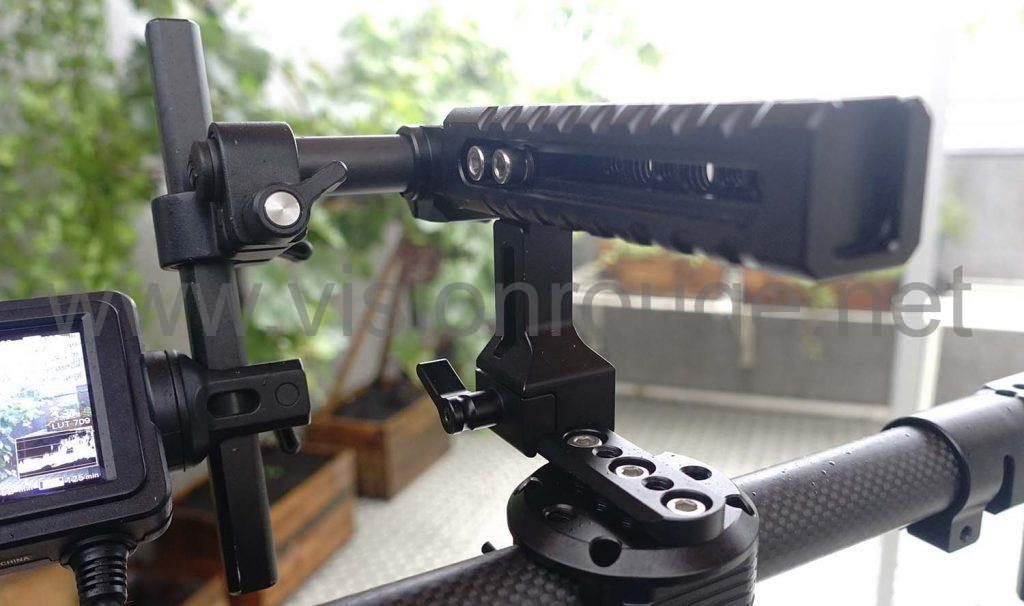 This conclude my Smallrig handheld for DJI Ronin review's.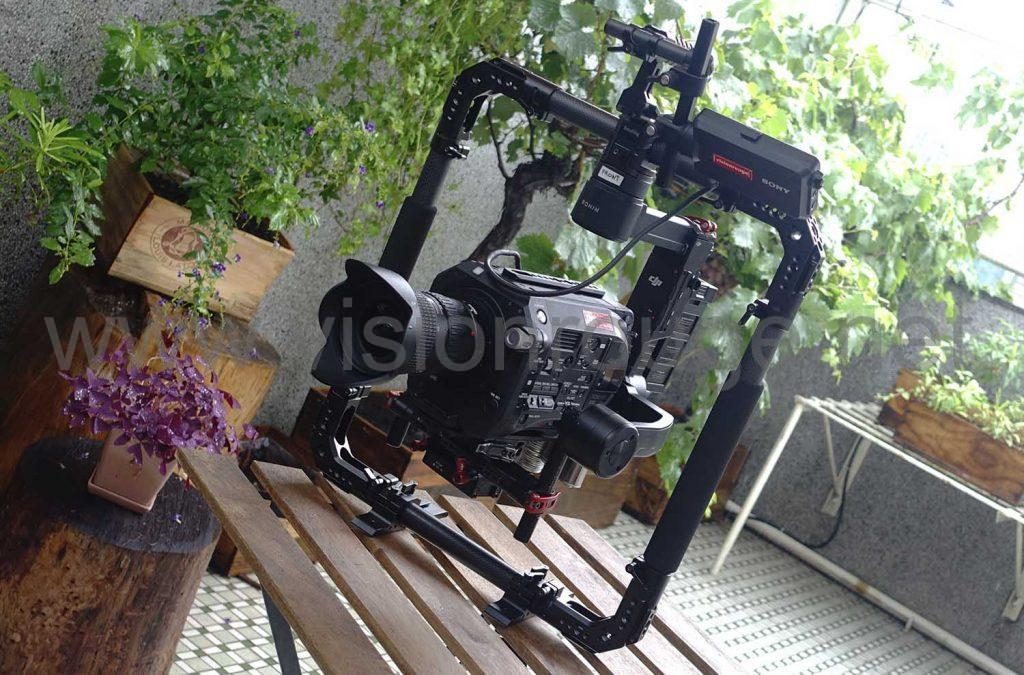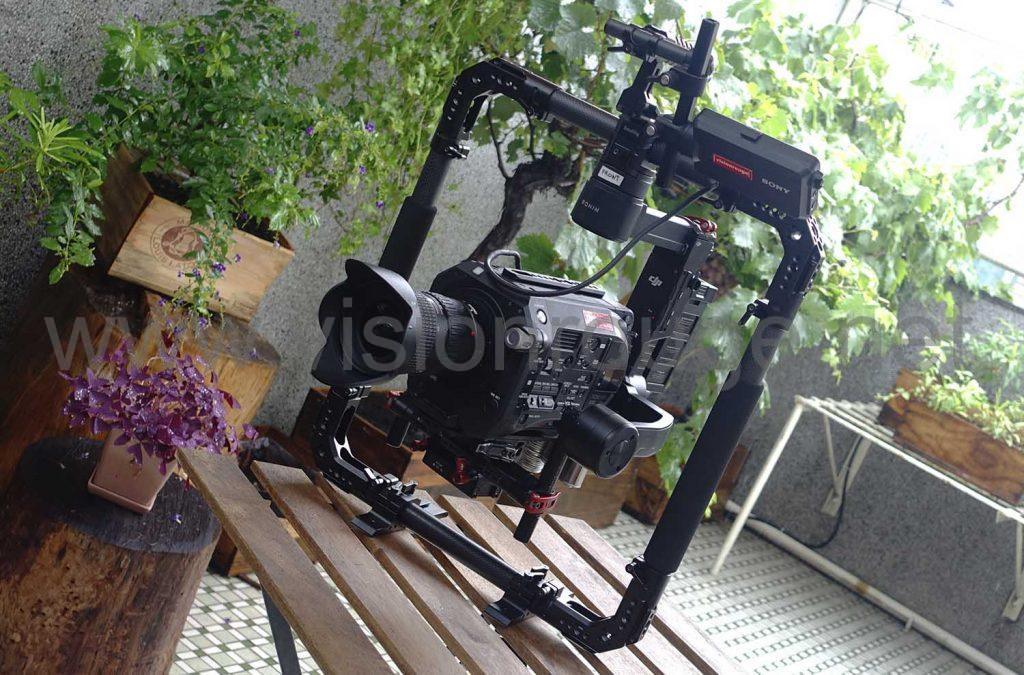 >This is a beauty!
Lighter, smaller, stiffer… This is what you should be looking for.
And if you are looking for a camera operator in Hefei, please contact us.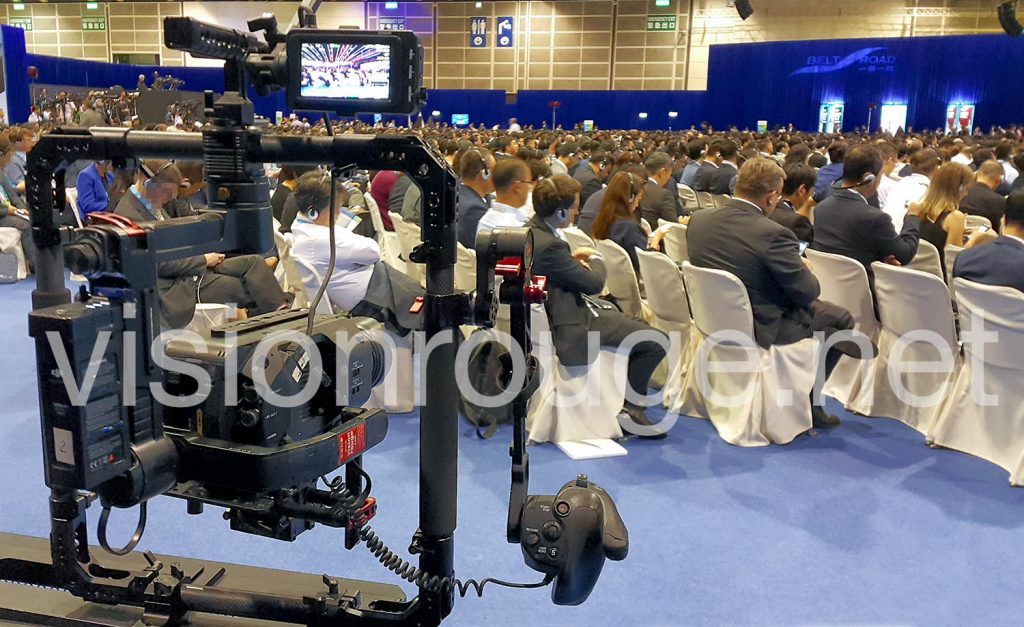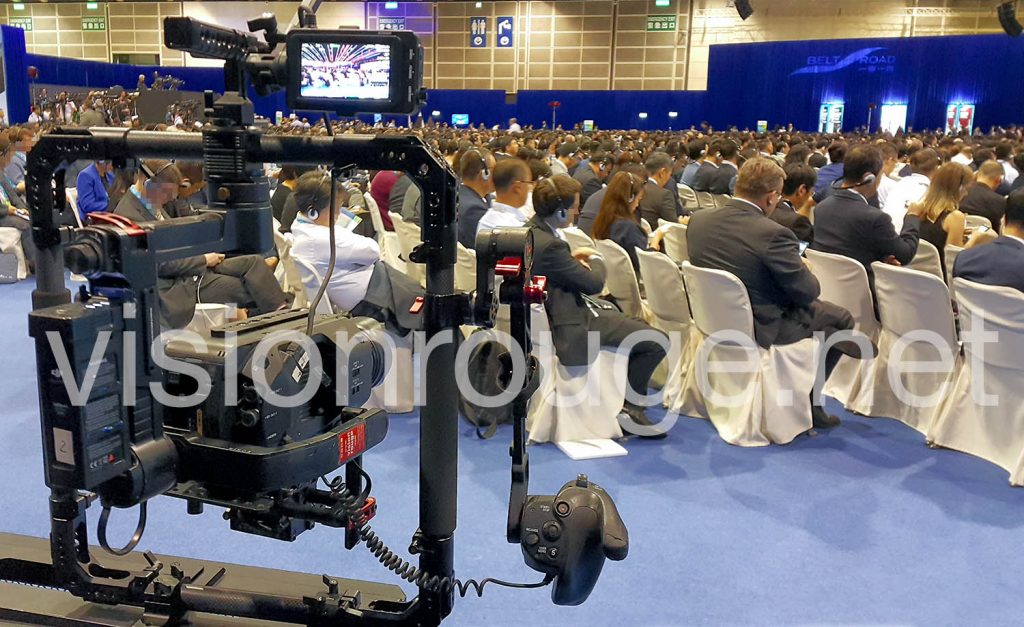 For now, we have been successfully using it in Hong Kong Belt and Road Summit 2018!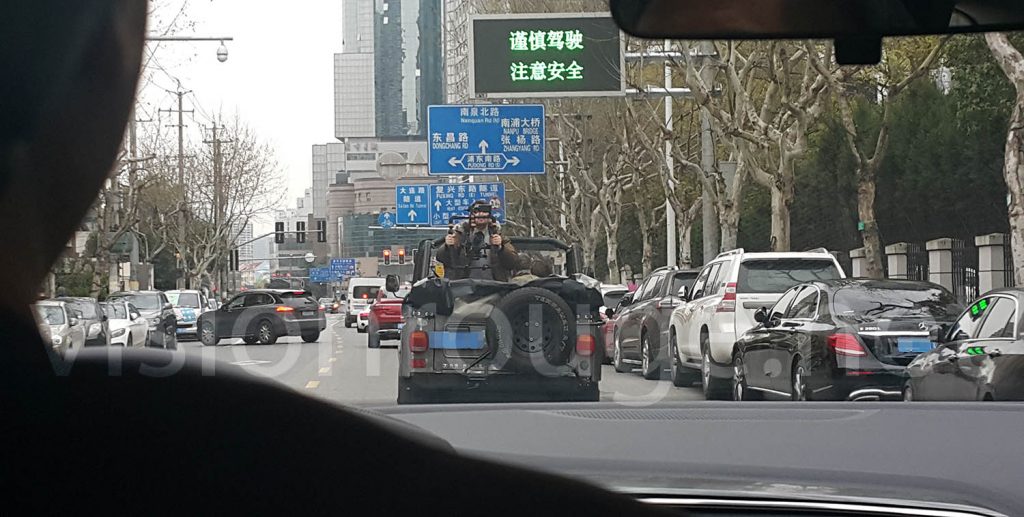 Another great use within our convertible Jeep!
One more advantage of this smallrig cage.
You can even fit the full assembled cage in a LED carry bag. In 30 seconds, you are ready to go.
and with the help of the the Smallrig DJI Ronin M plate support, you can switch from camera to tripod without any tools.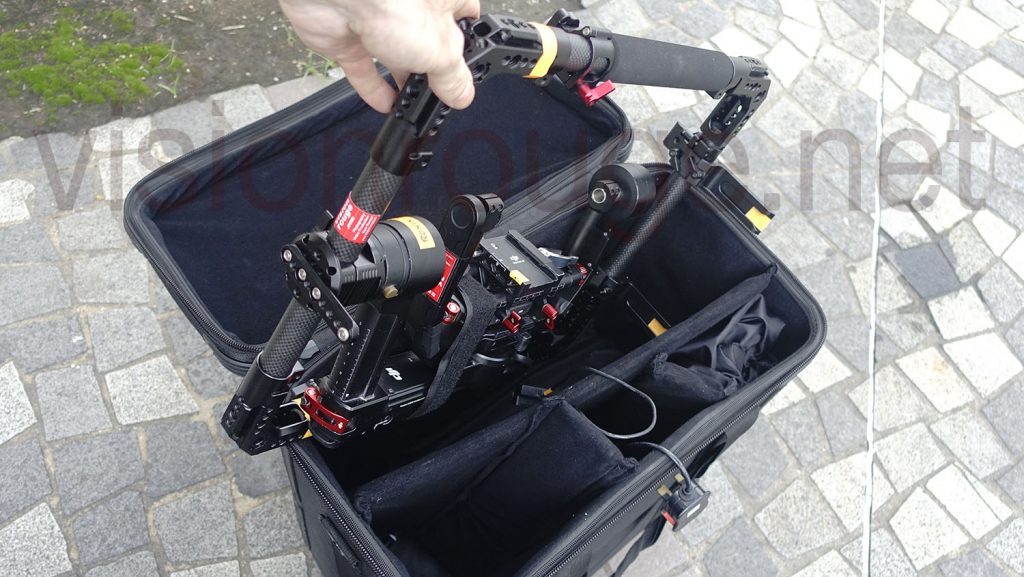 I have successfully tested this cage with:
-Sony 4K FS7 + lens Tokina EF 11-16 .28 + metabone (and counter weight)
-Canon C100 + the heavy Canon 11-24 F4 wide lens
-Sony FS5 + 10-18 F4 Sony Lens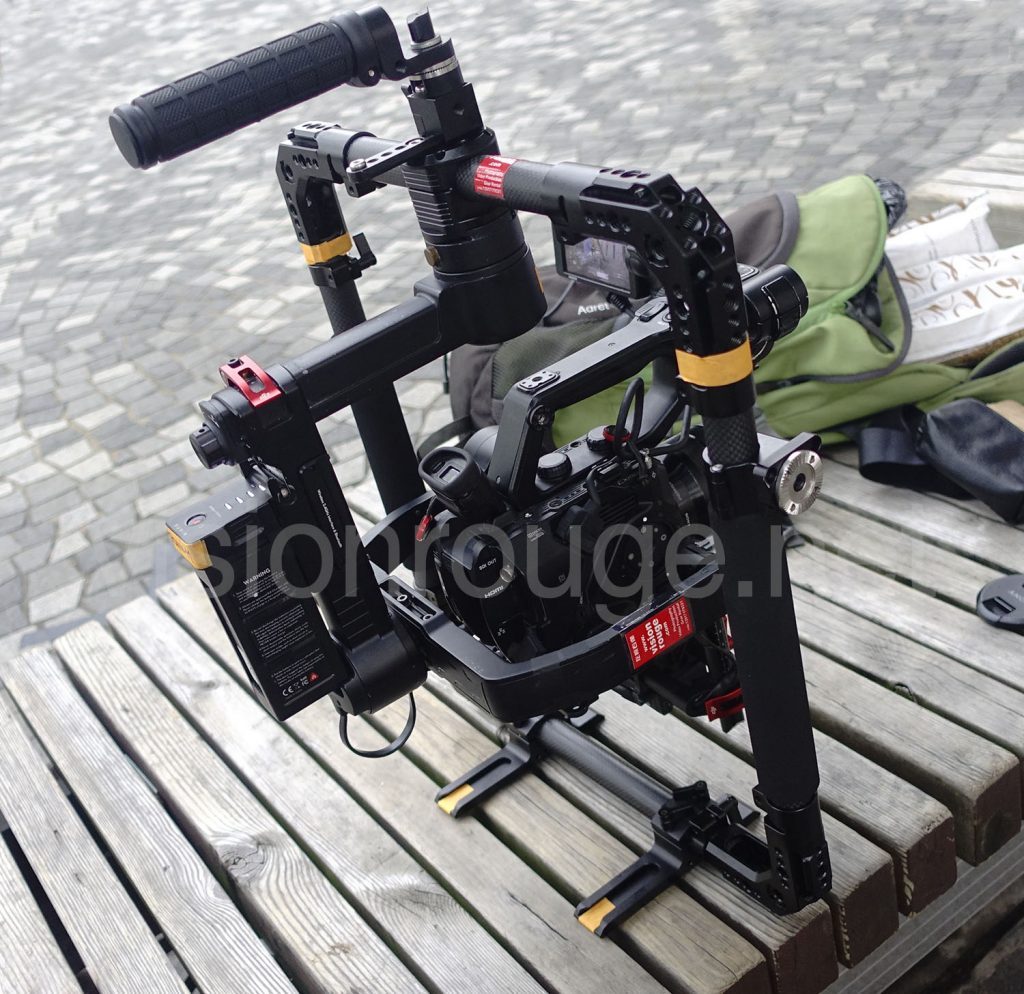 Of course, another great advantage is to get your rig static when you are not using it!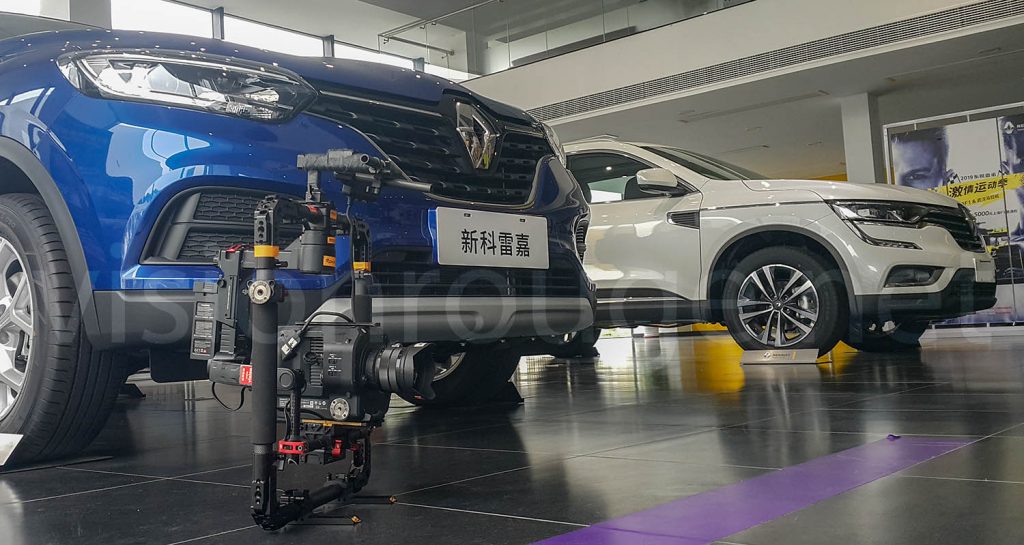 Let me know what do you think on the comment section below.
Disclaimer: I have fully paid this set and do not have specific link with SmallRig or DJI.