Unbreakable hdmi cable connector for 5D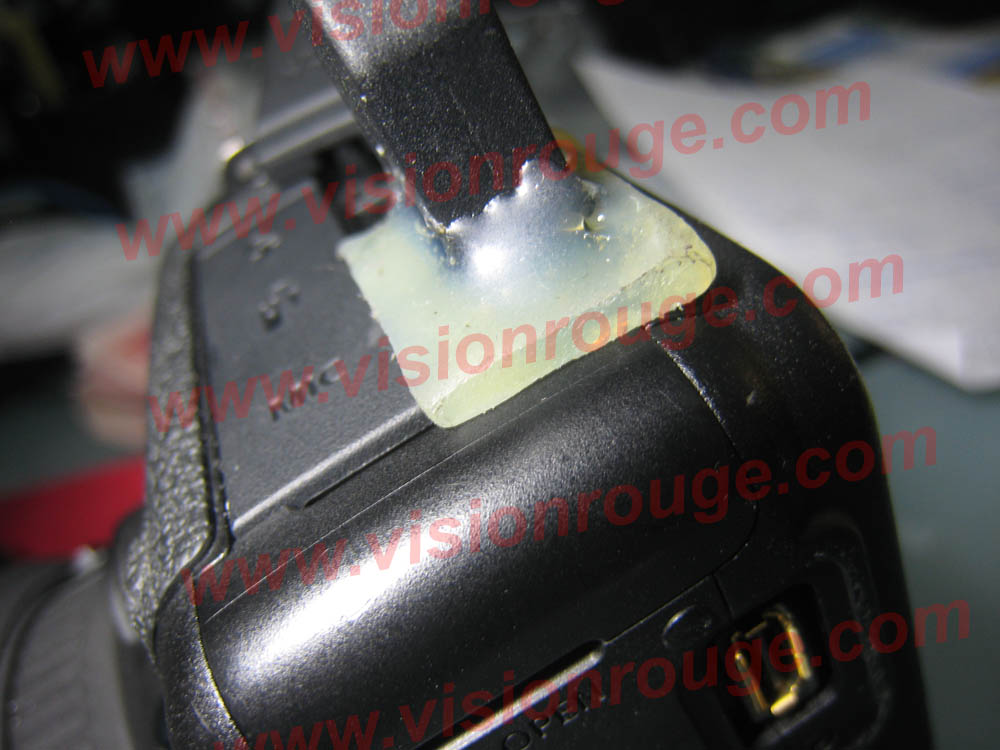 DIY HDMI cable connector
Here is one idea to end the mini HDMI trouble you can have with the DSLR setup. for 5 usd max…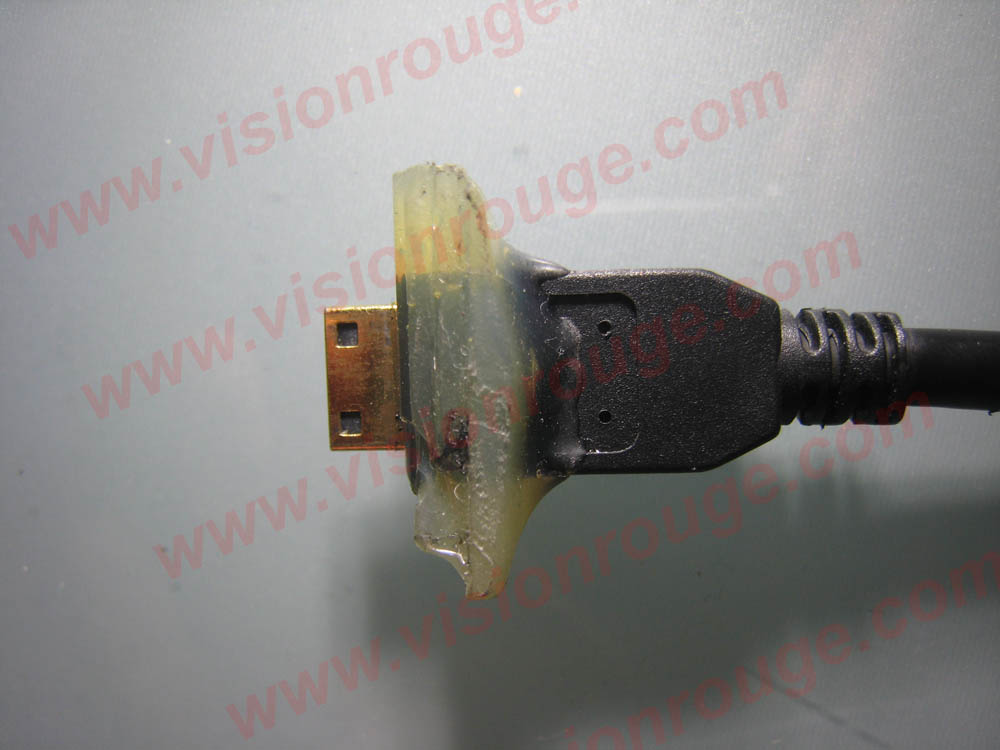 This is a part of a series: How do I upgrade my DSLR shooting experience. (external aperture control + Start Stop Remote control)
What i did.
I use the scotch tape used to send box by mail, usually a brown colored one.
I choose this for 3 main reasons:
-It's not too sticky on plastics or metal
-it's very thin
-it's heat resistant.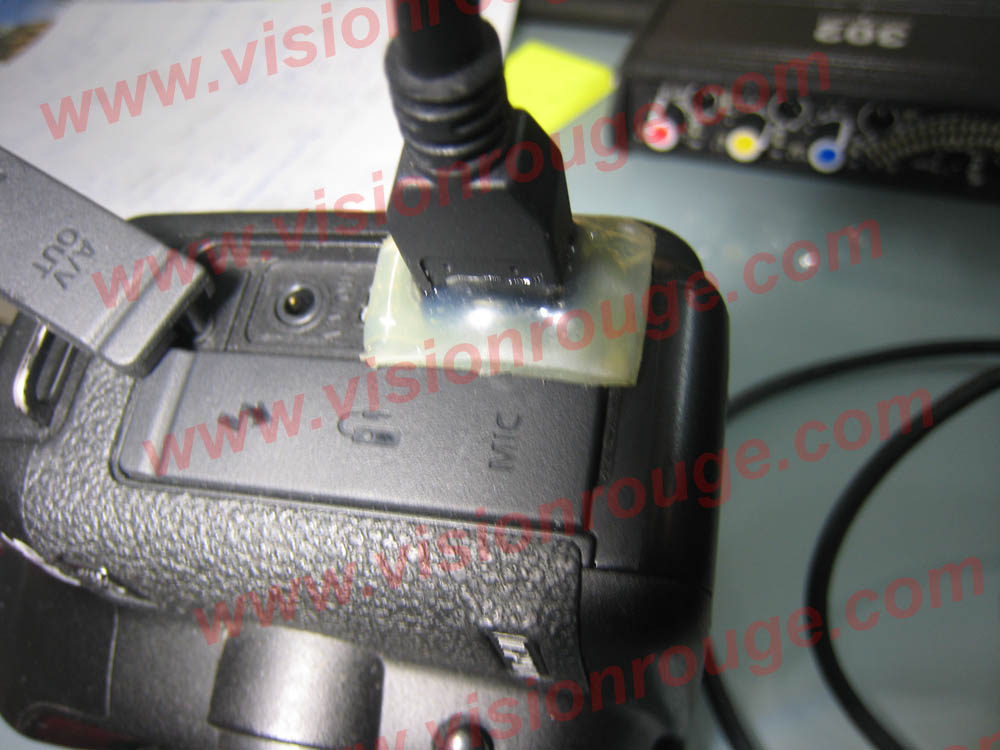 As there is a lot of model available on the market, please make some test to be sure it will hold the pretty high temperature you will have out of a warm glue gun.
And a warm glue gun (i don't know the exact name)
I put the tape inside the camera enclosure where the HDMI connection should come, and make the tape follow exactly any plastic shape, cutting very little piece to cover each corner right.
I cut a hole at the HDMI location and plug a small hdmi wire.
Heat my glue gun and largely spread the glue inside the camera (look scary at first) to be sure the complete plug will be cover, of course, only on the scotch tape.
I push at the same time the HDMI to be sure no glue got inside the plug.
Wait 30 mn,
And remove the full thing, the tape can be removed from this system, cut the extra glue to make it look right, and it's DONE!
Of course you need to do this for each camera model as 7D is not as 5D, but it's really easy.
Visionrouge is a rental house for video gear in China based in Shanghai and i always have my hdmi cable coming with problem and complain, now, i did this prototype, and never have to buy new cable!!!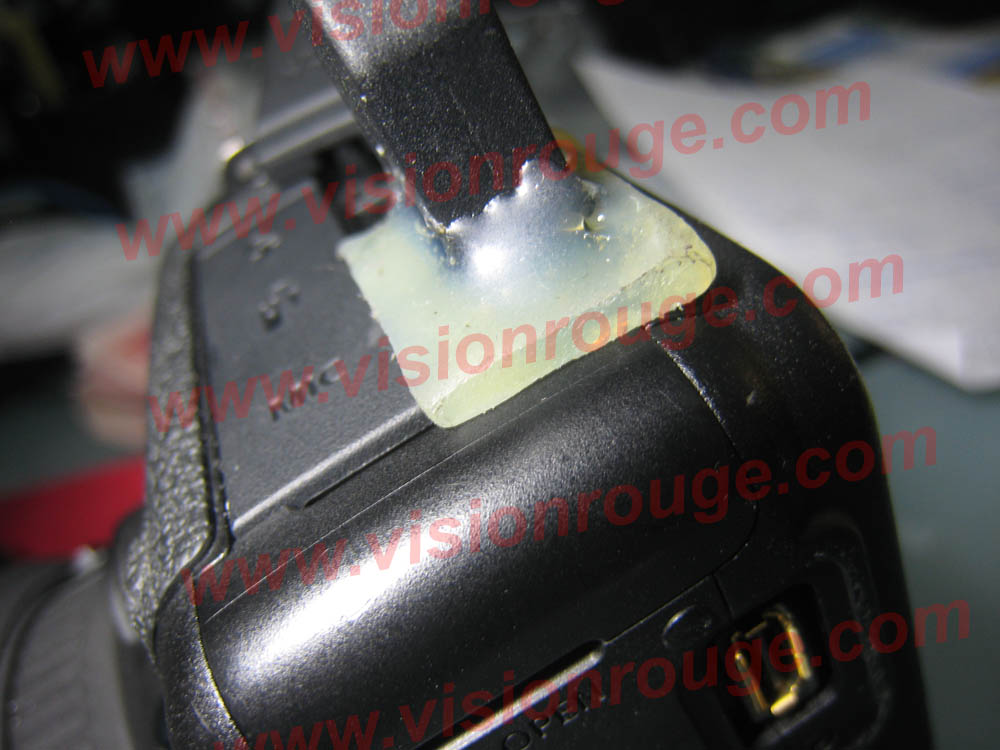 Next improve will be to make a larger glue part on the camera an cover the USB and mini jack also, so 3 plug will go together and so holb way better.
Also, i will make the wire make a round circle (as a f letter) to have the cable following the body instead of going strait out of the cam, if someone hit the wire, it will not unplug it…