Available in Chengdu: videographer/cameraman and photographer to hire for stock footage.
Another day, another project in another city: Chengdu! Since 2005, we provide video and photo services in Chengdu too. This was one of the first place we were ask to film and the demand is still strong. For this returning customer, Alstom, we provided a two days video/photo package in Chengdu. It included photography and videography services with only one English speaking operator do do both. Extremely skilled foreign photographer and videographer was booked to these days. This way it reduce the overall cost of your communication project. Chengdu is quite far from Shanghai, but closer to our office in Hong Kong. The videographer was working with a large 4K S35 Sony video camera and switched to the reliable DSLR Canon 5Dmk3 for the pictures part. This equipment was perfect to covers all need of B-Roll and stock pictures of Chengdu subway metro and tramway system. Quality should not be put aside and with train in movement, a single mirror-less camera will have resulted on high jello effect. Going for the top camera and picture equipment is part of our contract.
Interested to Book a Video Crew in Chengdu?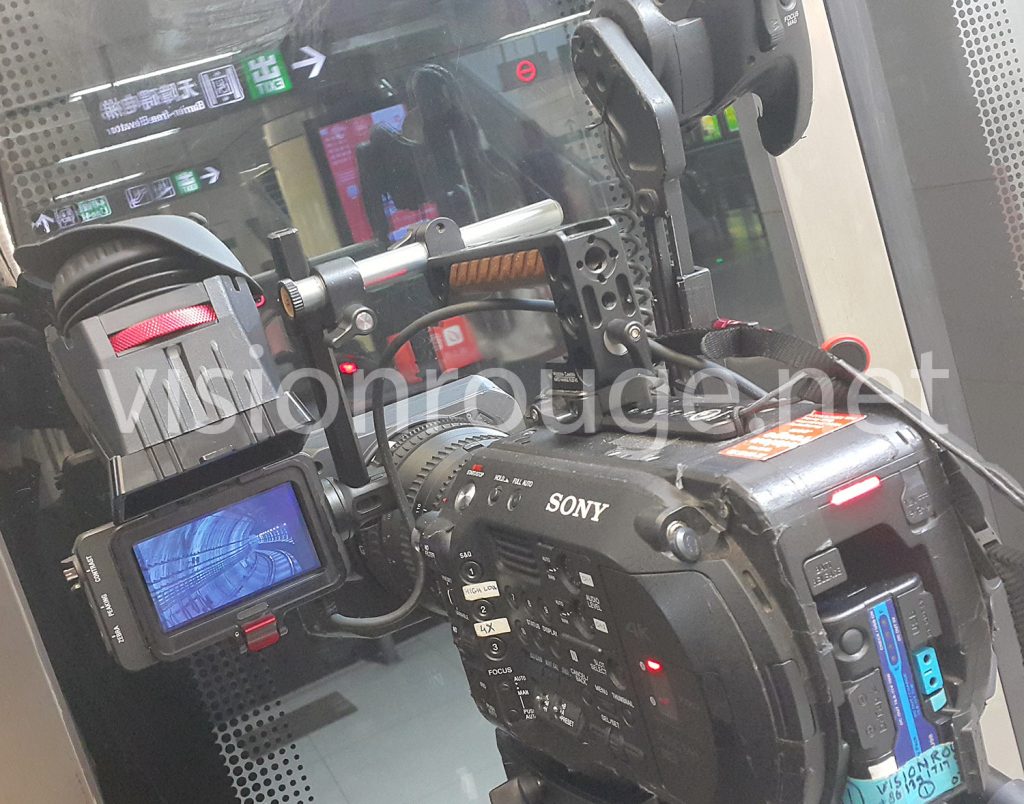 Book a Video Crew in Chengdu?
The shooting also took place in the client factory to gather amazing view of the subway train getting assembled. We picture Alstom team member for corporate communication purposes as well as the final assembly of the traction system under the train. Last but not least; few hours were spent on covering Chengdu landmarks to provide a full media kit of this city. It's sometime better to book a versatile camera operator to get your picture done at a lower price than a team of two. In any case, video and photography required different setup in lighting for example, and getting a second team member will not allow you to speed up twice as fast anyways.
All went very smoothly with an amazing blue and rare sky for this area. Chengdu is close to the first mountains of Tibet and pollution get often stuck there. It was a real surprise to provide such great footage outdoor with the tramway train.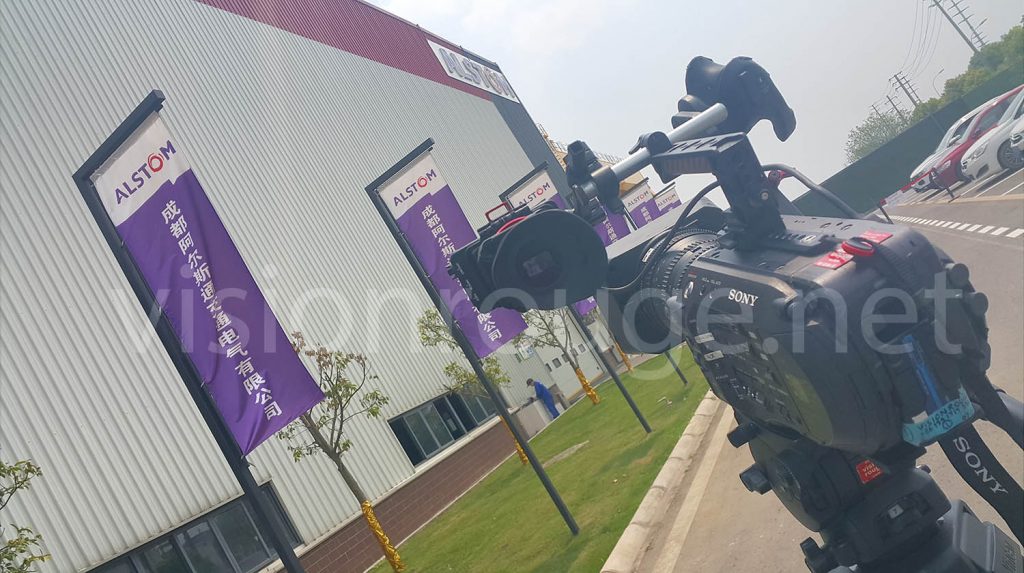 Video and photo stock footage in Chengdu
Here is a sample of a previous project done in Shanghai. (https://railway-news.com/alstom-awarded-contracts-chengdus-first-driverless-metro-line/ )
Feel free to contact us for you next project even if it's not in Chengdu. We are used to travel for you. It's always better to get a reliable crew from Hong Kong or Shenzhen than testing a local newcomer. Distance in not your concern and that makes us more willing to follow your exact shooting location. With an hotel 5mn away of the first crew call, we avoid all delay,making sure to keep the filming on schedule. Skilled and affordable crew are not easy to book in remote location as Chengdu, Sichuan.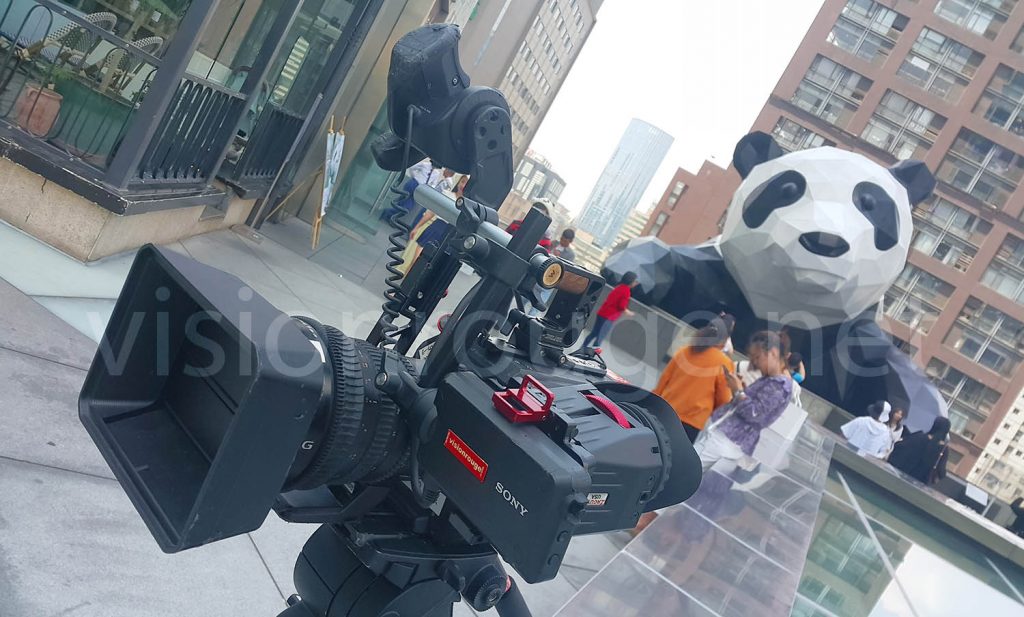 Copyright free stock footage in Chengdu
We are way past getting our name on our video footage or pictures. When hiring Vision Rouge for your shooting in Chengdu; you will have complete control of your images. Both pictures and film content belong to you without any limitations on time, locations or usages. As soon as the project is completed, you can keep forever the stock footage, resell it and do any kind of video editing without any limitations. There are no reasons for us to do otherwise; we are client provider, and prefer getting you back on another great stock footage project in China.
AS reference, you can see below another of our project from 2018. On htis particular one, they booked a videographer able to do drone operator, gimbal operator and sound tech!
Check this great editing done by our client.
NORDEA Bank at Sungrow, Hefei. ( Aerial / Gimbal ), 2018.

Contact us for your next film or photo project in Chengdu!
Book a Video Crew in Chengdu by filling this form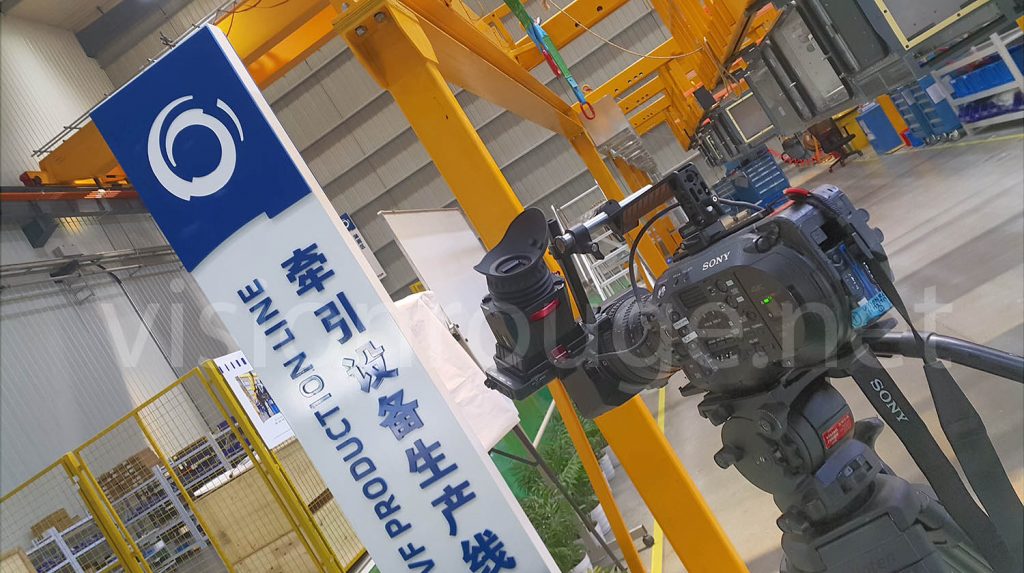 Ⓒ2003-2018 Vision Rouge Asia Ltd. / Video & Photography services / ICP备05055552号