Solar Energy Documentary
Aerial footage, camera operator
Drone pilot, 360 VR Video
Hefei China, Mar. 2018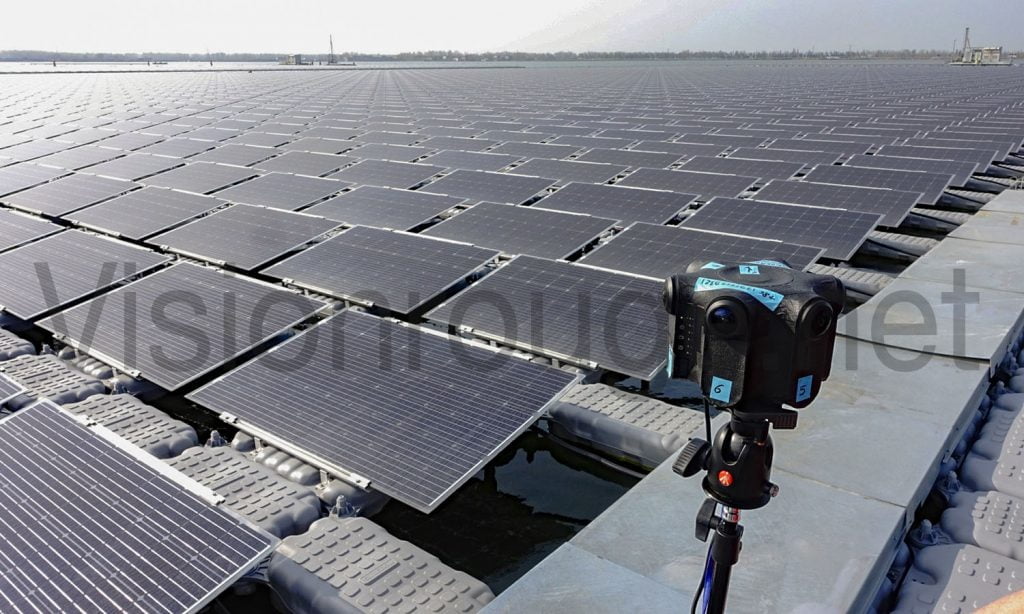 Looking for a drone pilot for aerial footage of Hefei China?
… And recording 360 VR video at the same time for your documentary?
I love my job! Always in different places, shooting different structures, meeting different people.
This time; I'm in Hefei to shoot the world largest floating solar energy power plant. And not just one kind of images are requested. On top of a dual 4 K Sony FS7 setup, I brought a DJI Inspire 2 (with X5S head) for nice aerial footage and an Obsidian 360 VR rig with me, traveling to Hefei China.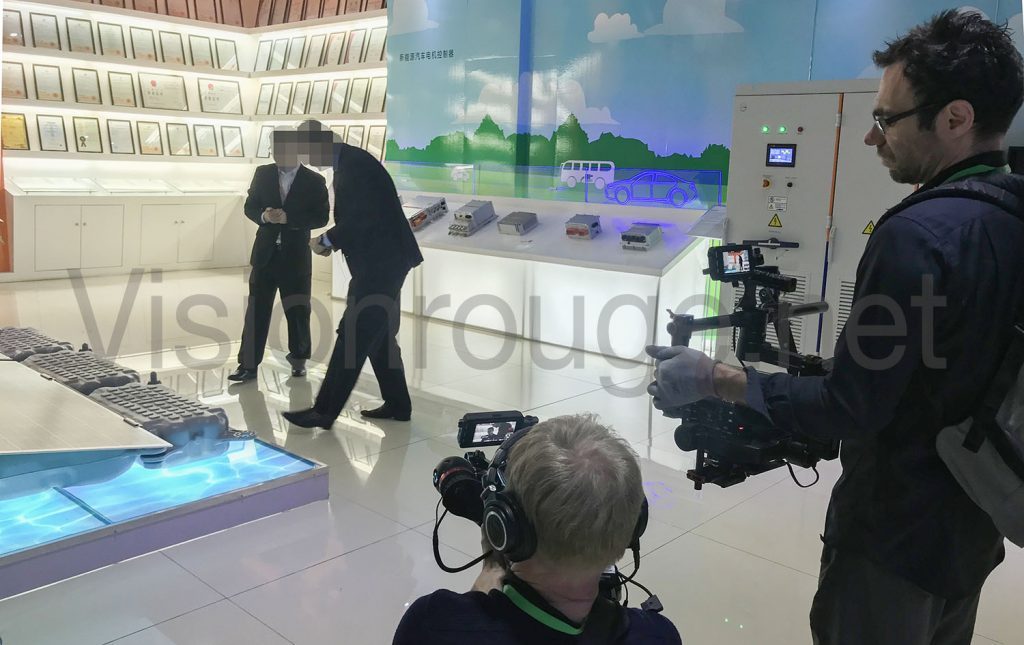 Days were split between factory visits, interviews and outdoor flying. Switching from camera operator to drone pilot and gimbal operator on demand, from lake to rooftop. The idea is to be as efficient as possible when weather can change overnight.
Our video service scope in China
Our trip start from Shanghai, we traveling by train to Hefei in few hours time only. We brought all our gear and very limited crew to keep cost under control. All coming from our Shanghai warehouse and carefully checked and packed for this film project.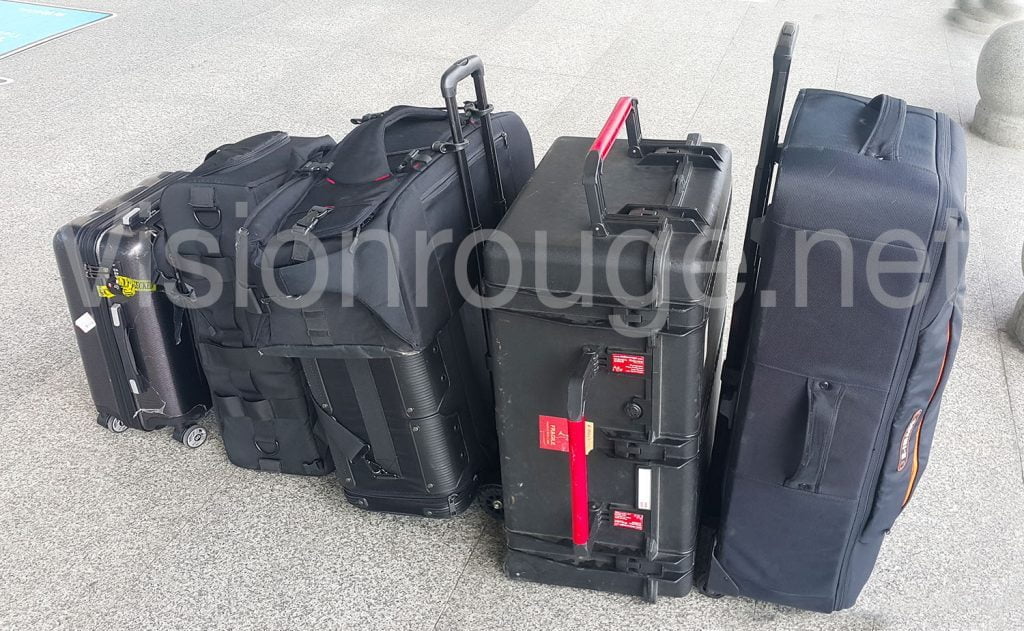 How much can you bring as luggage on a train in China?

The documentary subject being solar energy and we got a shoot of flying on top of the world largest floating solar power plant based on thee north of Hefei, China.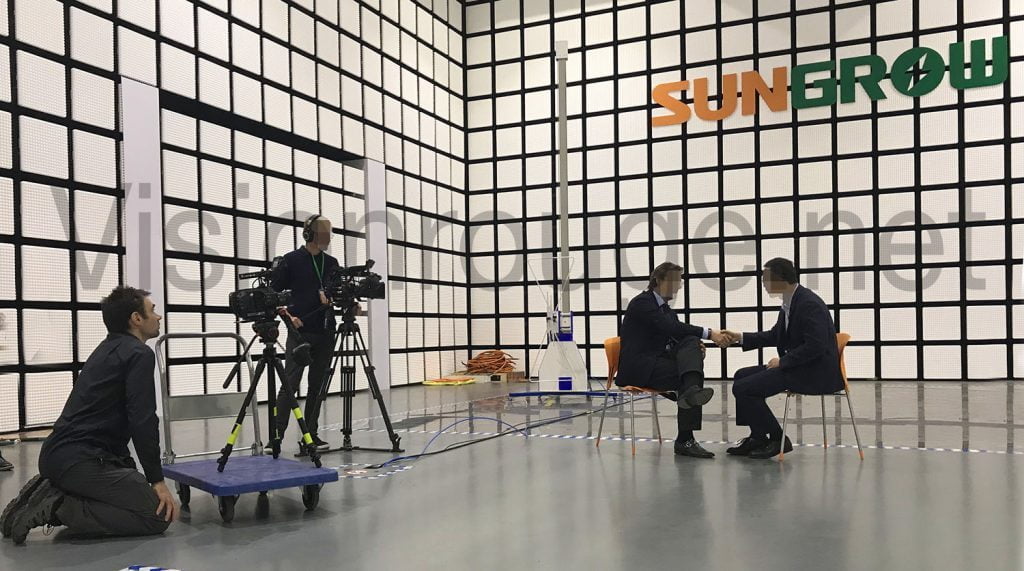 Interview starting right in the van during driving to the factory where we got this amazing room to shoot in. A dual camera setup with a improvised dolly. A lot of B-roll gather with our specific Ronin Rig as soon as we move all around the production line and a nice flight over the large facility.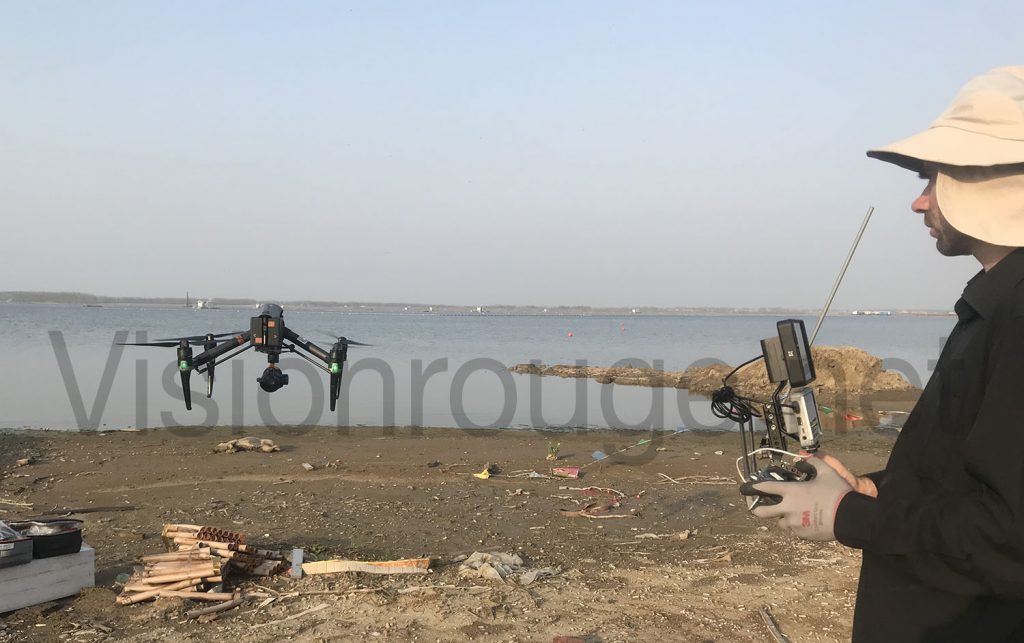 The coming days were be more focused on the floating solar energy power plant itself. It's still under construction and the sun was with us during all the time to get very nice aerial footage, gathering plenty of reflection from the solar panel as well as the lac.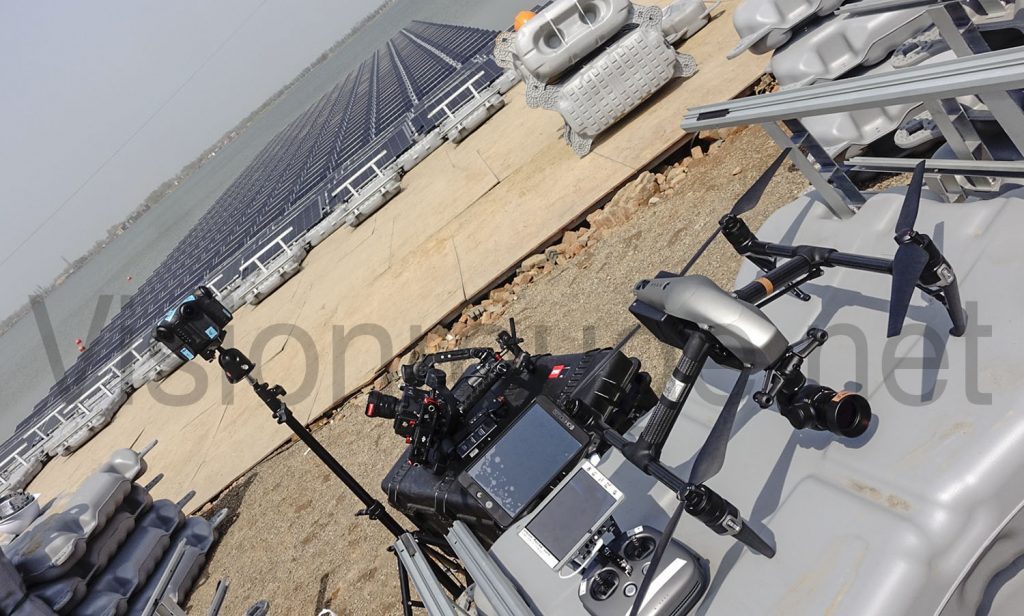 It was a great way to use our dual screen setup for the Inspire2: being able to get the processed Slog signal and all flight information at the same time!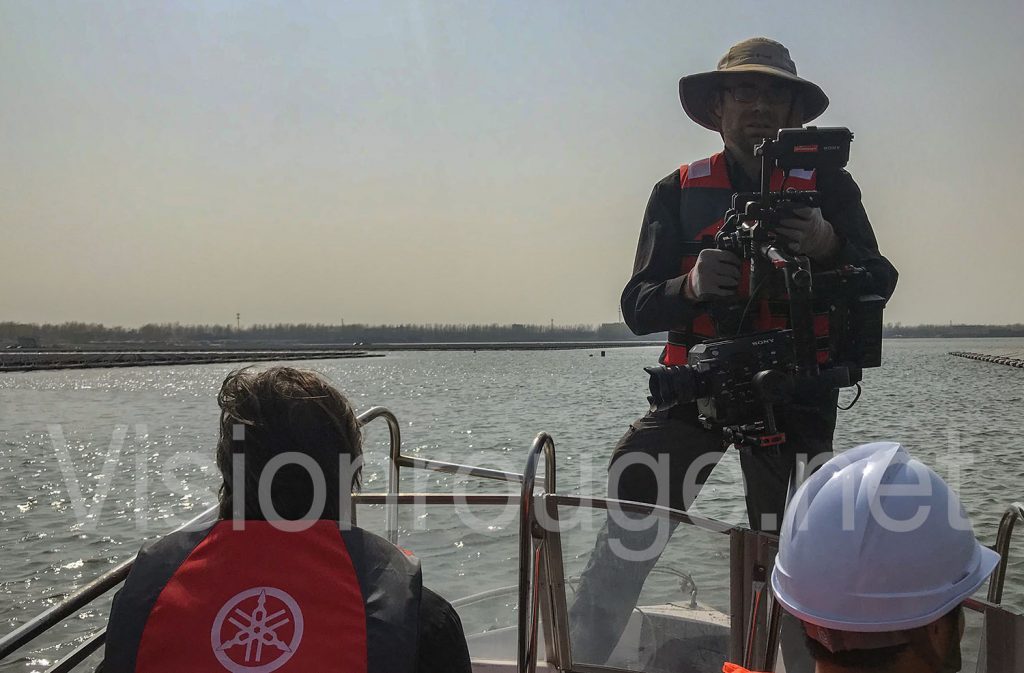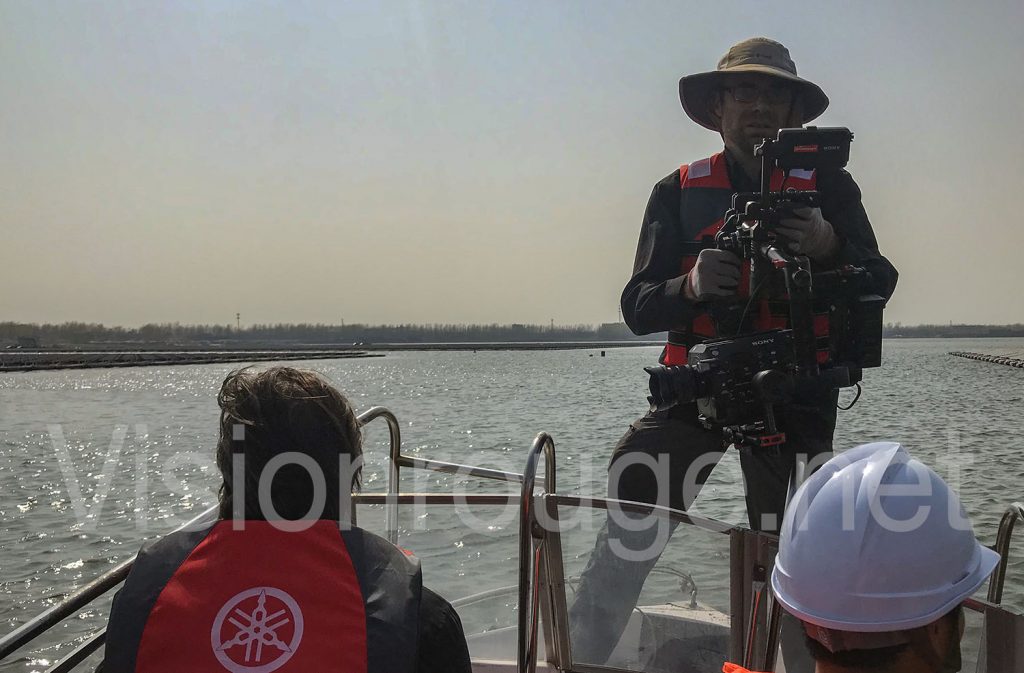 We got a boat to move around and shoot from there too. Please notice the way the screen can be flipped, so I can get great side view
Not your regular shooting for sure; don't forget to pack a lens or battery, the way back can take an hour!
360 VR video rig: Obsidian 8K
The last service was to get also a 360 VR video rig with our Obsidian 8K.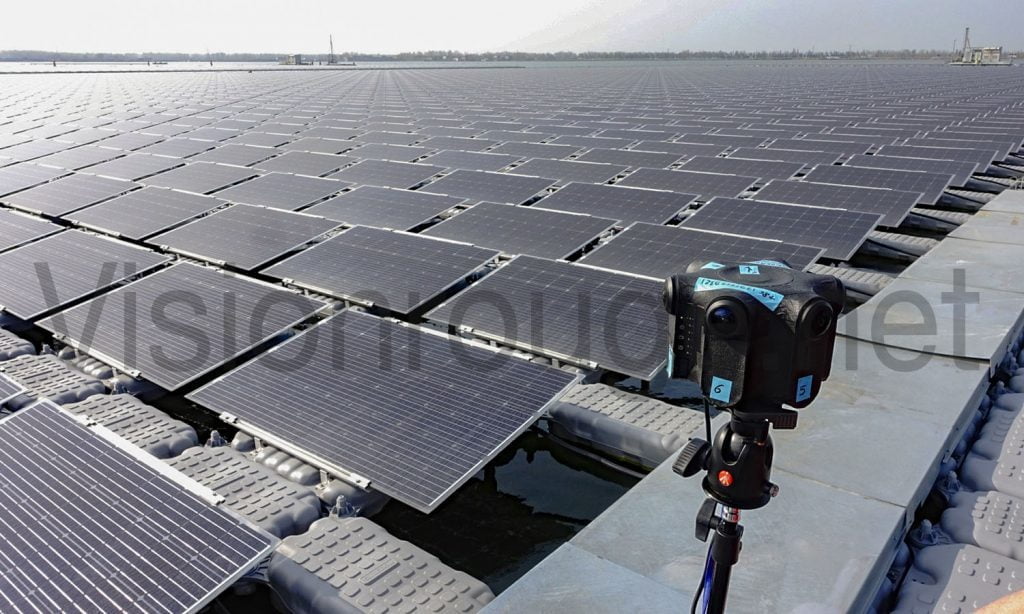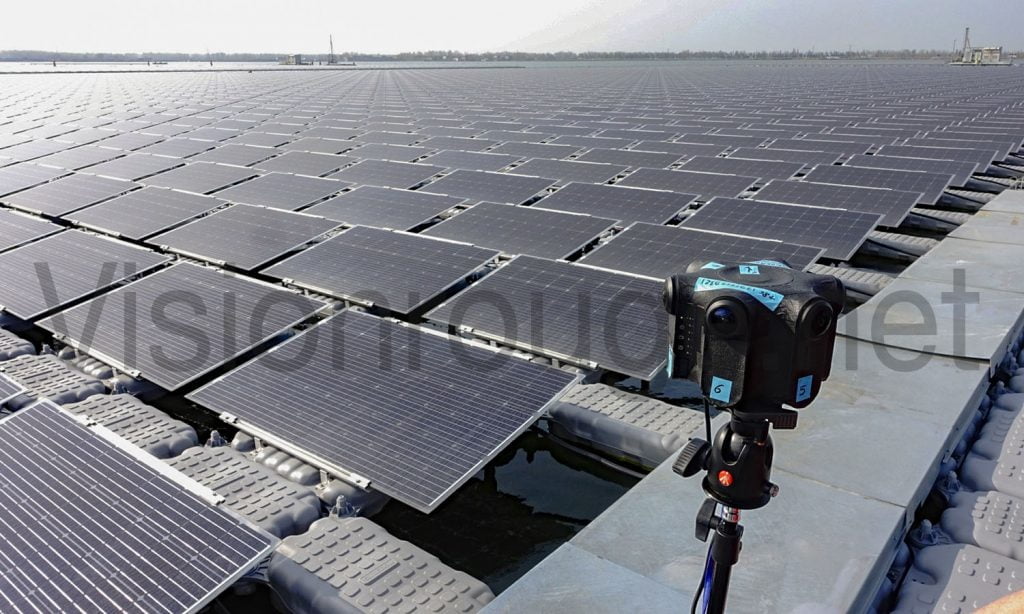 Feel free to contact us if you need to rent such rig in China or Honk Kong for you documentary. Renting it is possible, but the technical configuration and especially the Wifi setup, on a remote location as this one, can be challenging. We actually setup a network on battery for the entire video recording session. Hire our skilled cameraman if you like to get all this with only just one crew member!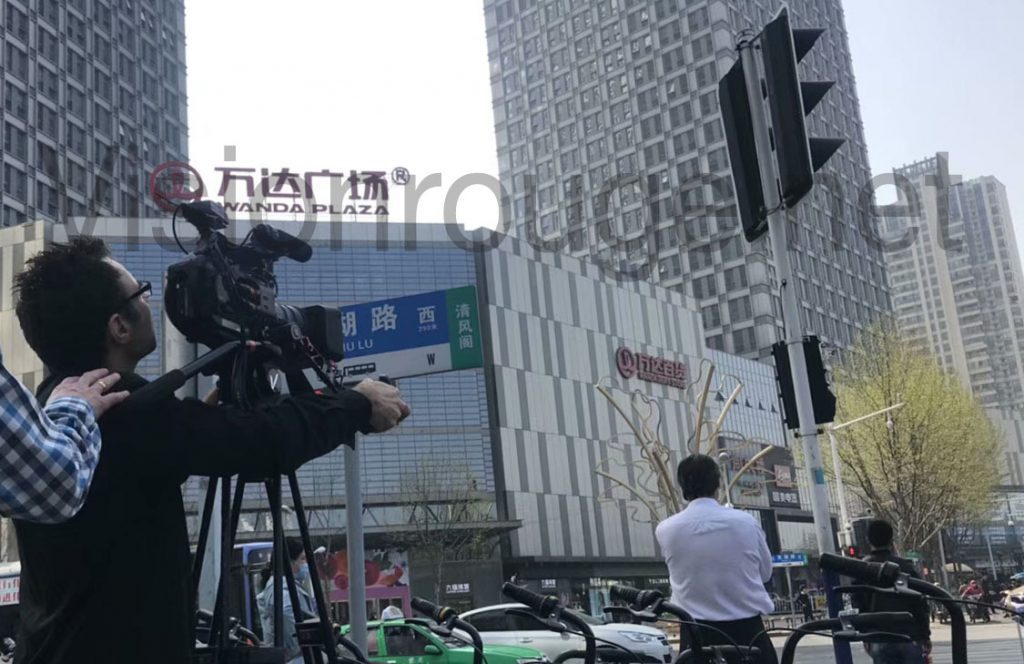 Of course, few b-roll of the street of Hefei, China as illustration for this documentary.
Thanks for this overseas client to choose working with us; it was a pleasure being there and hope to get more on another city/project.
The final edited movie can be seen here: