Audio / Video technician for Zoom Podcast in Hong Kong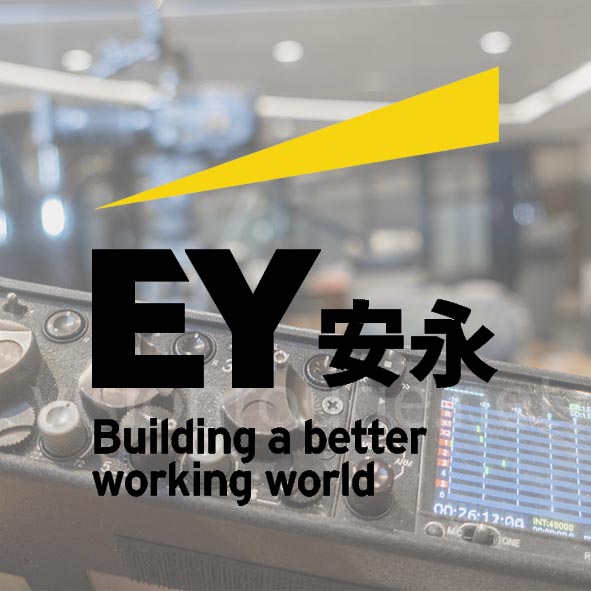 Hire our Audio / Video technician for Zoom Podcast in Hong Kong.
Get our Audio and Video technical support for your next Zoom Podcast in Hong Kong.
2020 is the year of conference calls and Zoom is one of the most used platforms.
It's naturally that we adapted our video and Audio offer to fit new demands from our returning customers.
When flying over a talent is not possible anymore, we have to propose a new way to get great audio and video footage from different locations but keep the live and interaction of a panel discussion.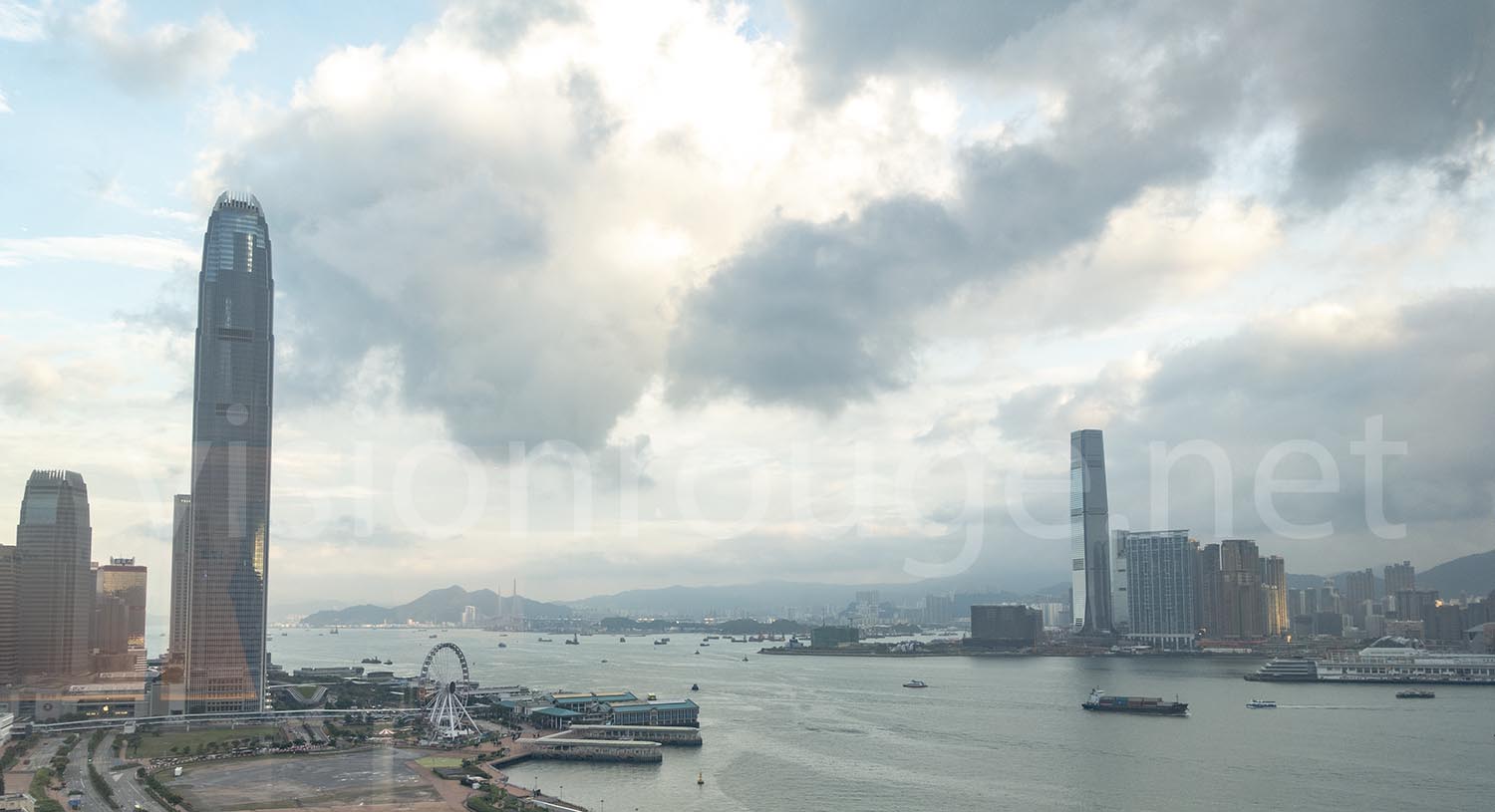 Remote Podcasts in Hong Kong.
Most podcasts are done with each participant in the same room and talking to each other. In this new series of recording, our talent is based overseas and has no way of coming to Hong Kong, so we had to set up a specific Audio recording studio to keep the quality out of the streaming limitation. At the same time, Covid-19 situation forced us to get social distancing between the Hong Kong participants.
I decided to set up an entire audio studio on top of the zoom call with local recording and a loop-free listening headphone. This way; each speaker got a perfect audio recording that could be assembled off-line, but the interactivity of the podcast remained during the recording.
With the help of specific audio mixer and matrix output, I redirected the different audio signals to each speaker to avoid echoes. This way There is no extra feedback voices as usual with simple speaker system.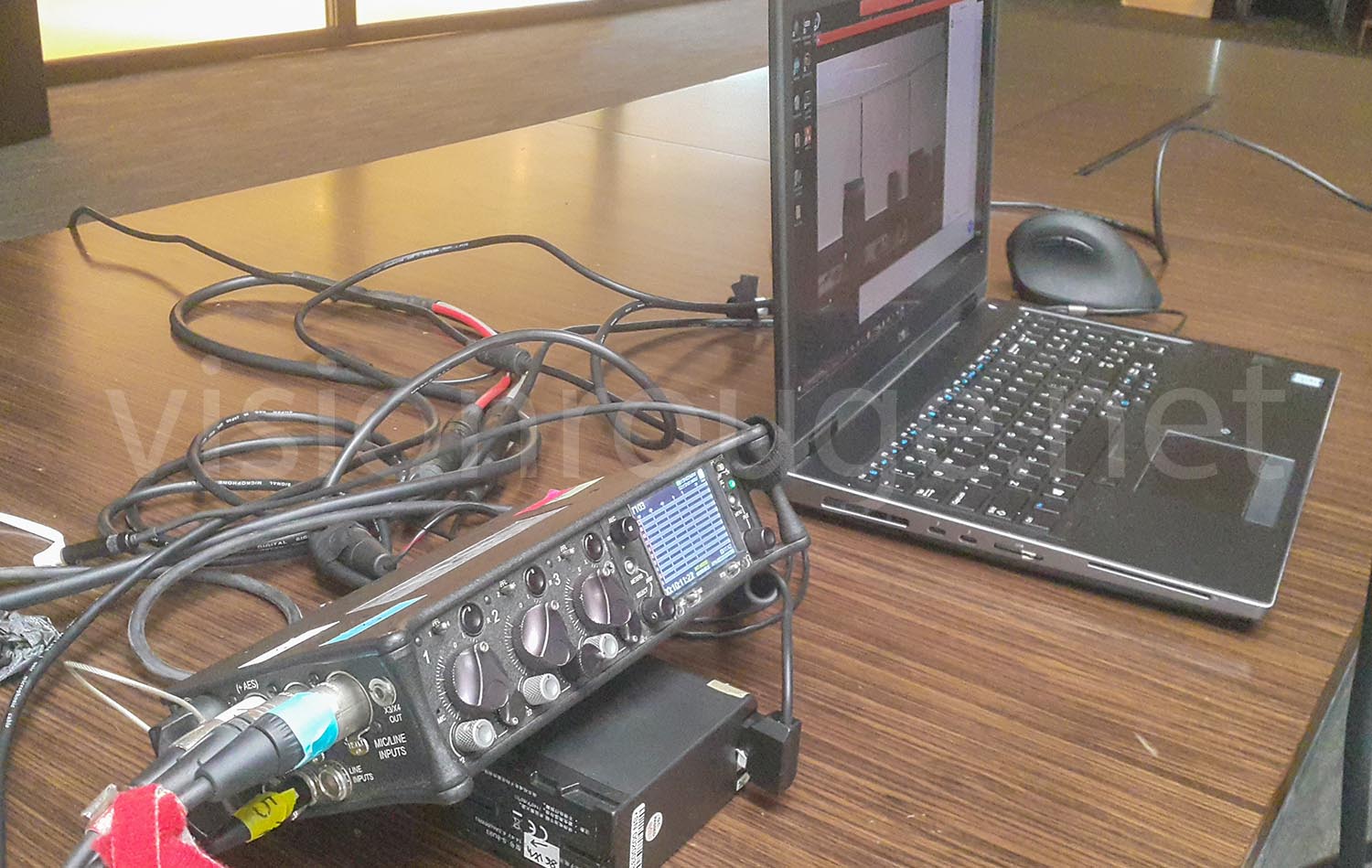 Professional broadcast Audio/video quality zoom conference
Relying on live streaming compression is not ideal. The network is often shared and a lot of data can be lost or over compressed on your feed.
Internet access in Hong Kong is one of the fastest on earth, but the trip back to the other side of the planet was still not perfect. Few audio glitches could be heard and our proposed solution got rid of this issue.
With a perfect recorded audio on-site, we offered a broadcast sound quality. It's also a relief for the interviewees to get IT support and not have to focus on the technical aspect of the Zoom meeting.
For this project and to avoid any surprise, the setup was done the evening before. All aspects were covered including the network capability.
Recording a corporate Video teaser.
On top of this vodcast part; I also use the limited time with our nice guests to record an extra short video presentation to promote the overall project. This time; it's a smart and corporate look over Hong Kong's amazing landscape that  was achieved. The super powerful LED from Lupo helped to balance the lighting with this bright background view. The Audio was still sent to the mixer and Zoom platform for control, but redirected to the camera for perfect sync. These videos will be redirecting to the full podcast done in Hong Kong.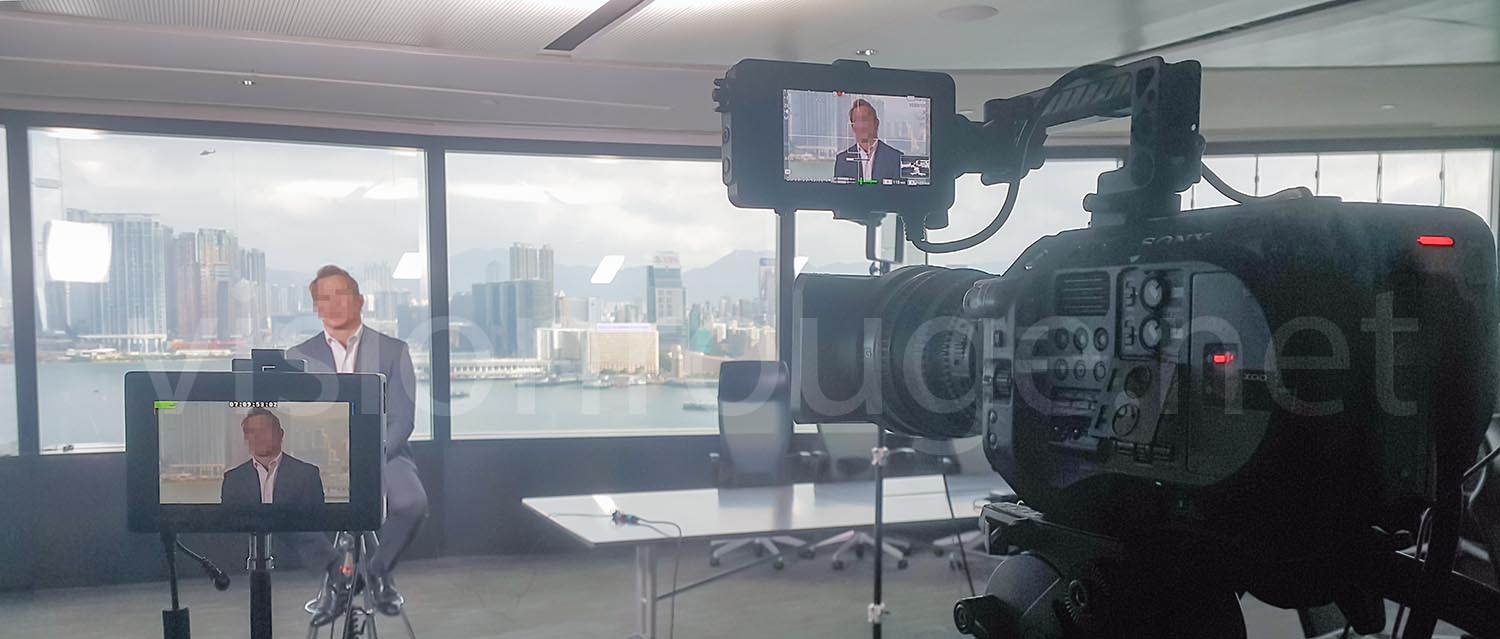 Why is getting a good audio important when using Zoom?
Podcasts are usually audio only and the content needs to be clearly understood. In this project, we are talking about the future of Hong Kong banking. A blurry picture with great audio will always be better than an amazing video with inaudible audio.
By hiring our audio / video technician for your next Zoom Podcast in Hong Kong, you will remove all technical questions and let him do it for you.
We plugged each member with a personnel lavalier microphone. We equipped everyone with an headphone receiving individual levels. Each attendee got only the sound of the others on its headphone.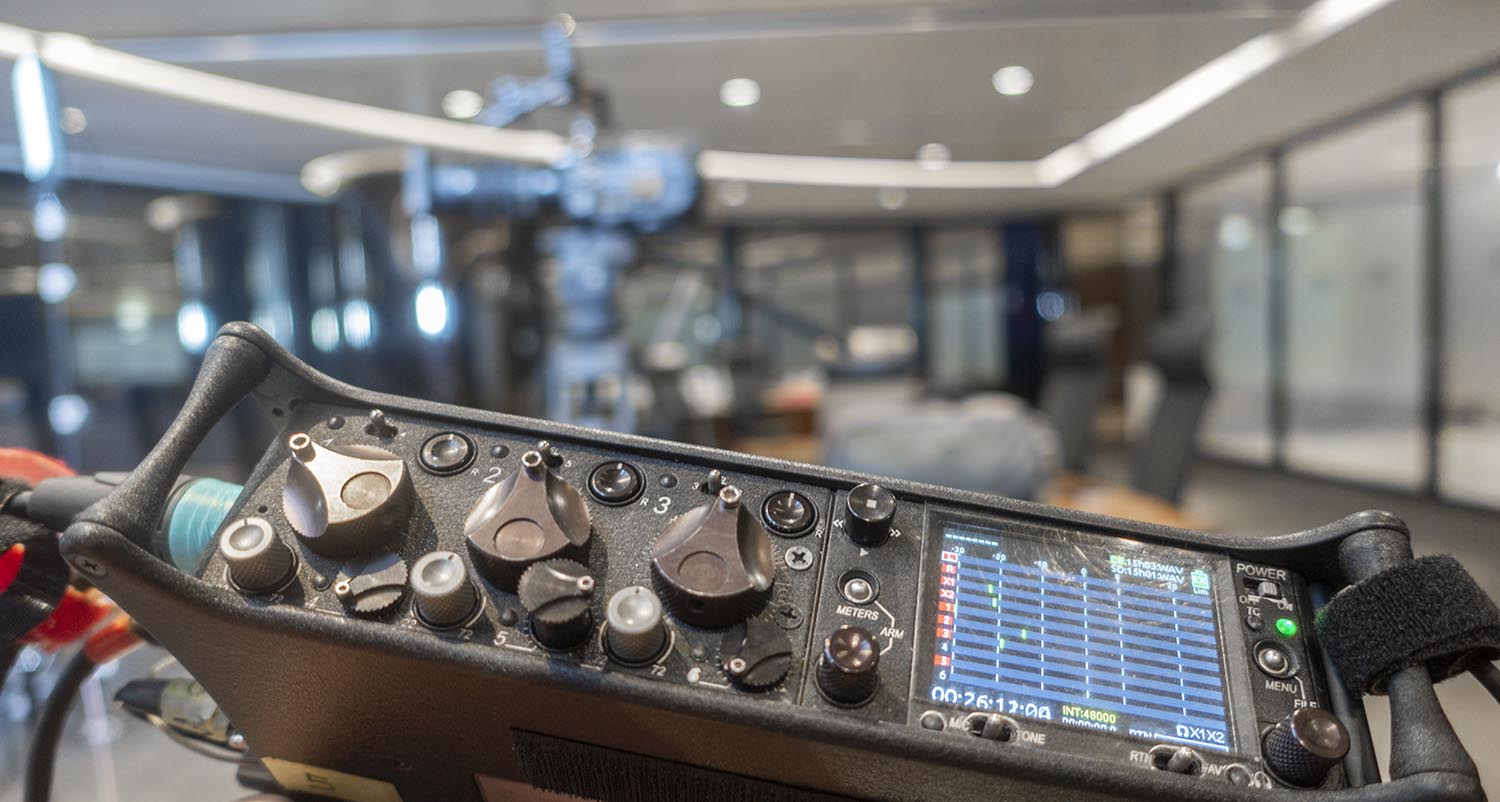 Prompter system to rent in Hong Kong for Zoom calls.
To make sure we keep eye contact during video recording, we invested in multiple prompter systems. We can now display the conference member into the glass instead of a text to read, so it's really like a face to face meeting.
We have many of these to fit multiple interviewees setup. Each having it's own independent camera, microphone and teleprompter system.
The recording is done into our cameras, internally, and uploaded later to our cloud server.
Make no mistake, the overall result of such setup will look much better than a glitched video from a webcam.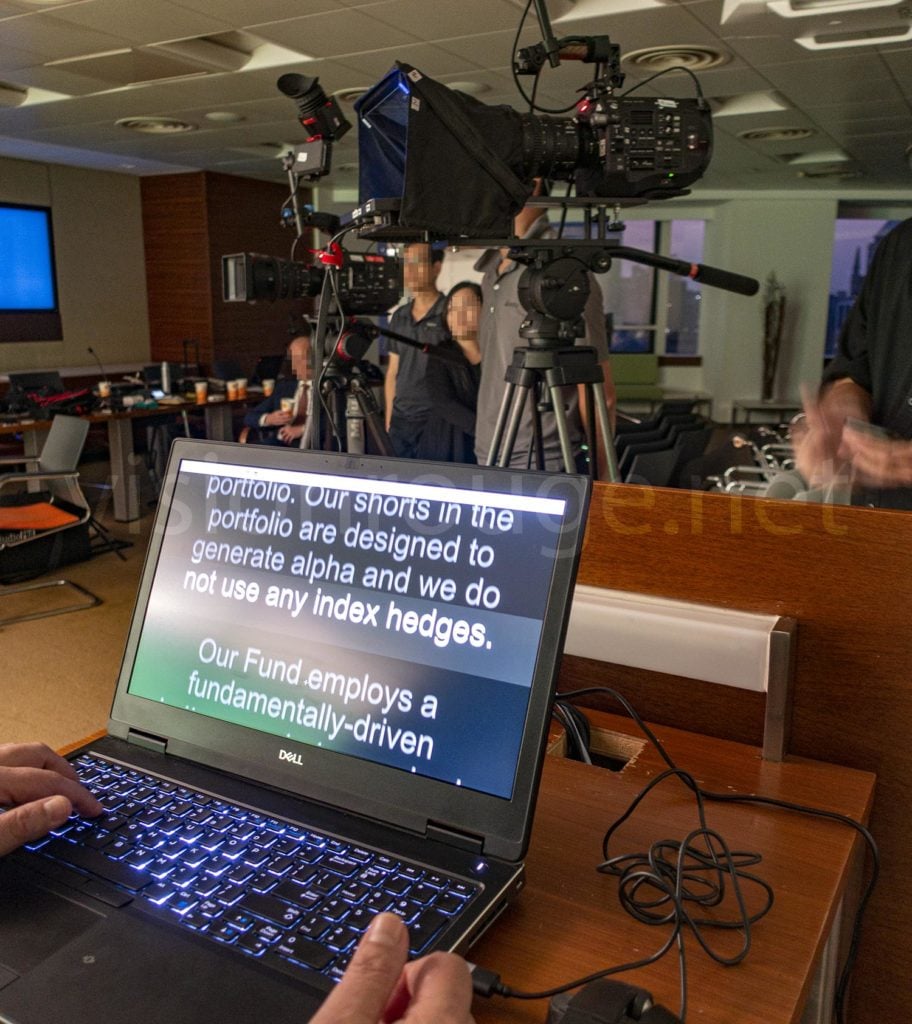 This is one possible setup with an operator to adjust the text speed.
Using broadcast rated video cameras instead of webcams.
We have a signal converter to send our video and audio feed directly to the zoom platform. This way, we can use our camera and lens in place of a simple webcam.
This allows us to zoom on the focus on the main speaker and get much better quality.
We can even have a switcher on top of the audio mixer to create a real studio feed. Our video tech will select the audience member that is important to get on screen, and remove the unwanted background noise.
Webcam are usually using a wide lens and not very pleasing for the audience.
Lighting matters more than you think.
On the lighting part; we also work on getting a nice looking overall scene. This will help reduce compression noise. Picture and video record the amount of light they received. Hiring a professional cameraman in Hong Kong will result in getting the best of your team. A simple web conferencing can now look as a real TV show and capture audience attention.
Green screen background replacement.
We have a green screen studio backdrop to be set up onsite and get great composition results in post production. Even if AI computed cameras have greatly increased over the past years, they are still way far from the result a 4K 10 bits camera can produce. Keying a backdrop is not an easy task especially in a tiny office room. This is where our experience matters.
Here is one setup done by the past in Hong Kong too.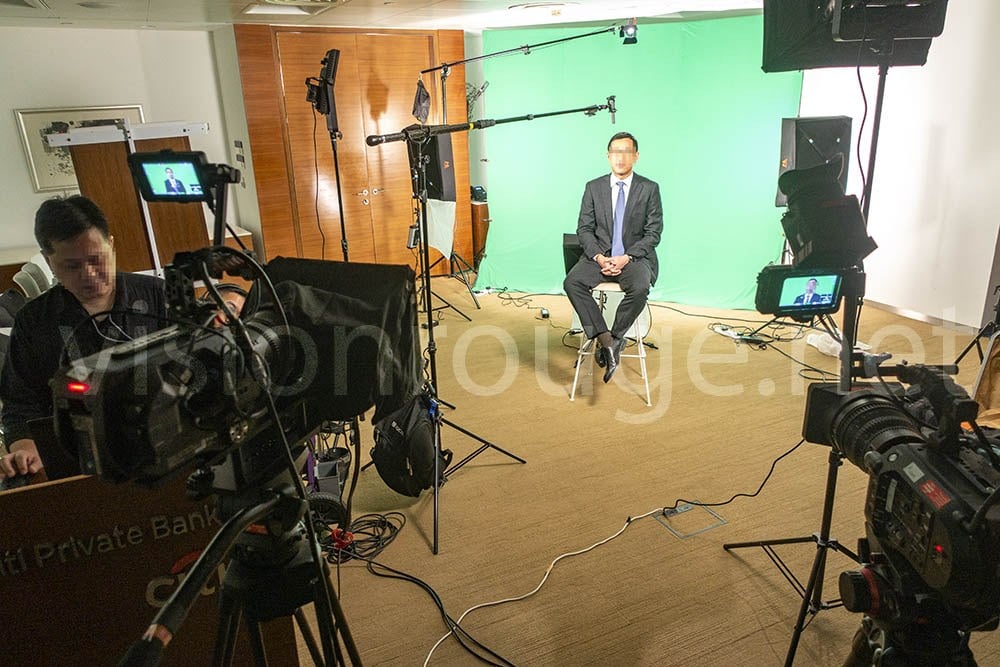 Which platforms are suitable for our offer in Hong Kong?
The technical solutions we offer are also perfectly fine using skype or Microsoft team platform. We provide a strong hardware solution tested on most video conferencing, Web Conferencing, Webinars
platforms. If you are using your dedicated video telephony and online chat services through a cloud-based peer-to-peer software platform, feel free to connect with us and check what we can do for improving quality.
We have a simple solution for one to one interviews at a very nice starting price.