Hire Hong Kong cameraman
Film speech with prompter
Hong Kong, Aug. 2020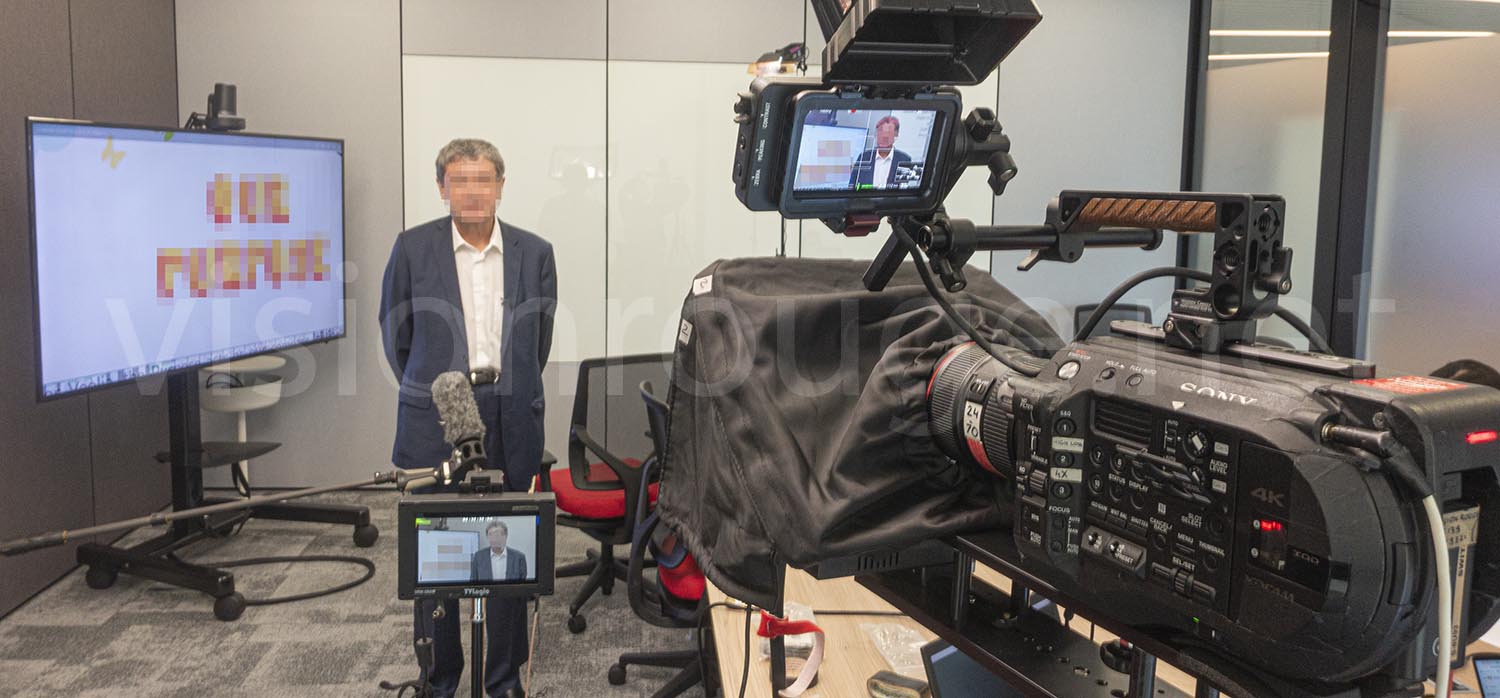 Hire Hong Kong cameraman with prompter to film speech.
We provide simple and effective solution to film the speech from your team members. In this project, the offer included the lighting, sound and camera kit; but in order to get the long speech recorded at once, we also brought a prompter.
All this fit simple suitcase that can be brought anywhere and install quietly in your meeting room. Please read bellow our behind the scene post.
This video project happens during Covid-19 pandemic and was done following our guidelines.
Prompter for interviewee speech
A prompter is a must have if you like to film a long statement. Of course, getting it all at once using only your talent memory would have been perfect, but this is not so simple.
Video recording session can be quite intimidating and the prompter is a real plus value on such.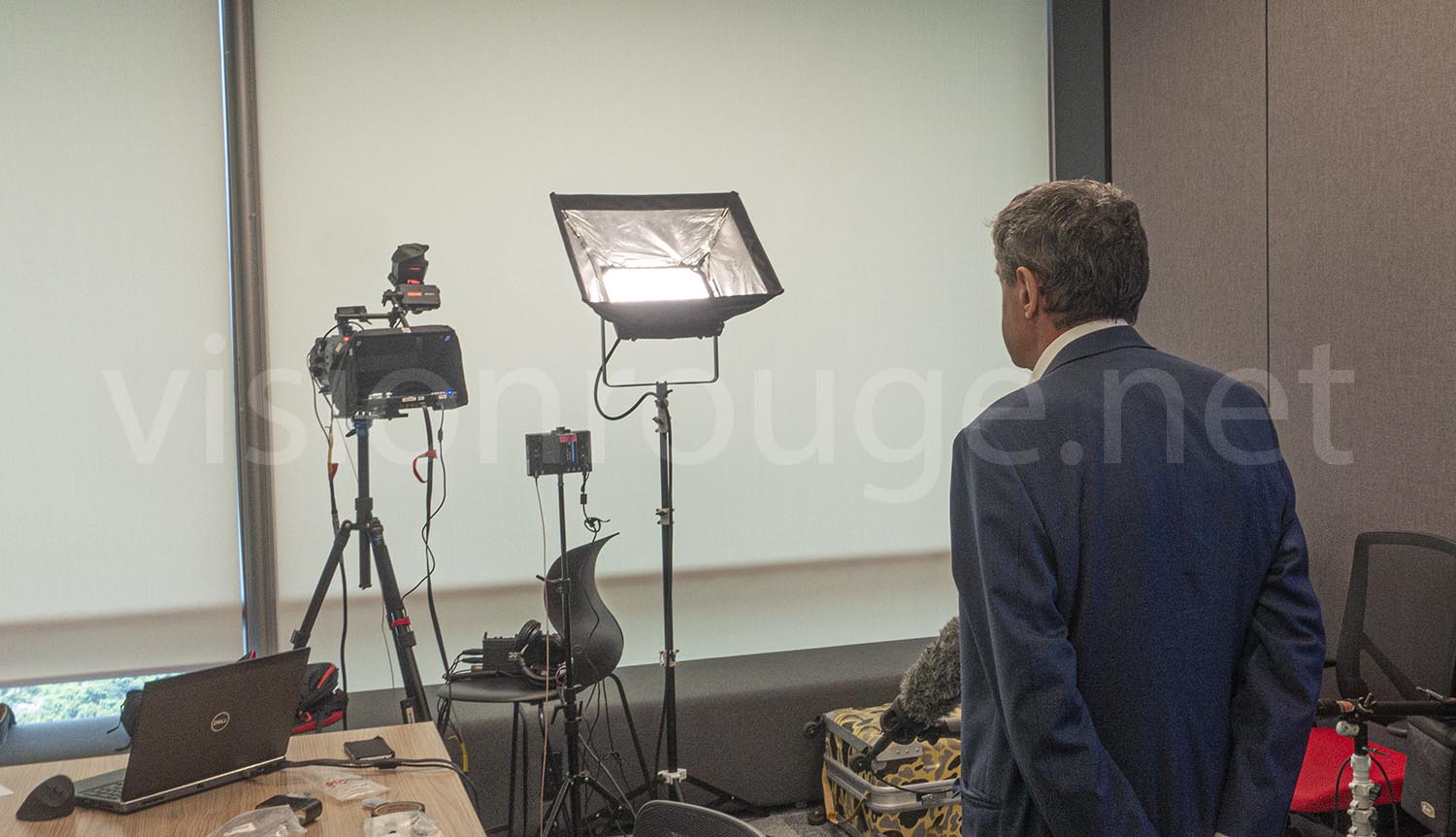 To limit the overall cost, we only bring the prompter system and any of your personnel can make it run with a little of practice. The system have 2 monitors. One is in front of the interviewee, either in front of the camera lens for direct look to the camera or on the side for more corporate look.
The designed prompter operator have a second screen with an exact mirror view and so able to adjust the text speed to the reading speed. All is done quietly with our silent mouse and computer workstation.
The overall training took about 10 minutes including the update of the speech text to film. Our cameraman will spare a bit of time for a quick training on the prompter software. It also have a automatic rolling feature that let it work without too much speed tweaking.
Setting up for a video interview
The total time for setting up is about 90 minutes in order to gather the best look. We always try to get few picture of the possible room prior to the shooting in order to select the best option.
The parameters are based on the overall noise level, size and existing lighting. OF course, if the background should be a Hong Kong view, we also need to be careful with the possible sun orientation and the time of the day.
As a Lego game, our camera operator will build the entire sound and lighting setup, as well as the prompter screens. The only part we need assistance is to turn off lighting, get control of curtains or existing screen.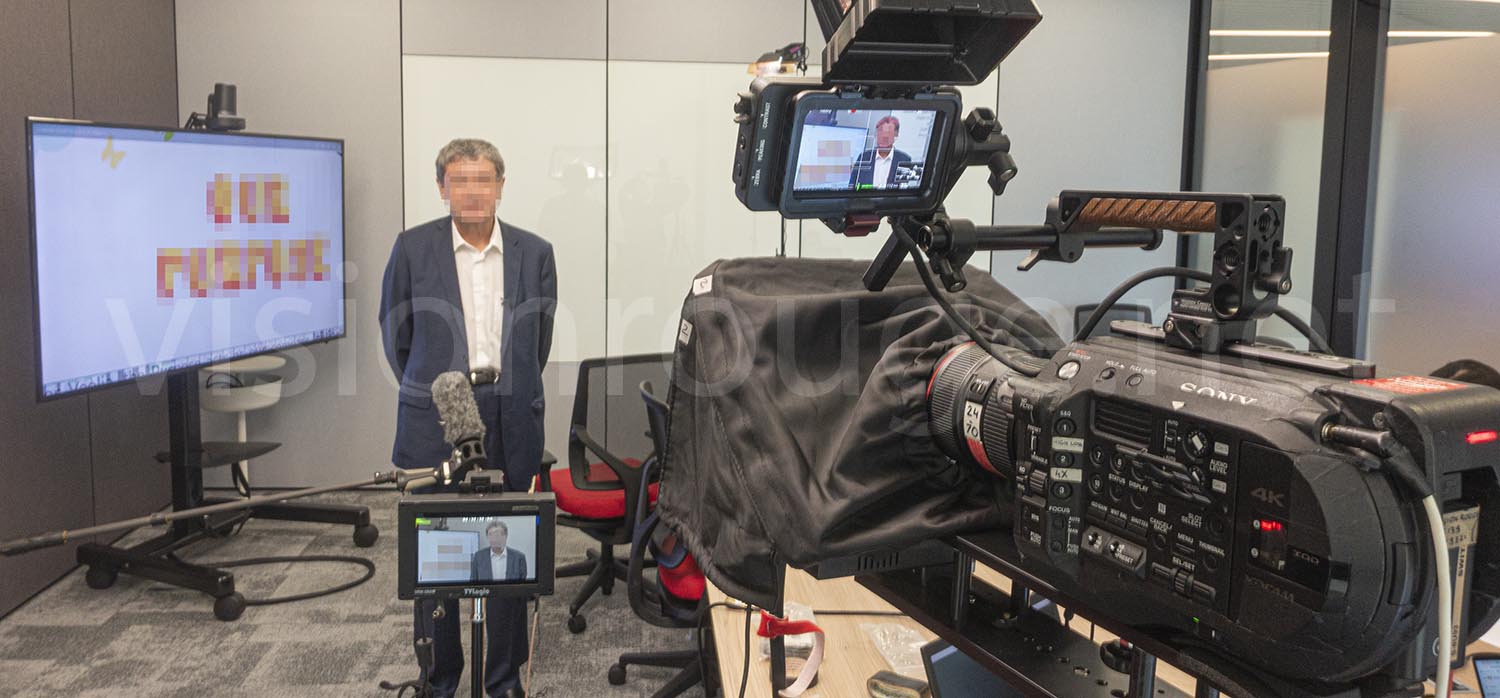 On this particular speech recording in Hong Kong, we have to display some information on a large TV on the back. This was a bit more complex as it was quite reflective.
The screen was also producing light by its own, so a bit of matte powder from our make-up kit was necessary.
hire a cameraman for half or full day rate?
We have nice half day rate if you only have few person to interview or speech to record. This way, you can  keep the overall cost under control. Working with a professional Hong Kong cameraman should not be done on cost only. Most of our Hong Kong videographer package price are online already. There is no hidden cost or last minute increase.
Please have a look to our pricing to know the cost of hiring a cameraman at full day rate and contact us if only half day is require.
We are providing professional attitude and footage.  Most of our clients are returning customers for this reason.
Also, we have many others video service available as drone, green screen or photography that will help you building a large portfolio of services with one unique provider.
video interview, Light and sound
Even if your office is quite well lighted, the prompter windows screen is absorbing quite some light.
Bringing a 3 Led kit is our daily routine! With such we are able to face any situation. The extremely high power Lupo Bi-Color panels are perfect for such assignements.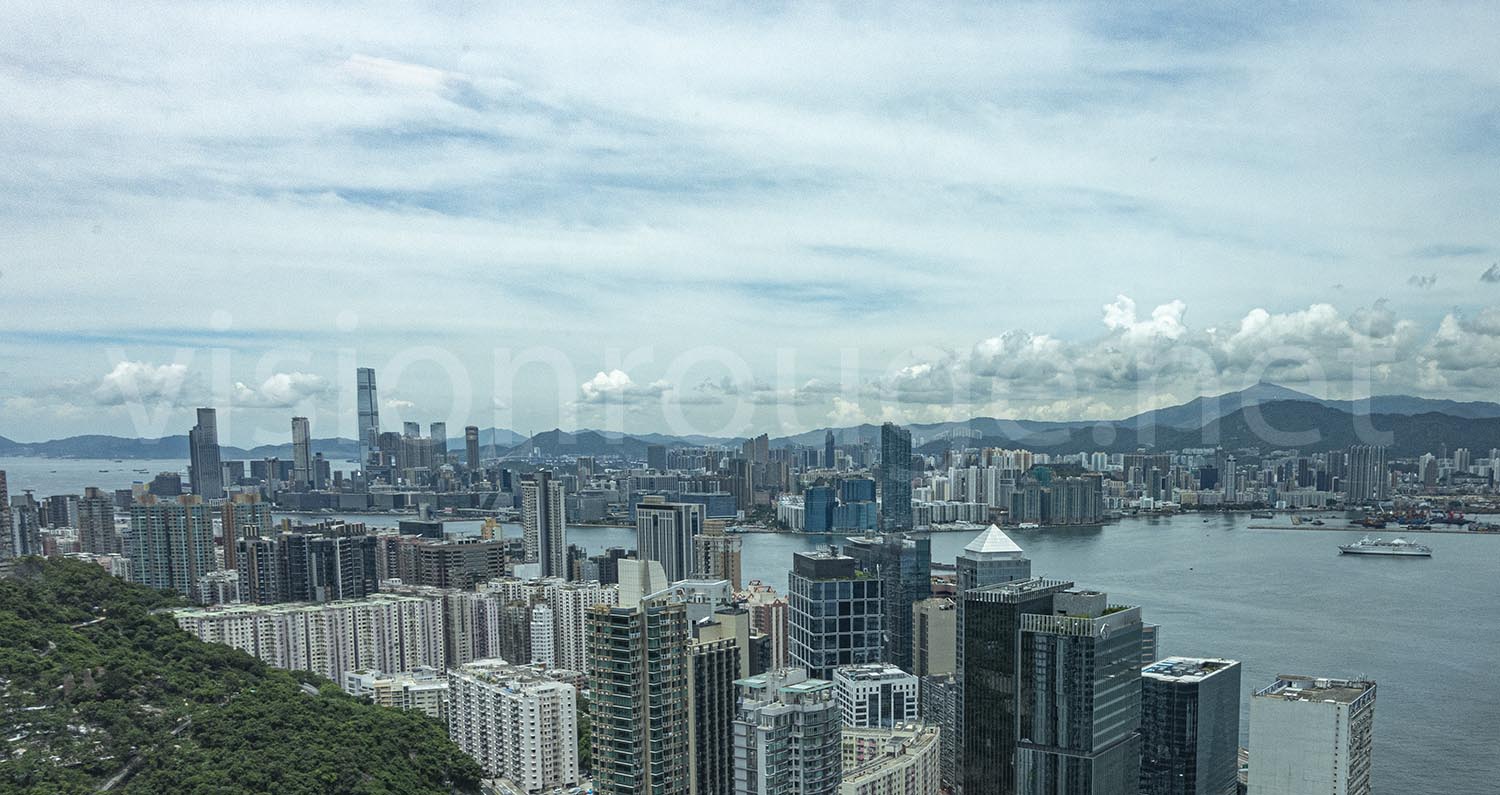 One issue we run this day was the fact that office light were completely automatized and not ale to be switched off. So we have to get our white balance fits the actual one in the room.
Fortunately, the curtain cut the blue tainted light coming from outside and I also planned with the client to use a room facing North to avoid the cat and mouse game with the Hong Kong sun and the clouds dance.
On the sound part, one lavalier and a boom microphone is feeding a Sound Device mixer. This way, there is no need to touch and move the camera during the recording session.
The FS7 is our Hong Kong cameraman favorite piece of gear.All went smoothly and within the time allocated.
How to Hire a Hong Kong cameraman?
It's easy and straight forward: connect with us and you will received a quote overnight for your speech video. We can, of course, edit and export your footage directly, so you have one provider for fast turnaround. All the filming copyrights belongs to you and can be used without any limitations on time or location.
For this project, the entire movie with motion graphics and title was done under 48 hours.
Our Videographer is ready for you in Hong Kong!
If you are more into aerial and corporate b-Roll in Hong Kong, please check out our next project for Veolia.