Ernest and Young
Prompter, Interview
Three person film crew
Hong Kong, July. 2018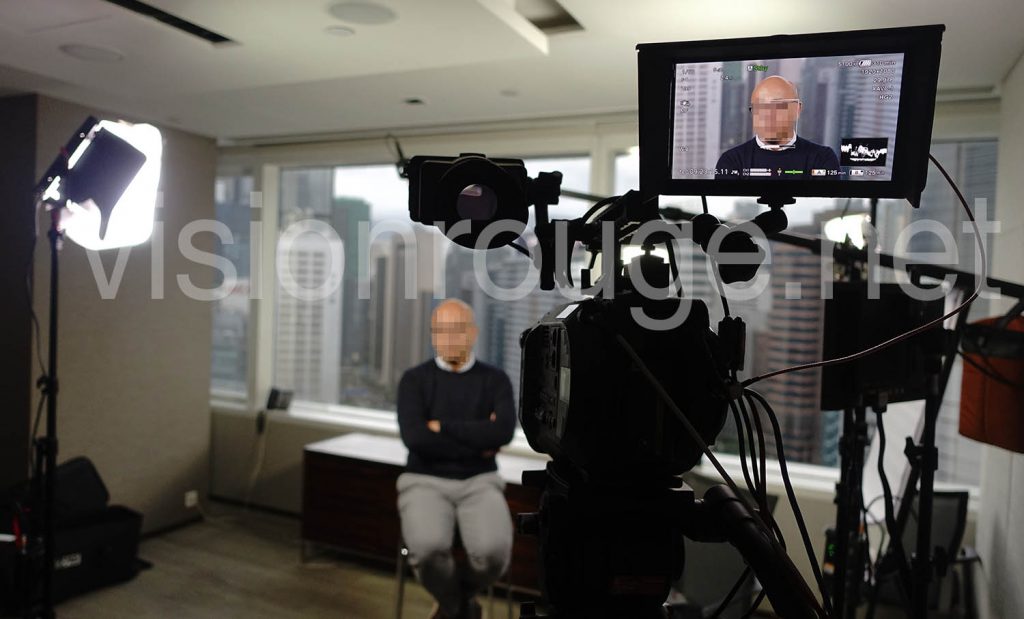 Three person film crew with prompter to hire in Hong Kong
Are you looking for a film crew crew to hire in Hong Kong ? Our three person package add a prompter option on top of camera set and light kit; so 3 person will be coming to interview your attendee. One sound tech, one cameraman and one prompter operator fluent on the desired language working together to speed up the filming. Don't forget that we are based also in Shanghai if you need the same service in Mainland China too.
Ernest and Young: an office with a view for this early crew call on a fast changing weather. A great looking morning to starts with.


Another day, with a returning customer from an america based production house. Thanks again for the local team which is always helpful with each of our request.
Our three person crew in Hong Kong
Our Sony FS7 one more time used in front of windows for a dedicated look requested by the customers,. We used a fast lenses for super shallow deep of field effect. Feel free to contact us for your next Hong Kong video project as we have 4K camera and English speaking team with internet high speed cloud hosting ready for you. You can completely remotely order your shooting. We can share in real time our framing and video feedback. A great way to get cost and time saved!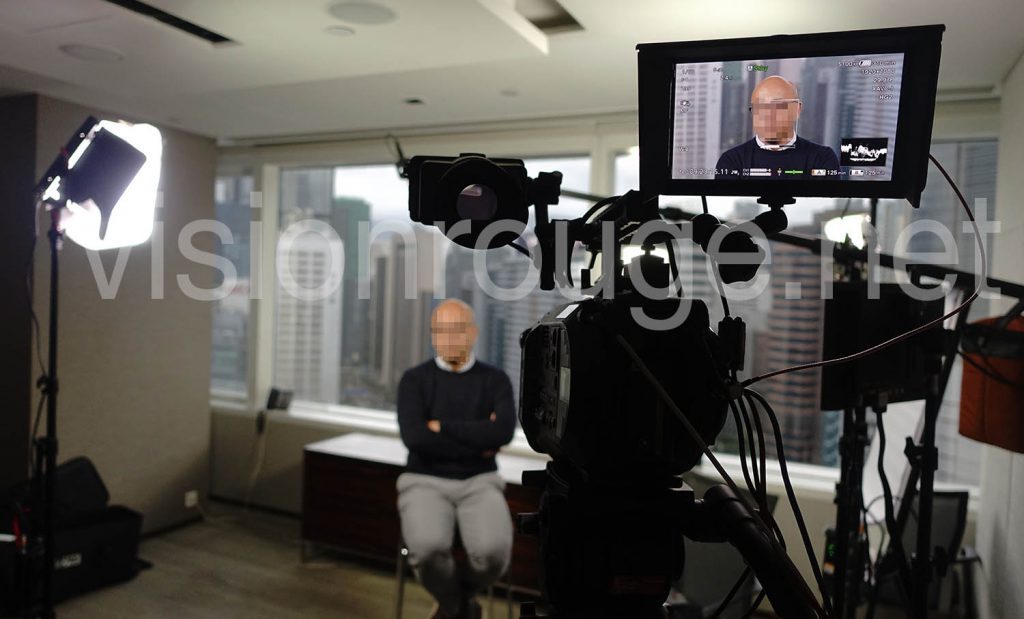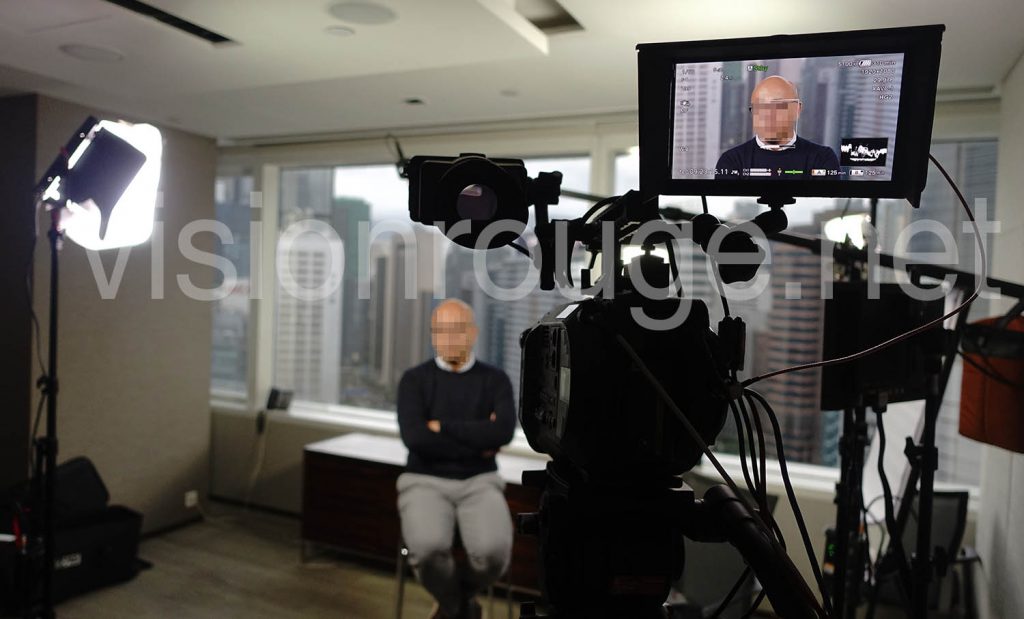 Here is a frame grab of our cameras. Our client specifically asked for a this city faded effect on the background as his final movie features many different video footage gathered all over the world.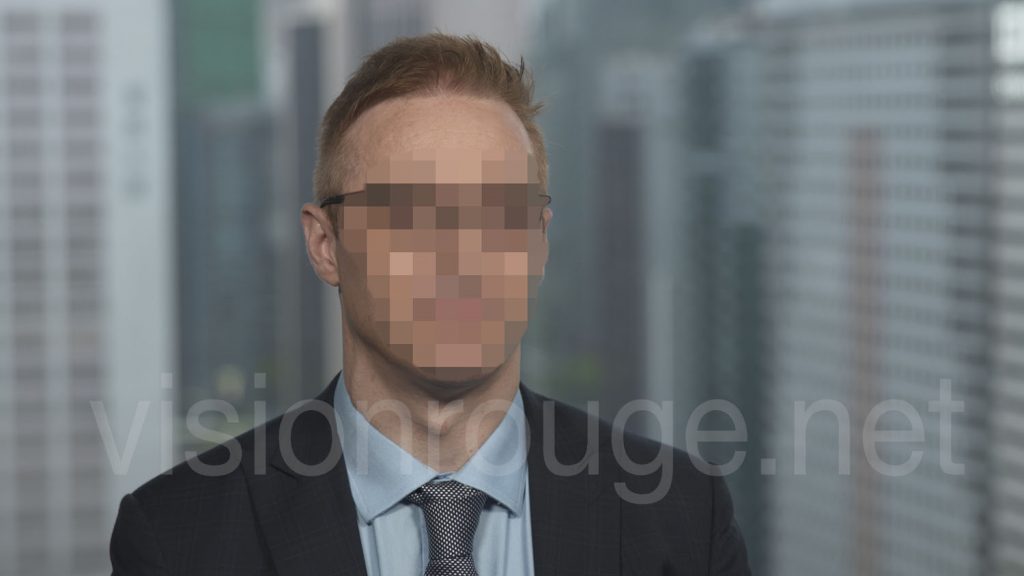 Looking to get a prompter operator for a perfect focused and fast filming?
As the weather was playing with us, it was a relief to get this recorded in few minute only. Out operator remotely controls the speed with a dual screen setup. This way, we have a perfect control on adjusting reading to a more natural way.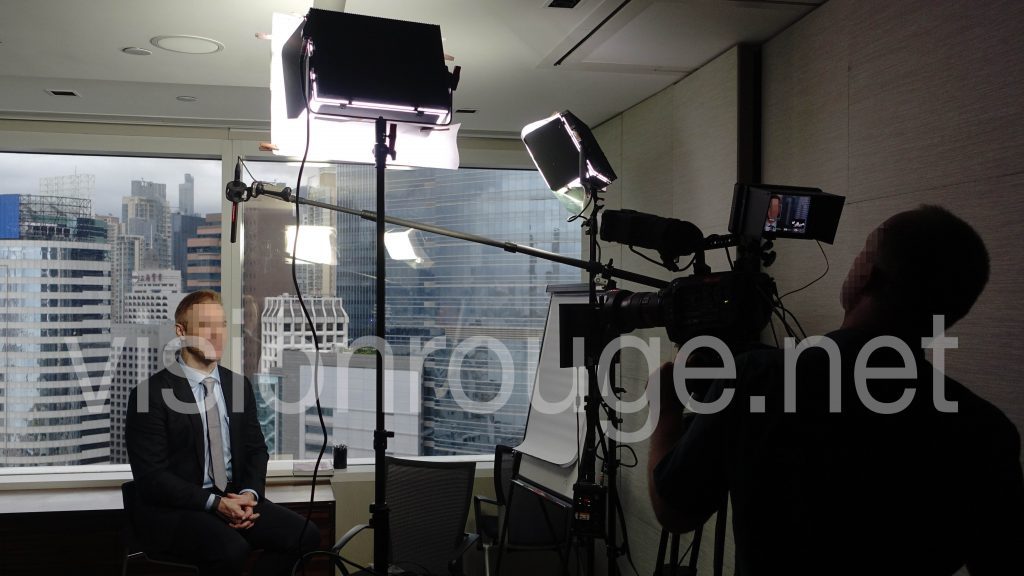 Want to know more about hiring a prompter operator in China?
If you are interested by such service, feel free to contact us for a free quote!  Shanghai and Hong Kong  based production house: Visionrouge covers a very large part of Asia. We also have a single package with our camera operator with kit.
Feel free to hire our prompter on our rental page.  A semi transparent glass provided helps getting a direct look at the lens style.