Review Zacuto Gratical Eye; Findings and thoughts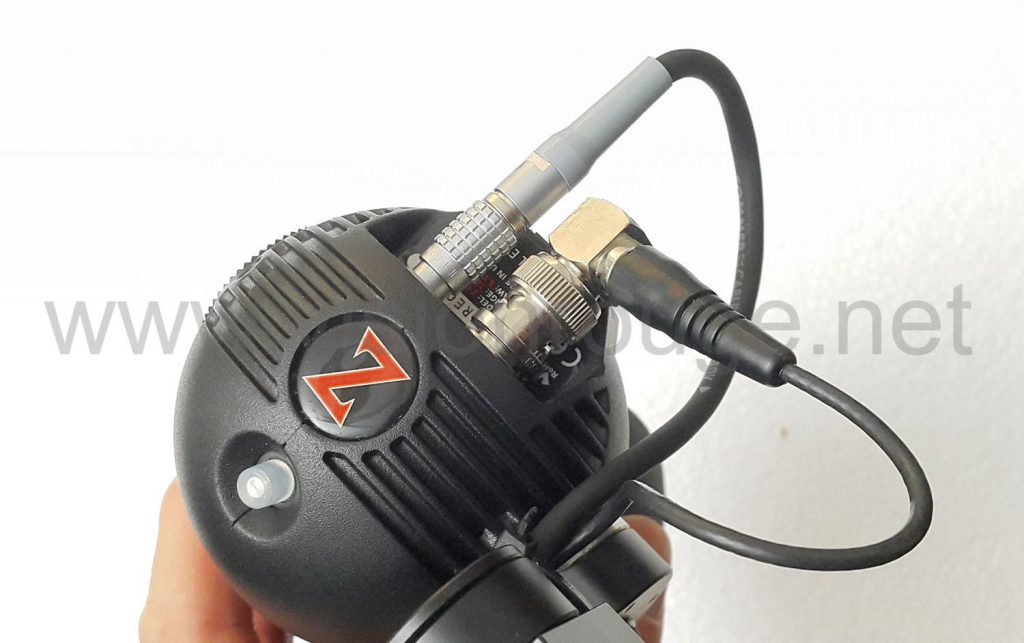 Zacuto Gratical Eye EVF review
Investing in a EVF is a interesting choice; either it's by comfort as your camera do not offer a decent one, either it's by obligations on your side when your eyes start to make close object not so sharp anymore.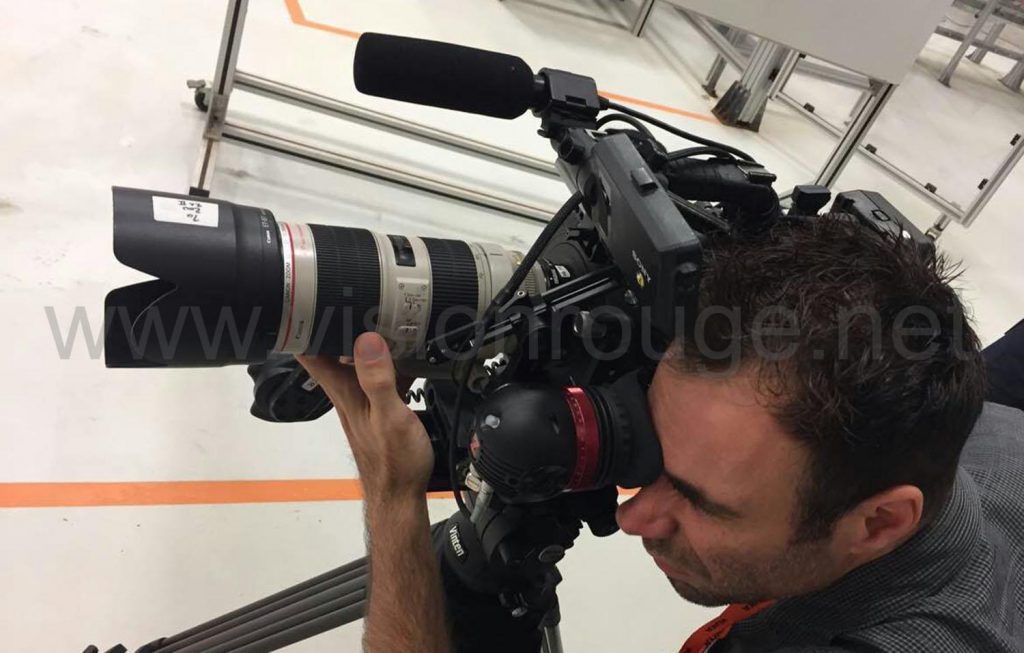 For me, that was the second one but I realized that I should have bought one sooner. The Zacuto Gratical EYE OLED is my first one, so i can't compare only to the one you can have on camera as the fixed one on c300 or the Sony lens piece on the ex3 or fs7.
In any case, the advantages of owning one are now obvious and I will buy another this again and again if you ask me.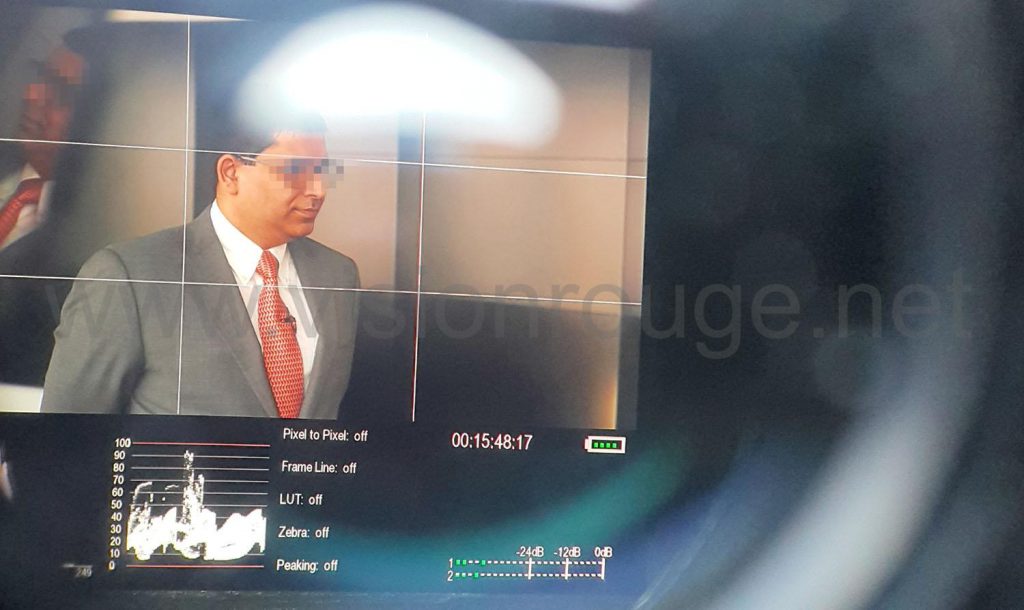 The main characteristics of the Zacuto is how to get extra shooting information on the bottom of the image simultaneously, being OLED picture quality, and very lightweight as power supply is provided separately. There is also only one button for all menu access to keep it sturdy and simple.
The advantages of any EVF (that you owned) :
– Better stability during shooting as your eye give you a extra connection point with your camera body.
– Picture is consistent with any camera you are using and don't get fooled by too bright or non contrasted camera monitor.
– Shooting outside under any condition is now possible, big time.
– Getting the picture in a full eye helps you checking your frame. No distraction from reflection or client remarks looking at your monitor.
– Better look in front of the client making small rig looking better for situations where it matters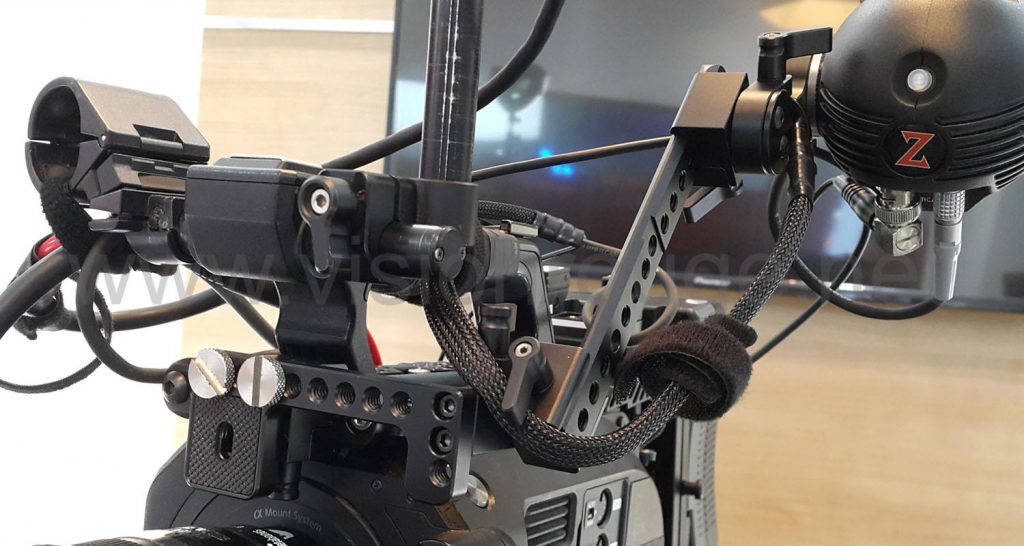 Disadvantages of any EVF :
– It need an external power system and will add weight on your shoulder.
– It may use the only signal output of your camera and a signal converter may be needed, or, in a case of Sony fs7, the HD output can't be working when using 4k output in HDMI. You will need to connect your evf to a down-converted signal from the 4k recorder with, maybe, a slight delay on the picture.
– Usually located on the left side of the camera, it needs to be attached securely without blocking the existing screen and buttons which could be challenging.
– Some low or high level shot position are not easy to get due to the limitation of your EVF support. You need now to follow the camera with your eyes attached on and your entire body in case of large pan for example. The EVF support design should be an important part of your shopping.


Specifics advantages of the Zacuto OLED EVF Gratical Eye :
– Very lightweight and do not brake the balance of the camera. It allows also a light EVF support system that you can easily re-position with friction. I have used some SmallRig part to get it done.
– Having two mounting points with Arri rosette is perfect.
– The screen quality is great and picture is very detailed.
– It do not use too much power, it can run for hours on a V-lock 90 Wh battery.
Disadvantages of the Zacuto Gratical Eye
– The eyes cover is full plastic and not comfortable.
– They designed a lens cover that you should push with your head to open it but it's not convenient. Also this cover is not holding firmly in the eyecup, so it will be soon on the floor.
– The power meter display can't be adjusted and it's start blinking red if it sensed a lower voltage even if it's not so low. I have to turn it off. I guess a firmware may be able to add a meter threshold level should be done.
– I also found annoying that it can be powered by a lower 7.4V and always need to add a heavy and large V lock pack on my rig.
How to make it work?
– I bought the Cineroid eye cup cover and it's almost a fit to get better and smoother sensations. The only downside was shooting in a dusty place and it was impossible to clean it and i kept putting my head in this dirty cover.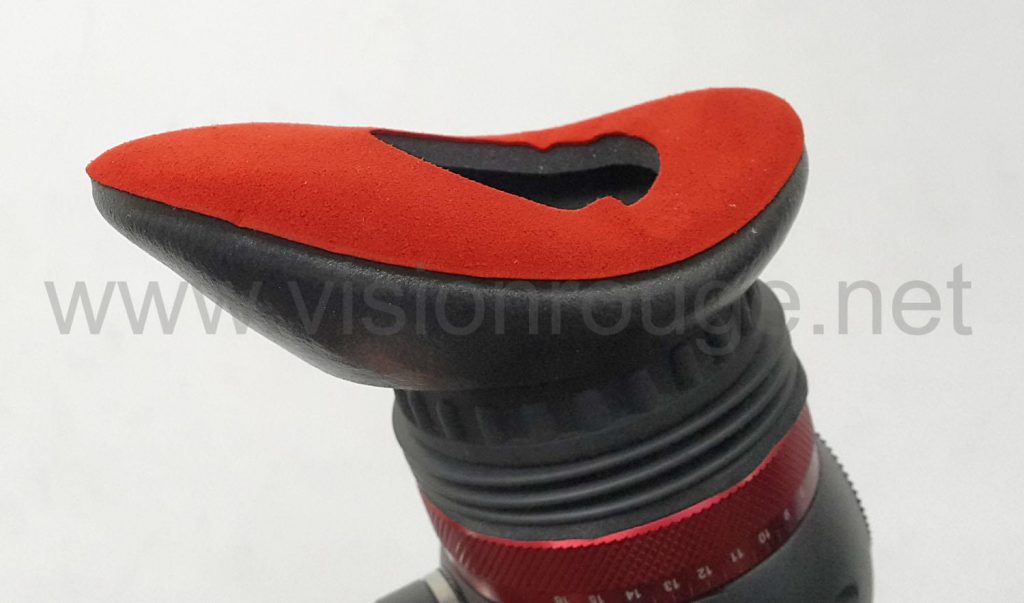 The focusing ring can't be locked and very easy to have fully fuzzy screen. I would love to see a way to lock it. This is not something you adjust everyday usually.
-The unique button is too easy to touch and it happens often to push it by mistake when moving the evf position. I would prefer to get it a bit protected behind some metal bars.
– The absence of power switch forces you unplug it or keep it on all the time. A small switch as you can have on sounddevice mixer should be possible to add in the mk2 model.
-The provided sdi and power cable are not well designed; one is 90 degrees plug and one is a straight one. When you plug both it makes the rig too big and very easy to break the power cable.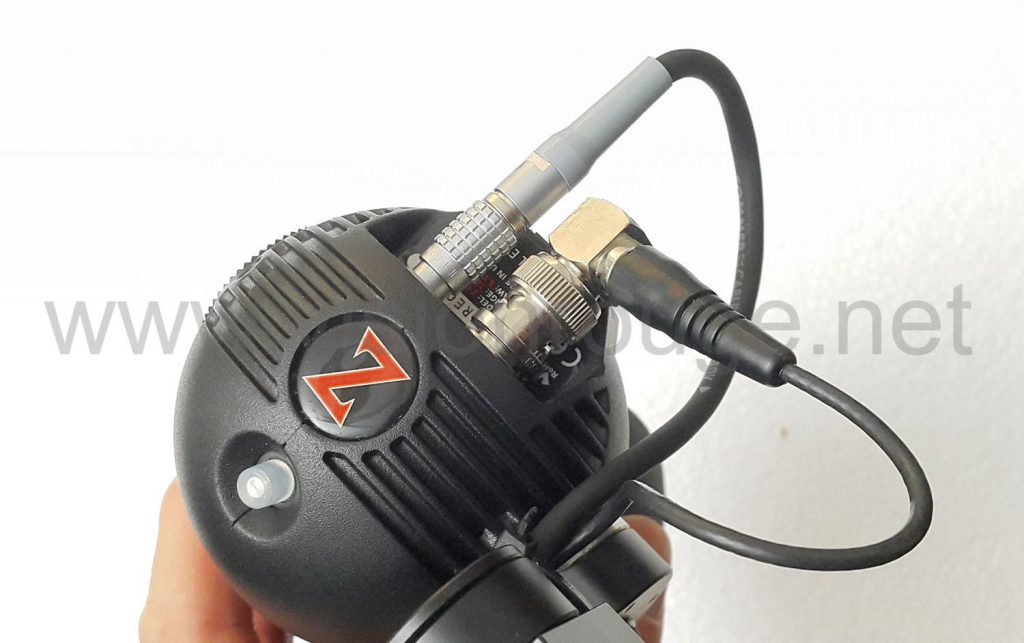 I bought a 90 degree Lemo plug and change this myself, note that you will also need to reverse the female plug to get the right angle.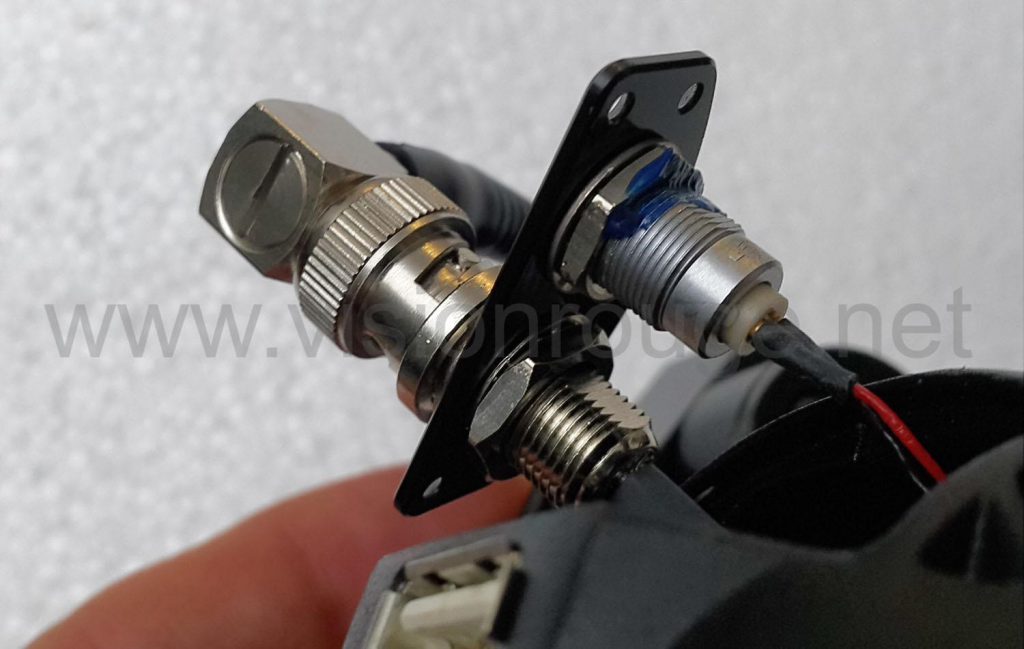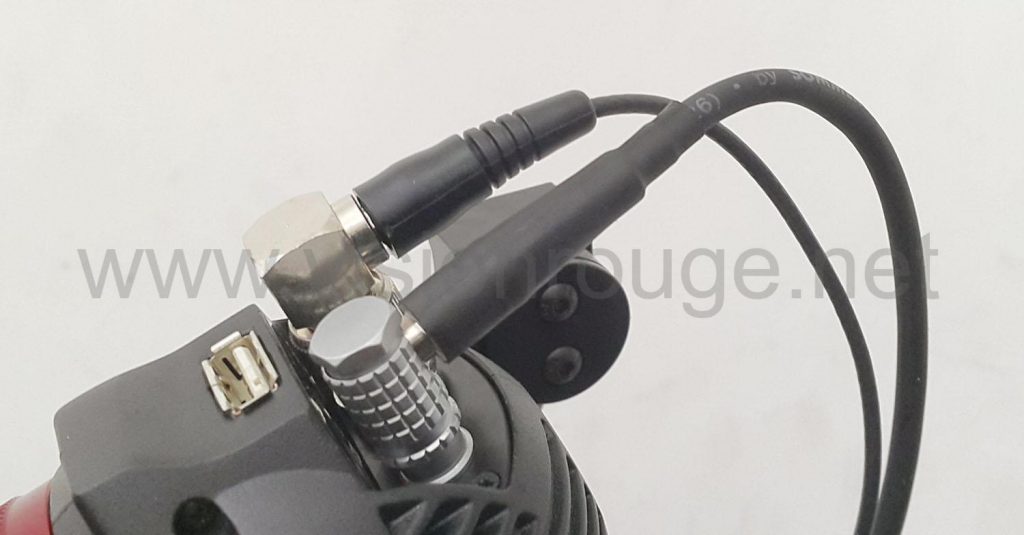 As you can see, It's quite a easy mod and will save a lot of space in your bag and avoid to see it destroyed when hitting something or having to unplug it every time to move your camera back in your bag.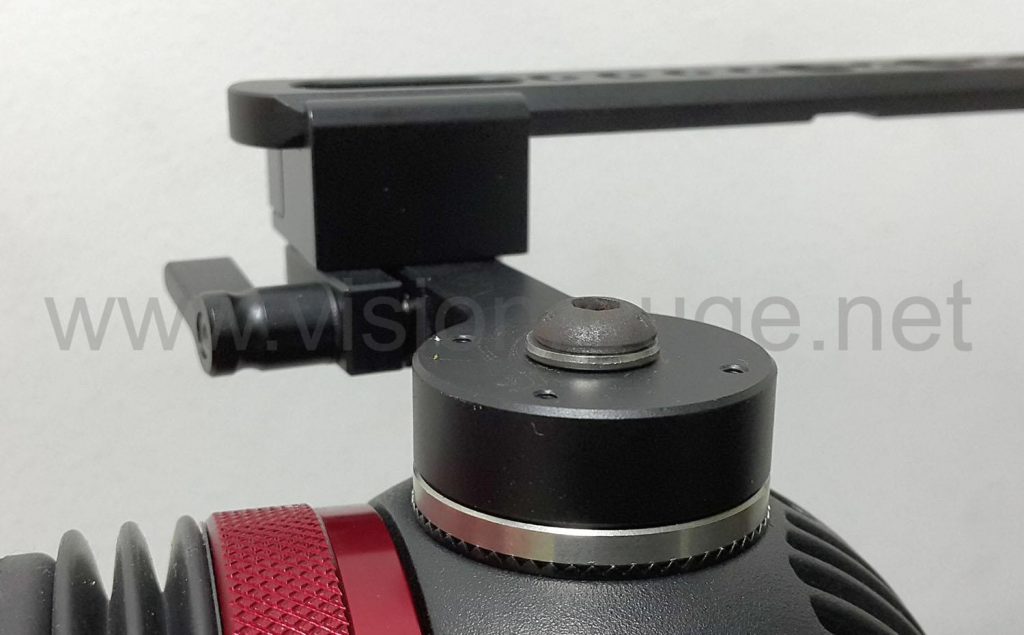 The EVF system is actually 2 part I put from SmallRig where I also change the Arri locking to a smaller and shorter one to avoid hitting the rail when moving it. It's also easier this way to dismantle and put in a bag.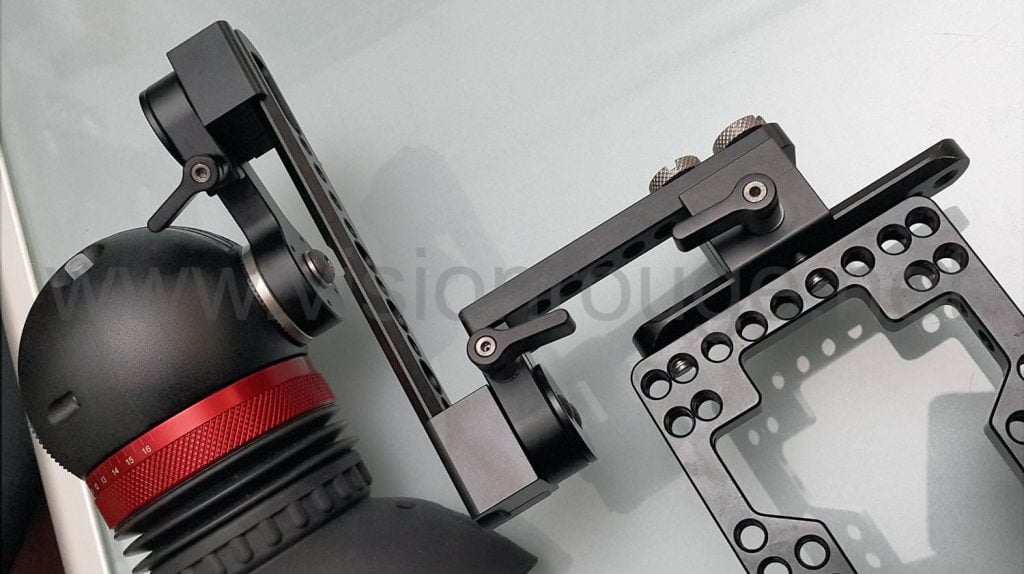 The second part is an articulating system quite strong to hold this Gratical Eye. I suggest to put a rotating spot from the top of the camera, but if you do not have space, another one from the bottom is also possible.
And if you are in the mood for building yours…